When the first phase of Walt Disney World Resort hotels begins on June 22, guests at those Resorts will have to forgo the biggest reason folks journey to the World: the Parks! That's because while Disney Vacation Club Resorts and Fort Wilderness Resort and Campground will open later this month, the Parks won't be opening until July 11 and July 15.
But if you've ever planned a Resort stay or a Resort day for yourself, you know there's typically plenty to do without stepping foot into a Park. Unfortunately, these remain extraordinary times, and lots of the ways we would normally entertain ourselves outside of the Parks aren't available. But that doesn't mean you can't enjoy some serious magic if you're visiting between June 22 and July 11!
Here we're taking a look at what you can do on your upcoming Resort vacation.
Enjoy a Character Dining Experience
Although Disney cancelled all Advance Dining Reservations and suspended all character dining in late-May, we learned just yesterday that one character meal will retain some of its cuteness. Topolino's Terrace — Flavors of the Riviera atop the Riviera Resort hosts a character breakfast with Mickey, Minnie, Donald, and Daisy in their most artistic outfits.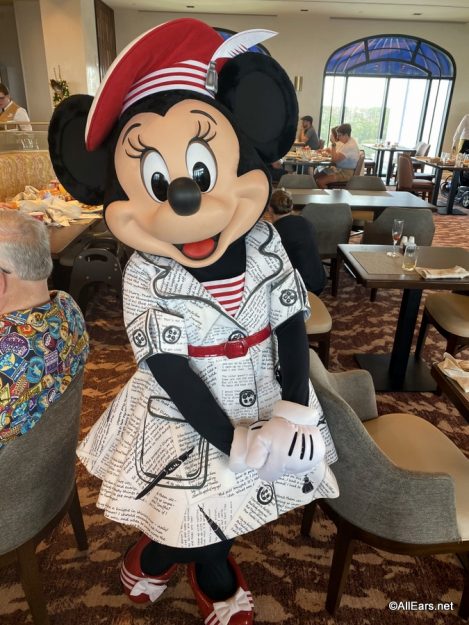 This character breakfast usually includes the characters cycling through the dining room, but Disney says this "character dining experience will be modified." We don't know yet what the modifications will entail, but knowing we can see our favorites in their finest in a beautiful dining room with views for miles and lots of pastries certainly gives us something to smile about.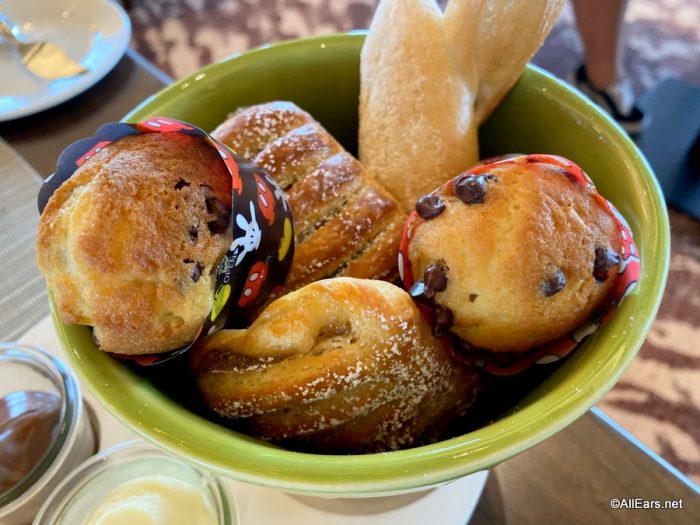 Try Some Fine Dining
If you're looking to expand your palate for lunch and dinner but never seem to find the time on a typical Disney World vacation, it's time to tuck into some fine dining — in Disney Springs!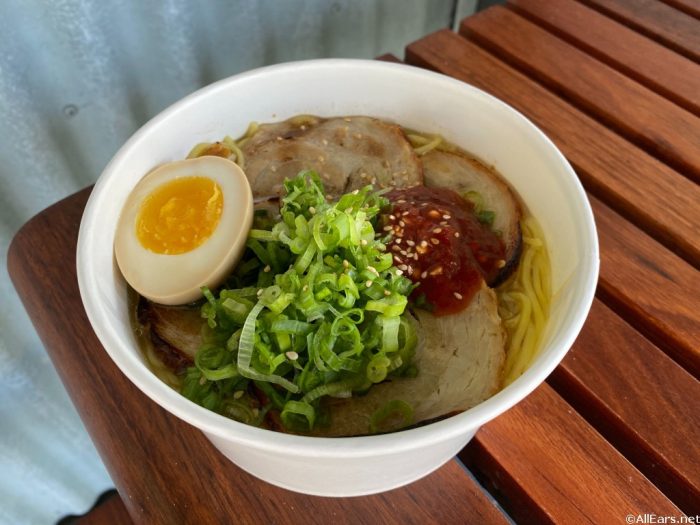 That's right: Disney Springs is a hotspot for awesome dining experiences, with James Beard Award-winning chefs around every corner (really — see them all here!). You can grab a snack at Chef Masaharu Morimoto's Street Food, make a reservation at Chef Art Smith's Homecomin', and wind down with Chef Wolfgang Puck's dessert menu. And if you're thirsty in the middle of all that, Chef Rick Bayless's Frontera Cocina is slinging a slew of tasty margaritas!
Kick It Poolside
One of the most classic ways to relax on a Resort stay or a Resort day is to kick it poolside. And while Disney has implemented some changes to pool life, it sounds like things will still be splash-tastic.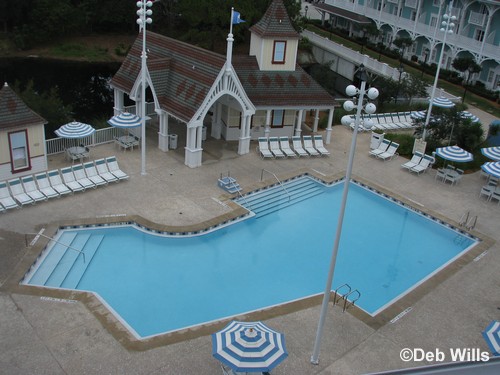 While the feature pools at most of the Resorts will be open (minus Stormalong Bay *sob*), they may have reduced hours. Leisure pools, however, will be open 24 hours. As for those poolside activities that keep us chuckling and playing along? It sounds like some of those will be available, too. Disney says "select poolside activities may be available."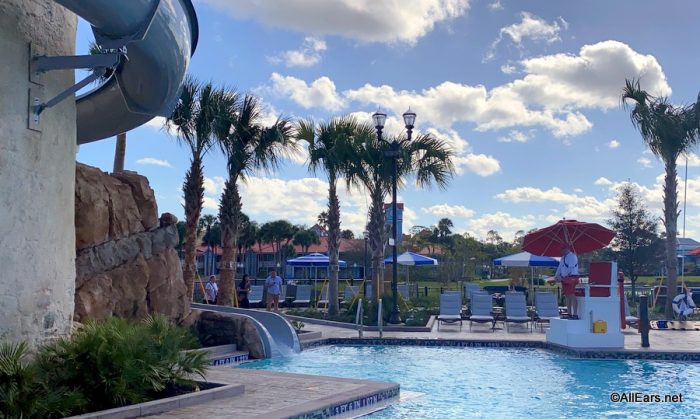 Better yet? Most of the Resorts set to open on June 22 will open along with their pool bars!
Go to the Movies (Under the Stars)
All of the Resorts opening on June 22 have listed Movies Under the Stars as one of the amenities guests will be able to enjoy. So it's not a night on Main Street watching Happily Ever After — we get it. But it is relaxing and a fun way to end your Disney World Resort day.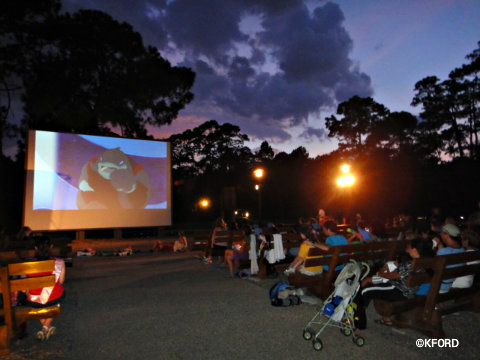 Drop a Line
Get in touch with nature at Beach Club Villas or Fort Wilderness Resort & Campground, where you can take part in a fishing excursion. Two- and four-hour excursions are the norm, but there's no word on whether these will both be offered. Still, if you want to hook the Big One at Walt Disney World, click here to learn more!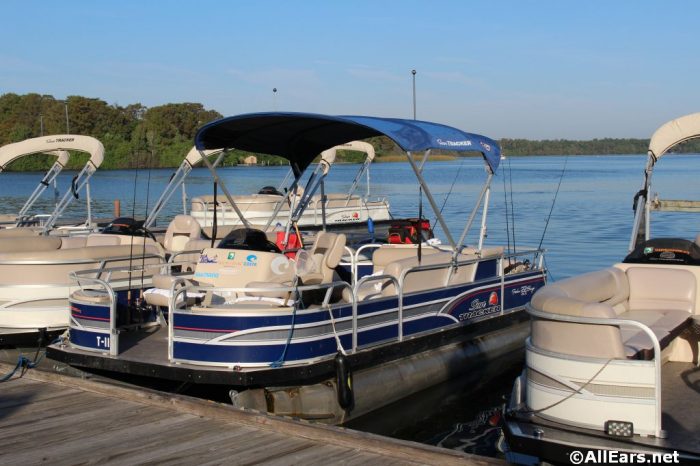 Hit the Trails
When you're done reeling in your catch, keep the natural vibes going with biking and horseback riding trails at Fort Wilderness. The Resort offers various trail ride options and bike rentals, so you can explore whichever way works for you. Learn more about horseback riding here and bike rentals here. (Note: bike rentals may not be available due to construction in the vicinity. Check with cast members when you arrive.)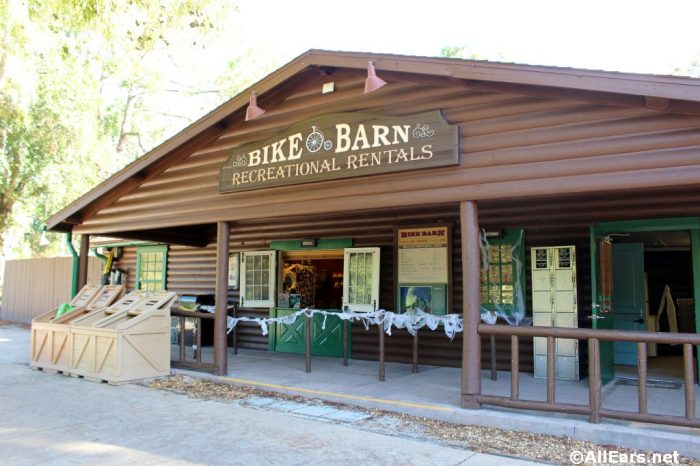 Work on Your Fitness
With all the dining you'll be doing during your Resort stay, you may want to be up in the gym just workin' on your fitness — and you'll be able to do that at all of the DVC Resorts opening on June 22. Fitness Centers may have reduced capacity and/or reduced hours, and physical distancing is required. If you prefer to get your sweat on at the Sports Courts, those, too, are expected to be open. Take a vacation to Walt Disney World and maintain our fitness goals? Don't mind if we do!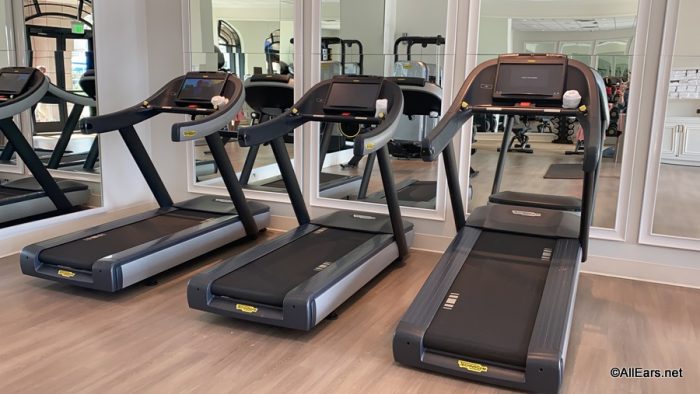 Despite these times being particularly unusual, if you've got a Resort stay planned in a couple weeks, there will still be some magic to make. Learn more about these offerings here.
Want to catch up on ALL the Walt Disney World reopening news? AllEars has a page for that! Click here to find everything you need in one place.