Talking to a huge Walt Disney World fan can sometimes be a challenge if you aren't one. They toss out terms like rope drop, DVC, MagicBand, FastPass, and Mobile Order faster than Test Track zooms around the track. They are constantly looking for signs of other diehard Disney World fans in the wild, like Disney pins on backpacks and Disney resort travel mugs when you see someone drinking coffee on the bus back home.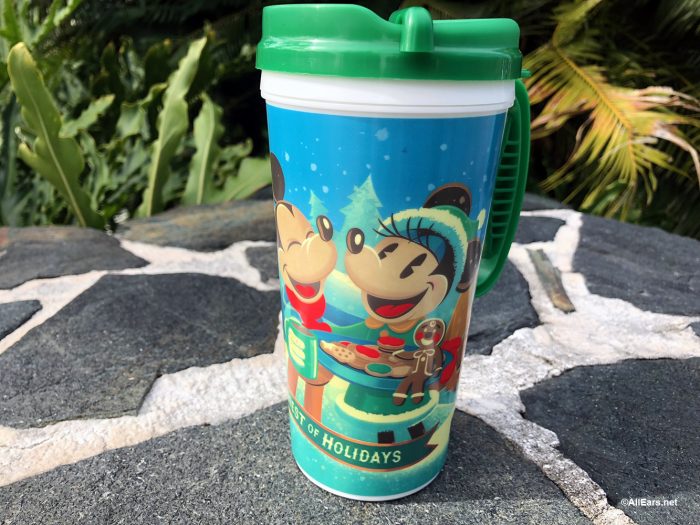 Lifelong Walt Disney World fans, like the AllEars team, often toss Disney quotes into everyday conversation, including quotes from Disney World attractions. Then we wait to see if the other person catches the reference. If they don't, we might think…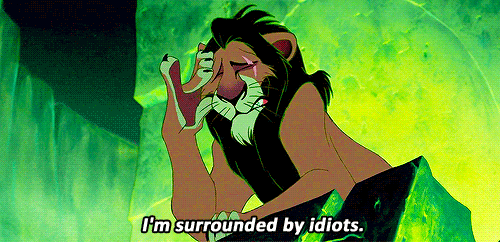 Here are our
favorite iconic quotes from Walt Disney World dark rides

!
"Nobody move! I mean, everybody move!" — Star Tours
Our first iconic quote is from Star Tours. Honestly it was hard to pick just one, with all the gems that C-3PO spouts during this dark motion simulator. We love everything from "Thank the maker" to "Thank you for choosing Star Tours." But our favorite is from that moment when you have completely forgotten that you are on a ride and feel like you are actually helping a rebel spy outrun the Darkside.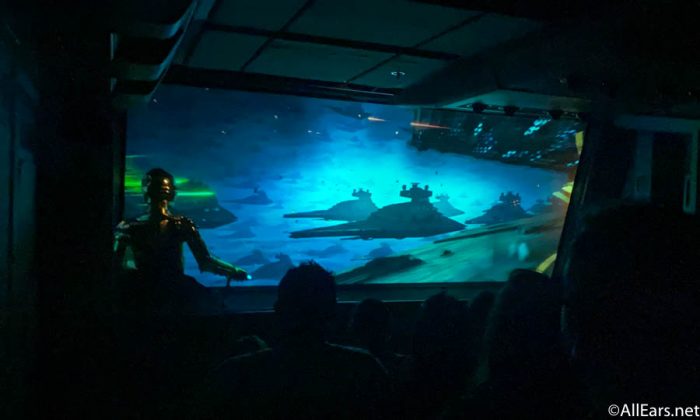 That moment is when the Star Tours ship goes down and is teetering on an edge over certain doom. In that moment the ride leans forward slightly and you really feel like you are going to fall, and then C-3PO says "Nobody move! I mean, everybody move!" The ship then goes from teetering to falling over the edge. The line mixed with the movement of the vehicle makes you really feel like you are in a runaway ship falling into a precipice.
"Soarin' to Tower: we are ready for takeoff." — Soarin'
Soarin' is one of the most popular attractions in Epcot. People love the ride, but probably what we love more than the ride is Patrick Warburton as Patrick the Flight Attendant. He walks us through the safety instructions in the pre-show video and in his sarcastic styling says some pretty great lines. Our favorite might actually be the simplest one. "Soarin' to Tower: we are ready for takeoff." Hearing those words means you are mere seconds away from soarin' through the sky over some iconic locations around the world.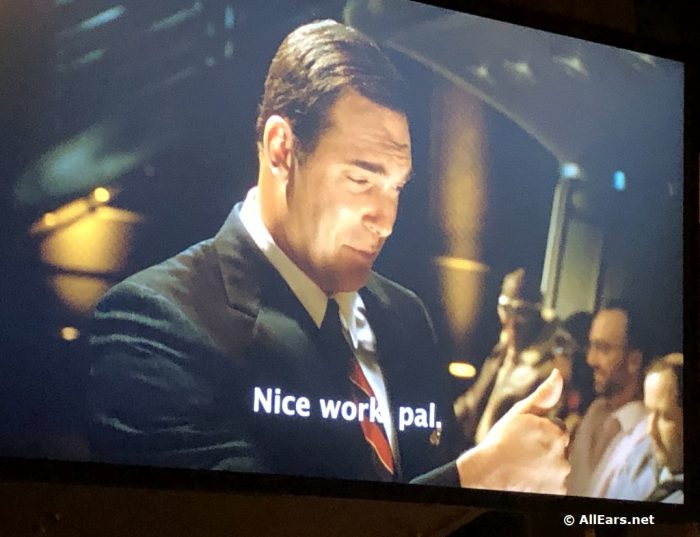 "Just turn your imagination loose, and anything can happen!" — Journey Into Imagination
Journey Into Imagination has been a staple of Epcot from the beginning, but it has gone through some changes over the years. When the attraction was refurbished years ago, the character Dreamfinder was removed from the attraction and more of the character Figment was added to the attraction.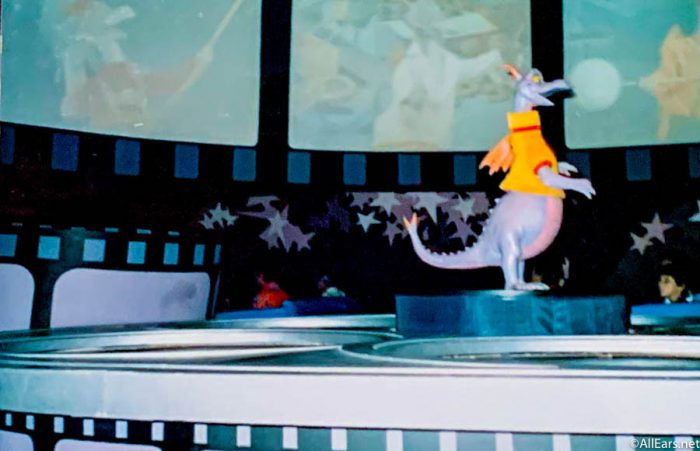 We may miss Dreamfinder from the original Journey Into Imagination, but in the current version Figment has a few good lines. Our favorite line is "Just turn your imagination loose, and anything can happen!" We love this particular line because it embodies the Disney creative spirit. When imagination is allowed to roam free, wonderful ideas can be born. Disney World is the proof to that concept.
Peter Pan's Flight is one of the most popular rides in Magic Kingdom and seems always to have at least an hour wait. This simple, classic ride is many children's introduction to a dark ride. When you first get on that pirate ship and it takes off through the window we hear four magic words from our hero, Peter Pan: "And off we go!" Those words let us know that we are starting our journey to Neverland. Similar to Soarin', this ride involves the feeling of flying, and when you mix that with iconic line it instantly immerses you in the story.
"I'm hoping for a little more excitement." — Splash Mountain
From the catchy songs that won't ever get out of your brain like "Zip-a-Dee-Doo-Dah" and "The Laughing Place", there are tons of memorable moments from Splash Mountain. But our favorite is one from early in the ride where Bre'r Rabbit is talking to Mr. Bluebird about what he's going to do today. Bre'r Rabbit says "I'm hoping for a little more excitement." This immediately sets the mood for the ride. All of the tension and small log flume drops build to the large drop that you can see from outside the attraction. It sure is an exciting ride!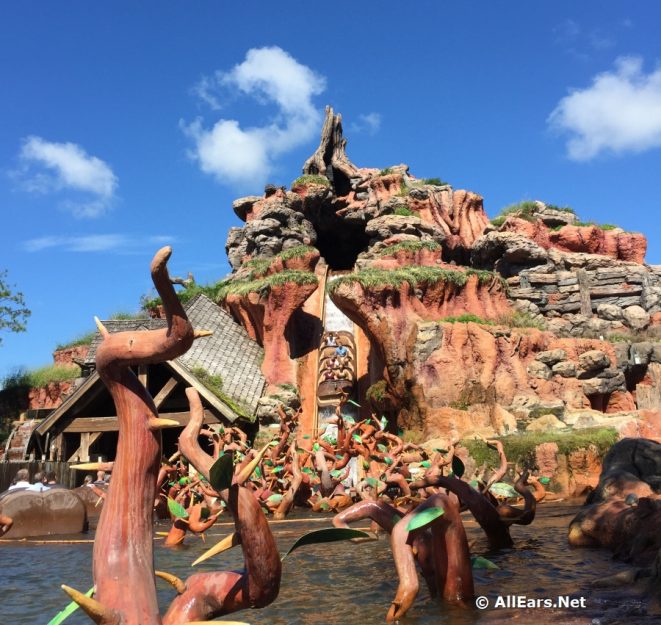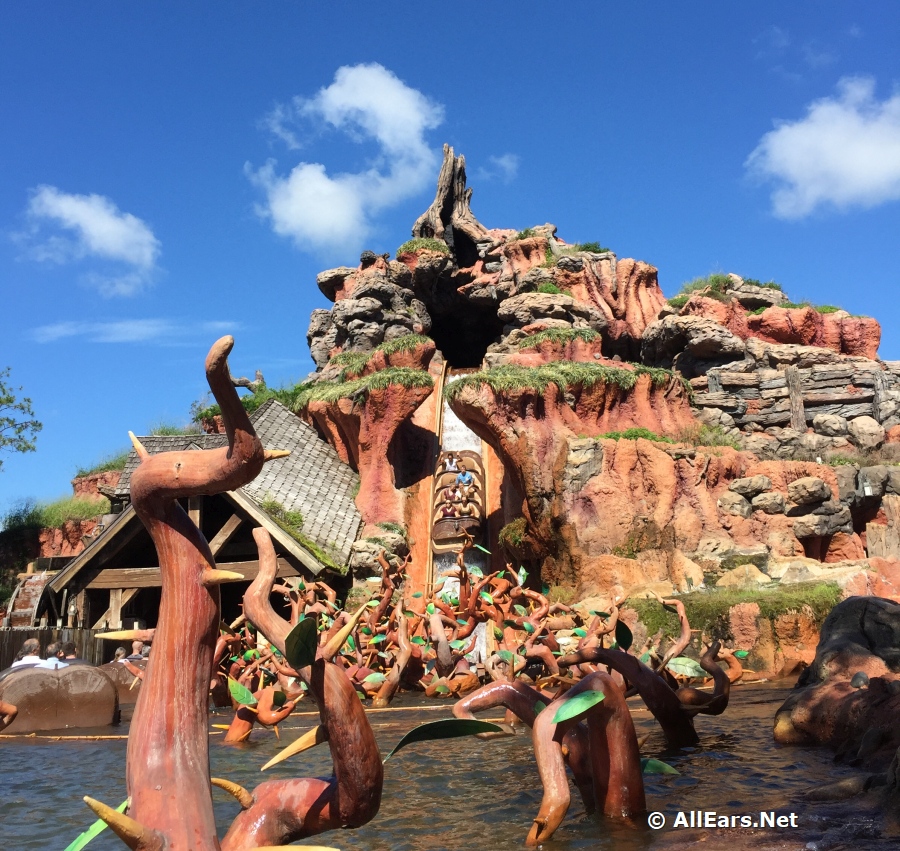 Pirates of the Caribbean is often one of the first things people think of when they think of Disney World. For years Pirates of the Caribbean included an outdated scene where women were being auctioned to an audience of drunk pirates. In that scene came an iconic quote that was even put on merchandise, "We wants the red head." The scene has since been updated to show the red headed character as a pirate captain who is selling some stolen rum. Now the quote is "We wants the rum!"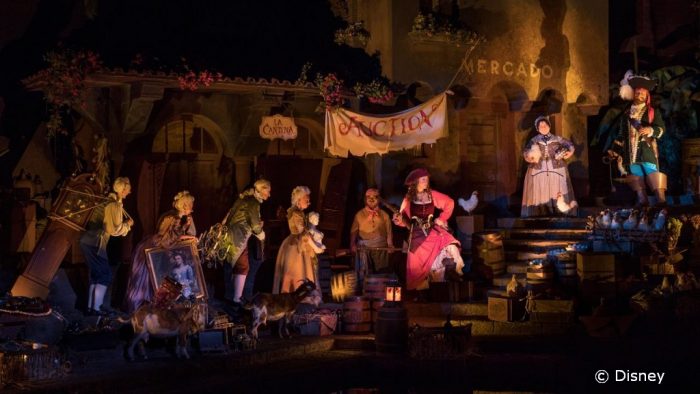 "Actually, we have 999 happy haunts here. But there's room for 1,000. Any volunteers?" & "Hurry back." — Haunted Mansion
Haunted Mansion is a favorite ride for many at Disney World and honestly is full of great quotes. We narrowed it down to two great quotes that stay with us every time we ride Haunted Mansion. First is one from pretty early in the ride: "Actually, we have 999 happy haunts here. But there's room for 1,000. Any volunteers?" This quote makes us smile every time we hear it, and we can't help but cackle along with the ghost host.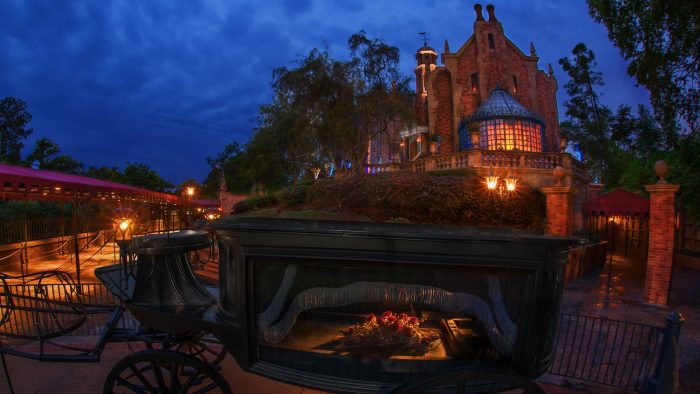 Our second favorite quote is two simple haunting words that every guest has heard on their way out of the attraction, "Hurry back." These two little words are said by a small character above the exit portal who has been lovingly named Little Leota. She was voiced by Disney Imagineer Leota Toombs, who also provided the motion capture for Madame Leota. These words echo in your mind as you exit the Haunted Mansion.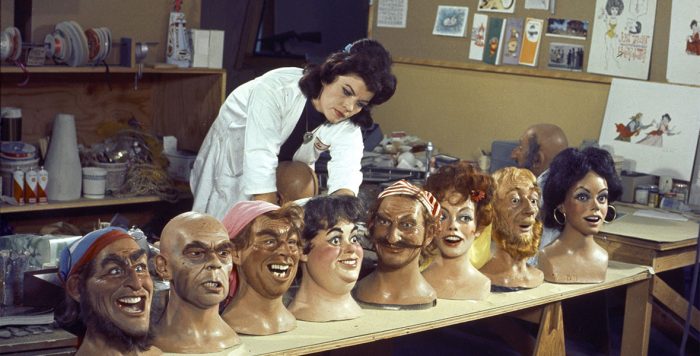 "We were just talking about seat belts. Plug them in. Use them." & "We're not going to make it!" — Dinosaur
Dinosaur is probably one of the most thrilling dark rides in all of Disney World., with the Time Rover roaring the the Cretaceous period being pursued by a hungry Carnotaurus. There are tons of great quotes including some from the pre-ride video with Dr. Marsh and Dr. Seeker, but we have narrowed it down to two great Dr. Seeker quotes. The first is from the pre-show safety video, and it is mostly how it is said and not what is said that we love the most: "We were just talking about seat belts. Plug them in. Use them." It is a simple safety direction, but the way Dr. Seeker says it makes it more amusing.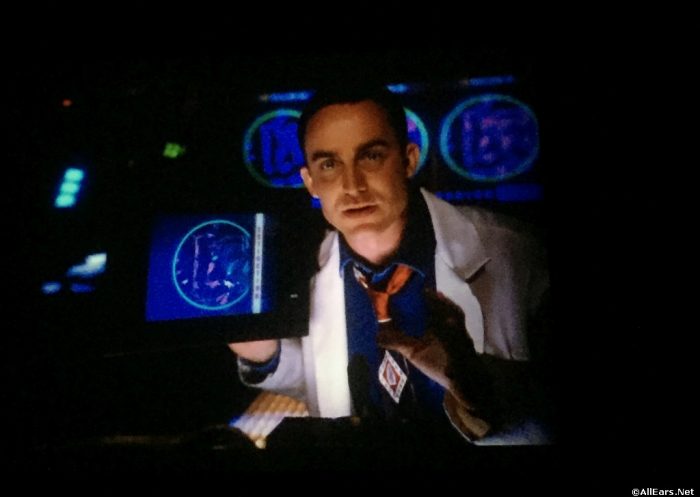 The next great quote is from the very end of the attraction as we make our final escape and just miss the Carnotaurus. We hear Dr. Seeker scream repeatedly "We're not going to make it!", and of course within seconds of him screaming it we are all fine. We travel safely back from the late Cretaceous period to our modern time.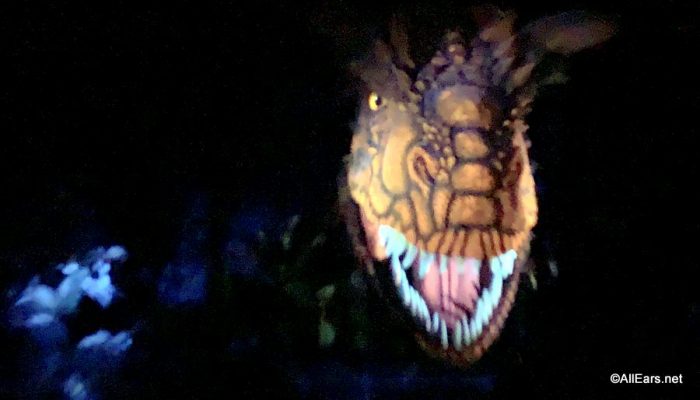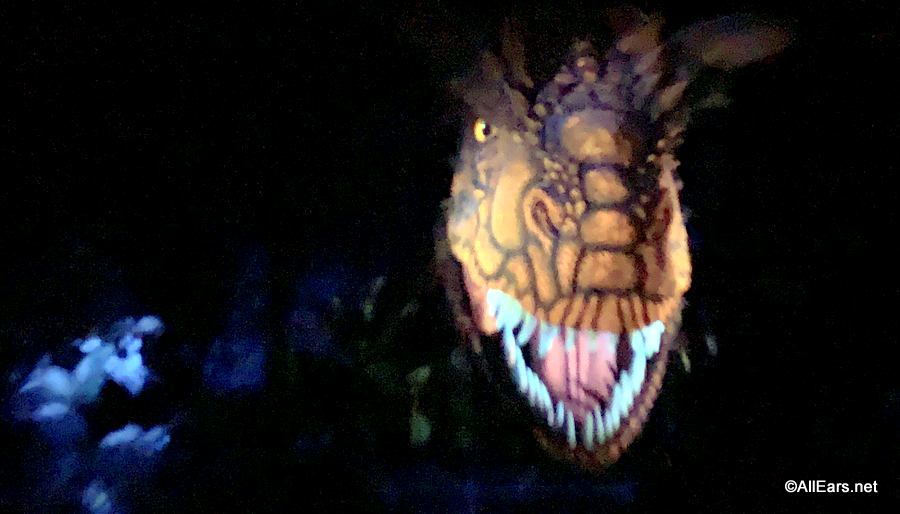 It almost goes without saying that Flight of Passage is one of the most popular attractions in Disney World. The wait to get on this attraction, that is one part motion simulator and one part dark ride, is usually hours long. There are many quotable moments, including the "um" filled pre-show safety video, but our favorite is something the Na'vi say.  "Sivako!" is a Na'vi word that means rise to the challenge. While riding Flight of Passage you get so immersed in what you are doing that when the Na'vi yell out Sivako, you can't help but join them.
Next time you're talking to a fellow Disney fan, why not try to pepper some of these and other Disney ride quotes into the conversation.
What are some of your favorite Disney attraction quotes? Let us know in the comments.
Join the AllEars.net Newsletter to stay on top of ALL the breaking Disney News! You'll also get access to AllEars tips, reviews, trivia, and MORE! Click here to Subscribe!