As has become common for big nighttime spectaculars, Disney Parks Blog will livestream Epcot's Candlelight Processional one night next week.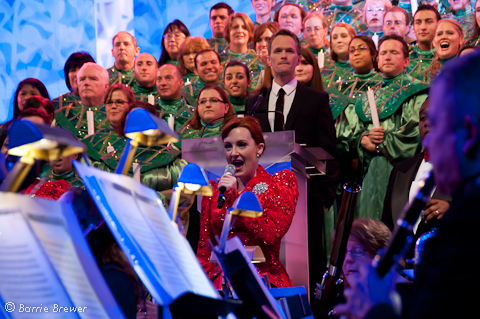 Candlelight Processional is a magical performance during Epcot's Festival of the Holidays that combines the traditional Christmas story, a celebrity narrator, and a soaring choir. The event happens nightly throughout the holiday season, and on December 3, you won't need to be in Epcot to enjoy it!
And the host that night? The beloved Neil Patrick Harris!
Disney Parks Blog will stream Candlelight Processional on December 3 starting at 8:10PM. All you need to do to watch is go to DisneyParksBlog.com at the appointed time, and the livestream will be linked on the homepage.
Happy holidays, all!
Do you watch Disney Parks Blog's livestream events? Will you watch Candlelight Processional on December 3? Let us know in the comments!