When Star Wars: Galaxy's Edge finally opened on May 31, we could not wait to experience everything the new land has to offer!
We built our very own lightsabers at Savi's Workshop, tasted the cosmic concoctions at Oga's Cantina and even took a spin on "the fastest hunk of junk in the galaxy," the Millennium Falcon!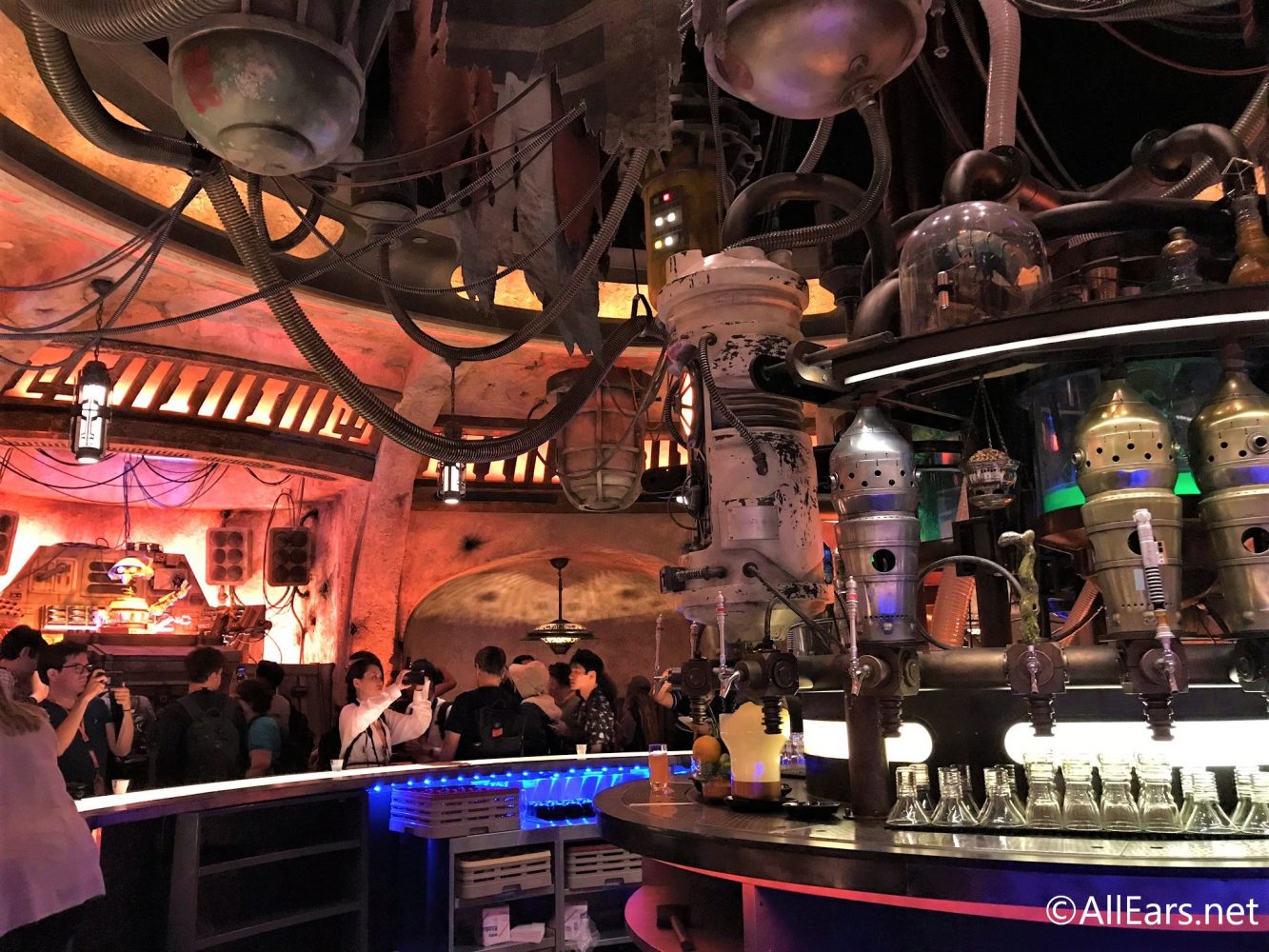 Now that Disneyland's version of the land has opened, many of our questions were answered, but one very important question still remains:  Will Disney World's version really be the same as Disneyland's?
Dining, Merchandise, and Attractions
The Walt Disney World website continues to state that "major offerings will nearly be the same." In fact, the Star: Wars Galaxy's Edge page on Disney World's website is almost identical to Disneyland's page.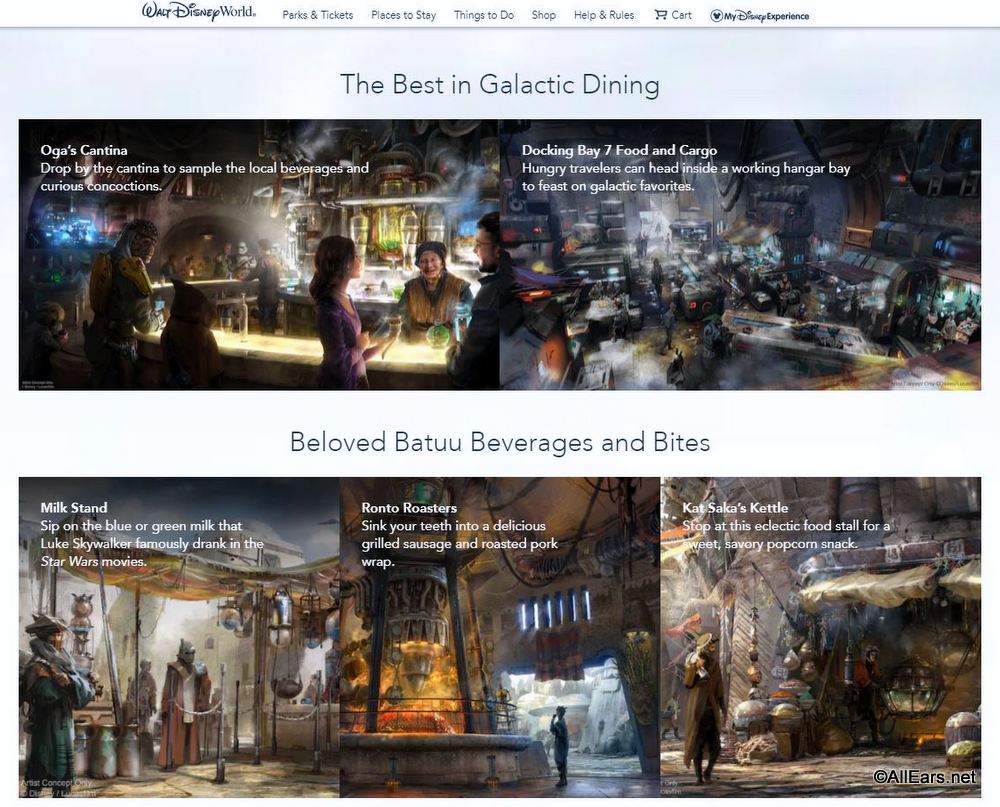 At this point, we can expect many of the same dining and merchandise locations at both parks, including Kat Saka's Kettle, Dok-Ondar's Den of Antiquities, and Ronto Roasters.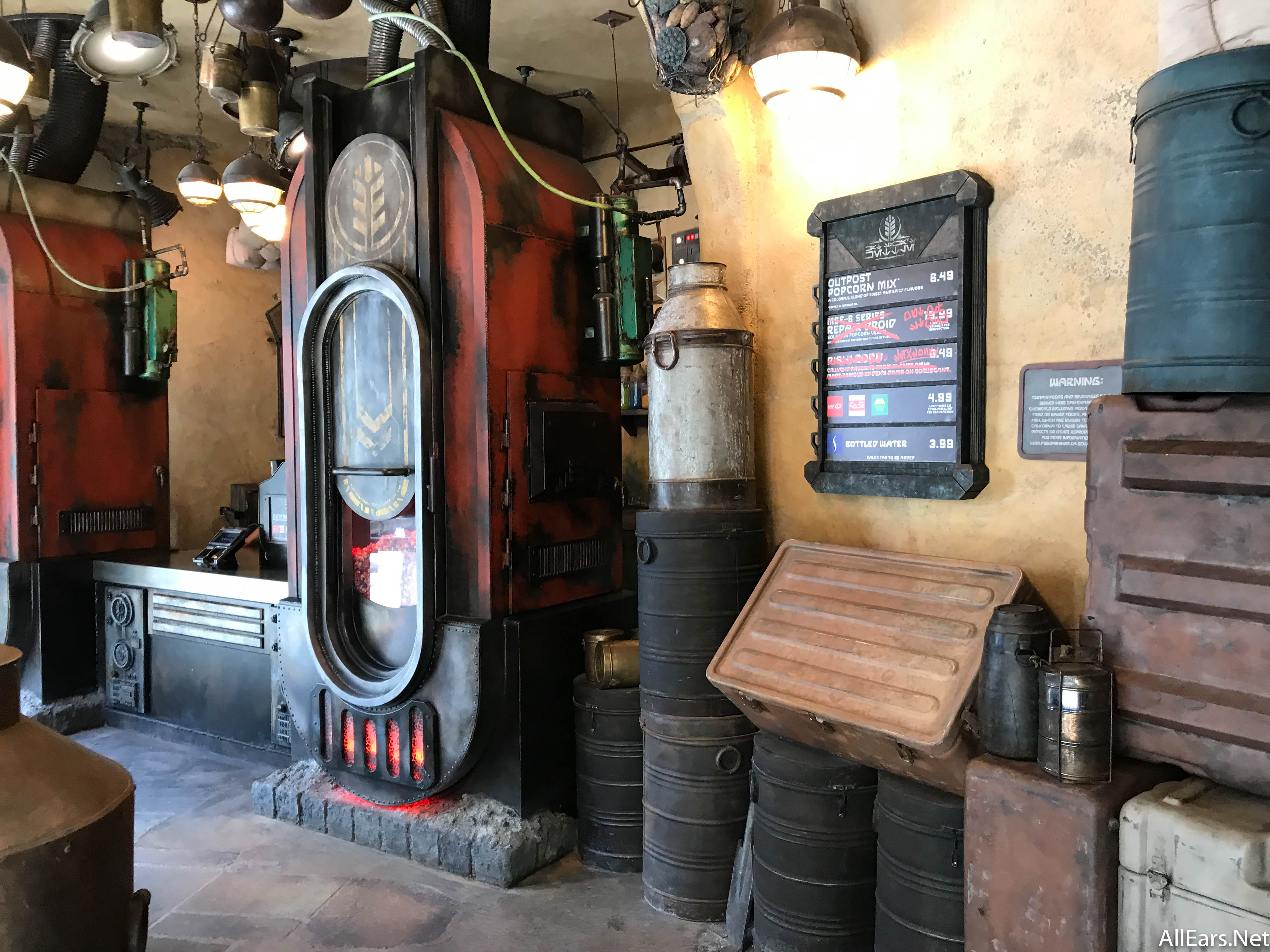 Both lands will include the same attractions as well — Millennium Falcon: Smugglers Run and Star Wars: Rise of the Resistance. The latter hasn't opened yet at Disneyland, and isn't scheduled to open along with the rest of Disney's Hollywood Studios' new land until later this year, but we really don't expect any variations between the two.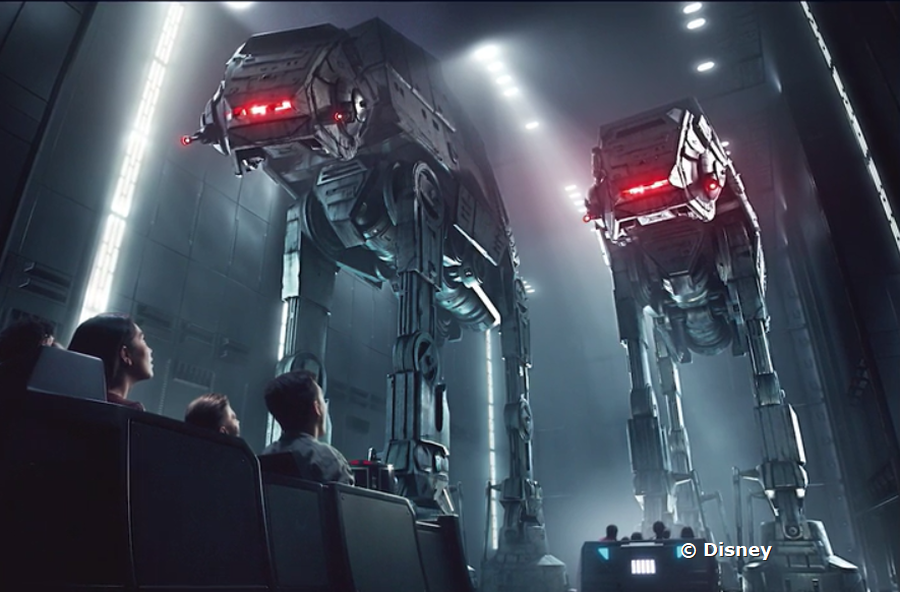 Generally speaking, the land itself will be very similar in both Disney parks.
Obviously, we don't know for sure yet, but one way that Disney World's Galaxy's Edge MAY differ is in the serving of alcoholic beverages. Currently, Oga's Cantina is the only place you can find a "drink drink" at Disneyland's Galaxy's Edge, due to that park's alcohol restrictions. But Disney's Hollywood Studios has no such limitations. We wouldn't be surprised to find more pop-up bars serving up mixed drinks like Fuzzy Tauntauns, Jedi Mind Tricks and Yub Nubs. We think you also might see Gold Squadron Lager and Imperial Guard Wine at dining locations like Docking Bay 7 and Ronto Roasters.
Access to Star Wars: Galaxy's Edge
While many, if not all the shops and restaurants will be the same in both versions of Star Wars: Galaxy's Edge, the glaring difference between the twin lands will be apparent to all guests who visit Hollywood Studios on August 29 – no reservations necessary.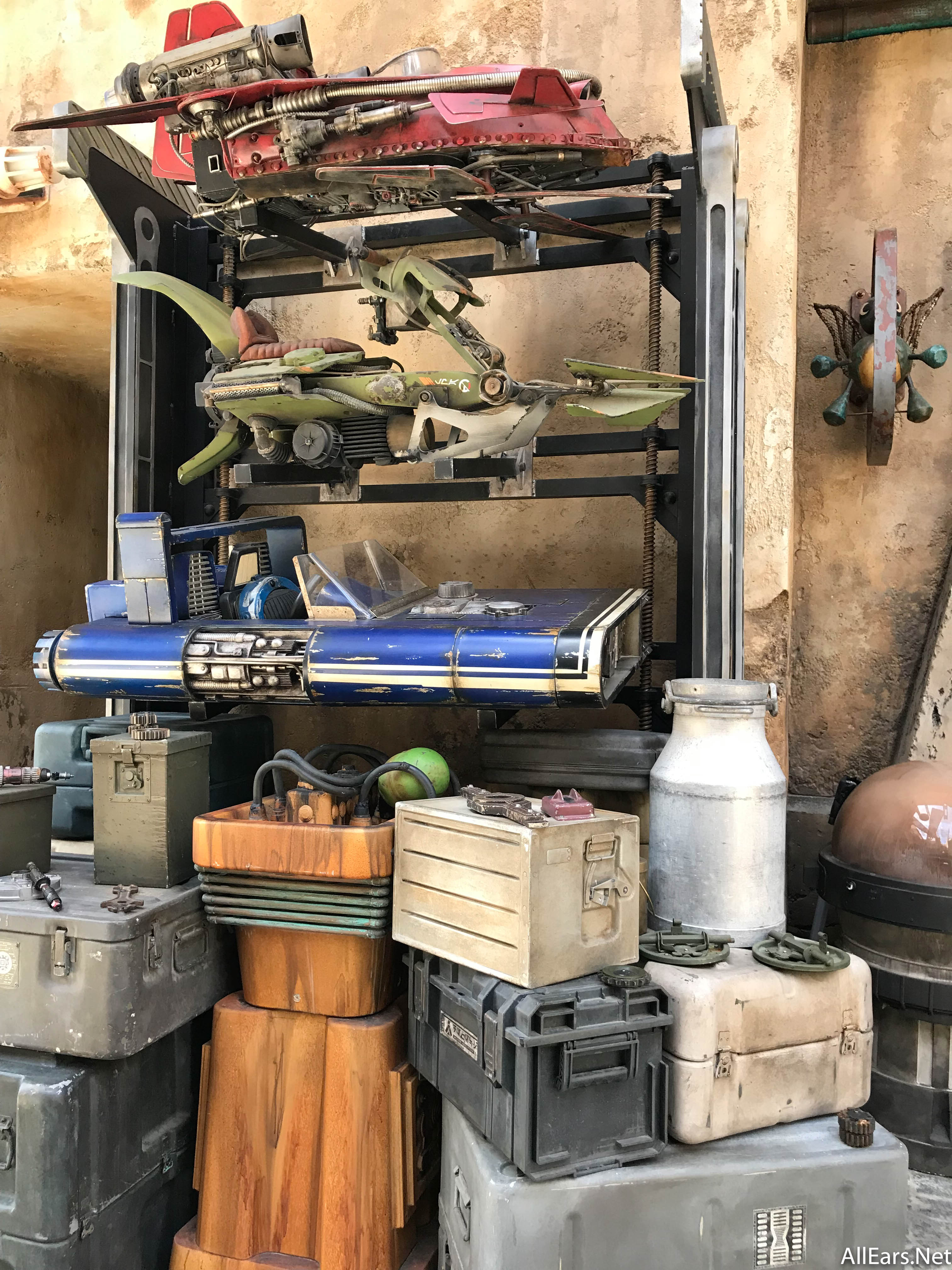 In case you missed it, guests were required to hold a reservation to enter Disneyland's Galaxy's Edge in the first few weeks. (That requirement ended June 23.) When the land opens at Disney World in August, however, reservations will NOT be required.
We have not heard of any crowd control measures so far for Disney World's new land. The lack of reservations at Hollywood Studios could potentially create long wait times to simply enter the land.
Disney World has added what it's calling EXTRA, Extra Magic Hours AND has extended operating hours to prepare for the high volume of guests they expect.  Whether these additional hours manage the intense crowds remains to be seen, though.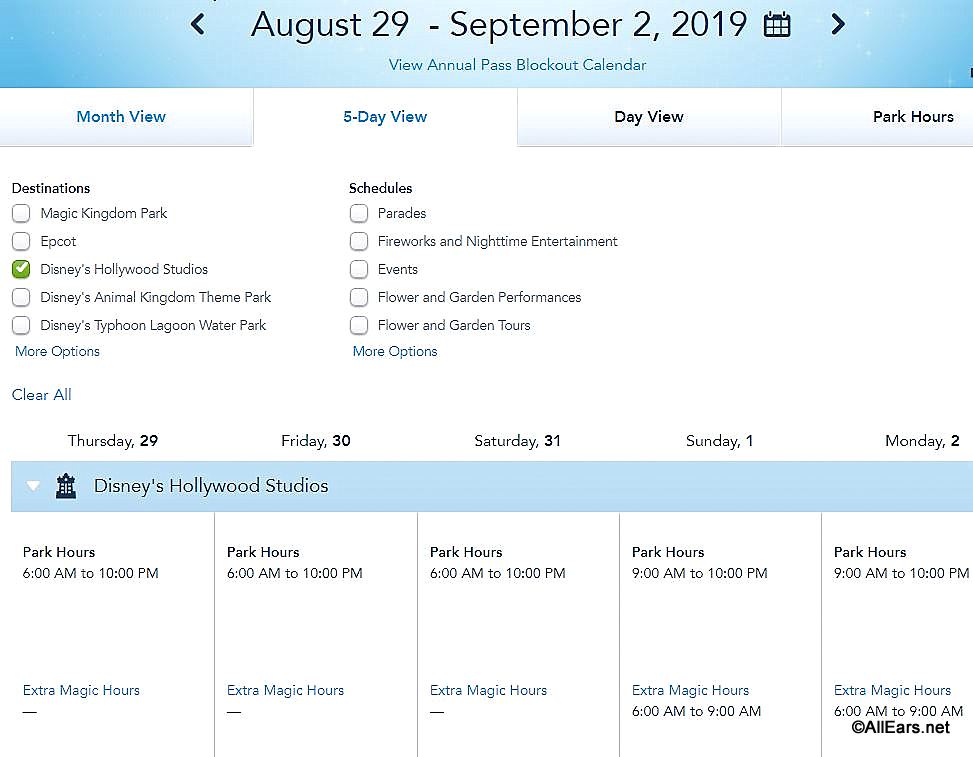 Disney has teased that Annual Passholders will have special preview dates to visit Galaxy's Edge before it officially opens. That could mean that other special groups (Disney Vacation Club members, Golden Oak residents, maybe even Disney Parks Blog readers) will also have the chance to see the land in advance. But will those numbers be enough to significantly offset the crowds that the opening of Galaxy's Edge will bring?
Guests to Hollywood Studios' version of Galaxy's Edge may have to battle very long waits, while Disneyland guests enjoyed a much less chaotic experience. You never know — Disney World may decide to implement a system to access the land, but as we said earlier, at the moment we have not heard any news about it.
Final Thoughts
Though many aspects of Star Wars: Galaxy's Edge as a whole will likely be the same on both coasts, the experience at Hollywood Studios' version may be vastly different on opening day and in the following weeks.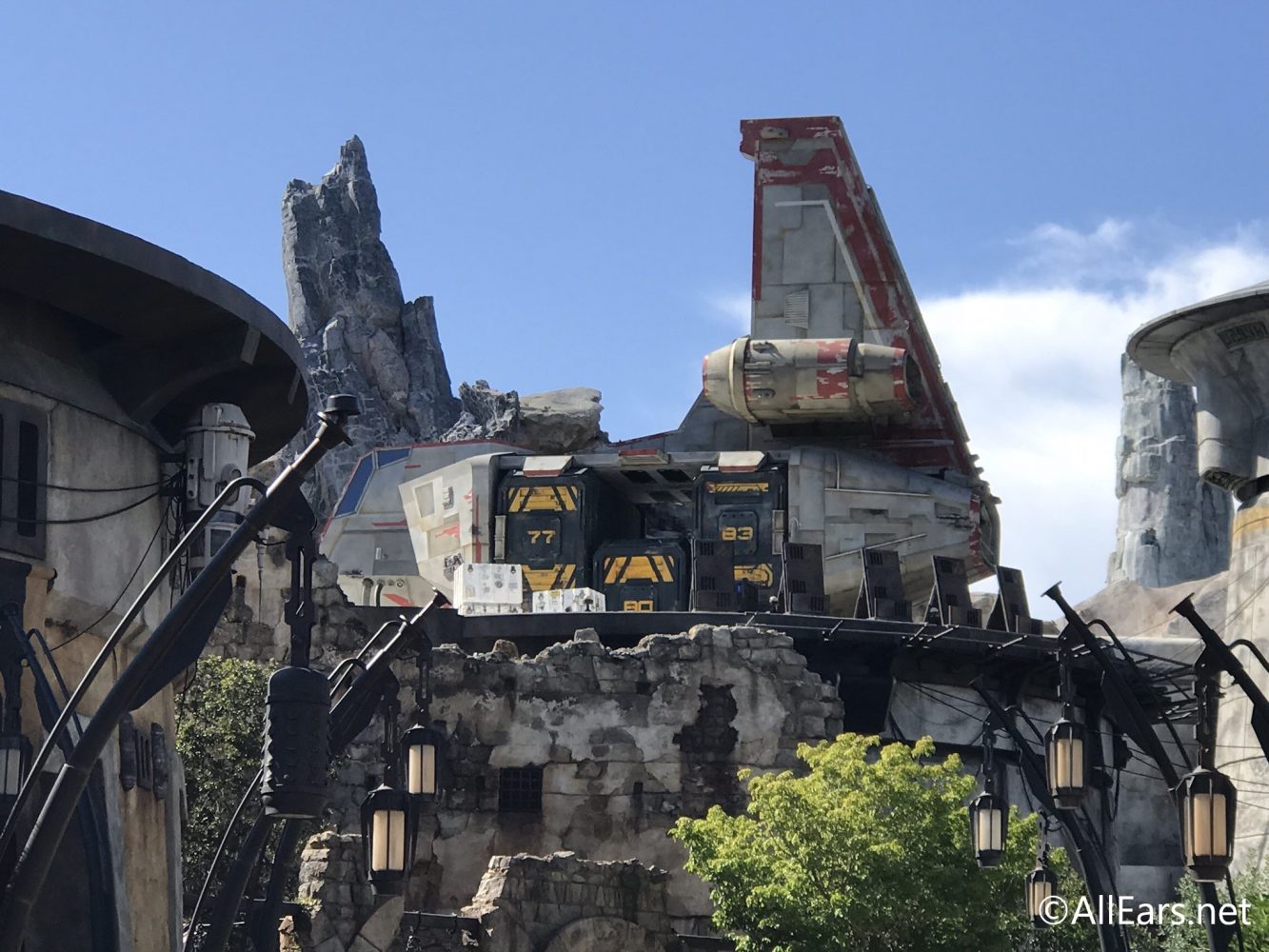 We recommend taking advantage of Extra Magic Hours if you're a resort guest and arriving at Hollywood Studios prior to park opening. And keep your eyes peeled for any special "sneak preview" opportunities that may be announced in the coming weeks!
'Til the Spires!
Star Wars: Galaxy's Edge at Disneyland is NOW OPEN! Don't miss these posts about the new land:
Do you think there will be any other differences between the two Galaxy's Edge lands? Let us know what you expect in the comments!
Be sure to follow @allearsnet on Instagram and Twitter!
Click below to subscribe to the AllEars® newsletter so you don't miss any of the latest Disney news!