Star Wars: Galaxy's Edge opens next month at Disneyland, and the resort has been taking a number of steps to make sure that goes as smoothly as possible.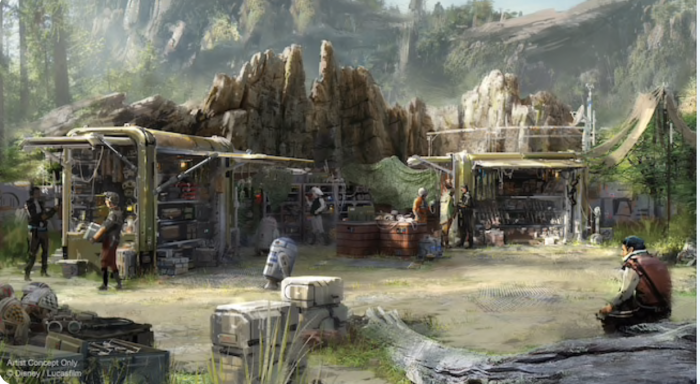 Toward that end, Disneyland Ambassador Justin Rapp will be hosting a series of "Know Before You Go" videos that will offer tips on how to have the best possible experience at the new land.
The first video was released yesterday, and it discusses the "no-cost reservations" that visitors will need to have between May 31 and June 23, 2019, if they want to enter Disneyland's Galaxy's Edge.
As stated in the video, guests between those dates will need to have not only valid theme park admisssion, but a room reservation at one of the three Disneyland Resort hotels. Every guest staying at one of these hotels during this time frame will receive a Star Wars: Galaxy's Edge reservation. (Note that the three Disneyland hotels were already booked solid for May 30, the night before the land's opening, a few weeks ago, so those hotel reservations may be hard to come by!)
Check out the first "Know Before You Go" video below.
If you plan to brave the crowds and visit Star Wars: Galaxy's Edge on its opening day, May 31, book your hotel at Disneyland.com or call (714) 520-5050, or call your travel agent. (AllEars.net recommends MouseFanTravel.com, its preferred travel provider!)
Will these "Know Before You Go" tips be helpful to you? Are you planning to face the crowds on either Galaxy's Edge opening day? Drop us a comment below.
Be sure to follow @allearsnet on Instagram and Twitter!
Check out our YouTube Channel for reviews, news, information and more!
Stay on top of the latest Star Wars: Galaxy's Edge news! Click below to subscribe to the AllEars® newsletter so you don't miss a thing!