Things are CHANGING in Disney World.
A new nighttime show is coming to EPCOT, a new ride will soon open in Magic Kingdom, and a new walk-through experience is coming that'll be themed to Moana. But it's not all about new things arriving — some old things have gone away too. For example, Splash Mountain has CLOSED in Disney World to become a Princess and the Frog-themed ride. And Disney has already confirmed that the most controversial part o EPCOT — the Harmonious barges — will be removed. But what else should Disney remove from the parks? We've got some answers!
We reached out to our fabulous AllEars readers via Facebook and posed this question: "Disney has confirmed the Harmonious barges will be removed in EPCOT. What else do you want to see removed from Disney World in 2023?"
We got hundreds of responses with things people want to be removed — everything from an entire Disney World theme park(!!) to smaller parts of the experience. Here are some of the most popular and interesting responses!
1 — Park Pass Reservations
Perhaps unsurprisingly, various readers shared that they want Park Pass reservations to be totally removed. This is one of the most controversial things that has stuck around post the COVID-19 related closures and reopenings.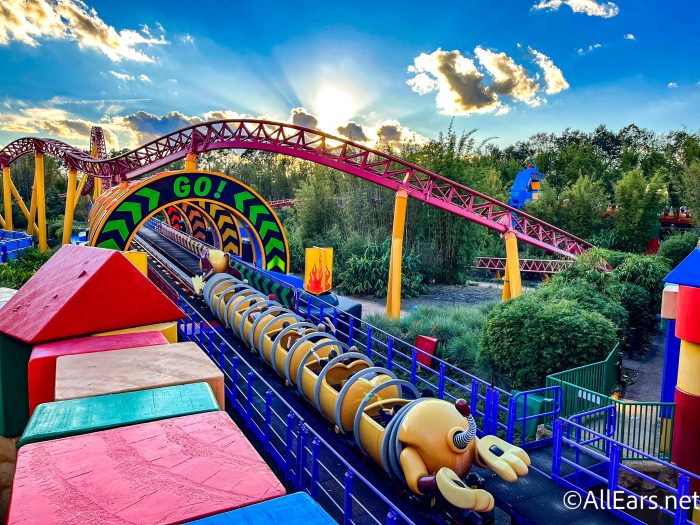 For now, it doesn't seem like Park Passes are going away, particularly in light of the high praise they've received from some Disney executives. BUT Park Pass changes could very well be on the way!
In early January of 2023, Disney announced that within the next few months, a change will be made where Annual Passholders will be able to enter the parks WITHOUT a Park Pass reservation after 2PM (with some exceptions). That's a pretty significant change, and it may not be the last.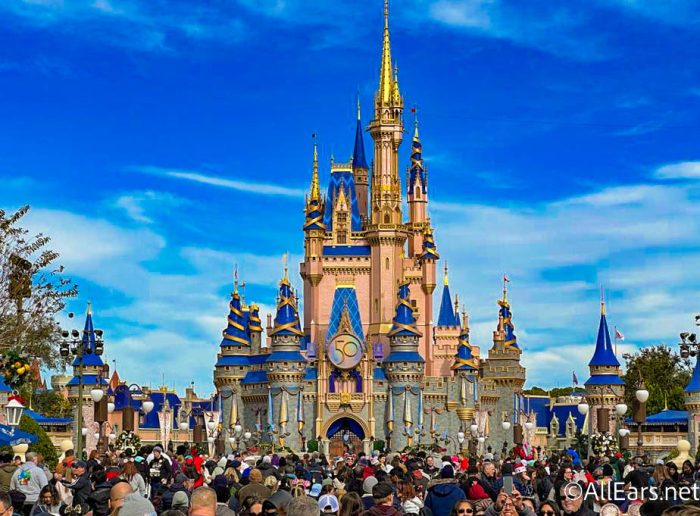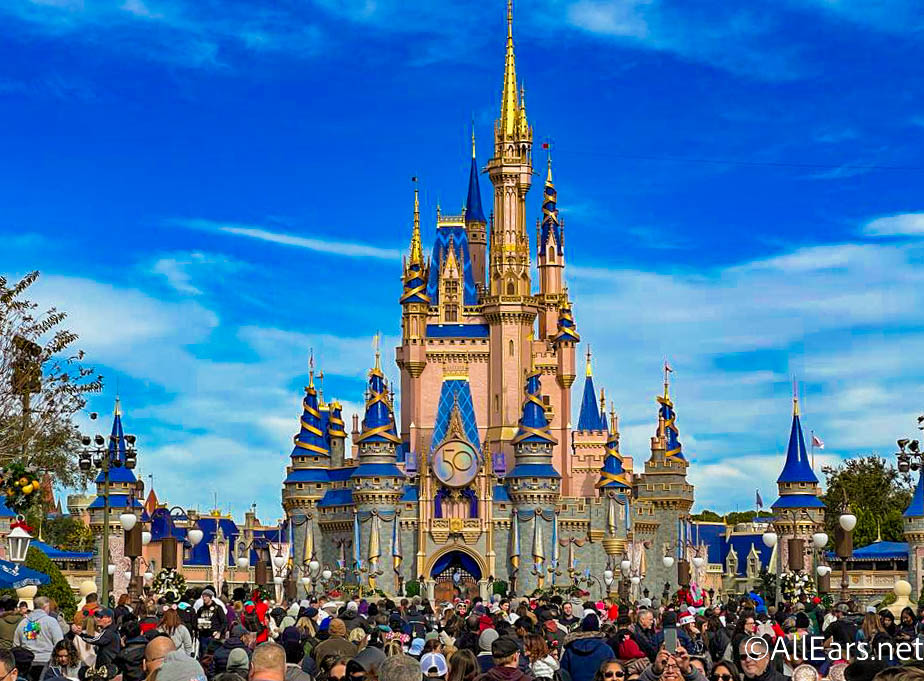 In a meeting, Josh D'Amaro (Chairman of Disney Parks, Experiences, and Products) admitted that Park Passes can remove some of the serendipity of planning a spontaneous trip to Disney. So, he said, the changes already announced are "just the start" of adjustments being made to the Park Pass system.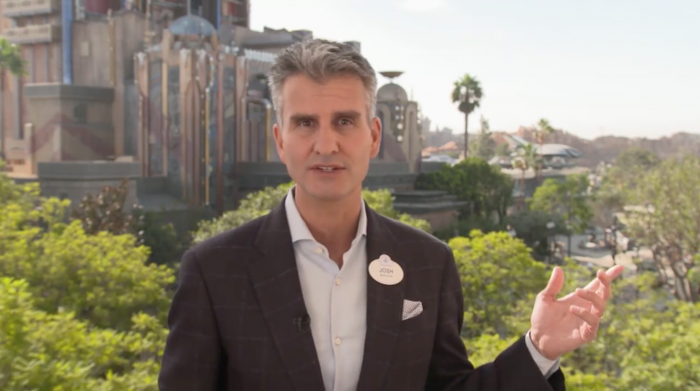 He even indicated that there are people right now working to improve the system. D'Amaro said, "Are you going to see more initiatives like you saw last week [in reference to the Annual Passholder changes announced]?  I think you will." So we'll just have to wait and see what changes the future could hold when it comes to this controversial system.
For now, remember that you will need a valid ticket AND Park Pass to enter a Disney World theme park.
2 — Disney Genie+
Another popular mention was Genie+, Individual Lightning Lanes, and various aspects of the system as a whole. Some wanted Genie+ to go away entirely, along with Individual Lightning Lanes.
Others mentioned specific aspects of the system that they'd like adjusted or removed. For example, some brought up the early mornings associated with Genie+ — Genie+ selections can first be made at 7AM, and Disney World hotel guests can make their Individual Lightning Lane purchase at 7AM (all others have to wait until park open). If you're one who likes to sleep in while on vacation, this early wake-up call is not ideal!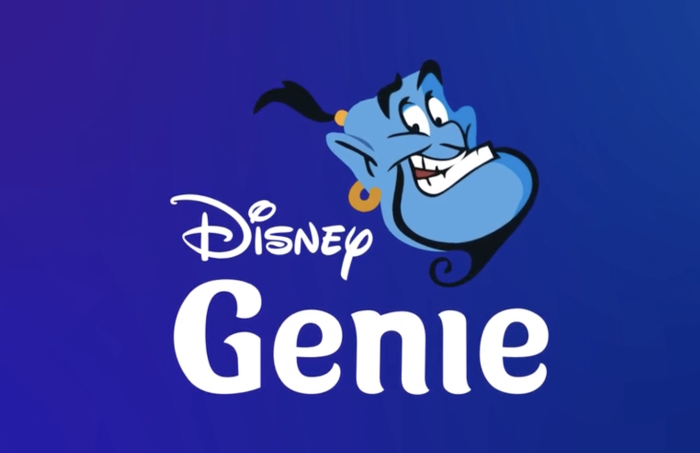 Another mentioned that Genie+ itself is not the problem — it's the fact that you have to PAY for Genie+ that is the issue (at least for some).
Like Park Passes, the Genie system as a whole is something that has been praised by Disney executives and may NOT be going away soon. Some have even revealed how Genie is able to help the Disney team generate a "heat map" showing where folks are in the parks. That lets them "direct traffic" by notifying visitors of shorter lines in certain less-busy parts of the park, etc. Basically, Genie can control what you do, and that can be a major plus for those running the operations of the parks to help "balance" guest flow throughout the space.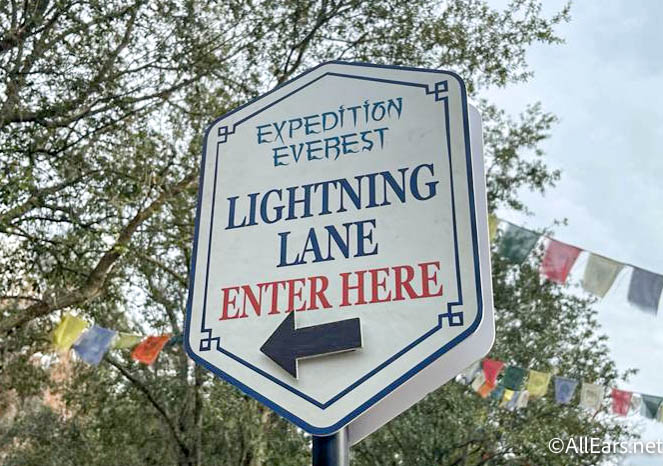 But that doesn't mean Genie+ will never change! We've actually seen a number of modifications made to Genie+ over the past few months — from ride additions to providing the ability to modify selections.
And more changes could be on the way. Josh D'Amaro fully admitted that Genie+ is NOT without its flaws. "Is it perfect? Absolutely not. Will it give you a different itinerary than what you would have chosen yourself? It will," he said.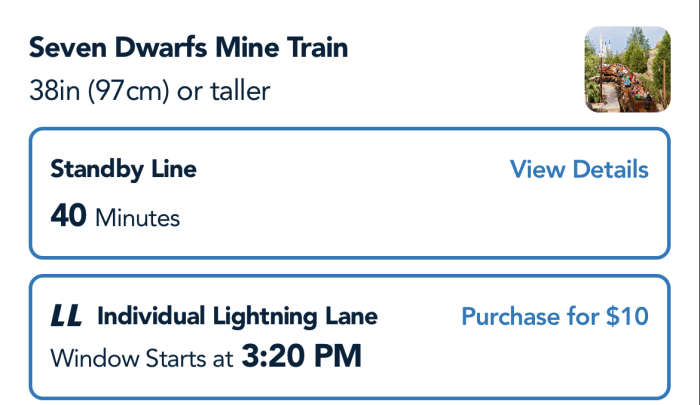 D'amaro shared, "There have been trillions (with a "t") of iterations for genie and each one informs it to get better…Every day I'm working to make sure that your vacation is effortless. That you have a way to take it all in that is right for you. That feels easy."
So Genie+ could be made more "effortless" in the future. Only time will tell what changes may be made.
3 — Park Hopping Restrictions
Back in the old days, you could hop between Disney World parks at your leisure (as long as you had a Park Hopper ticket). But such is NOT the case anymore. Post the COVID-19 closures and reopenings, Disney brought back Park Hopping…with restrictions.
Now, you are required to make a Park Pass for the first park you want to visit. Then, you MUST enter that park BEFORE even attempting to hop to another park. Plus, you can't hop until 2PM each day, and hopping is subject to the other park having availability (though we've only seen parks fill up fully on rare occasions). Oh, and Park Hopper tickets are now more expensive depending on the day you visit.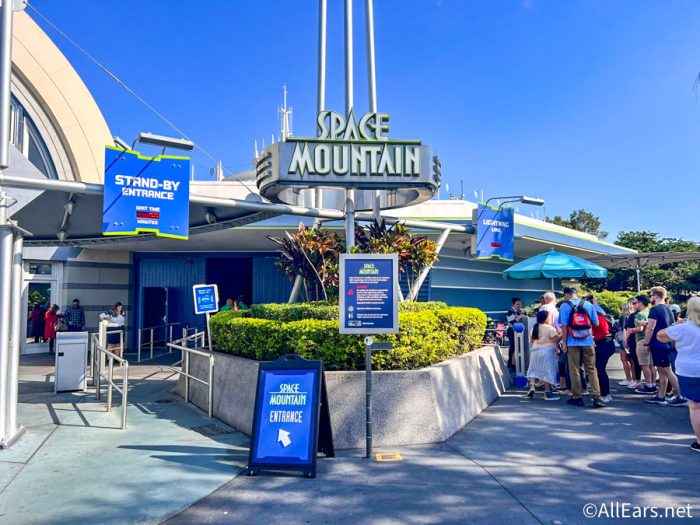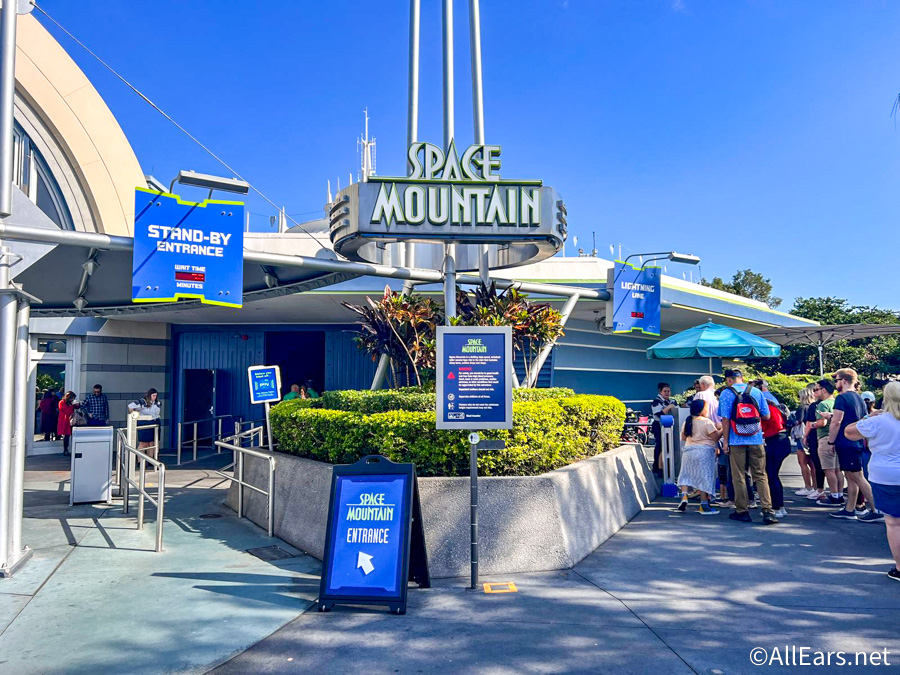 Many mentioned that they'd love to see some or all of the Park Hopping restrictions REMOVED from Disney World. 
Thus far, we haven't seen any indications that Park Hopping would change at Disney World specifically, but one change at Disneyland could signal future adjustments. On February 4th, the start of the Park Hopping time in Disneyland will shift from 1PM (PT) to 11AM (PT). That'll give hoppers more time in their second park of choice. Could Disney eventually bring similar adjustments in Disney World — moving up our Park Hopping time from 2PM to, say, 12PM? Only time will tell.
4 — High Prices
In the comments of our Facebook post, readers frequently commented that they'd love for Disney to remove high prices. That seemed to be a reference to high prices in anything and everything — park tickets, hotel costs, and more.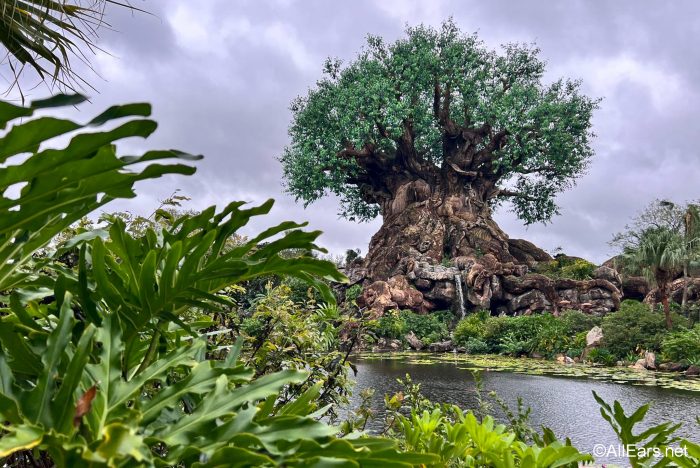 There's no denying that Disney has increased the cost of a number of things over the last several months. 1-day, 1-park tickets are now park-specific, making a ticket to, say, Magic Kingdom likely more expensive than a ticket on the same day for Animal Kingdom. Plus, we've seen price increases hit Park Hopping, Genie+ (particularly with surge pricing), Annual Passes, food, merchandise, and more.
To be clear — increasing costs aren't anything new. We've seen Disney increase the prices on many things over the years, and we've even worked to track how many ticket price increases have taken place in each month since 1971.
And some things are surprisingly getting cheaper. For example, free overnight self-parking at the Disney World hotels has returned for hotel guests. And soon, those who buy Genie+ in Disney World will get PhotoPass ride photo downloads for FREE. So some free perks or bonuses are returning or being added.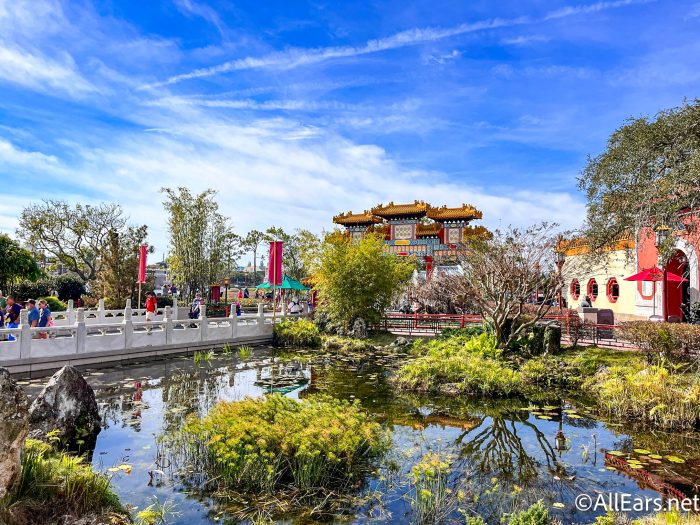 But, we expect 2023 will be full of more price increases to go along with those perks. Genie+ (particularly with surge pricing), Annual Passes, theme park tickets, merchandise, food, MagicBands, and more could all get more expensive in 2023. To see a realistic budget for 2023, click here.
Be sure to make adjustments to your plans and budgets to allow for some cushion room in case some price increases unexpectedly impact your trip.
5 — Huge Crowds and "Impossibly Long Lines"
If there's one thing most guests don't love in Disney World it's…crowds. Nothing like sharing your once-in-a-lifetime trip with thousands of your "closest friends" as you are all shoved like sardines down Main Street, U.S.A.
Various readers noted that they'd love to see Disney remove huge crowds and, as one commenter put it, "impossibly long lines" from the parks.
One reader shared, "Disney allows far too many people into their parks. It's like selling five thousand movie tickets for a theatre that only has a hundred seats." Another said they'd just love it if Disney would remove "50% of the other guests." 😂
Controlling crowds is what the Park Pass system is meant to do, in a way. Back in 2022, then-CEO Bob Chapek shared that the Park Pass system does a great job at spreading out demand and providing a better experience for guests by limiting park capacity.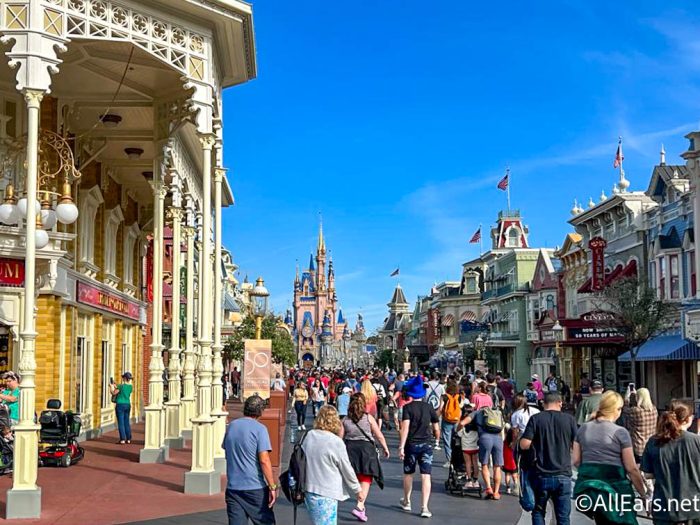 Chapek also noted that the Park Pass system helps to balance things out between superfans and families who may only visit the parks once every 5 years.
Chapek shared, "We didn't have a reservation system and we didn't control the number of annual passes we distributed and frankly, the annual pass as a value was so great that people were literally coming all the time and the accessibility of the park was unlimited to them and that family from Denver would get to the park and not be let in. That doesn't seem like a real balanced proposition. I guess it's possible that the superfans look at that as a disadvantaging of the way they consume the park, but we've got to make sure that not only are we heeding the needs of our superfans, but we're heeding the needs of everyone who travels from across the country one time every five years."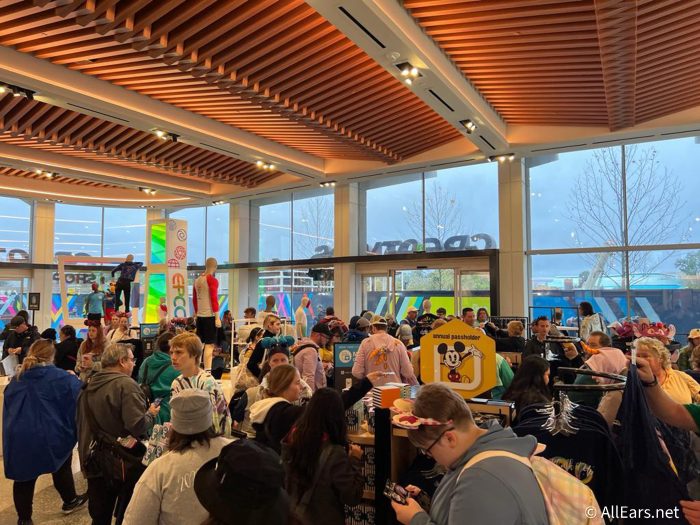 Now, Chapek is no longer CEO and Bob Iger has resumed the position, so things could be changing at Disney. But certain things might be here to stay.
How will Iger attempt to manage crowds while also dealing with the Park Pass system that many fans dislike? It's a balancing act and with potential changes coming to the Park Pass system in the future, it'll be interesting to see how it all plays out.
6 — Construction Zones
Want new rides, new lands, new attractions, and new experiences? Well, then construction will likely be necessary. Many fans likely understand this, but it's undeniable that there has been a HEAVY amount of construction going on in Disney World lately. Some fans noted that they'd love for Disney to remove these heavy construction zones, particularly when it comes to EPCOT.
EPCOT is still a city of walls in a way, though some construction walls have come down for newly opened experiences like Guardians of the Galaxy: Cosmic Rewind. And more walls will be coming down this year when TRON opens in Magic Kingdom, Journey of Water — Inspired by Moana opens in EPCOT, World Celebration opens more fully in EPCOT, and Roundup Rodeo BBQ opens in Disney's Hollywood Studios.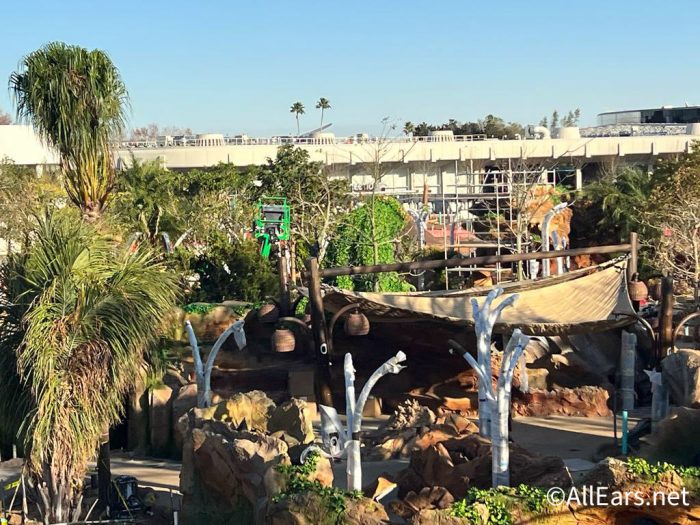 But other construction projects will be ongoing, like refurbishments at various Disney World hotels, upcoming pool closures, some other work being done in Toy Story Land, work at Disney's BoardWalk (with a new restaurant on the way and lobby refurbishments), a new restaurant coming to Disney Springs, the lengthy transformation of Splash Mountain into Tiana's Bayou Adventure, and MORE.
Ultimately, a bit (and sometimes a LOT) of construction is likely inevitable, particularly within a Resort that continues to evolve. And if we want new things, construction walls are the price we pay. But, understandably, some fans may prefer that construction walls be kept to a minimum whenever possible.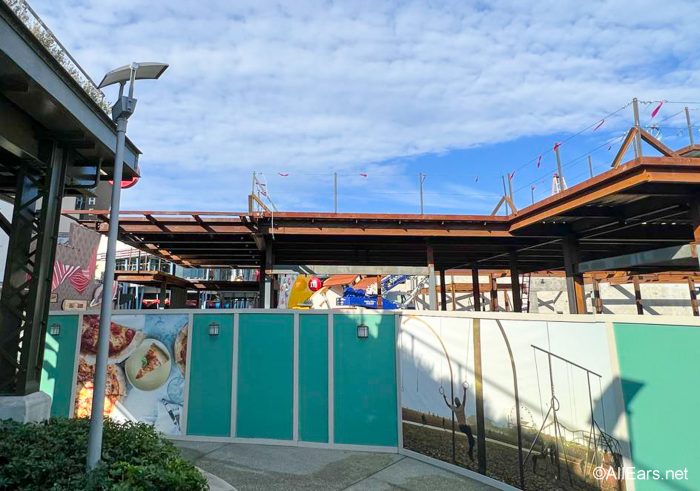 And likely the majority of those construction walls fans did NOT like in EPCOT in particular will be going away soon! What new project will take over Disney World with massive construction walls remains to be seen — perhaps those teased Magic Kingdom expansions or Animal Kingdom changes?
7 — Tomorrowland Speedway
One commenter said they think Tomorrowland Speedway should be removed from Magic Kingdom and we just HAD to include that comment. One person's favorite ride might be on another's "removal" list!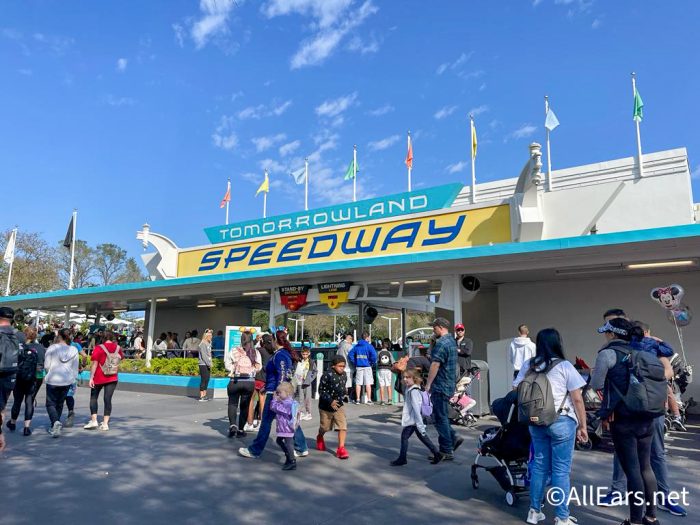 In the past, when we've asked our readers to share their thoughts on rides that could use a re-theme, Tomorrowland Speedway came up a lot. One Disney guest even said  that it "was the most disappointing ride in all of the parks for me and my daughter!"
What would you do with this space? Just re-theme the ride to be more futuristic? Theme it to Cars or Wreck it Ralph? Remove it totally and put a new attraction in its space? Tell us in the comments!
8 — Difficult Guests
This was a topic a few different individuals brought up. Difficult guests, particularly those who are rude to other guests or Cast Members can totally ruin the Disney experience.
One said, "Any person who gives cast members a hard time should be removed." Another shared that Disney should remove "the people who forgot to pack their manners."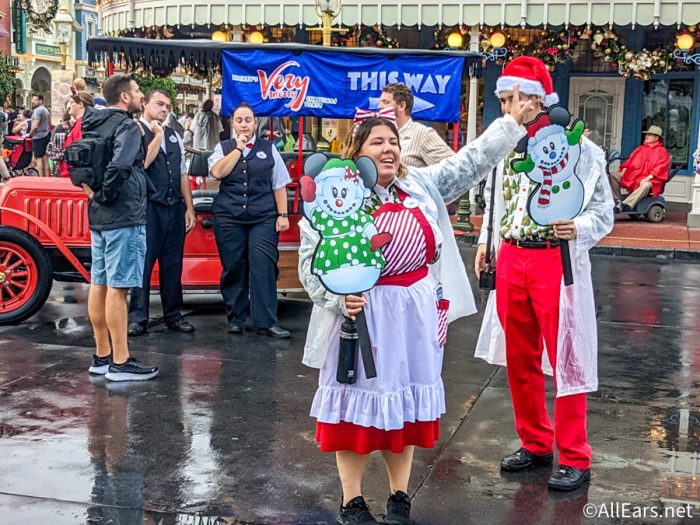 The truth is Disney can be stressful — we totally get that having your toddler scream throughout the trip, coupled with the confusing Genie+ rules and crowds can sometimes make for a less-than-ideal experience. But that's no excuse for being disrespectful toward others, ESPECIALLY Cast Members who are simply trying to do their jobs and keep you safe.
And guests CAN be removed from Disney property for their behavior. In fact, Disney recently added a warning on their website that says, "Be the magic you want to see in the world. You must always remember to treat others with respect, kindness and compassion. Those who can't live up to this simple wish may be asked to leave Walt Disney World Resort."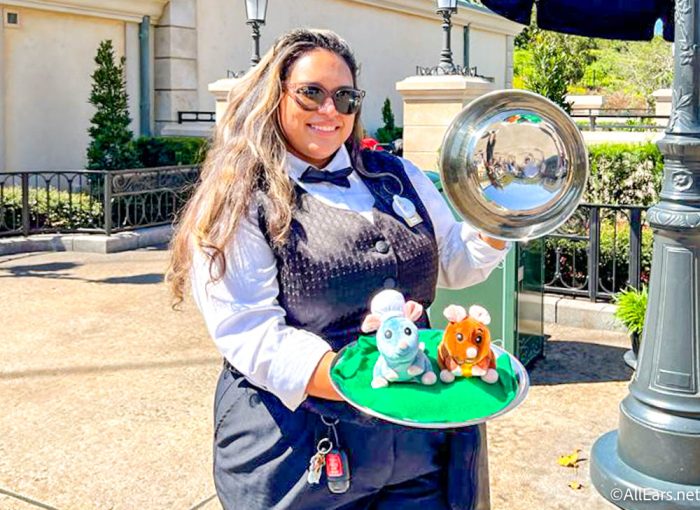 So you will want to pack that patience in abundance, lest you fail to "live up" to Disney's simple wish of guests being kind.
9 — Restrictions on Annual Passholder Sales
Another shared that they'd want restrictions on Annual Passholder sales removed from Disney World. Right now, most Annual Passes are UNAVAILABLE for new purchases in Disney World. The only pass available is the most restricted pass — the Pixie Dust pass — which is for Florida Residents only.
Disneyland did resume new sales for their Magic Key Passes after placing those on hold, so perhaps that's a good sign for Disney World's Annual Pass program. We still haven't heard an update as to WHEN Annual Pass sales could resume, but we'll be on the lookout for updates.
10 — And MORE!
Readers really responded with all kinds of things they wanted to be removed! We saw one propose the removal of EPCOT as a whole and the suggestion that it be entirely revamped to be "more cohesive."
Another suggested that bubble machines meet their end in the parks — we have a feeling some parents with little kiddos who are ENTHRALLED by those things would be less than pleased! But we kinda get how annoying those can be sometimes!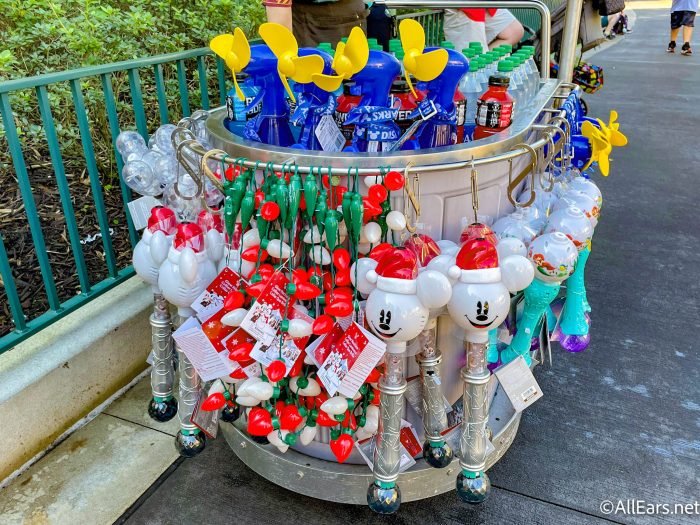 What would YOU want to be removed from Disney World? Tell us in the comments!
For more Disney World stories, see our posts below and stay tuned for more news!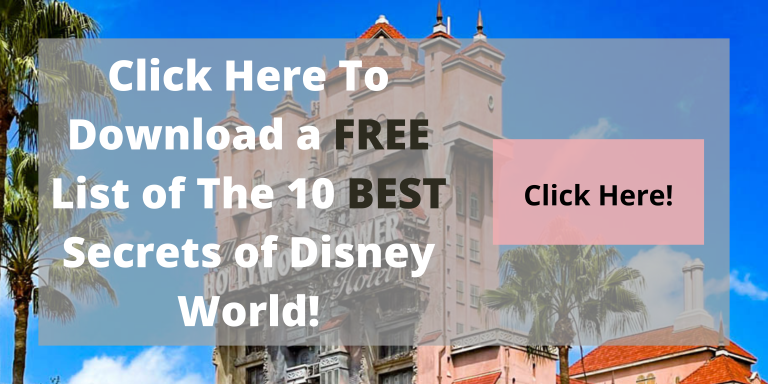 What should Disney World remove? Tell us in the comments.