Disney World is known for its over-the-top theming at its parks, but also at its resorts –especially the swimming pools!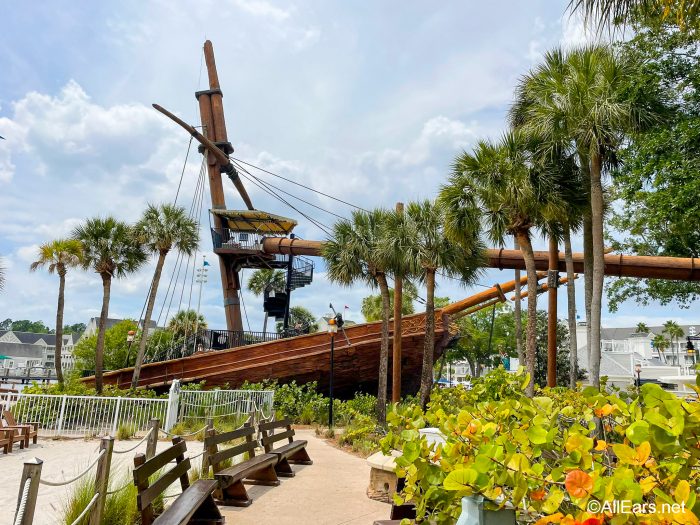 So when you book your trip to Disney World, we've got some information you need to know if a pool day is in your plans!
Disney World typically closes its pools to refurbish and maintain them every few years. If you're vacationing at Disney World in 2023, here are the planned pool closures you need to know about!
Polynesian Village Resort
While the pool is still open, the water slide at the Lava Pool is closed at this time.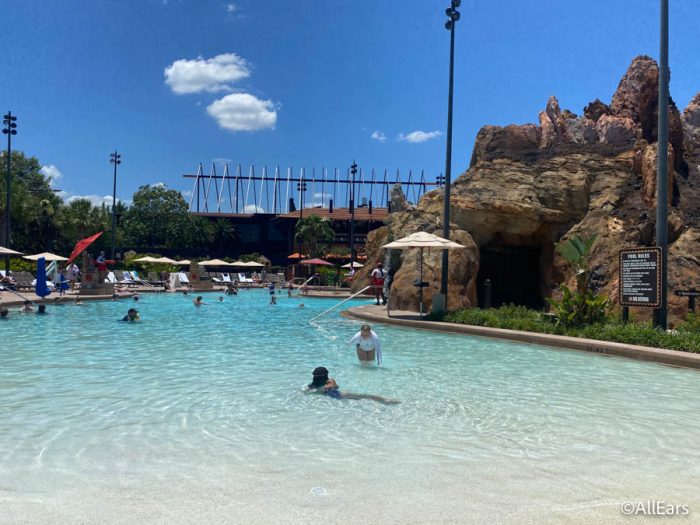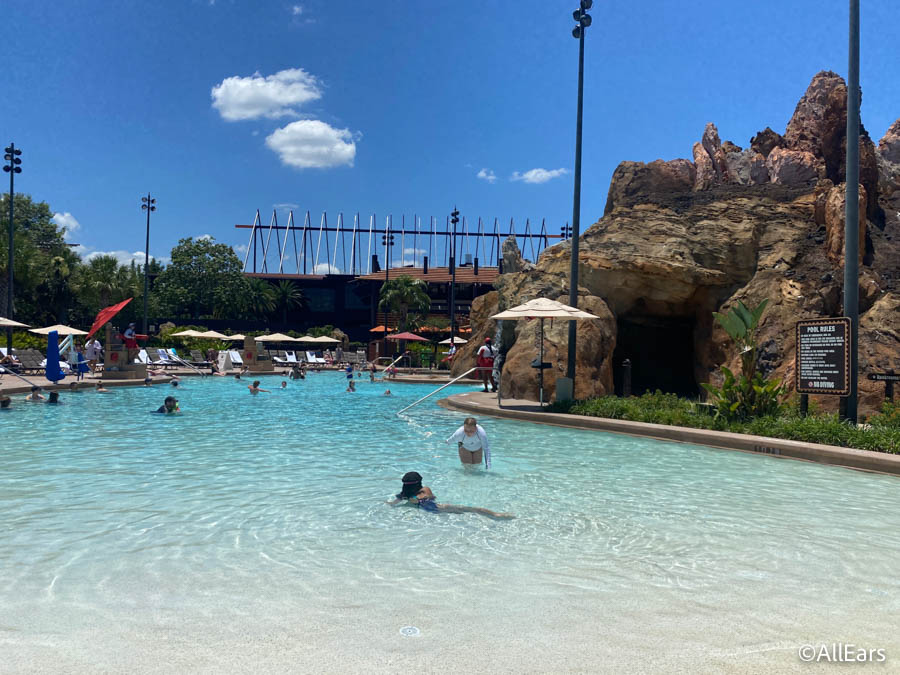 The water slide is expected to reopen in February 2023.
Saratoga Springs Resort
The High Rock Springs Pool, On the Rocks Pool Bar, and the leisure pool at Treehouse Villas are currently closed for refurbishment. That sounds like a lot, we know.
Not to worry, though — Saratoga Springs has FIVE pools on the resort property! Disney is providing a shuttle to transport you to a nearby pool if the one closest to you is closed. The pool work is supposed to be completed by the end of March 2023.
Fort Wilderness Resort and Campground
The Meadow Swimmin' Pool (and the whirlpool spa with it) are closed until April 2023 at Fort Wilderness.
There is still another pool at Fort Wilderness — the Wilderness Swimmin' Pool that's open!
Contemporary Resort
The feature pool (and whirlpool spas with it) are currently closed at the Contemporary Resort.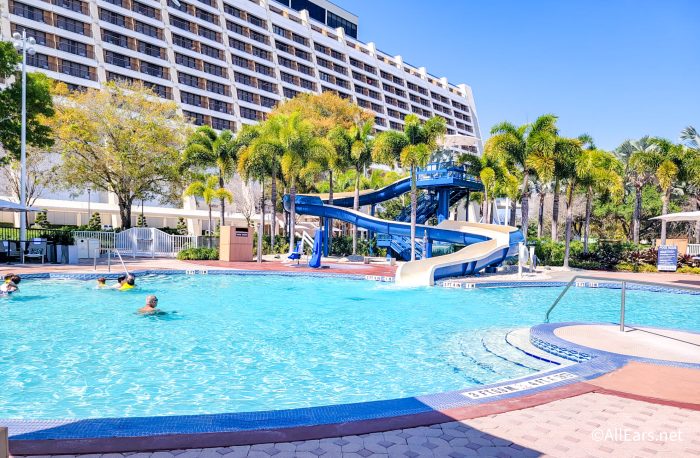 The Bay Lake Pool is still open at the Contemporary, as well as the children's water play area. The feature pool is slated to re-open in April 2023.
And that's a look at all the pool closures planned at Disney World this year! Keep following All Ears for all your Disney World vacation info!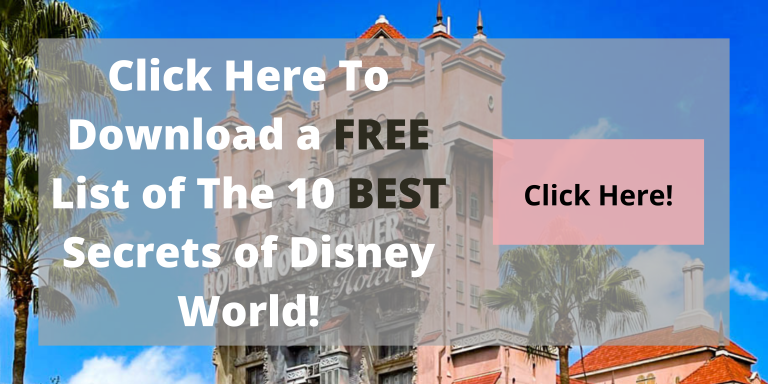 What is your favorite pool at Disney World? Tell us in the comments!