In the world of Disney, one of the most controversial figures is almost always The Walt Disney Company CEO. The current CEO, Bob Chapek, has been no exception to that rule.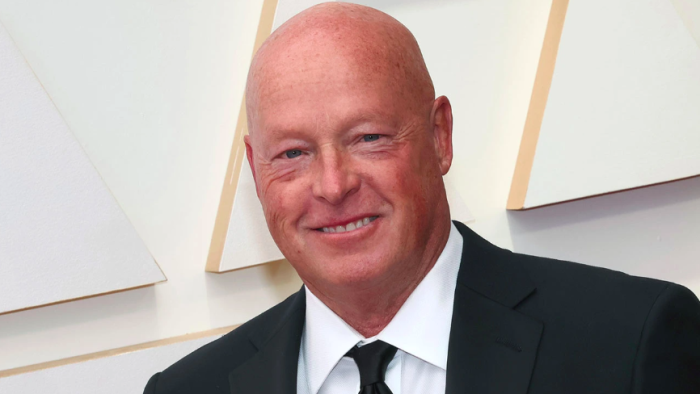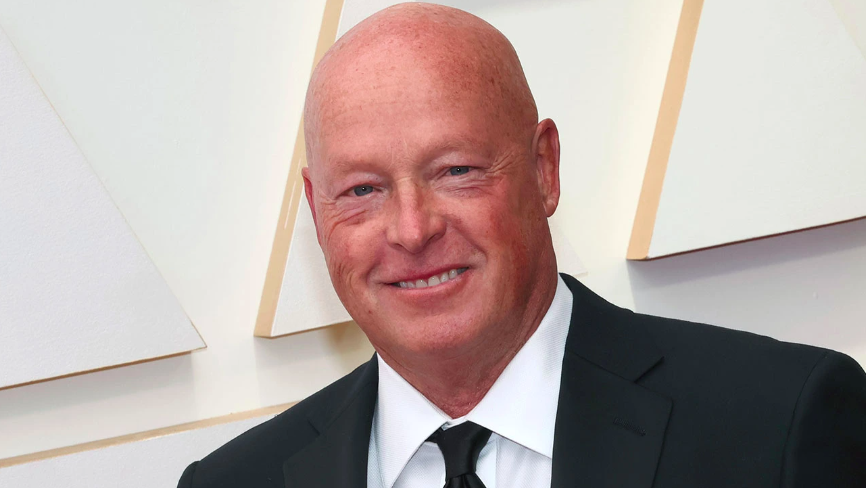 Chapek has recently commented on Park Pass Reservations, price increases in the parks, and Annual Passholders, all of which comments have been analyzed and critiqued by Disney fans. Now, a new interview with Chapek has been released in which he reveals his thoughts on park demand, price increases, Disney "superfans," the Scarlett Johansson lawsuit, and more.
Bob Chapek became The Walt Disney Company's CEO in 2020, succeeding Bob Iger as the company's leader. Since then, Chapek's decisions have been criticized by many, especially when it comes to price increases in the Disney parks.
Price Increases
We've seen several price increases on park tickets, food, merchandise, and more within the last few years (although price increases weren't exactly rare before that either). In addition, the free FastPass+ system to skip ride lines in the parks was replaced with the paid Genie+ system in 2021. Price increases are coming to Hulu, ESPN+, and Disney+ — all of Disney's streaming services. Are the cost increases going to end anytime soon?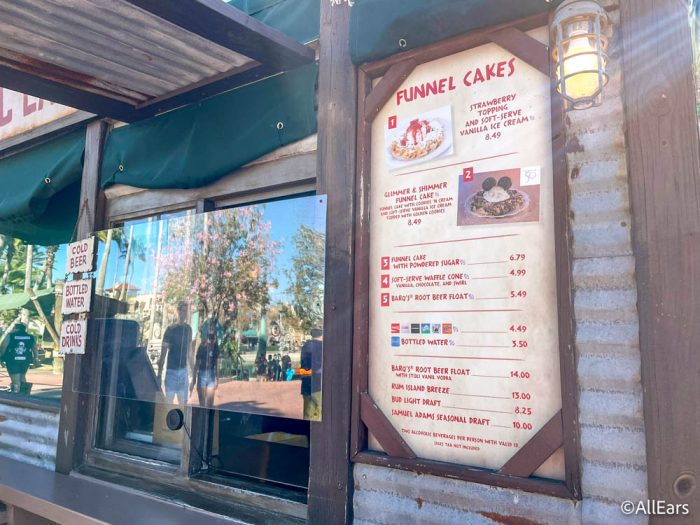 According to an interview with Bob Chapek by The Hollywood Reporter, even more price increases could be coming soon. Chapek said, "Our ticket prices and constraints we put on how often people can come and when they come is a direct reflection of demand. When is it too much? Demand will tell us when it's too much." Chapek also noted that, currently, "We have much more demand than there is supply."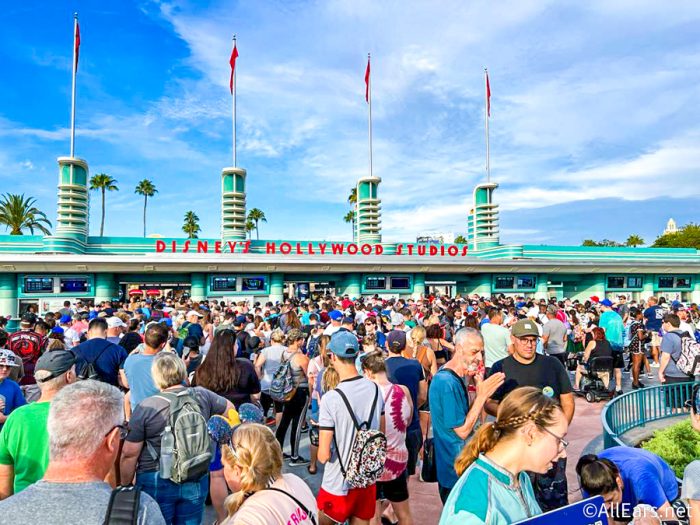 These comments mirror what Chapek previously told CNBC back in August in an interview about the rising prices at Disney World. Then, Chapek said, "We always watch demand. When you're playing a yield game like we are right now and you have the flexibility with our reservation system, we can move on a dime. We read demand, and if demand goes up, then we have the opportunity to [raise prices]. […] It's all up to the consumer."
In the CNBC interview, Chapek confirmed that demand is still high for Disney parks and experiences: "For all visibility, we have into the future, we're not seeing any softening of our demand." During the company's Q3 Earnings Report this year, executives cited the Park Pass Reservation system as a reliable measure of demand. They reported that reservations for the theme parks were filling up consistently, which indicates that more people want to visit than there are spots available. In other words, Chapek's comment that demand is exceeding supply seems to hold true.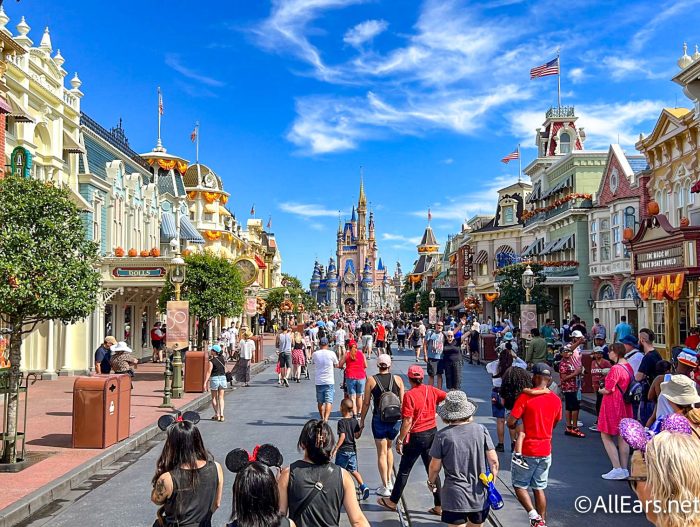 We've recently seen more availability when it comes to Park Passes, with almost no Disney World parks filled up in September as of writing. However, this is a fairly new trend, and previous to this month we almost always saw at least a couple of parks fill up about a week or so in advance. This might be an indication that demand for Disney World is finally softening or at least returning to the previous trend of ebbing and flowing at certain times of the year.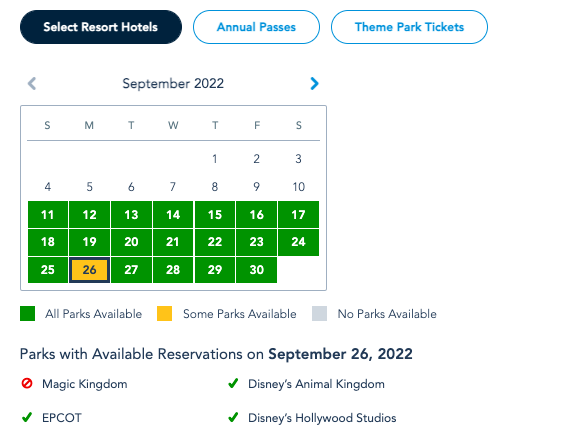 However, with the holidays coming up, we're almost sure to see an increase in attendance at Disney World (although park passes are still widely available for the holiday months right now — you may want to book your passes ASAP before those start to fill up!). As demand remains high, especially during these times of the year when it's very popular to visit Disney World, Chapek's comments indicate that we could see more price increases soon.
Annual Passholders
Disney recently commented on an "unfavorable attendance mix at Disneyland Resort," which many interpreted as meaning that Disney thought too many Annual Passholders (called Magic Key Holders at Disneyland) were visiting the park and thus hurting the company's profits. Because Annual Passholders likely visit the Disney parks much more frequently than other guests, they may be less likely to spend as much as other guests on food, merchandise, and Genie+.
During the Q3 Earnings Report this year, a Disney executive said, "The increase in average per capita ticket revenue was due to the introduction of Genie+ and Lightning Lane in the first quarter of the current fiscal year and a reduced impact from promotions at Walt Disney World Resort, partially offset by an unfavorable attendance mix at Disneyland Resort."
So does Disney really see Annual Passholders as less-valuable guests? 
The Hollywood Reporter commented that Disney has "gotten some blowback from superfans" because of the recent comments made about Annual Passholders. Chapek responded by saying, "We love all our fans equally. We love the superfans, obviously. But we also like the fans that don't have the same expression of their fandom."
However, he also noted that Disney is trying to balance guest attendance between Annual Passholders and those who don't visit as frequently. He said, "We want to make sure that our superfans who love to come with annual passes and use [the parks] as their personal playground — we love that. We celebrate that. But at the same time, we've got to make sure that there's room in the park for the family from Denver that comes once every five years."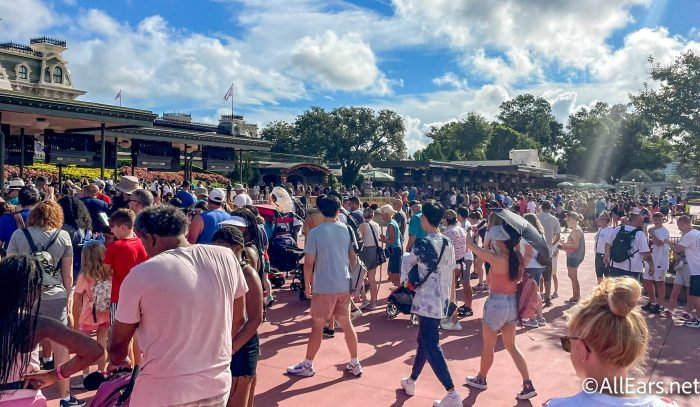 Chapek went on to say, "We didn't have a reservation system and we didn't control the number of annual passes we distributed and frankly, the annual pass as a value was so great that people were literally coming all the time and the accessibility of the park was unlimited to them and that family from Denver would get to the park and not be let in. That doesn't seem like a real balanced proposition. I guess it's possible that the superfans look at that as a disadvantaging of the way they consume the park, but we've got to make sure that not only are we heeding the needs of our superfans, but we're heeding the needs of everyone who travels from across the country one time every five years."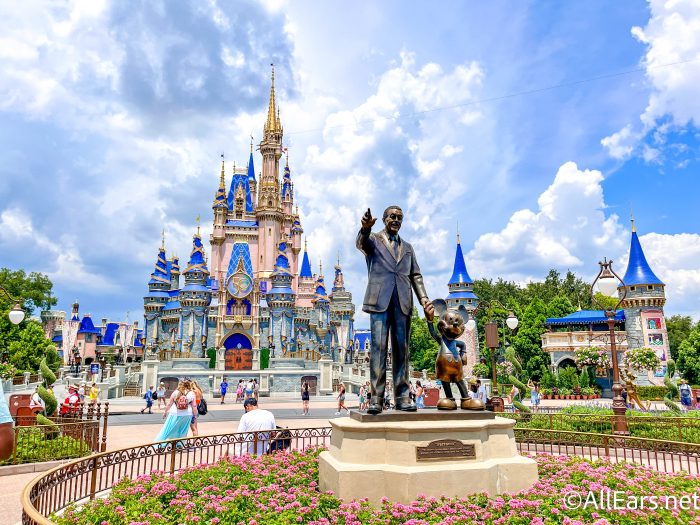 These comments may be a reference to a current lawsuit involving Magic Key Holders at Disneyland who claim that Disney misrepresented the blockout dates of their pass, stating that there were no blockout dates when in reality there were more passes being given to non-Magic Key Holders than those who had the annual pass. The Magic Key Holders claimed that Disneyland falsely advertised their passes, and Disney relegated Magic Key Holders "to 'second class' ticket holders by artificially limiting Magic Key reservations and the number of passholders that can visit on any given day."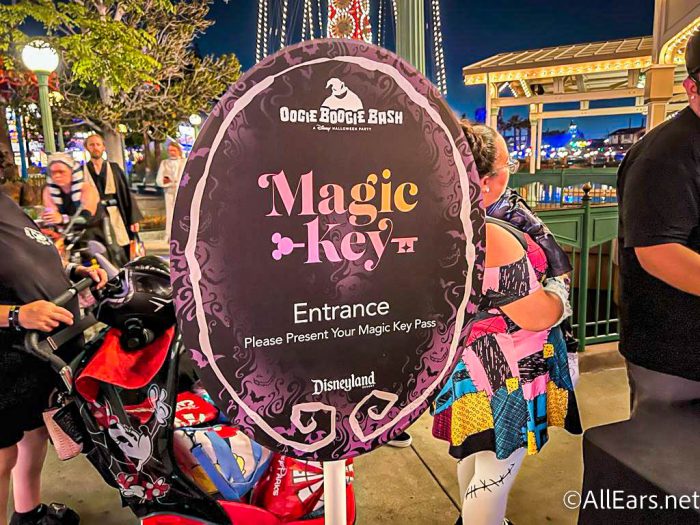 The Magic Key program has recently changed, with some new language and restrictions reflecting the issues brought forward in that lawsuit. You can read more about those changes here.
It sounds like Disney is trying to find the right balance of Annual Passholders with other guests who visit less frequently. Chapek said, "What we will not bend on is giving somebody a less than stellar experience in the parks because we jammed too many people in there. If we're going to have that foundational rule, you have to start balancing who you let in."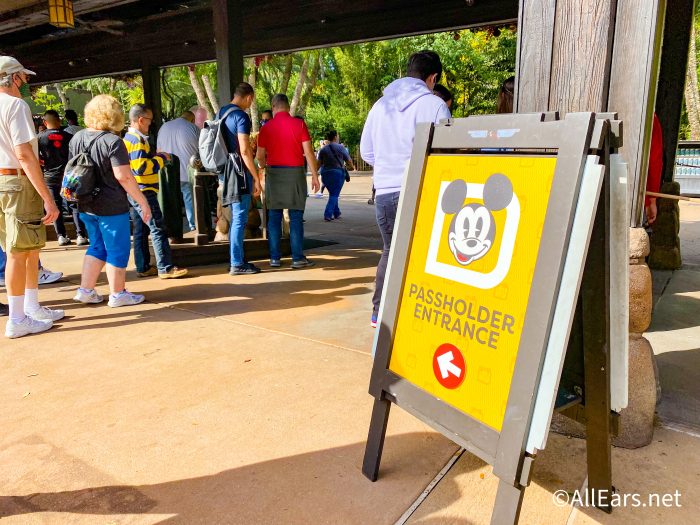 This could mean that Annual Passholders and Magic Key Holders will start to see fewer Park Passes being allocated to them when compared to other Disney Parks guests. We'll watch for updates on that front and let you know what we see in the future.
Scarlett Johansson Lawsuit
You might remember that, back in 2021,  Scarlett Johansson filed a lawsuit against Disney over the dual release of Black Widow on Disney+ and in theaters. At that time, Chapek defended The Walt Disney Company's decision, saying that "talent deals are going to have to reflect the fact that the world is changing."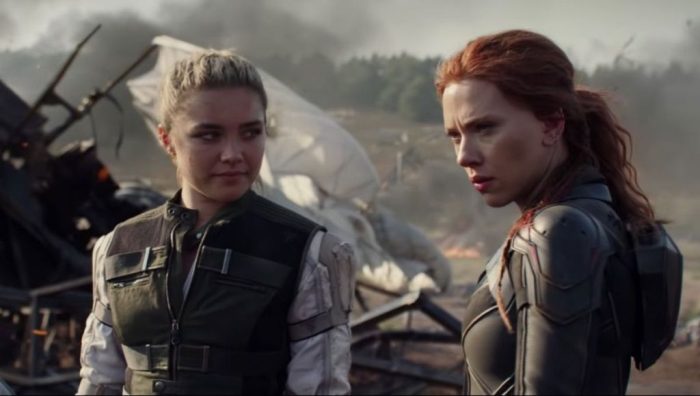 When recently asked about the current status of Disney's relationship with Johansson and how the company handled that lawsuit, Chapek said, "There were a lot of people that got a vote in how we handled that. And I was one voice, and I'll just say that our relationship with her agency and her has never been better."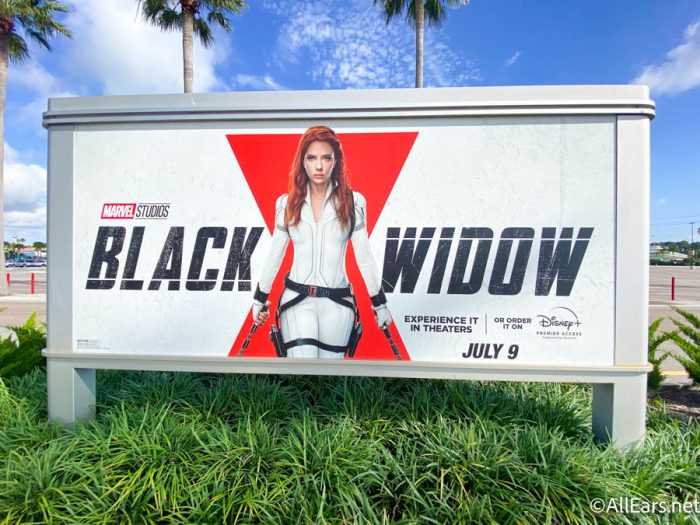 Although it was uncertain for a while, Disney has confirmed that Scarlett Johansson is still involved with the upcoming Tower of Terror movie, which has reportedly begun filming, although details about its release have not been given.
And there you have it! From the recent interview, it sounds like Disney will continue to increase prices in the parks, and Annual Passholders may have a tougher time getting park passes than they've had in the past. If you're an Annual Passholder, we recommend booking your Park Pass Reservations ASAP (although that advice applies to anyone visiting Disney World as well).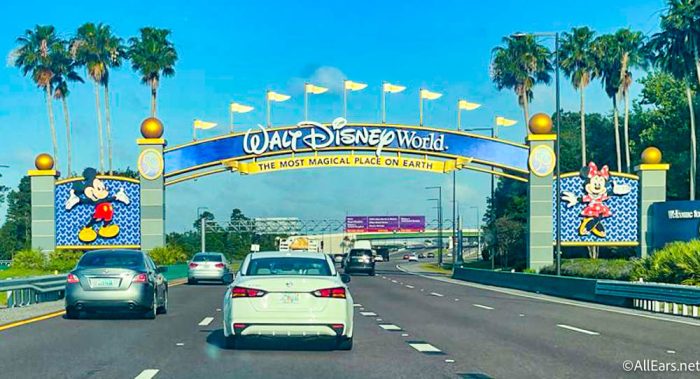 As for the parks, throughout the weekend we got TONS of major news from the recent D23 Expo in Anaheim, California. You can read about the NEW ride coming to Avengers Campus, along with a possible Moana or Zootopia land discussed for Disney's Animal Kingdom. There was even discussion of Coco, Encanto, and villains-themed areas as possibilities for a huge Magic Kingdom expansion!
Make sure to keep following AllEars for all the latest updates and Disney news.
Join the AllEars.net Newsletter to stay on top of ALL the breaking Disney News! You'll also get access to AllEars tips, reviews, trivia, and MORE! Click here to Subscribe!

What do you think about Chapek's latest interview? Let us know in the comments.