We're getting closer and closer to the opening of TRON Lightcycle / Run in Disney World!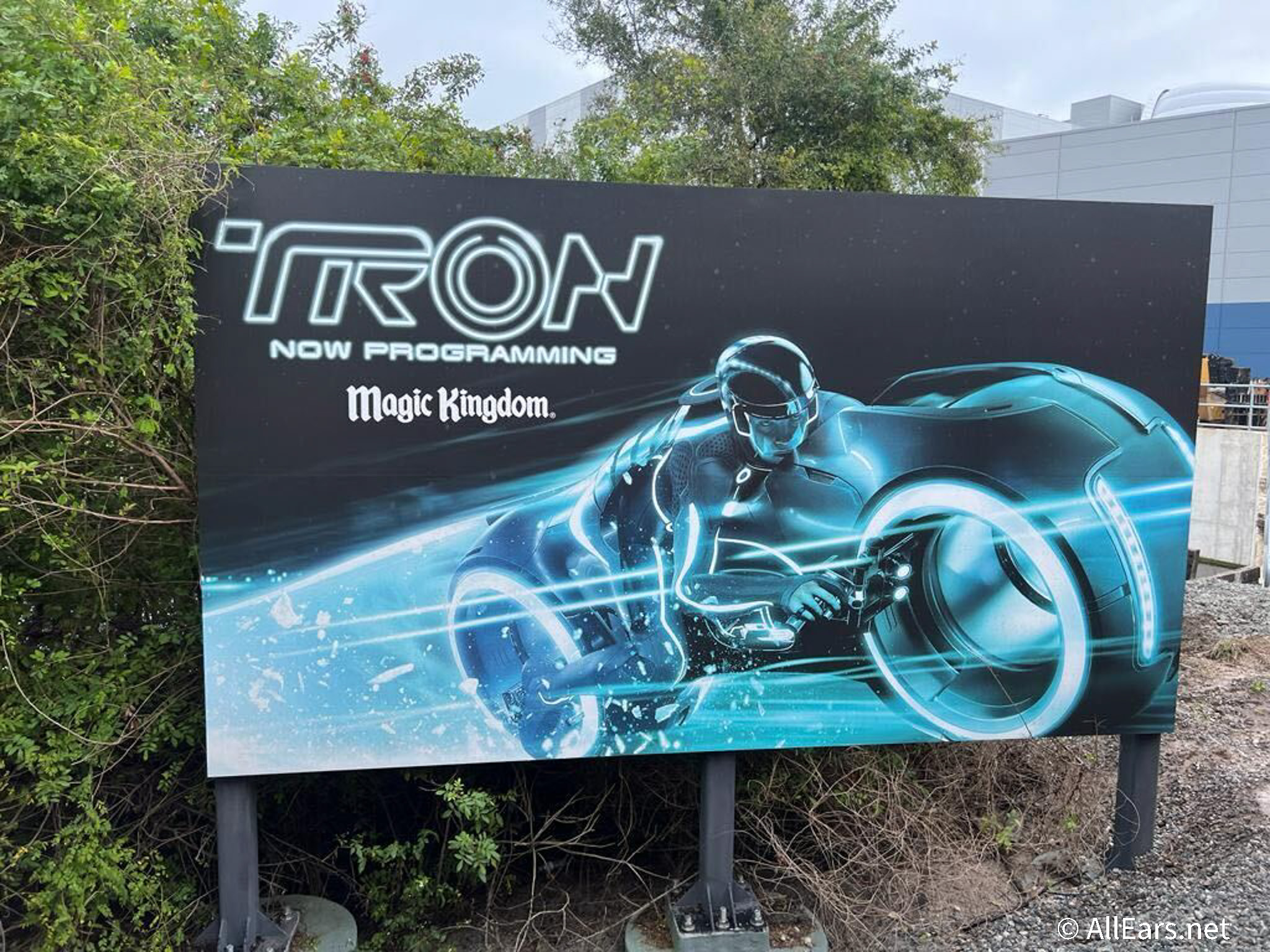 Magic Kingdom's newest ride will debut on April 4th, 2023, and we've been tracking the ride's progress, the latest details, and everything else you might want to know. And now, we've got a MAJOR construction update for TRON!
Disney's TRON Lightcycle / Run Coaster is opening in Magic Kingdom on April 4th, and we've been counting down the days since we found out.
On our latest ride on the Tomorrowland Transit Authority PeopleMover, we happened to spot a pretty big change over at TRON — the sign has been installed in front of the ride! We also got to see some ride vehicle testing on our way by.
WHOOP! There it is 🎉

The TRON: Lightcycle / Run signage is now installed in Tomorrowland! (And is that testing I spy in the background??? 👀) pic.twitter.com/yQ8AQoid7r

— AllEars.Net (@AllEarsNet) January 24, 2023
The sign is located just in front of the ride's exterior canopy, and you can see more details in the photo below. "TRON" is displayed in large, blue letters that match the concept art we've seen, and beneath that, "Lighycycle / Run" is displayed in smaller lettering.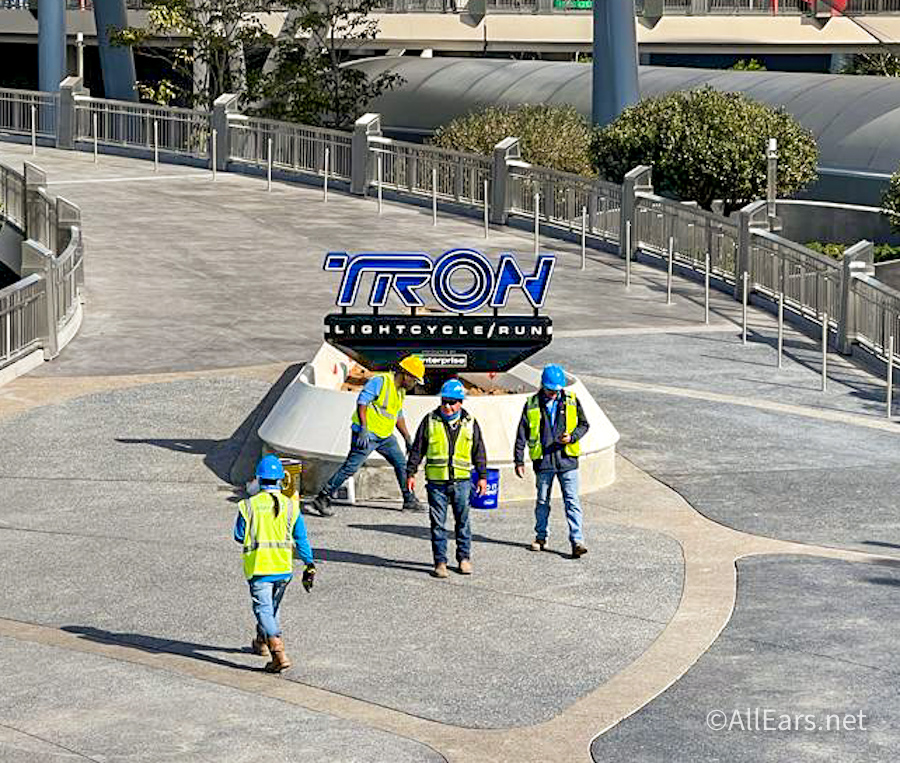 When we passed by just recently, the sign wasn't up yet. It also looks like stanchions have been installed on the right side of the ramp, which is most likely where the outside portion of the line might be. We can't wait to see what this sign looks like when it's lit up at night!
Be sure to stay tuned to AllEars for the latest updates and news from Disney World.
Are you excited for TRON to open in Disney World? Let us know in the comments!