UPDATE: Seven Dwarfs Mine Train has reopened in Magic Kingdom.
Sometimes things happen in Disney World that are out of your control.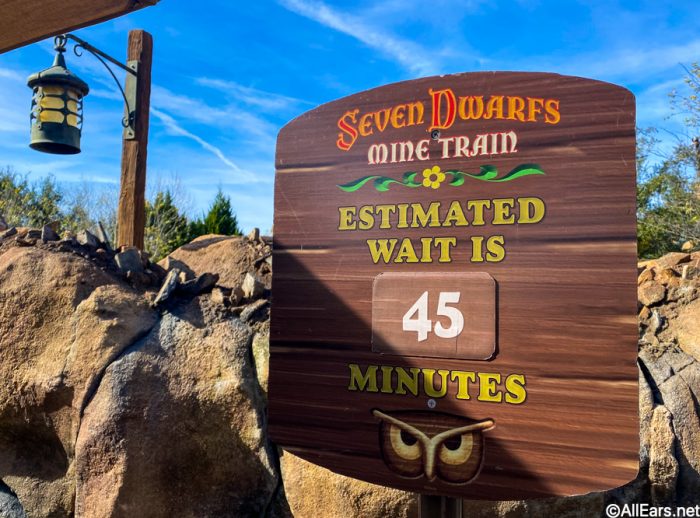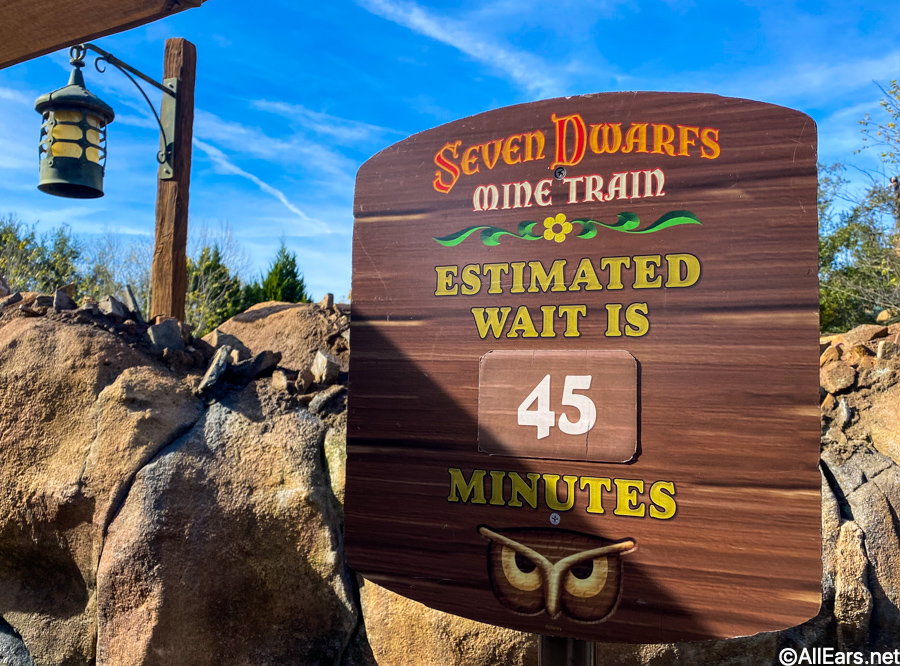 No matter how much planning you do, things can still go wrong due to the weather, ride closures, and more. That's why it's good to have a back-up plan or be flexible with your expectations. And, that flexibility is needed right now, because a popular ride is CLOSED in Disney World.
Seven Dwarfs Mine Train is currently closed in Magic Kingdom. We got this message on our My Disney Experience app this morning.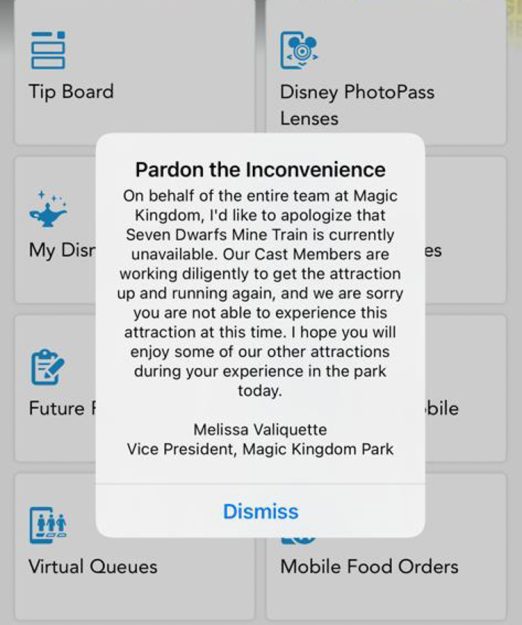 This ride is usually the one with the highest wait time in the whole park, so this closure might bump up the wait times of other rides due to a lot of people redistributing throughout the park.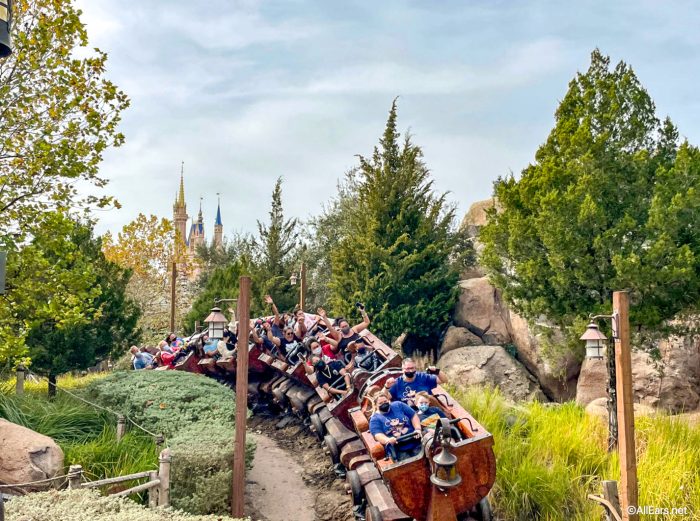 These closures can last anywhere from minutes to hours, so we wouldn't suggest standing outside of the ride to wait for it to reopen, but you should keep checking My Disney Experience to see when the ride returns.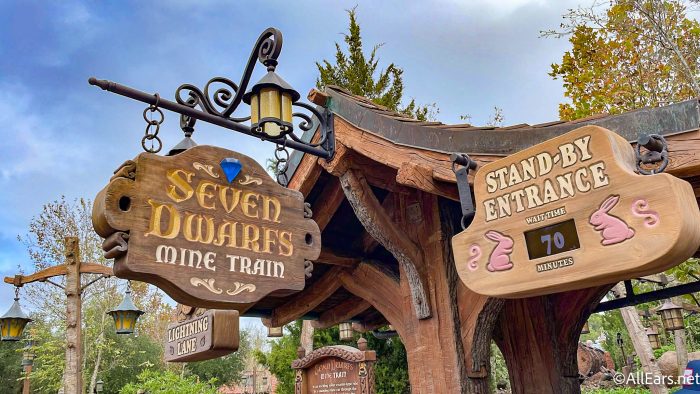 We'll let you know if we see the ride reopen!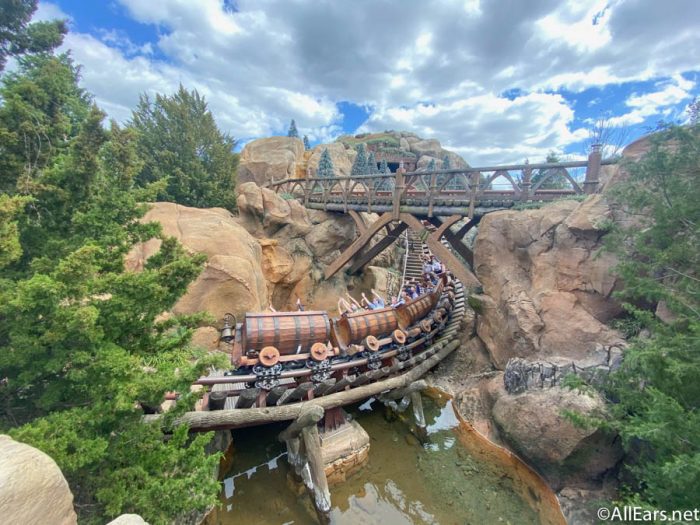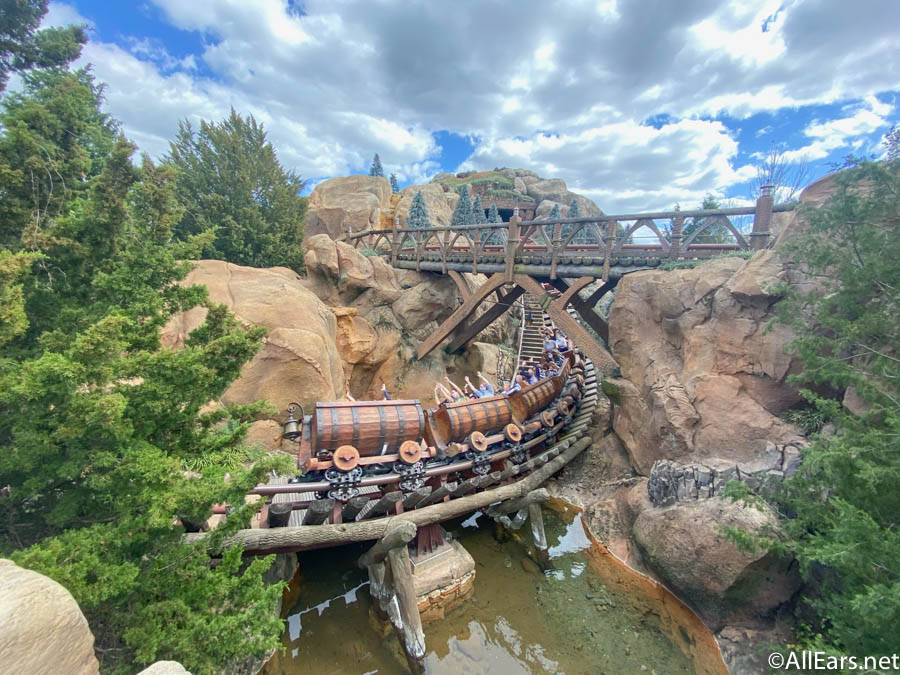 For more on what's going on around Disney World, check out 12 temporary CLOSURES that will impact Disney World this week, all the construction changes from BEFORE the hurricane in Disney World, and 10 big things happening in Disney World in October.
Stay tuned to AllEars for more news and updates.
Which roller coaster is your favorite in Magic Kingdom? Tell us in the comments!