It has been a wild few days in Disney World, mostly due to the landfall of Hurricane Ian.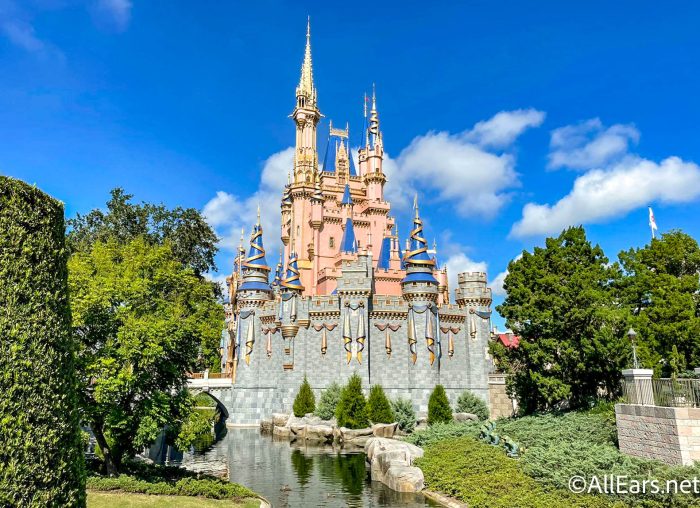 The storm hit the parks, causing them to close for two days. But before that, it was business as usual, with typical crowds, new merchandise popping up, and of course, some ongoing construction projects. What was the latest progress on those projects BEFORE the park closures? Let's take a look.
Magic Kingdom
As usual, let's start out at Magic Kingdom with the TRON coaster construction. This week, it looks like crews continued work on the concrete pads leading up to the ride building. We're starting to see the beginnings of the landscaping process — so exciting!
Down off of Main Street, U.S.A., the Center Street area is still under construction. They're replacing the old bricks in the street, and the main path is blocked, although you can still walk on the sidewalks next to the building.
At this point, they're about halfway down the street in replacing the bricks. Can't wait to see the finished product!
EPCOT
Over at EPCOT, things are still progressing with the center of the park. More painting has taken place on the set pieces for Journey of Water — Inspired by Moana, and more elements are growing vertically each week.
There's still a lot of work to be done in this area, but we've got plenty of time — it's set to open in late 2023.
Hollywood Studios
We have a new addition to the list in Hollywood Studios, where part of Hollywood Boulevard was blocked off during our visit. From what we could tell, some of the exterior theming elements had fallen off the side of the building at Keystone Clothiers.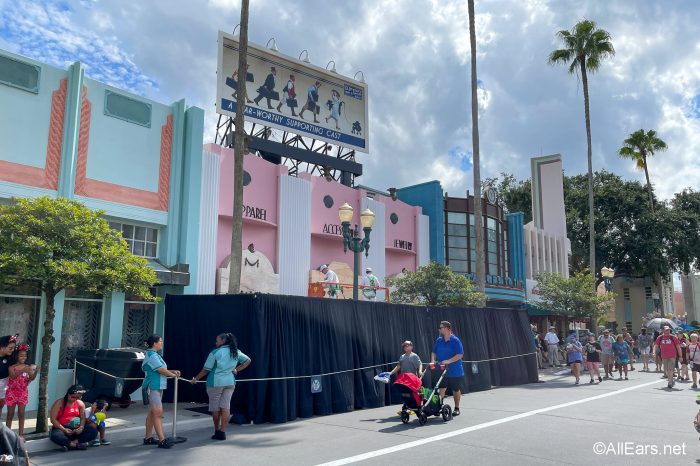 The area was covered by large black curtains as construction crews rushed to repair the building.
Animal Kingdom
And finally, let's stop by Animal Kingdom, where we're issuing a reminder that the fountain in front of DINOSAUR is under construction. The area is surrounded by rolling hedges, so if you're hoping for that photo op, you may have to wait a while. The ride is still operating as normal.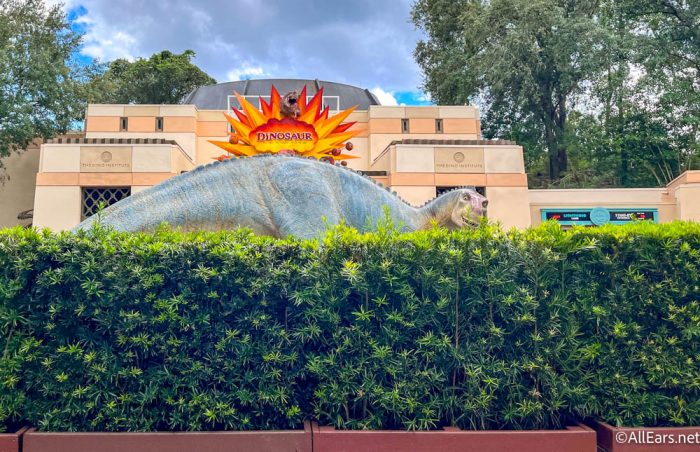 Those are all the updates we've got for you this week — it's a shorter list because of the hurricane closures, but we'll be back in the parks ASAP to check out more updates. Stay tuned for the latest construction news!
And if you're planning a trip to Disney World in 2022 or 2023, keep following AllEars for the latest tips and advice for your vacation. We're on the ground in Disney World constantly to bring you all the news, which means we've got a LOT of experience with navigating the chaos!
Which construction project are you most excited about? Tell us in the comments!