Hurricane Ian is now starting to hit Florida.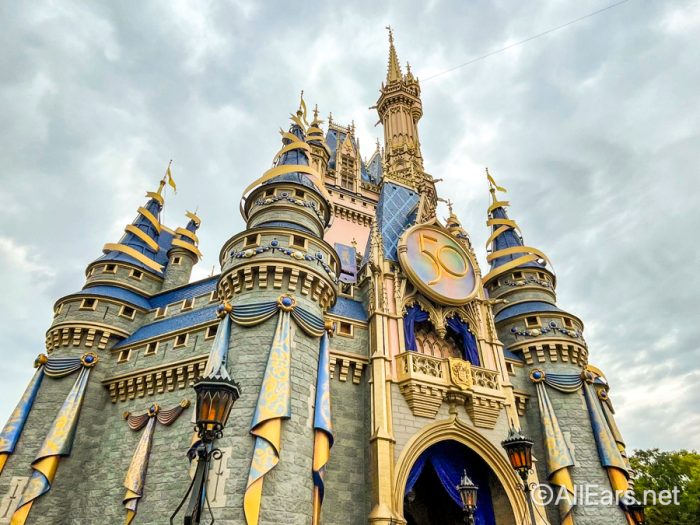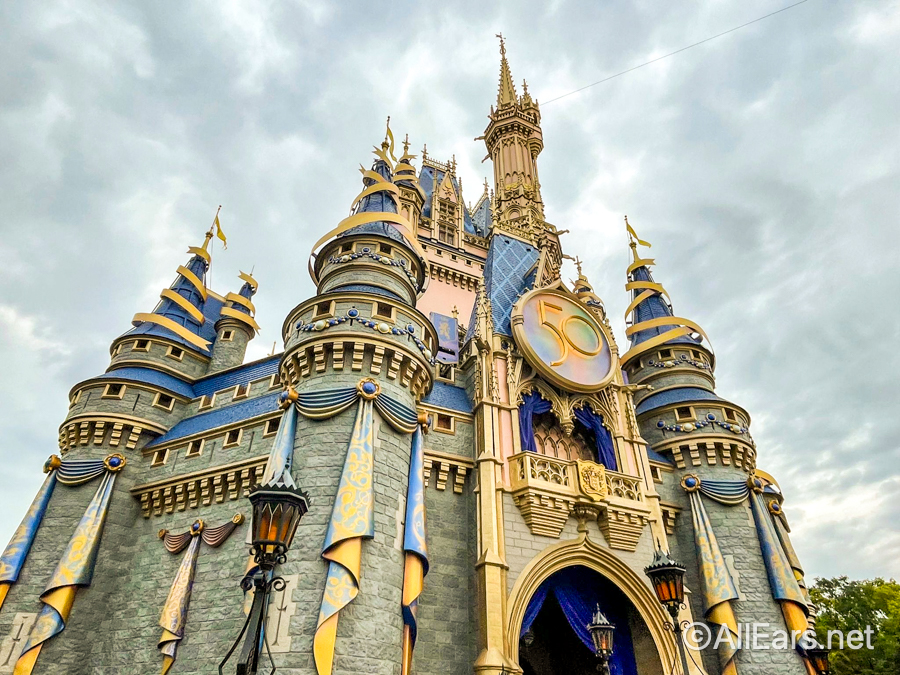 We've been watching the storm since last week where it started as a tropical wave and then later became a tropical storm and now a hurricane. Areas of Florida have been asked to evacuate and big theme parks including Universal Orlando, Legoland, and Disney World have temporarily closed. Even though nobody is in the parks, we have plenty of team members who live right by Disney World. So, what is it like being at Disney World during a hurricane?
Here's a current look at Hurricane Ian. Disney World is currently under Tornado Watch after being under a Hurricane Warning on Tuesday.
Several of our reporters who live in the Orlando area have been giving updates on what the weather is like. This was the view this morning from Celebration, Florida.
The current view for one of our reporters in Celebration, FL this morning! #DisneyWorld pic.twitter.com/Hn3uWUe0bb

— AllEars.Net (@AllEarsNet) September 28, 2022
By about 10:30AM, winds were starting to pick up in the Orlando area.
Rain is still moving in ahead of #hurricaneian's landfall. We're getting reports from our team that winds are picking up too. pic.twitter.com/AH35Sgd5AA

— AllEars.Net (@AllEarsNet) September 28, 2022
We saw a few days ago that there was no availability for any of the Disney World hotels, however we do have a reporter staying at one of the Disney Springs hotels.
Our reporters closer to Disney Springs are certainly seeing the wind and rain pick up around their hotel! Winds are even blowing doors open there this morning. #HurricaneIan pic.twitter.com/v60CXbJgB7

— AllEars.Net (@AllEarsNet) September 28, 2022
The wind was getting so strong that doors were blowing open.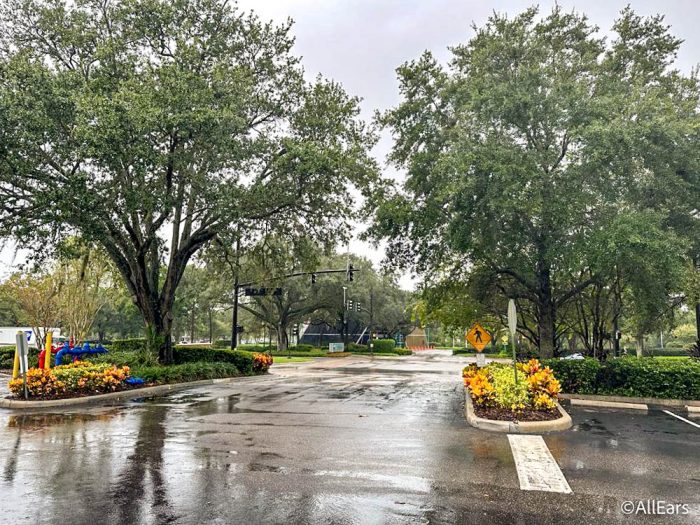 This afternoon we noticed the wind and rain got more intense.
And just like that, the wind and rain has RAMPED UP here near Disney Springs. #Hurricane_Ian pic.twitter.com/dfHm28x2Vt

— AllEars.Net (@AllEarsNet) September 28, 2022
Thanks to reader Sammy who shared a look at the savanna at Disney's Animal Kingdom Lodge — Kidani Village.
In animal kingdom kidani pic.twitter.com/DNFQNvKzrF

— Sammy Mullins (@telltalehrt89) September 28, 2022
Another reader shared a look at the weather from about 10 minutes away from EPCOT.
We live about 10 mins from Epcot and this was an hour ago. It's a little more intense now. pic.twitter.com/nRzPyYD9ek

— Middle_aged_Nikki (@MickeyMoonpie) September 28, 2022
Here's another look at that same area.
Even worse now pic.twitter.com/2mrxWwtLG3

— Middle_aged_Nikki (@MickeyMoonpie) September 28, 2022
By the morning of September 29th, we're still seeing high winds and rain, with more rain expected throughout the day.
We've still got some pretty heavy wind outside of #orlando after #HurricaneIan moved through overnight. Expecting some more rain throughout the day. #WaltDisneyWorld pic.twitter.com/betqZqV9gN

— AllEars.Net (@AllEarsNet) September 29, 2022
We also explored some of the rideshare and food delivery apps to see what they said. On the Uber homepage, there was a banner that said "storm may impact service."
At around 2:30PM today, there were some Uber options available.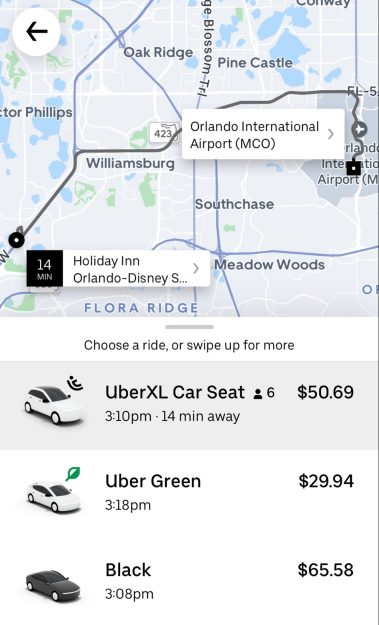 DoorDash had some food options however everything we saw was pickup only.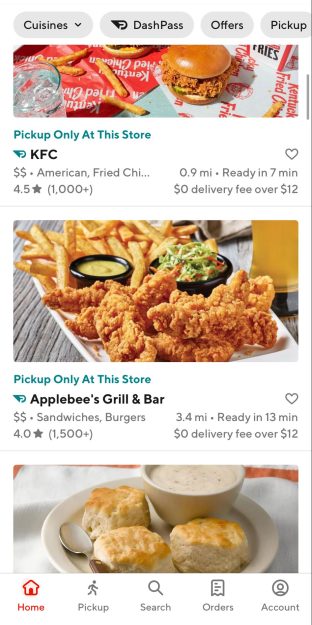 If you are in Disney World during Hurricane Ian there are a few things you should know. Disney just added some hotel rules to keep everyone safe and that includes checking into your Disney World hotel by 3PM today. After 3PM, Disney asks that you remain inside your hotel.
There will be limited food options and no dining reservations will be required for the table service restaurants that are open.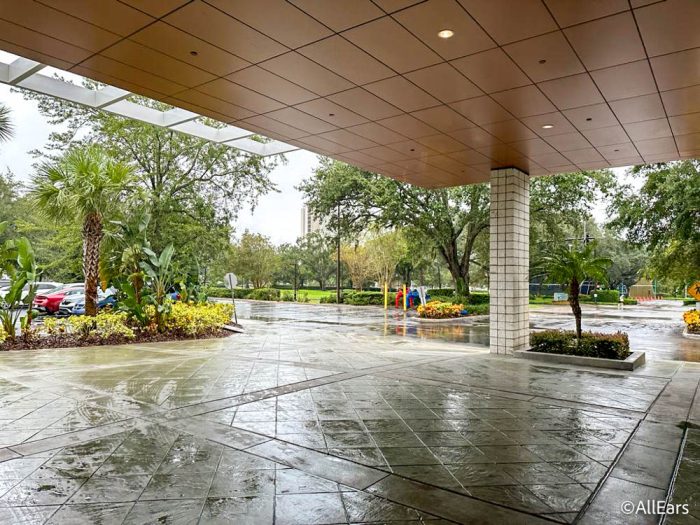 If you want to learn more about how Hurricane Ian is affecting Florida and Disney, check out these posts:
We'll continue to keep you updated on the latest with Hurricane Ian in Florida, so stay tuned.
Did you have plans to visit Disney World this week? Let us know in the comments.