EPCOT turns 40 this year, and the celebration is about to begin!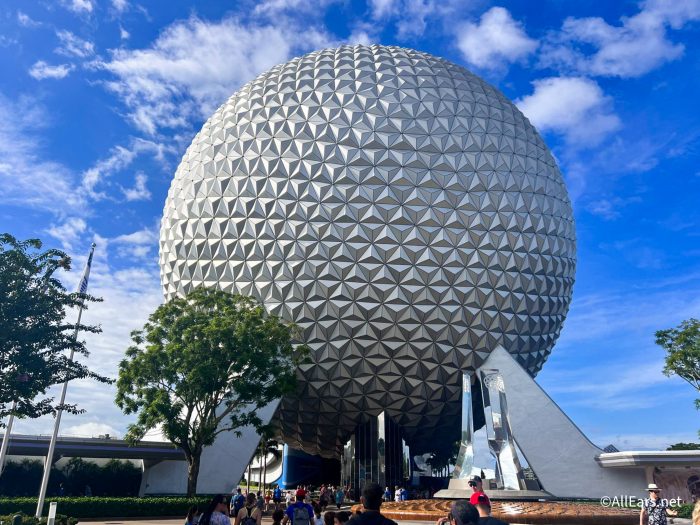 Some new snacks are coming to commemorate the occasion, AND new merchandise will be arriving soon. Speaking of which, HARVEYS just released a sneak peek at its upcoming collection that will celebrate EPCOT's 40th and it's something you've GOT to see.
Figment fans: get ready! The Figment Popcorn Bucket was one thing, but now it's time for something NEW that we think Figment fans will "lose their heads" over — a Figment Head Crossbody Bag!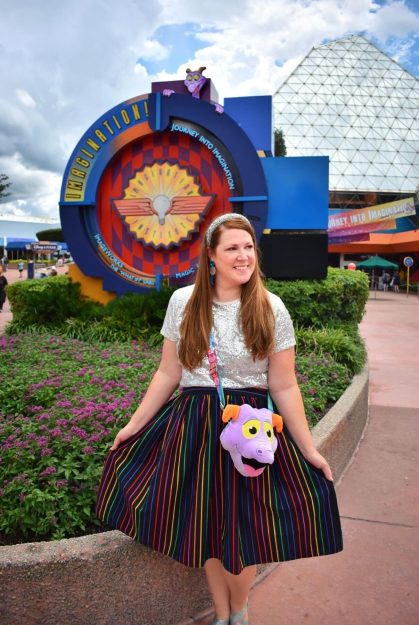 Inside the bag, you'll find a liner with a fun Figment pattern and "Epcot 40."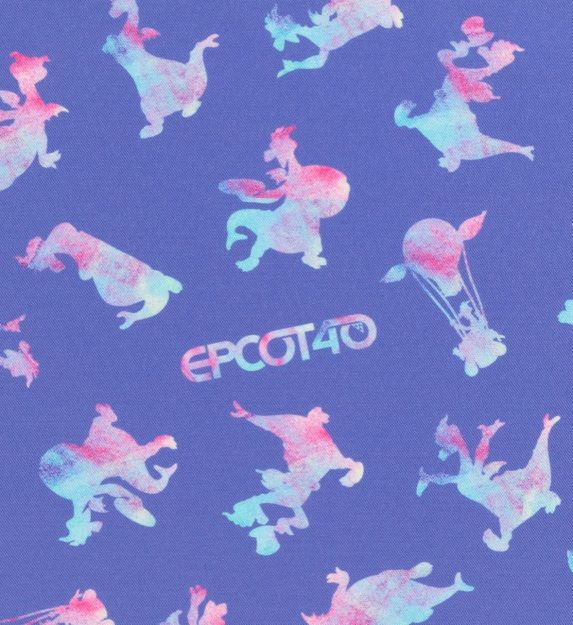 Yes, you can carry a plush version of Figment's HEAD with you everywhere you go. Is it uncanny? A little strange? Slightly upsetting that it is just his head and nothing else? The answer to those questions might be "yes," but we have a feeling that diehard Figment fans will LOVE this.
The colorful strap of the bag features all of the EPCOT Pavilion symbols.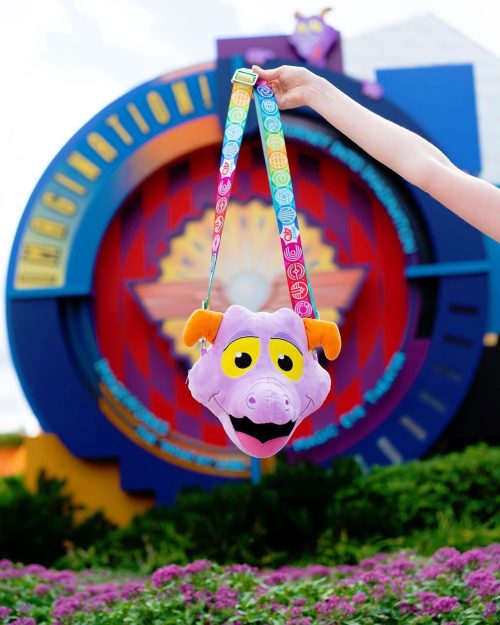 Speaking of which, if you like that pattern with the symbols, HARVEYS is also releasing a bag with JUST that pattern on it. Here's a first look at the EPCOT 40th Anniversary Tote.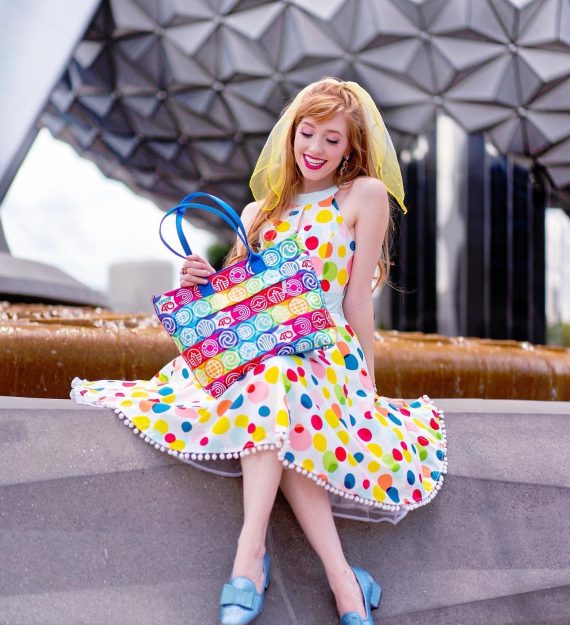 The bag has the EPCOT Pavilion symbols on it with pretty blue straps! Inside the tote is the same Figment pattern you'll find inside the Figment bag.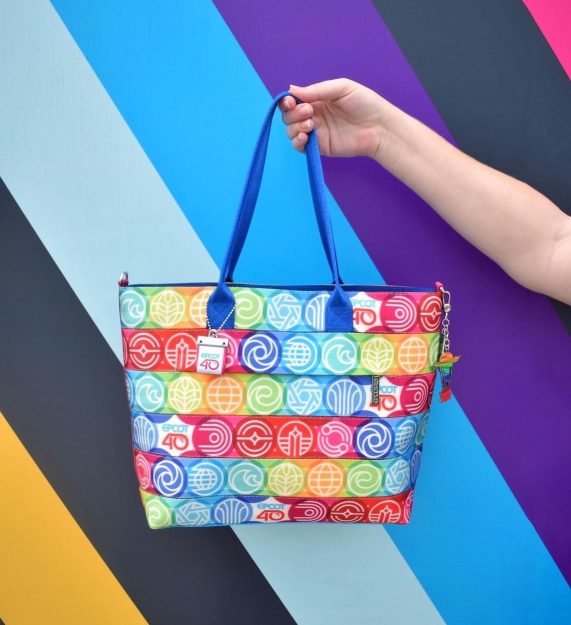 The bag also has an EPCOT 40th Anniversary Charm attached.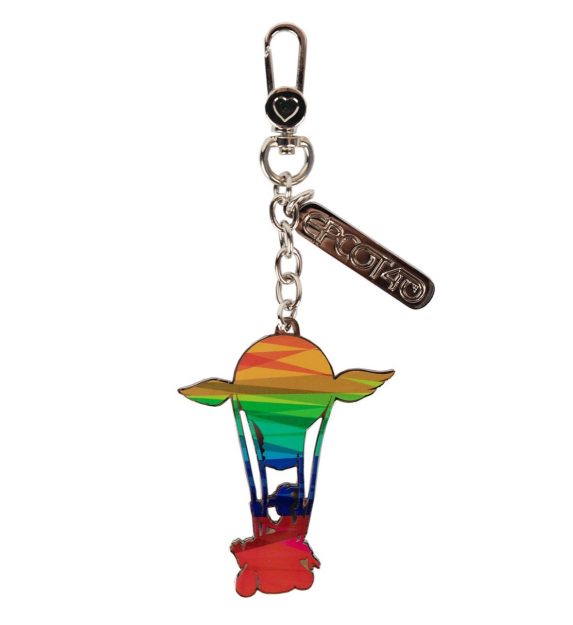 This collection was supposed to release soon, but due to Hurricane Ian, it has been delayed. However, we'll keep an eye out for an official announcement.  When it does release, you'll find it at the Creations Shop in EPCOT.
Want more Figment news? A Figment MOVIE(!!) is in the works from Seth Rogan (yes, you read that right). Click here to learn more about it.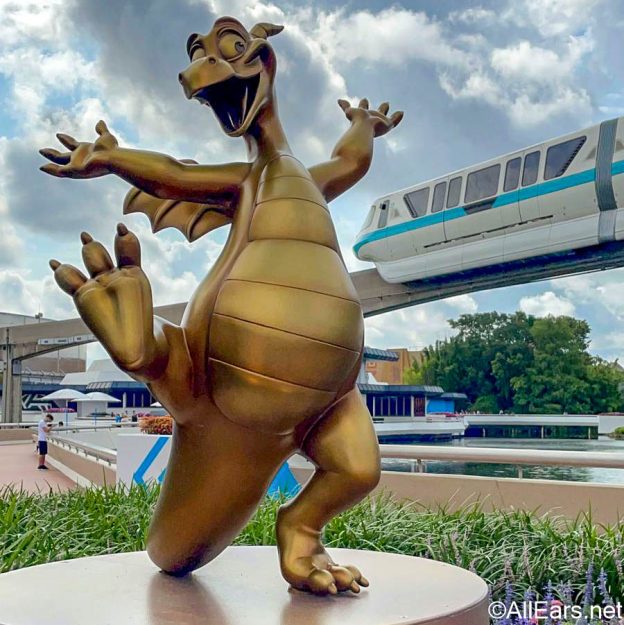 In the meantime, be sure to check out all the Disney World 50th Anniversary merchandise you can get online — there are still plenty of fun souvenirs available!
Will you be grabbing either of these bags? Let us know in the comments!