The COVID-19 global pandemic has impacted Disney World (and vacationers) in a lot of different ways.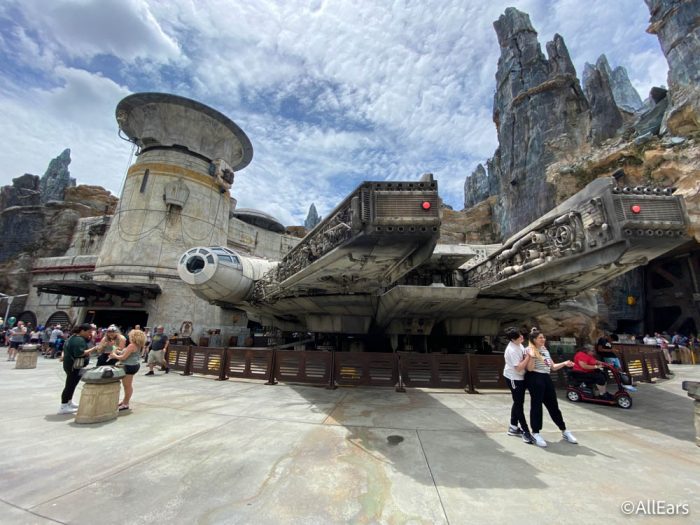 While there are the obvious things that haven't returned to "normal" (like hotels, restaurants, and experiences that remain closed), there are some other unexpected things that will make your Disney vacation look a little different right now. And, if you're planning to visit Star Wars: Galaxy's Edge in Disney's Hollywood Studios, you might find yourself disappointed for an unexpected reason.
You may have noticed that shelves at your local stores look a bit emptier recently as a result of global supply chain shortages and we've been noticing the same thing at Disney World. In fact, one store in Hollywood Studios closed back in November 2021 due to a lack of inventory.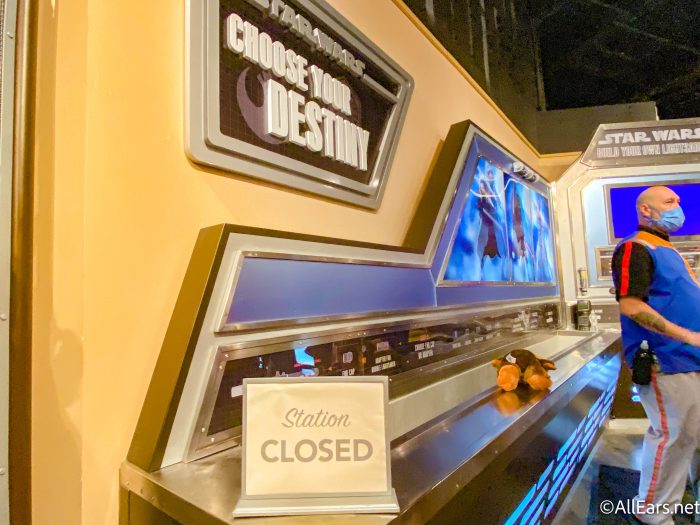 But, it's not just the smaller Disney World stores that have been impacted by these shortages — over in Star Wars: Galaxy's Edge we've been seeing some BIG changes arrive at select stores that you'll want to know about.
Dok-Ondar's Den of Antiquities
One of the first stores to be impacted in Galaxy's Edge was Dok-Ondar's Den of Antiquities. Here you can traditionally find a large collection of lightsabers from different Jedi and Sith in the Star Wars galaxies that make for an epic souvenir to bring home — but, several of the most popular lightsabers have been sold out on and off for the past 6 months or so.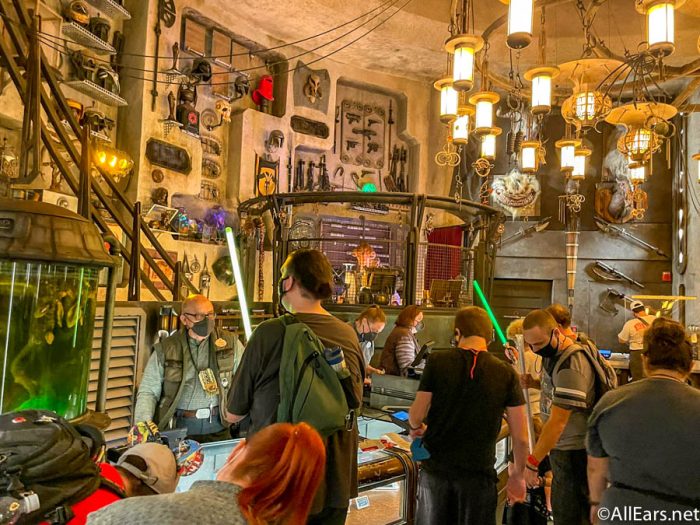 For example, back in September 2021, we noticed that Rey Skywalker's, Darth Vader's and Dart Tyranus's (Count Dooku) lightsabers were restocked and when we checked with a Cast Member they shared that they had been sold out for almost four (!!) months.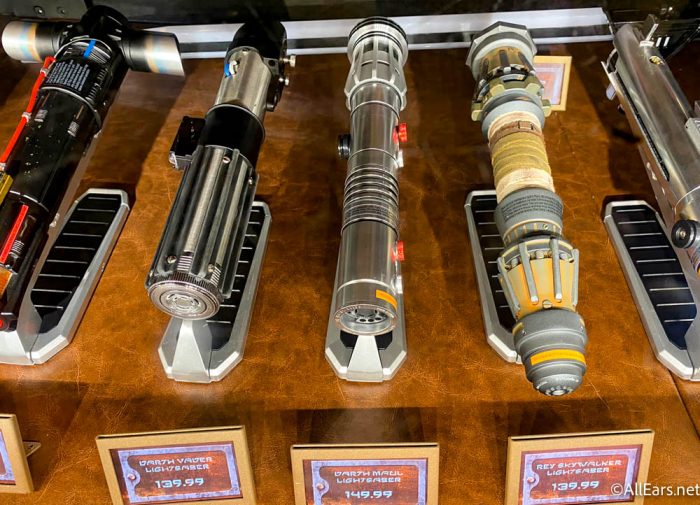 Plus, even the Jedi and Sith Holocrons have been hard to come by for a little while now.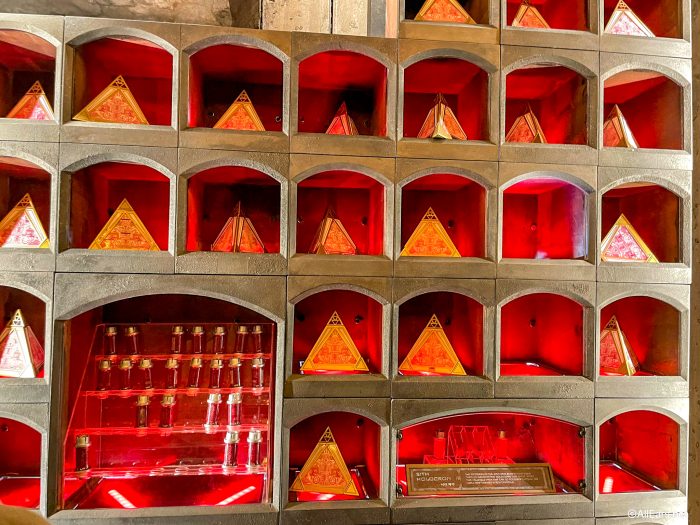 Savi's Workshop
The next shop in Galaxy's Edge to face stock shortages recently is Savi's Workshop. Traditionally, guests who reserve the pricey experience walk away with their very own custom lightsaber and carrying case. However, in early January we started noticing that guests were carrying around their lightsaber in a plastic bag rather than the black fabric case.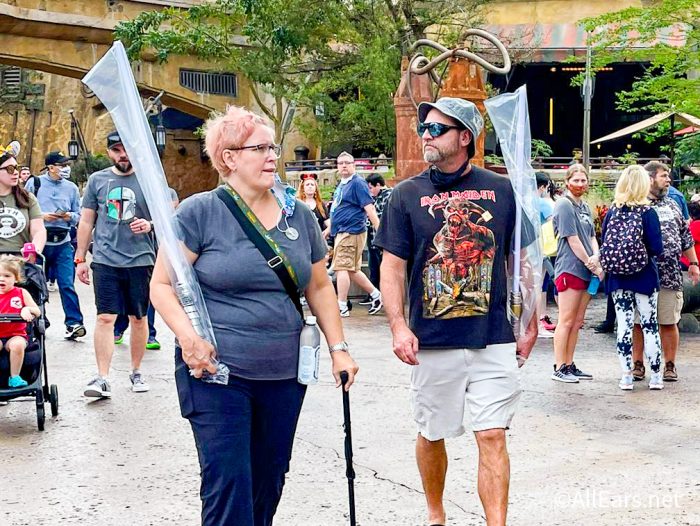 We stopped by Savi's Workshop to do some investigating and a Cast Member shared that the carrying cases are not available because of a supply issue. In the meantime, guests are being given a plastic bag for lightsaber storage or told that they can purchase a separate lightsaber carrying case next door at Dok-Ondar's for $50.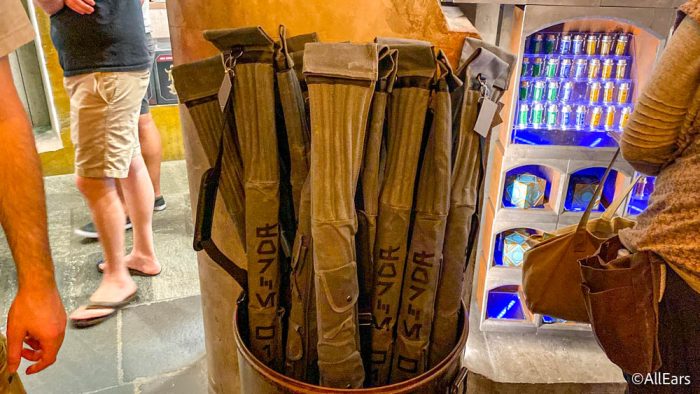 Disney has altered their pricing for the time being, so guests can expect to get a 10% discount off the price of the full experience (which is $219.99) until the carrying cases are back in stock.
Droid Depot
And, the most recent casualty of the supply shortages facing the planet of Batuu in Disney World is Droid Depot. If you're not familiar with the droid building experience, for the price of $99.99, guests can select custom parts to assemble a droid that is then paired with a remote control.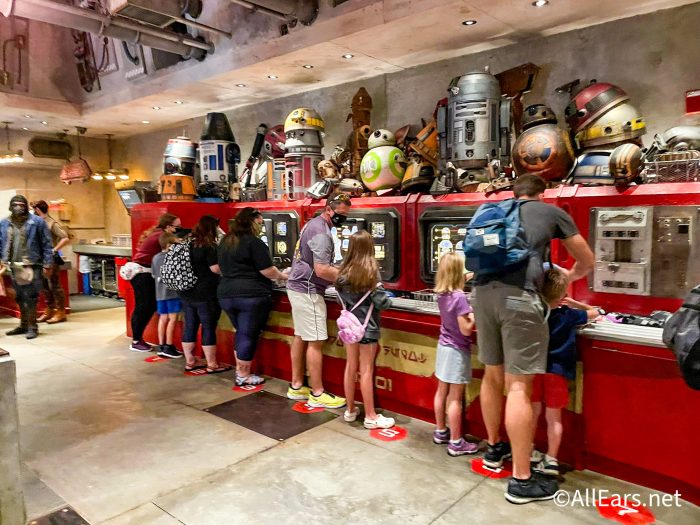 According to Disney's website, the price includes a carrying box and instructions, but once again we're noticing something a bit different — guests are carrying them around in plastic Disney World bags.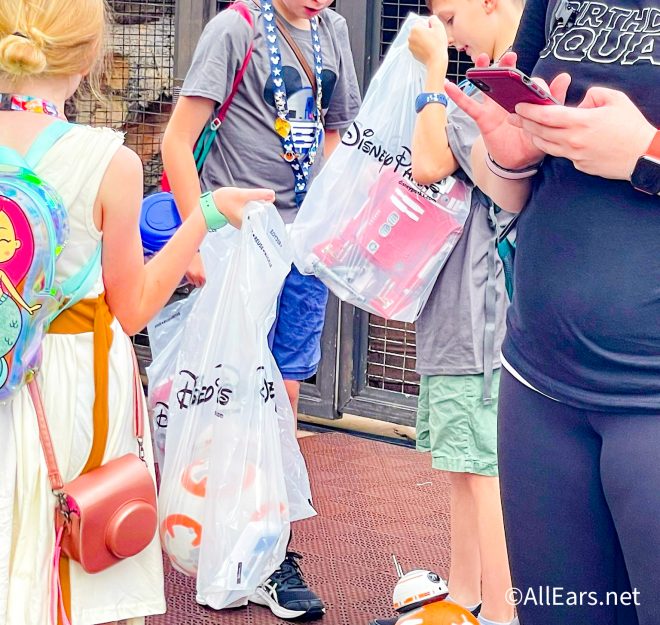 When we spoke with a Cast Member, they explained that they are sold out of boxes temporarily and are instead bagging the droids when guests check out. But, unlike Savi's Workshop, Disney is not offering a discount for the inconvenience.
So far, these are the only three shops that we've seen impacted by supply shortage so you'll want to keep this in mind if you're visiting soon. Of course, we'll continue to keep an eye out for more updates on stock issues in Disney World, so be sure to stay tuned to AllEars for the latest!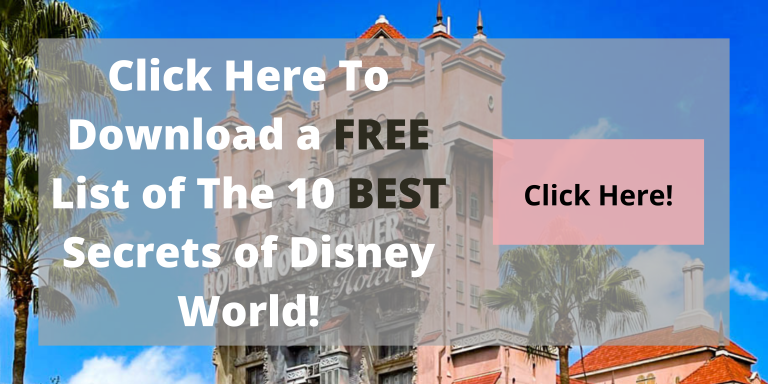 Are you planning on visiting Galaxy's Edge for any of these items soon? Let us know in the comments!