Disney Imagineers create some incredible attractions. Some of the newer rides — like Star Wars Rise of the Resistance, Flight of Passage, and Mickey and Minnie's Runaway Railway — use innovative technology and immersive effects that leave guests impressed!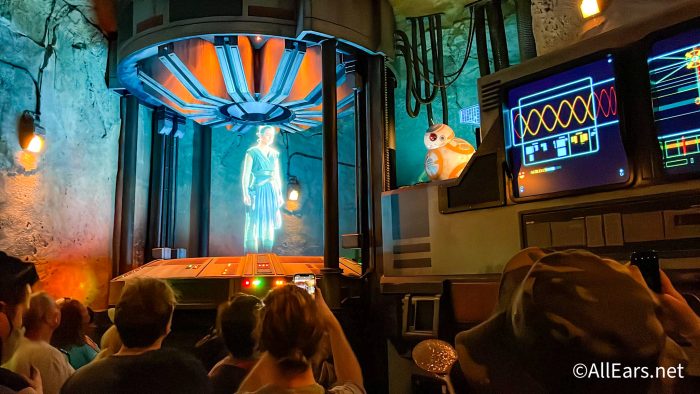 But not all attractions are quite as successful, so let's discuss some of the most controversial attractions from Disney World's history.
1. Haunted Mansion
The Haunted Mansion is a beloved Disney attraction. It's so popular that it's in FOUR Disney parks! While that catchy "Grim Grinning Ghosts" song is a lot of fun, there are some pretty dark elements in the Haunted Mansion that you might not expect.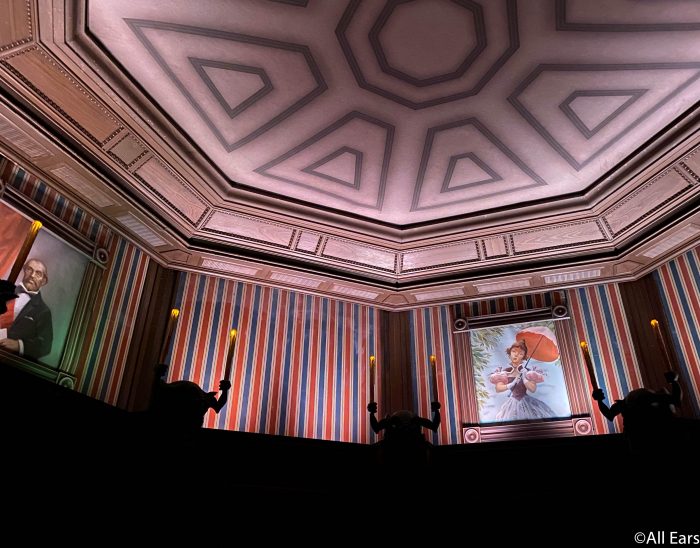 Before guests board their doom buggies, they start out in the stretching room. Even the bravest of souls might get a little uneasy in there! But the creepiest part of the stretching room comes at the very end of the Ghost Host's monologue: if you look up when the lights flash, you'll see a dead body hanging from the ceiling! That's some troubling imagery from a family-friendly theme park.
2. ExtraTERRORestrial Encounter/Stitch's Great Escape 
Ever wanted to feel like you're trapped in a dark, confined space with an alien running amuck?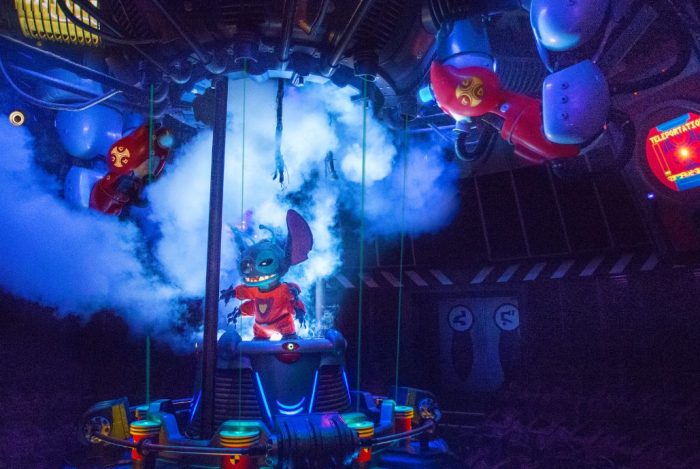 This attraction started out as ExtraTERRORestrial Encounter but was changed to Stitch's Great Escape in 2004. The attraction was permanently closed in 2020. Both versions of the attraction were described as dark, scary, and chaotic; it was not exactly a magical experience for a child (or adult!) in Disney World.
3. Journey into Imagination with Figment 
Some people adore Figment, some people appreciate the attraction for nostalgic reasons, and some people just hate it!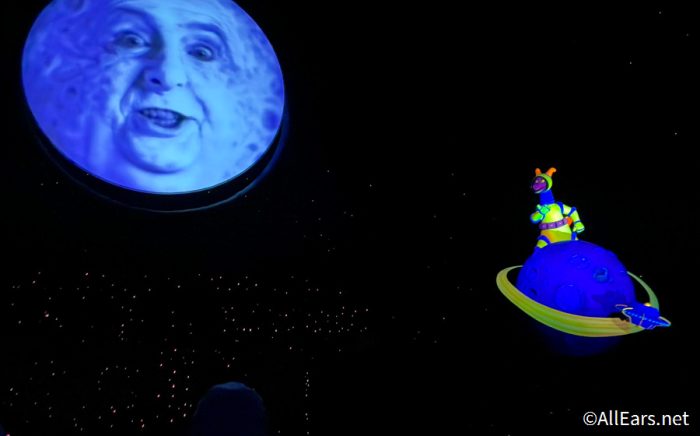 There's one scene in Journey into Imagination with Figment that is almost universally dreaded: the skunk scene. If you hate the smell of skunk (even the skunk-esque smell you experience in the attraction), you might want to stay away from this attraction.
4. It's Tough to be a Bug
It's Tough to be a Bug has been described as dark, scary, and loud. Oh — and it feels like there are bugs crawling around on your seat.
This attraction is cute and pretty harmless, but you're in for more unpleasant smells during the show, so be warned!
5. Snow White's Scary Adventures
Before there was Princess Fairytale Hall in Disney World, there was an attraction called Snow White's Scary Adventures. The ride took guests through the story of Snow White and the Seven Dwarfs, but that Evil Queen was downright terrifying — especially for little ones!
You would think that a Disney princess attraction would be geared towards kids, but this ride was just too scary for many children! In May 2012, the attraction closed for good.
6. Country Bear Jamboree
Country Bear Jamboree was an opening day attraction in the Magic Kingdom, which means some of the jokes and humor may be seen as outdated.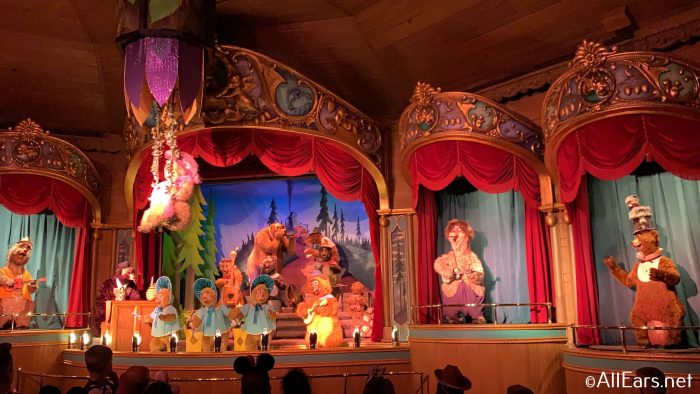 In this musical show, the Country Bears put on a show with some interesting performances. A few of the musical numbers feature some inappropriate lyrics, and one bear even sounds a little drunk! Just listen to these titles, and you'll see what we mean: "Blood on the Saddle," "All The Boys Who Turn Me On Turn Me Down," and "Tears Will Be the Chaser For Your Wine."
7. Splash Mountain
Splash Mountain is located in Frontierland in the Magic Kingdom. While many people enjoy this fun log flume-style attraction, the ride was based on an insensitive Disney film called Song of the South.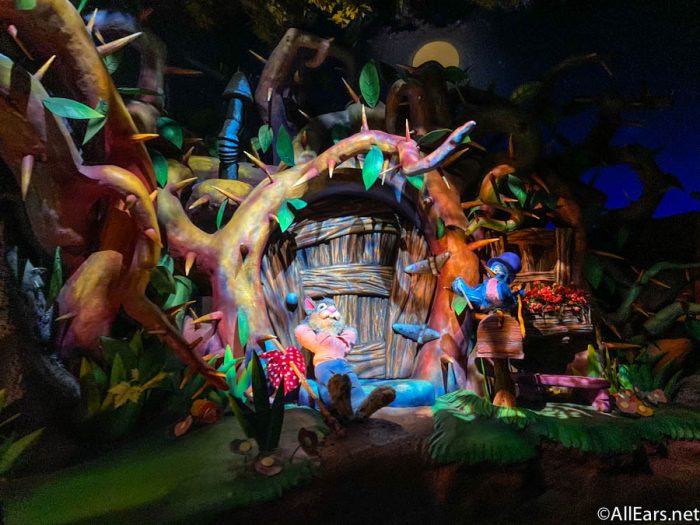 Because of the attraction's connection to Song of the South, Disney announced that they will be re-theming Splash Mountain to feature characters from The Princess and the Frog movie.
8. The Enchanted Tiki Room (Under New Management)
Speaking of re-themes, we have to mention one of the most unpopular reimaginings Disney ever created! In 1998, the classic Enchanted Tiki room attraction was re-themed to include Iago and Zazu. The change lasted until 2011 when the show returned to the original version after a small fire.  
This is one of MANY examples that contributed to the debate on whether or not IP belongs in classic attractions. Some people think that Disney attractions should not include new characters but rather keep the original theming.
9. Kilimanjaro Safaris
Did you know that Kilimanjaro Safaris started out with a tragic (and gory) ending? Imagineers wanted to highlight the dangers of poaching, so the original version of the attraction included a storyline where guests had to help find elephant poachers.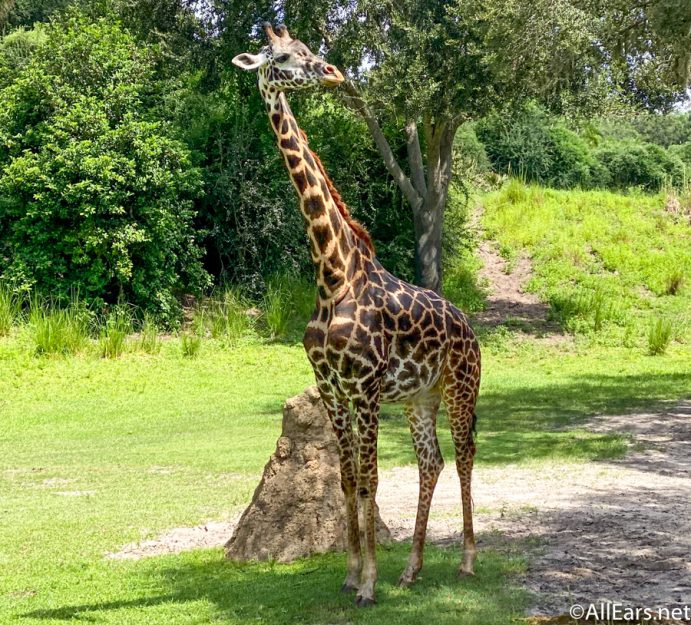 At one point during the attraction, guests drove by a murdered elephant that was attacked by poachers. The dead body scene was removed following Cast Member previews, though, so most guests never had to experience that tragic storyline!
As you can see, Disney has made some questionable decisions over time! Who knows, maybe one day we'll look back at KiteTails and think the same thing! In the meantime, be sure to stay tuned for more Disney facts, news, and more!
What are your thoughts on some of these attractions? Let us know in the comments!
Join the AllEars.net Newsletter to stay on top of ALL the breaking Disney News! You'll also get access to AllEars tips, reviews, trivia, and MORE! Click here to Subscribe!