The pandemic has changed a LOT of things in Disney World, like transportation, character meet and greets, and even merchandise.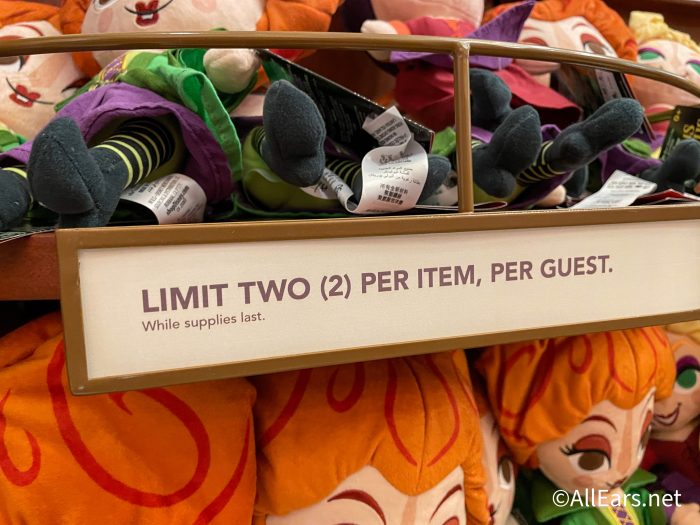 One of those things that changed is definitely how we eat in Disney World. What's different about dining now in Disney World? We're getting into it.
Eating Outdoors
Since Disney World reopened after its initial closure for the global pandemic, eating outdoors has become more popular for some guests.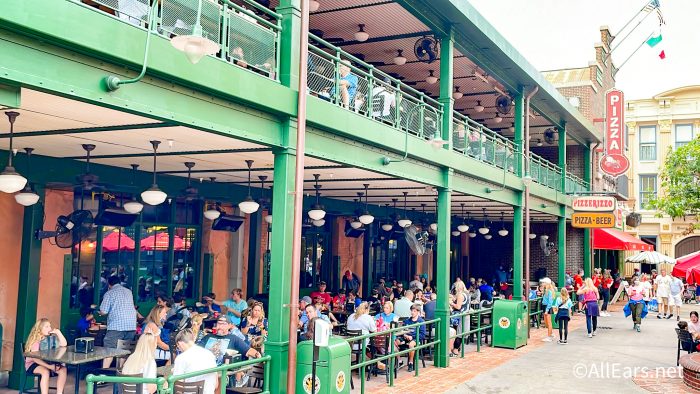 Outdoor spaces can sometimes offer more social distancing and always have better ventilation, so many people feel safer eating outdoors compared to indoors right now.
That means outdoor seating can be pretty popular! It can actually be hard to find a seat at a Quick Service location. And, of course, not everyone is dining outdoors, but it's become significantly more popular (and, for some, necessary) since the World's reopening.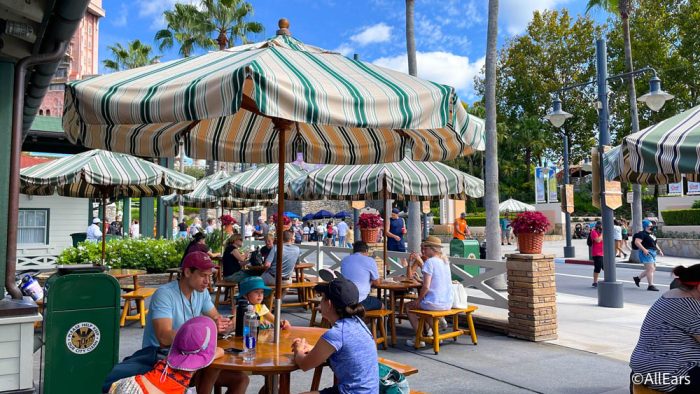 Table Service To Go
In September of 2020, Disney introduced Table Service To Go on the My Disney Experience app. This feature essentially works just like the current Mobile Ordering system, just with Table Service restaurants!

Instead of sitting down for a meal at a Table Service restaurant, you can use Table Service to Go to place your order, pick it up when it's ready, and then take it somewhere else to eat. But this feature is only available at the Disney World hotels.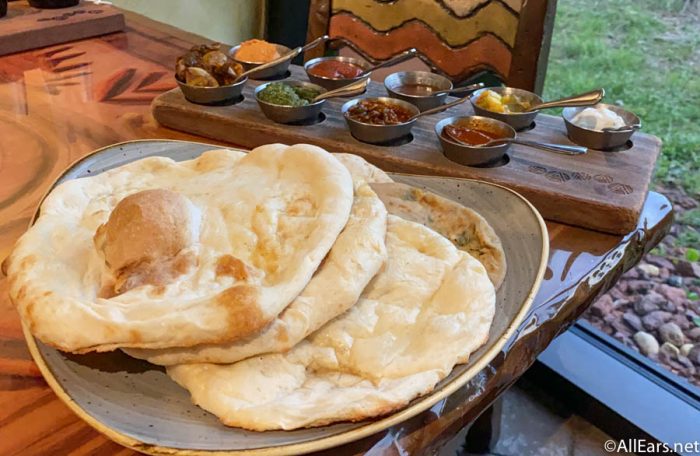 The process is very similar to how it works when your Mobile Order from a quick service spot. You pick the restaurant, choose an arrival window, then build your order. You pay in the app, and once it is time for you to pick up your order, you can go grab it and you're good to go!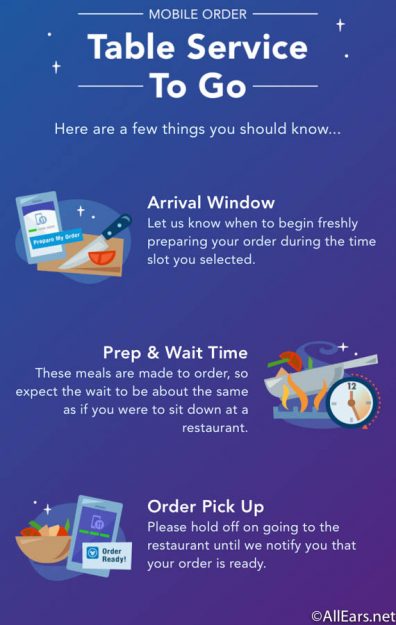 We've seen this feature available at places like Sanaa at Disney's Animal Kingdom Lodge, Steakhouse 71 at Disney's Contemporary Resort, and Trattoria al Forno at Disney's BoardWalk Inn. That's right, you can order a steak, and then bring it to your hotel room to feast!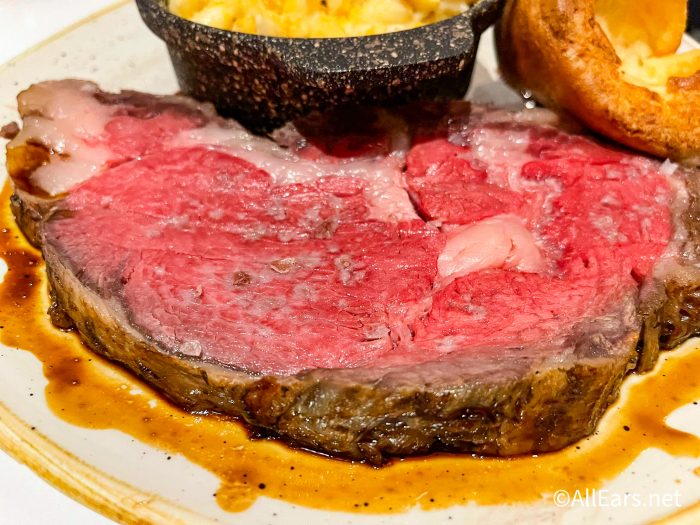 Many people are utilizing this service rather than going to sit inside and eat at a restaurant for a prolonged period of time.
Mobile Walk-Up Waitlist & Dine Check-In
Mobile Walk-Up Waitlist was added to the My Disney Experience app in summer of 2020 as a way for you to check the current availability at Table Service restaurants and put your name on the list.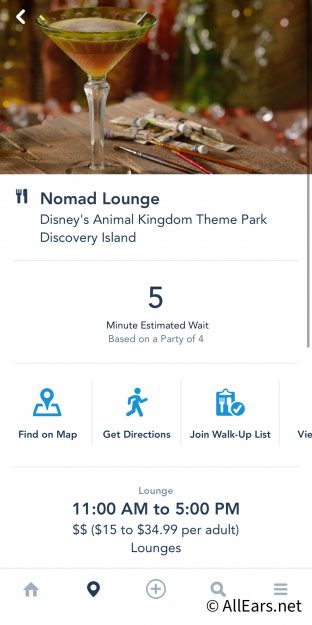 Now, you can do this through the new Disney Genie system! Genie will show you all of the restaurants for the park you're in and their availability, including the option to join the Mobile Waitlist if applicable. This is super convenient and can save you from a lot of stress when you're hangry!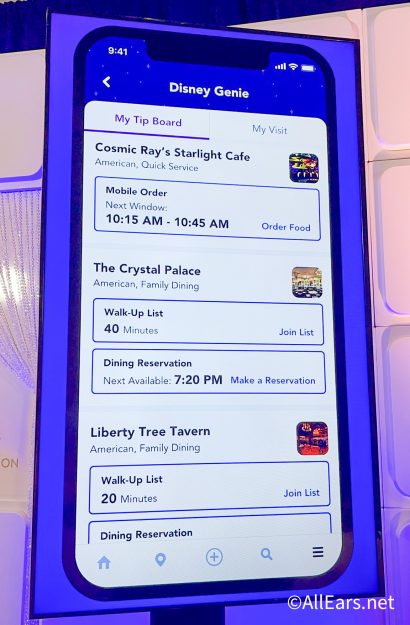 Mobile Check-In was also introduced in summer of 2020. This is a way for you to bypass having to check-in with the host(ess) for your Advanced Dining Reservation.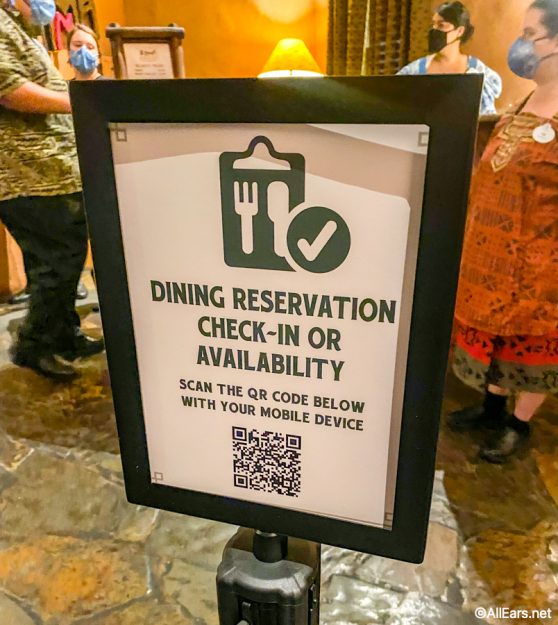 My Disney Experience should send you a notification when it's time for your dining reservation and prompt you to check-in using your phone. If not, you can scan the QR code found in the lobby of the restaurant, and it will lead you to check-in on your phone.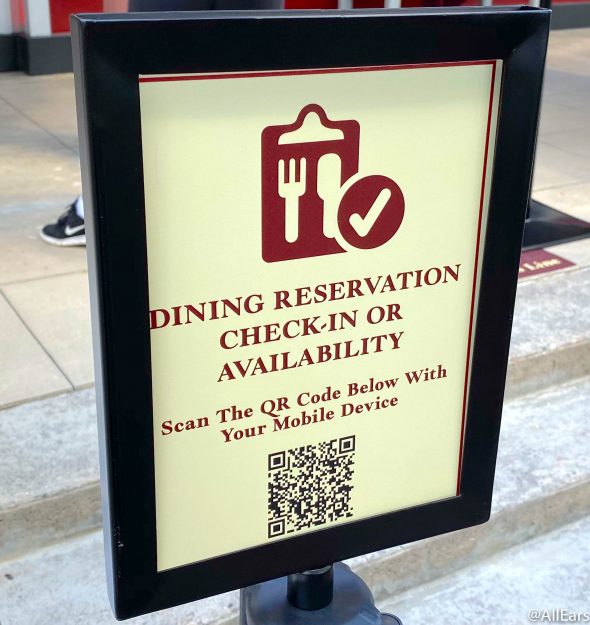 When it's time for your party to be seated, you'll get another notification to go to a specific location for seating. This system can help increase contactless interactions at the restaurants and possibly reduce the amount of people who can gather in the check-in area of a restaurant lobby.
Menu Changes
We have definitely seen a lot of menu changes since Disney World reopened in July of 2020. For one, some menus have just gone away entirely because the restaurants still are not open.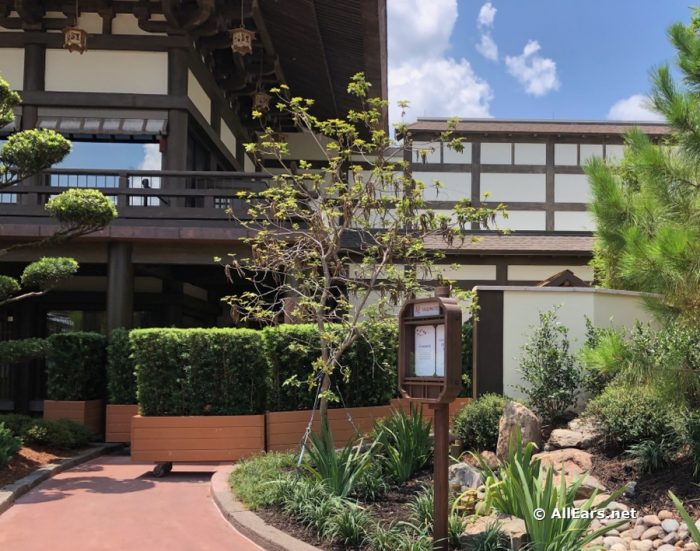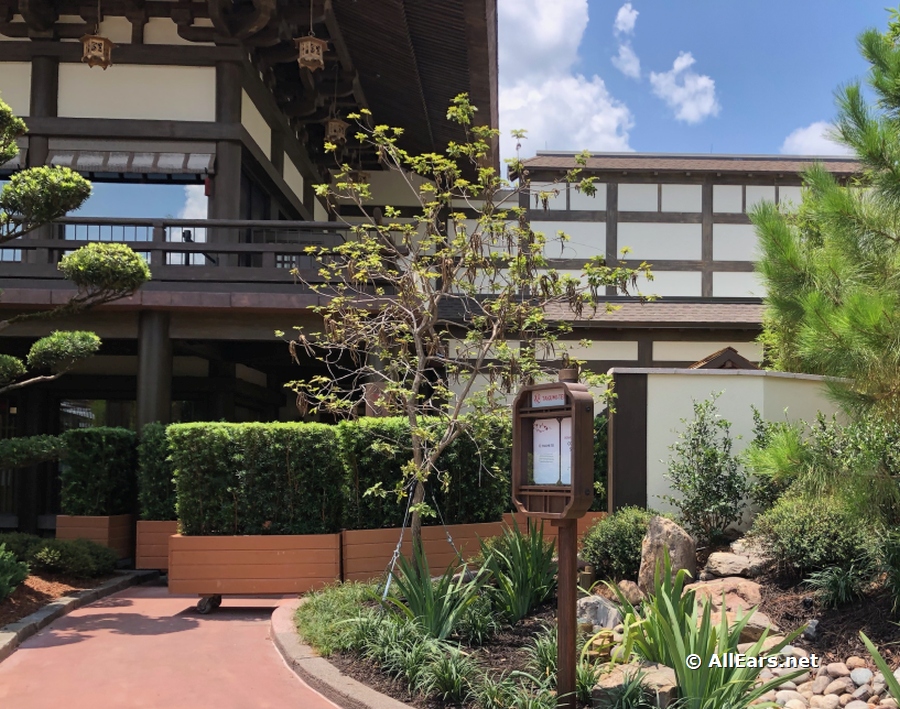 Another big change is the increase in prix fixe meals we've seen around Disney World. For example, lunch at Be Our Guest used to be a Quick Service meal, but it is now the same prix fixe meal offered at dinner, meaning you pay one price ($62 for adults, $37 for kids) and can choose your own appetizer and entree from a small list of offerings, and everyone gets the same dessert.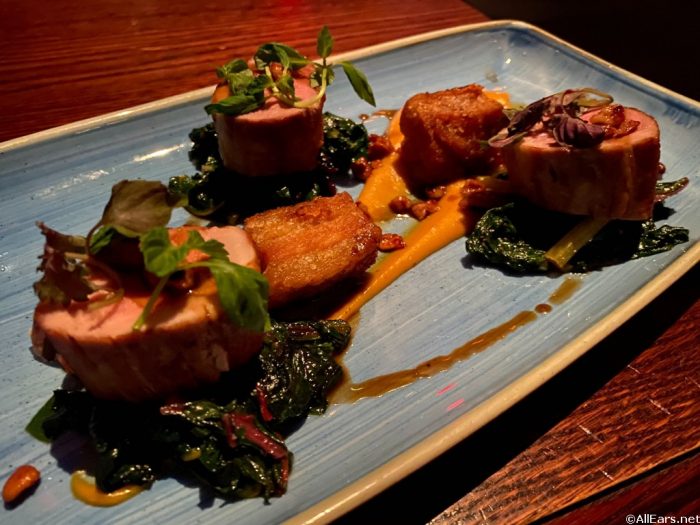 We've also seen prix fixe menus introduced at new restaurants like Space 220 and La Creperie de Paris (although La Creperie also offers a Quick Service option as well).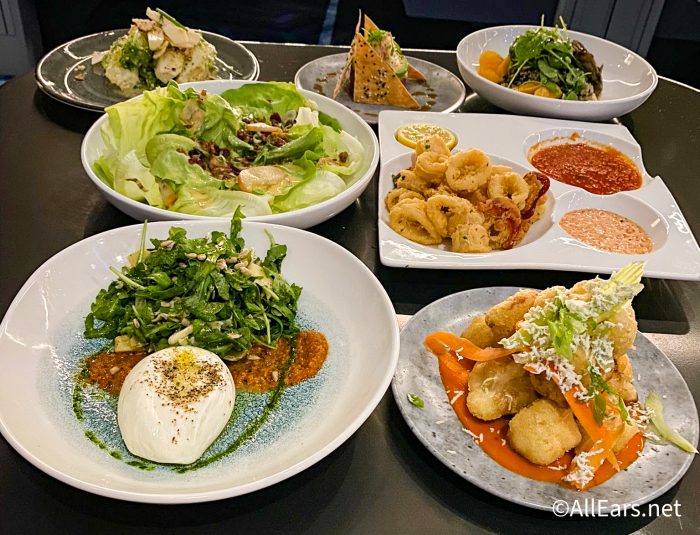 Another change that has impacted almost every single restaurant at Disney World are all of the limited menus. Most dining spots have reduced the amount of items they offer right now.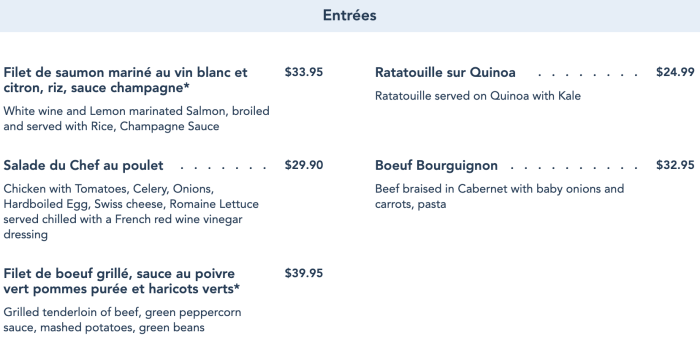 Check out menus before you go to Disney World so you're not surprised by one of your favorite items being gone! Hopefully the menus go back to normal eventually.
Character Meals
Character meals changed tremendously when Disney first reopened. And, they changed by basically disappearing! There were no character meals for a while besides breakfast at Topolino's Terrace. But, you could only see characters from a distance during this dining experience!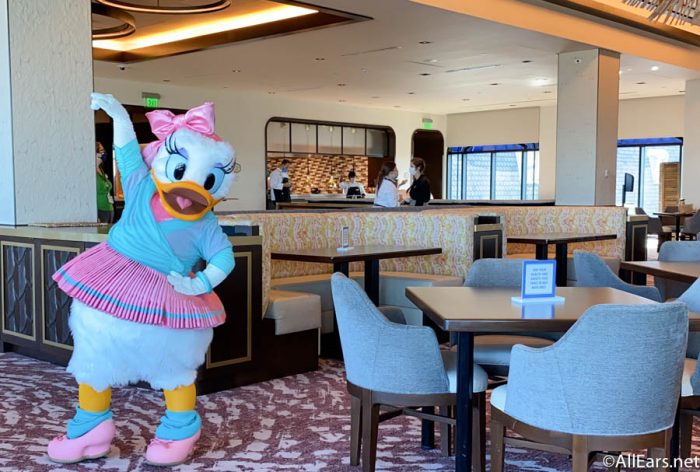 Eventually, more character meals did return, like at Tusker House and Hollywood and Vine. You still had to stay seated and could only take pictures with characters from a distance.
But this recently changed! Now you are allowed to get up from your table and take a socially distanced photo with the characters.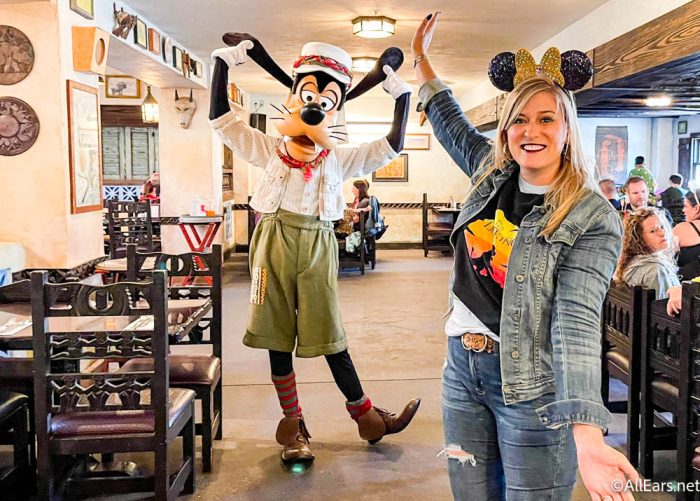 But be aware that some character meals still are not available or back to normal, like Cinderella's Royal Table.
Buffets
As expected, buffets did not return when Disney World reopened for safety reasons. Instead, the restaurants were either closed or some converted to a family-style meal.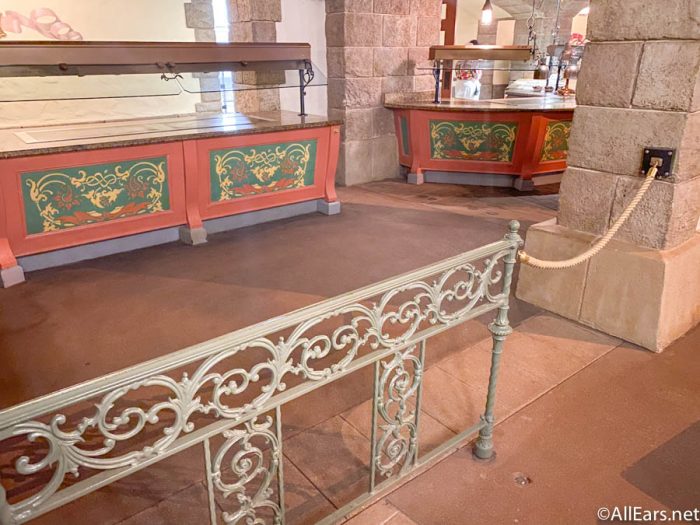 Even when places that had buffets finally reopened they went to all you care to enjoy family-style dining instead, like at Trail's End and Chef Mickey's.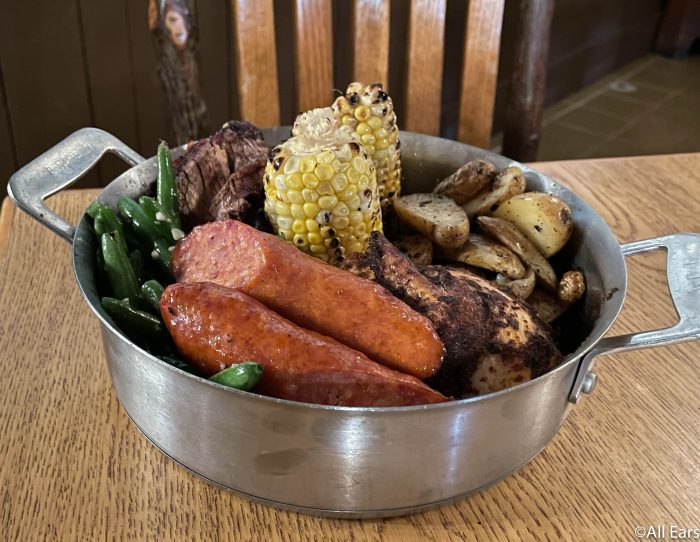 But buffets did recently return to some places! Crystal Palace switched back to a buffet and Boma at Animal Kingdom Lodge reopened as a buffet.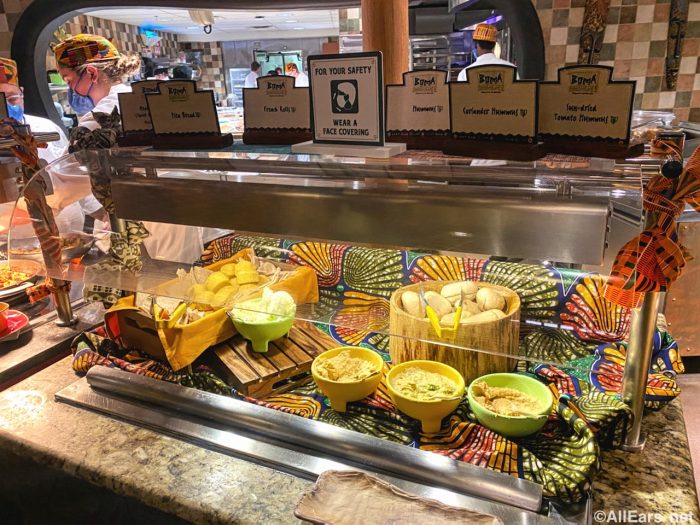 However, other places have still remained family-style, so make sure you check before making a dining reservation!
No Snacking in Line
This one is pretty simple, but important! You can no longer enjoy a snack while you wait in line for a ride at Disney World.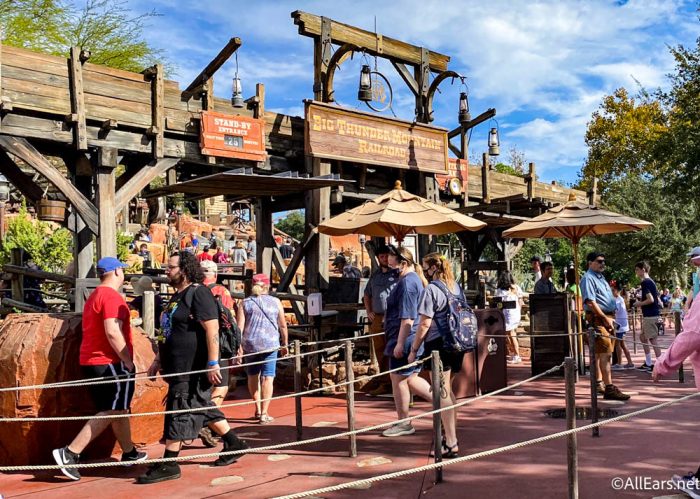 This started when Disney reopened, and was very strict, but now it seems it only applies to indoor queues or when the queue you're in moves indoors.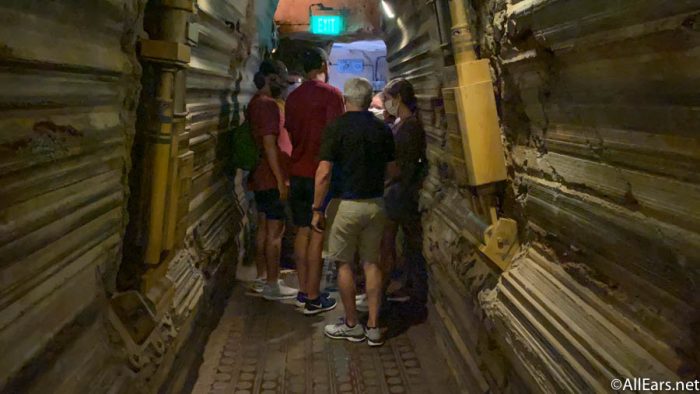 So, do NOT buy a Mickey Premium Bar right before getting in line for Space Mountain, you will have to throw it away!
Ice Cream in a Cup
This is sort of a weird one, but you can only get ice cream in a cup now instead of a cone.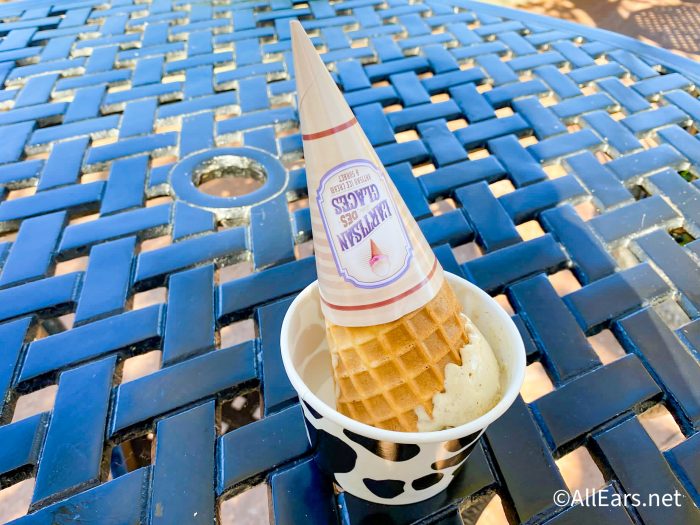 But, you can still get the cone, it will just be on top of the ice cream in the cup, which makes it look kind of funny!
No Eating Without Your Phone
It's very hard to do Disney World without a phone these days, and that includes with dining — your phone is now part of your meal experience! You need it to scan the QR codes to access menus in a lot of restaurants.
It's also important to have to mobile order food, check mobile waitlists, and check-in on your mobile device.
So, make sure you have your device and it stays charged throughout the day!
Those are all of the ways dining has changed at Disney World since the global pandemic began. Stay tuned to All Ears for more Disney dining news and updates.
Which change do you want to stick around in Disney World? Let us know in the comments!
Join the AllEars.net Newsletter to stay on top of ALL the breaking Disney News! You'll also get access to AllEars tips, reviews, trivia, and MORE! Click here to Subscribe!