There are a whole bunch of restaurants around Walt Disney World, so it can be tough to know which ones guests really enjoy and which they wouldn't recommend.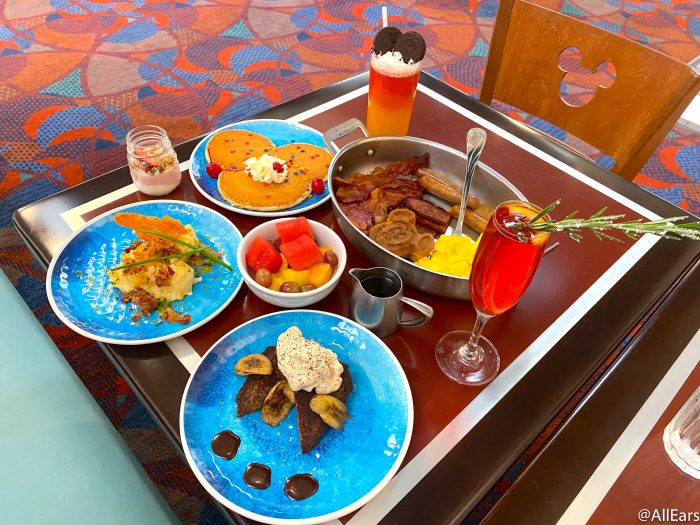 But that's where our AllEarsReader Reviews can come to the rescue! Lots of our fantastic readers have left reviews of the restaurants of Disney World, sharing their thoughts on the best dishes, their experiences, and what they loved (and hated).
Today we're taking a look at those AllEars Reader Reviews to see which Disney World Resort hotel restaurants rank among the best and which ones our readers think are the worst!
If you're looking for all of our AllEars Reviews, you can visit our reviews page which features reviews of theme park rides, hotels, restaurants, and more all around Disney World, Disneyland, and even other spots.
Got some opinions of your own? Post a few reviews of your own — we'd love to hear from you!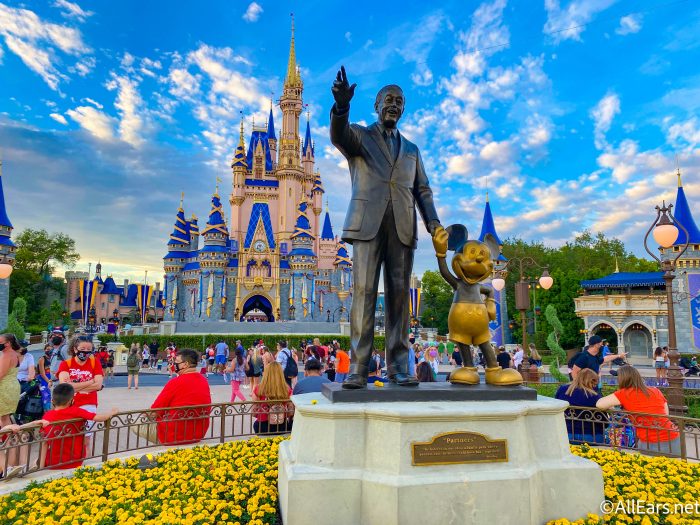 For purposes of today's reviews, we looked at the AllEars reviews for the restaurants at all of the Disney World Resort hotels and their surrounding areas.
We also established a rule that each restaurant had to have more than five reviews to get on this list (either for the best or the worst). Some restaurants may have had higher or lower overall ratings than the ones listed here, but because they had fewer than five reviews at the time we looked at them, we've kept them off the list for now. But you can look at each restaurant and see for yourself what the AllEars readers have to say!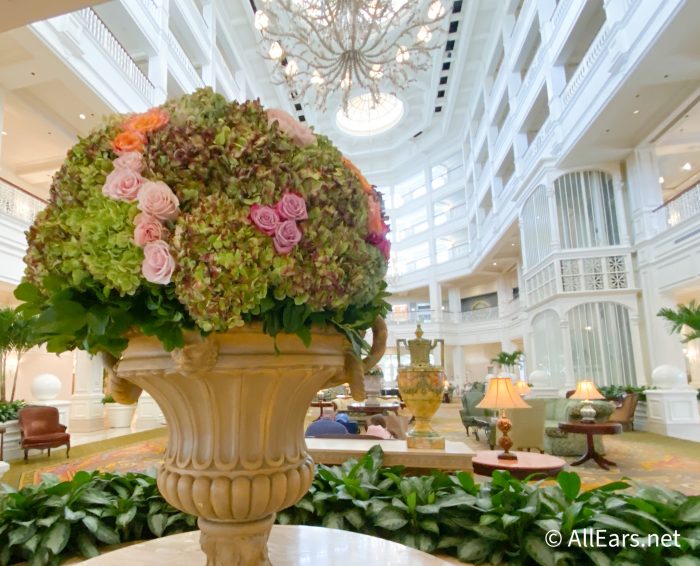 Alright, let's dive in!
The BEST Disney World Resort Hotel Restaurants
Victoria & Alberts — Disney's Grand Floridian Resort & Spa
Perhaps it's no surprise that Victoria & Albert's ranks at the very top of the best Disney World hotel restaurants. Overall, the restaurant had 16 AllEars reviews and a rating of 9.69/10. It comes recommended by 88% of the reviewers.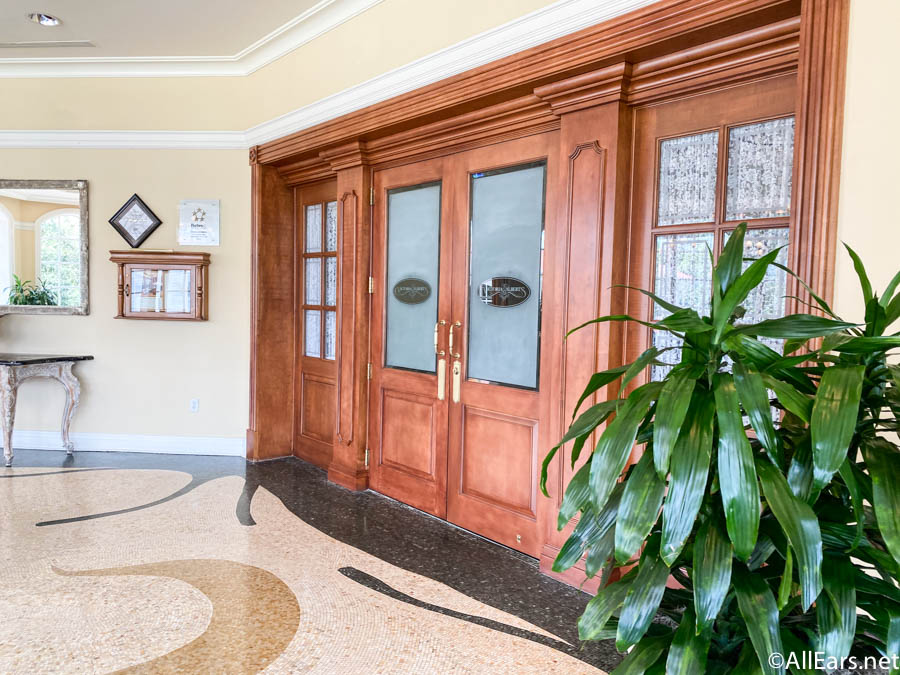 Victoria & Albert's is known as THE premier dining experience in all of Disney World. It is an incredibly elegant restaurant (there's a dress code you'll want to watch out for here) which has won the AAA-Five Diamond Award since 2000. You can opt for one of several dining experiences — including the pricey but elaborate Chef's Table Experience. The restaurant serves unique ingredients from around the world and specialty items like Spanish Octopus with Iberico ham and sherry vinaigrette.
A meal here consists of seven or more courses, so get ready to sample quite a few different things. Between the caviar, elegance, and wine pairings, you'll forget you're even remotely close to a theme park. This is truly a luxury experience.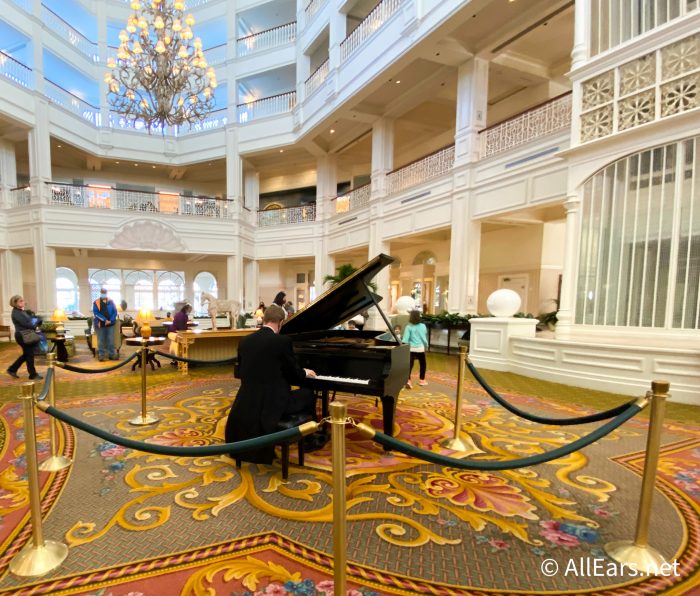 The AllEars reviewers noted that while the cost can be a challenge, the food and service are outstanding. One noted that it was the "best date night ever for foodies", and another said that the "food was as exquisite as it was innovative." Several shared how it is something you should totally do at least once in your life, and we tend to agree. While it is VERY expensive (and something you'll likely need to specifically save up for), it is one of those once-in-a-lifetime Disney bucket list experiences!
Olivia's Cafe Breakfast — Disney's Old Key West Resort
Next on the list is Olivia's Cafe, specifically their breakfast offerings. Olivia's breakfast has an overall score of 9.48/10 with 21 reviews, and it comes recommended by 100% of the reviewers.
Several reviewers specifically mentioned how good the Banana Bread French Toast is! Others said everything they've had has been delicious. Another shared that breakfast at Olivia's is a must-do for them at least once during their Old Key West stays because of the atmosphere, food, and service. And a few noted that the items are also reasonably priced.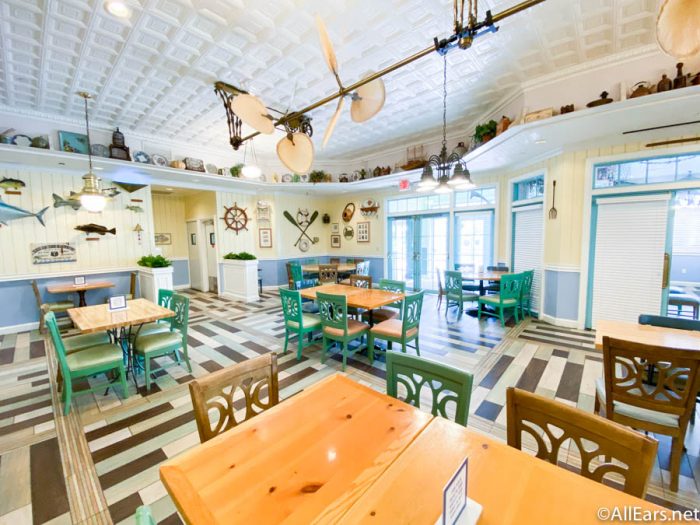 Several reviewers even called this restaurant a "hidden gem", and one said "if you haven't tried Olivia's, please do. You won't be disappointed." That's some high praise!
Olivia's Cafe is often overlooked as it is all the way over at Old Key West, but it does have some fantastic offerings that our AllEars reviewers really seemed to love, so if it's something you've never tried before, you might want to check it out during your next trip!
Kona Cafe Breakfast — Disney's Polynesian Village Resort
And we end our best list with Kona Cafe at the Polynesian, specifically for breakfast (again)! Looks like our AllEars reviewers really enjoy breakfast! For breakfast, Kona has a 9.20/10 rating with 46 reviews and is recommended by 96% of reviewers.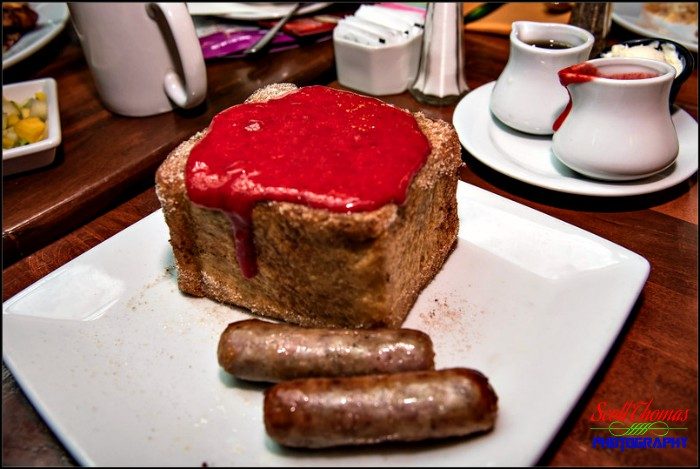 No surprise here, but several of the reviews mentioned this spot's famous Tonga Toast and the special compote it's served with here (just remember you can grab Tonga Toast over at Capt. Cook's as well but it won't have the strawberry compote). Another said it is a "MUST do" every time they come to Disney World. Other reviewers mentioned the Macadamia Nut pancakes which are another fan-favorite. And several said how good the coffee is here. Kona does have some special coffee offerings, like a Hawaiian Kona Maragogype Press Pot.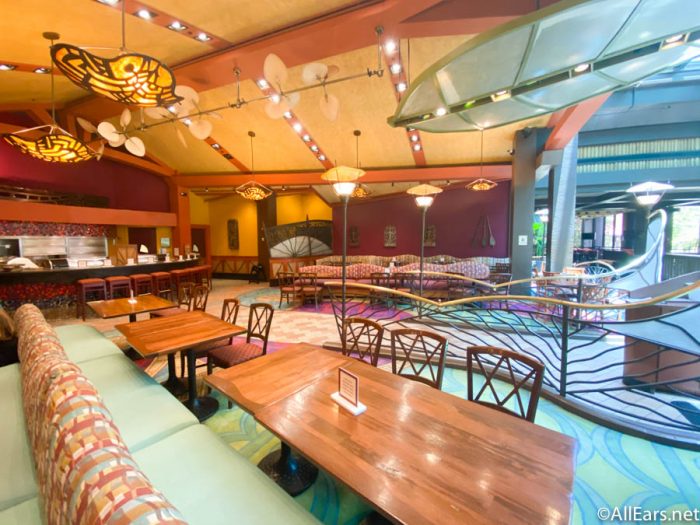 If you're looking for a few of those specialty breakfast items, Kona might be a spot you should check out during your next trip!
Overall, the best Disney World hotel restaurants (except for Victoria & Albert's)  were all specifically for breakfast meals, which is an interesting thing to note. During your trip, breakfast might be the last thing you're planning to make time for, particularly if you're trying to rope drop the parks and get in super early.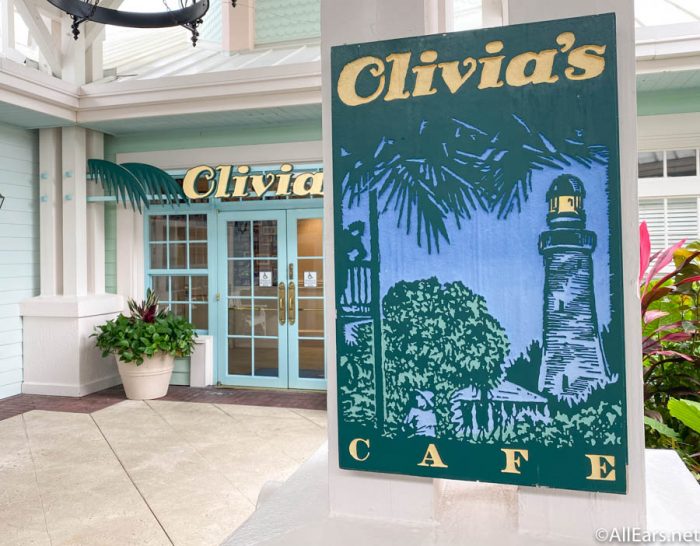 But considering the fact that these spots have some of the highest reviews out of all of the Disney World hotel restaurants, it might be worth it to carve out some time during your next trip for a spectacular breakfast meal!
Honorable Mention
We do have to throw in an honorable mention here for Topolino's Terrace — Flavors of the Riviera at Disney's Riviera Resort.  Its character breakfast has has an overall 10/10 rating and is 100% recommended. Its dinner only had a handful reviews, but has an overall rating of 9/10 and is recommended by 100% of the reviewers.
Averaged together, that would give this spot a 9.5 rating which is extremely high. So while neither meal had enough reviews to make it on our list — the restaurant's high praise from reviewers is worth noting!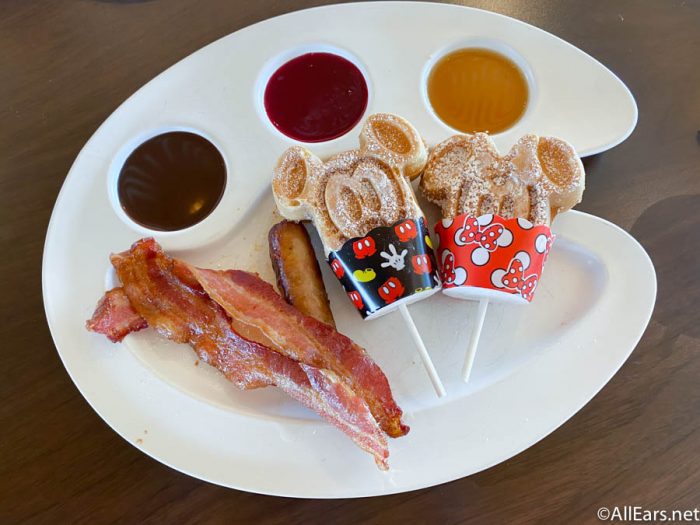 Topolino's can be pricey, but many consider the quality and selection to be fantastic. And it's in a beautiful spot with a gorgeous view of Disney World!
The WORST Disney World Hotel Restaurants
Alright, so we've gone over the best hotel restaurants — what about the worst?
End Zone Food Court — Disney's All-Star Sports Resort
With an overall rating that is low in comparison to other hotel restaurants, the End Zone Food Court at Disney's All-Star Sports Resort is among one of the lowest rated hotel restaurants according to our readers. The food court has a rating of 6.17/10 with 12 reviews and is recommended by 75% of the reviewers.
One reviewer noted that there was not a good variety when it came to the food choices and that the prices were also too high for what you get. Others said the food was decent but nothing special. A few reviewers also commented on the long lines that can sometimes develop there to get your food.
But there were a number of positive reviews as well with guests noting that they really liked specific items, particularly for dinner. So it seems like there are some hits and some misses over at the End Zone Food Court.
ESPN Club — Disney's BoardWalk
The ESPN Club (currently closed) is located along Disney's Boardwalk, near Disney's BoardWalk Inn, and is another one on our list with some of the lowest AllEars ratings. Overall, this spot has 16 reviews and a rating of 6.38/10, and it is recommended by 69% of the reviewers.
One review notes that the prices were extremely high considering the food that you get and the portion sizes. Others specifically talked about how it was incredibly crowded and loud at times and how the wait times could be long. There were some positive reviews as well, though, talking about how it has some good food and had lots of TVs, but overall it seems the price, noise, and crowds made some people feel this spot wasn't the best.
Hurricane Hanna's Waterside Bar & Grill — Disney's Beach Club Resort
And finally we end our worst of the Disney World hotel restaurants list with Hurricane Hanna's Waterside Bar and Grill. With seven reviews, this spot has an overall rating of 6.57/10 and is recommended by 86% of the reviewers.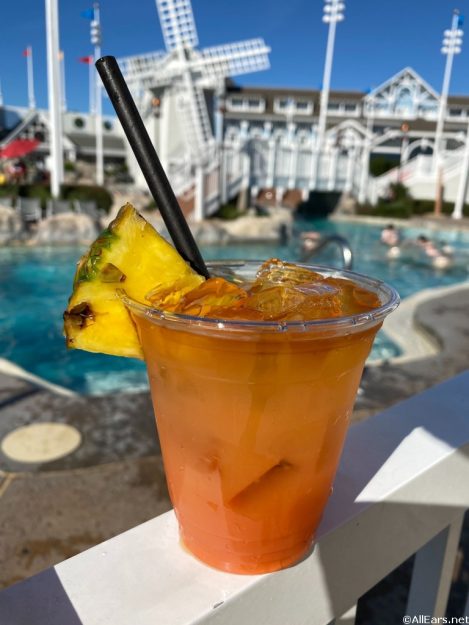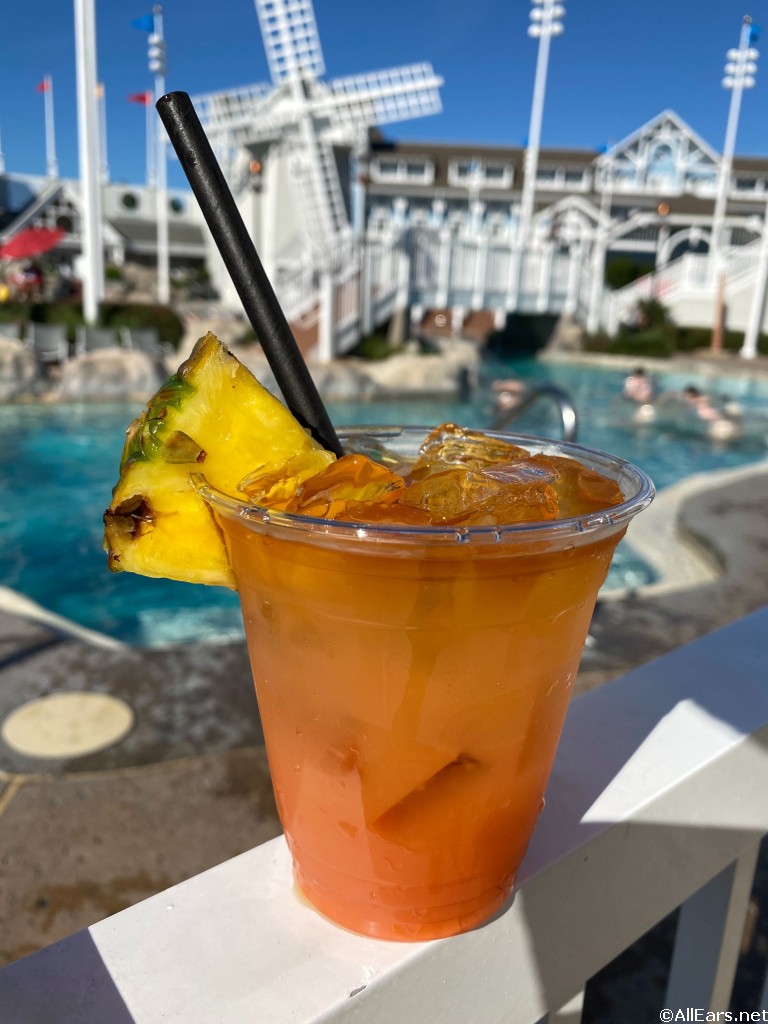 While many noted that they liked this spot's convenient location near Stormalong Bay, several complained about the lack of seating. Others said the food was just average or were unhappy about some menu changes.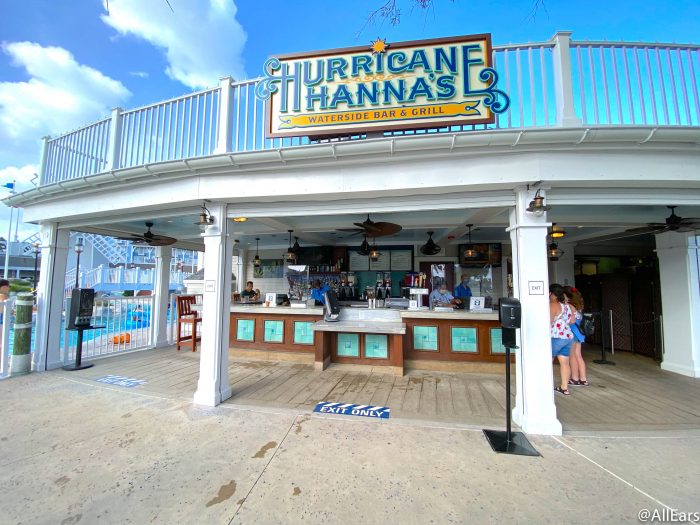 Overall, the lack of seating seemed to be mentioned quite a bit, so if you are going to grab a bite from Hurricane Hanna's in the future, that's something to keep in mind!
(Dis)Honorable Mention
A few other restaurants that had fairly low reviews include Good's Food to Go at Disney's Old Key West Resort which had only five reviews but an overall rating of 6.4/10. Some noted that there wasn't much choice in terms of the food, and complained about the seating.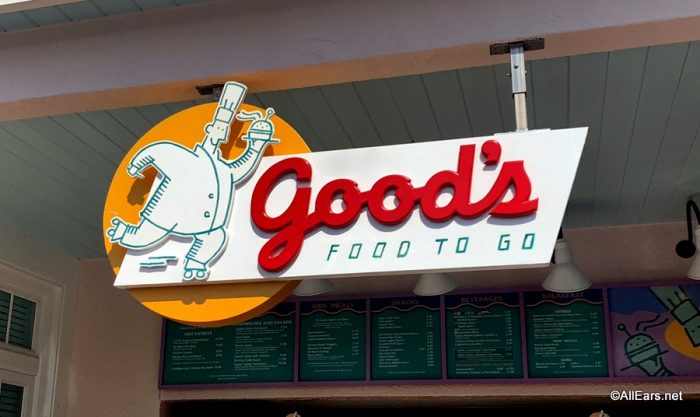 Everything POP! at Disney's Pop Century Resort for lunch and dinner also didn't have the highest of reviews. It had 30 reviews overall with a rating of 6.63/10 and was recommended by 77%. Some noted how it is basic resort Quick Service food, how the place is loud and can get crowded, and that nothing on the menu really stood out.
But others did mention that they loved the amount of choices available and some of the specific dishes (like that famous Tie-Dye Cheesecake)!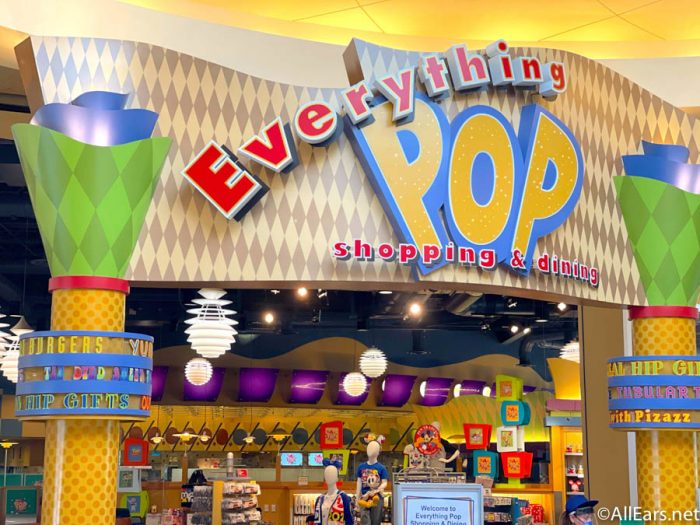 And that's our list of the very best and very worst Disney World hotel restaurants according to the AllEars reviews! Which of these do you agree or disagree with? What hotel restaurants do you think should be on this list? Let us know in the comments below and be sure to leave your reviews on our AllEars reviews pages!
We'll keep an eye out for more reviews, tips, and tricks that can help you plan your next Disney World vacation and let you know what we find. Stay tuned for more!
Join the AllEars.net Newsletter to stay on top of ALL the breaking Disney News! You'll also get access to AllEars tips, reviews, trivia, and MORE! Click here to Subscribe!

What do you think are the very best and the very worst Disney World hotel restaurants? Tell us in the comments!