Looking to ride Star Wars: Rise of the Resistance when you visit Disney's Hollywood Studios? Then there are a few important things you need to know.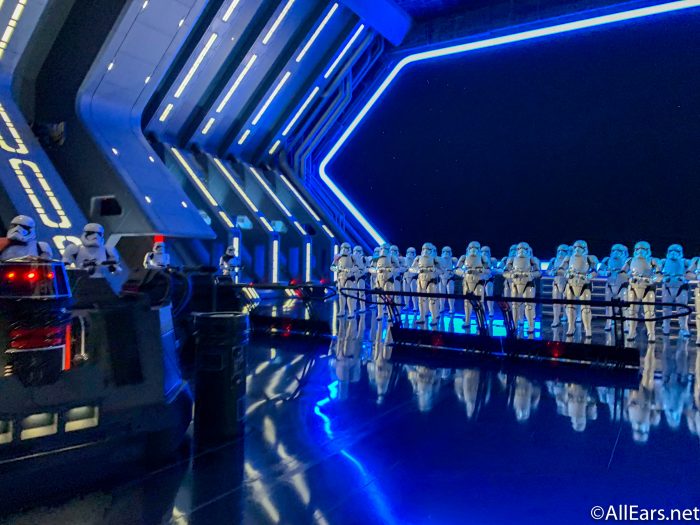 Rise of the Resistance utilizes a virtual queue/boarding group process. That means you can't just step in line and wait to ride this attraction. Instead, you'll need to sign up for a spot in the virtual queue through the My Disney Experience app. When signing up for the virtual queue, just a delay of a few seconds can sometimes mean the difference between scoring a spot and not being able to ride. Now, however, Disney has made a small change to the virtual queue process that could save you valuable time!
Each day, the virtual queue/boarding group sign-up for Rise of the Resistance opens at 7AM and 1PM. Typically, what you would do to grab a group is log into your My Disney Experience account WELL ahead of time, make sure all of your tickets and the tickets of those you want to ride with are properly linked, make sure you're friends with all of the people you want to make the Boarding Group for, and then you wait.
You'll want to keep refreshing the page until the clock finally turns 7AM or 1PM, and then you'll hit "Join" when that option appears.
Disney will automatically select your party, and then you'll move onto the next screen. You can change your party at this stage, but that could waste valuable time. So, our advice has been to just immediately proceed to the next screen to join the virtual queue and then try to change your party later if necessary.
Once you hit "join virtual queue," you cross your fingers, and if you get a Boarding Group, you'll be shown this screen and your estimated wait time!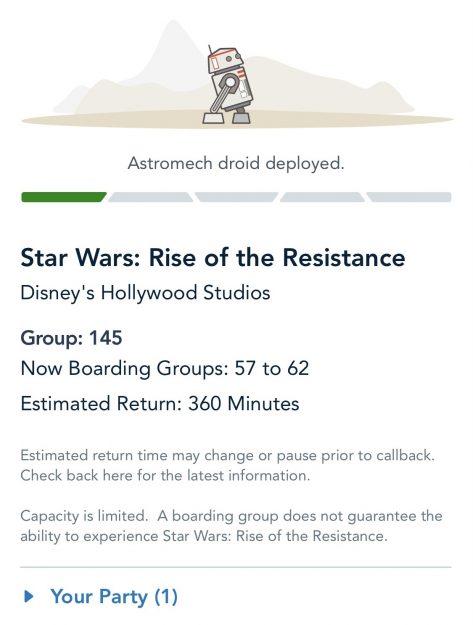 Now, however, Disney has made a slight change to the Boarding Group process that could help make things easier — guests can now confirm their party starting 1 hour BEFORE the Boarding Group queue opens.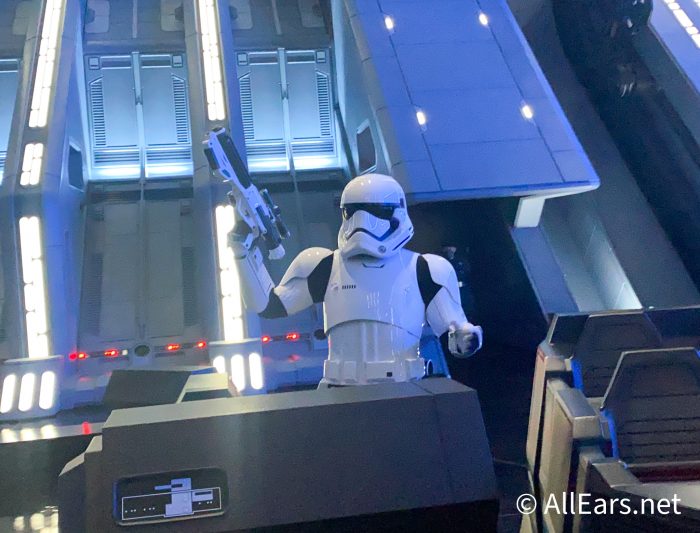 Essentially, you can pre-select the members of your group that you want to be included in the Boarding Group sign-up. That could make things easier when it comes to getting a boarding group as you won't have to worry about changing your party if some individuals are automatically selected for the system who shouldn't be.
All you need to do is open the virtual queue in the My Disney Experience app an hour before the window opens (at 7AM or 1PM) and click "Confirm Your Party."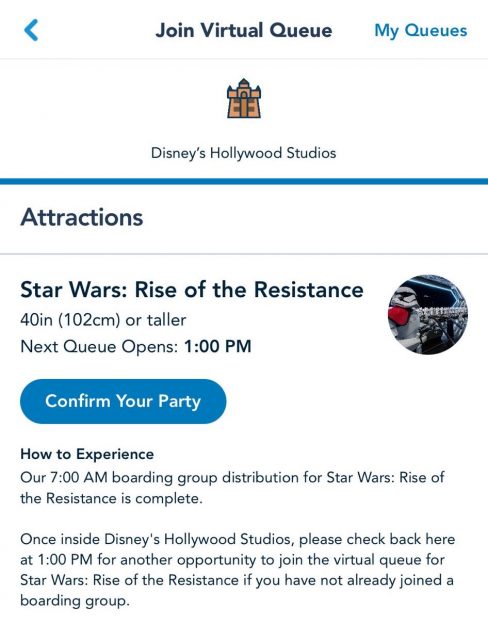 This will then lead you to a new screen where you can click "Change Party" to pre-select anyone in your party who is eligible to ride (aka has a Park Pass Reservation at Disney's Hollywood Studios).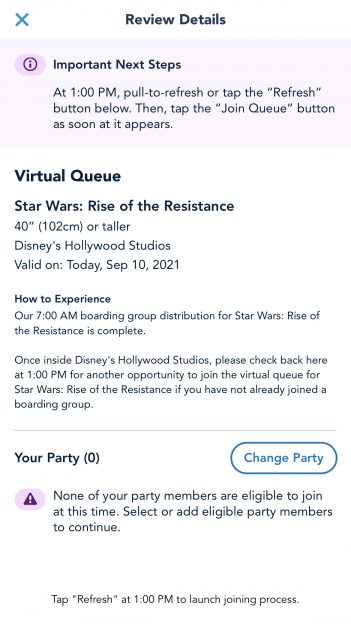 Once the time to actually join the virtual queue/grab a Boarding Group opens, you'll then be able to refresh the page, hit "join" as usual, and then join the queue.
According to Scott Gustin on Twitter, this change applies to Rise of the Resistance in Disney World and Disneyland, as well as WEB Slingers: A Spider-Man Adventure in Disney California Adventure Park. We expect the same change will likely apply to the virtual queue process for Remy's Ratatouille Adventure when that attraction opens in October, but we'll have to wait and see to confirm that.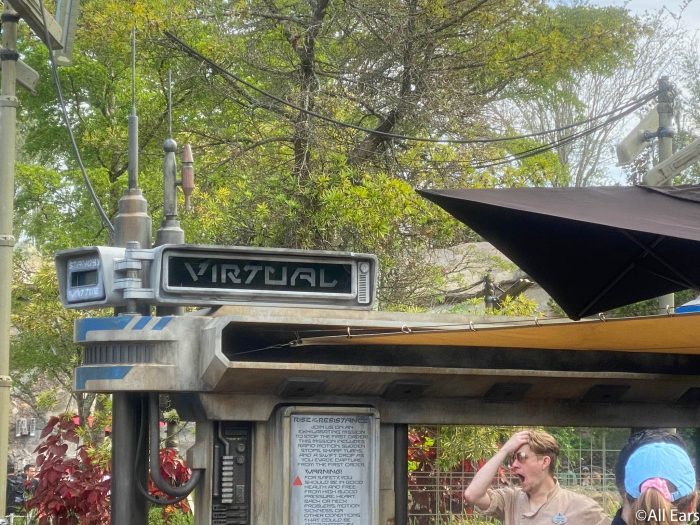 Though this is a small change, it could help make things easier when signing up for a Boarding Group, particularly if you're traveling in a large group that is composed of some individuals who want to ride Rise of the Resistance and others who don't.
We'll continue to keep an eye out for more Disney news and we'll let you know what we find.
Have you ever been on Rise of the Resistance? Tell us in the comments!
Join the AllEars.net Newsletter to stay on top of ALL the breaking Disney News! You'll also get access to AllEars tips, reviews, trivia, and MORE! Click here to Subscribe!