Yesterday, we spent the day checking out lots of the entertainment, food, and merchandise for the start of the 2021 EPCOT International Festival of the Arts!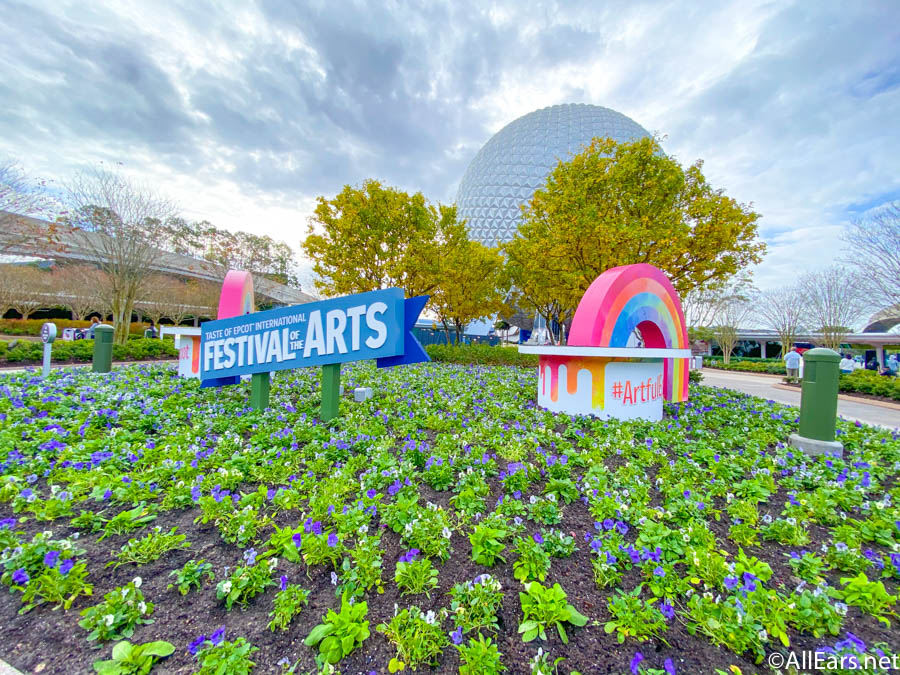 There's so much to check out at this festival, so we're back again today to give you a look at even more experiences you can have in the park through February 22nd.
Guests can show off their own artistic skills at the Paint-by-Number Mural in the Expression Section!
Over at the mural, a Cast Member will provide you with one color of paint (your choice!) and a paintbrush to bring the picture to life.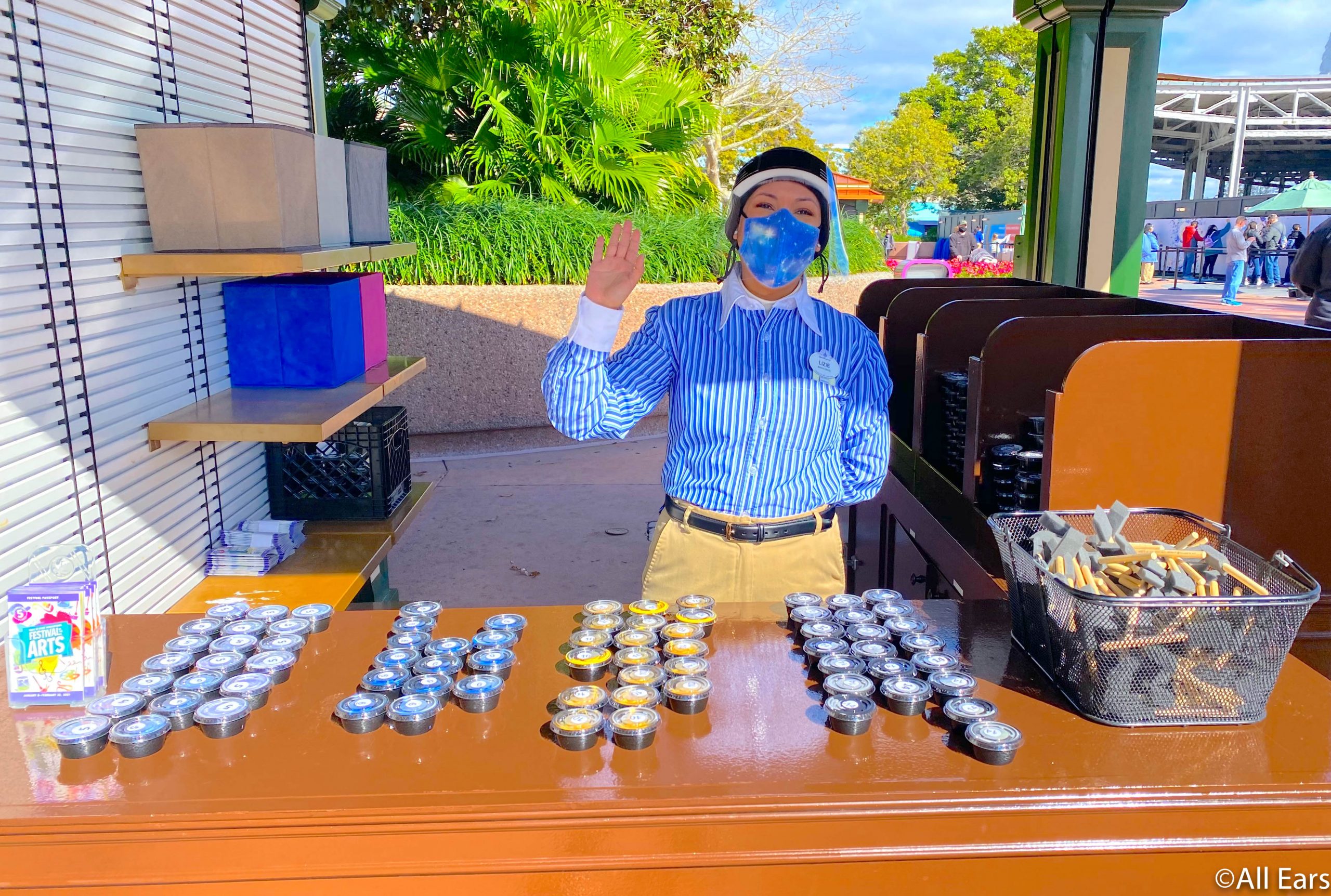 After snagging your materials, you get to paint five squares on the mural designated for your paint color!
We decided to use lavender paint (or #5) with our foam paintbrush handy.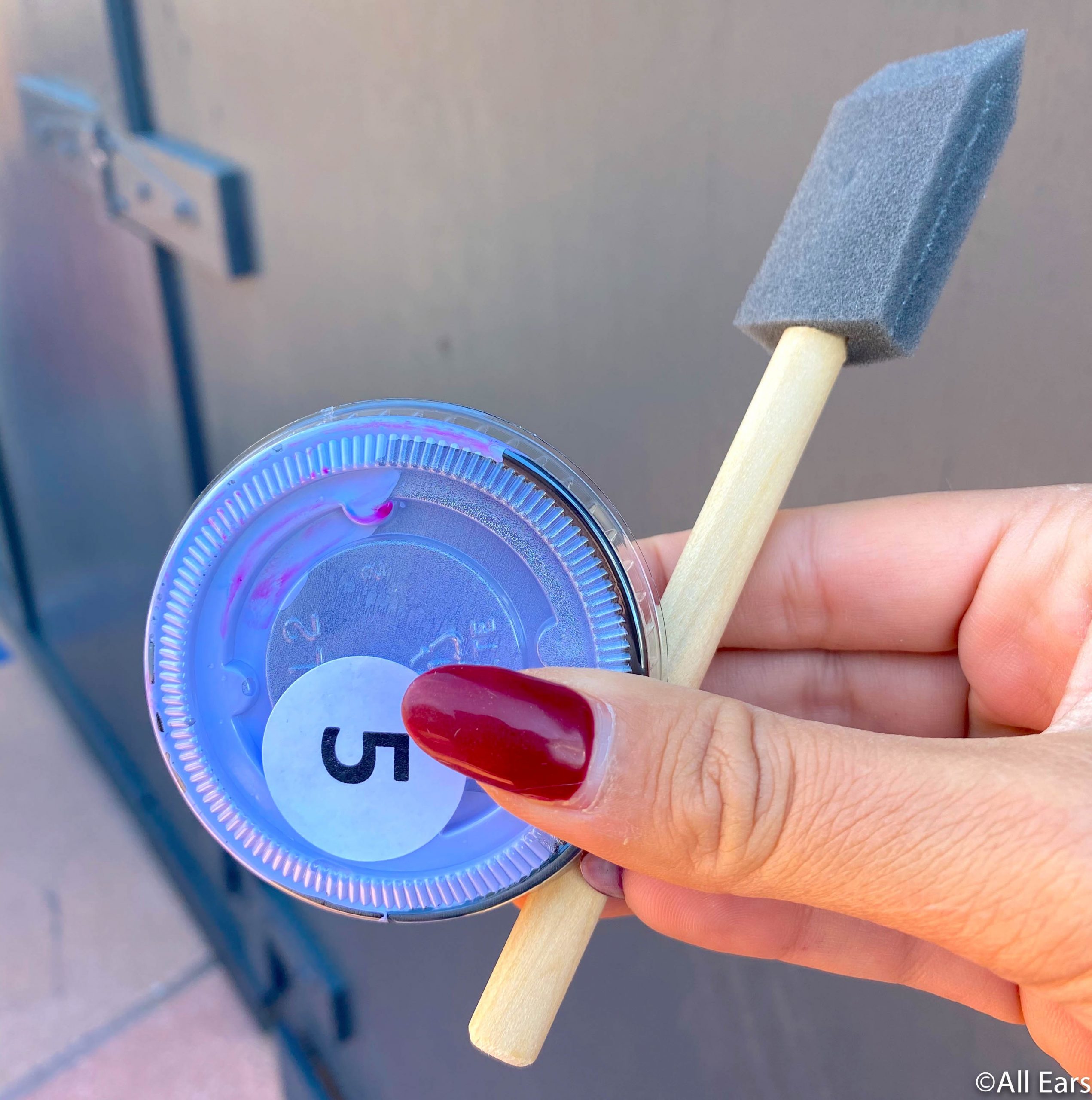 In order to maintain health and safety guidelines, every other section of the mural is roped off and alternating groups are called up to ensure proper distancing.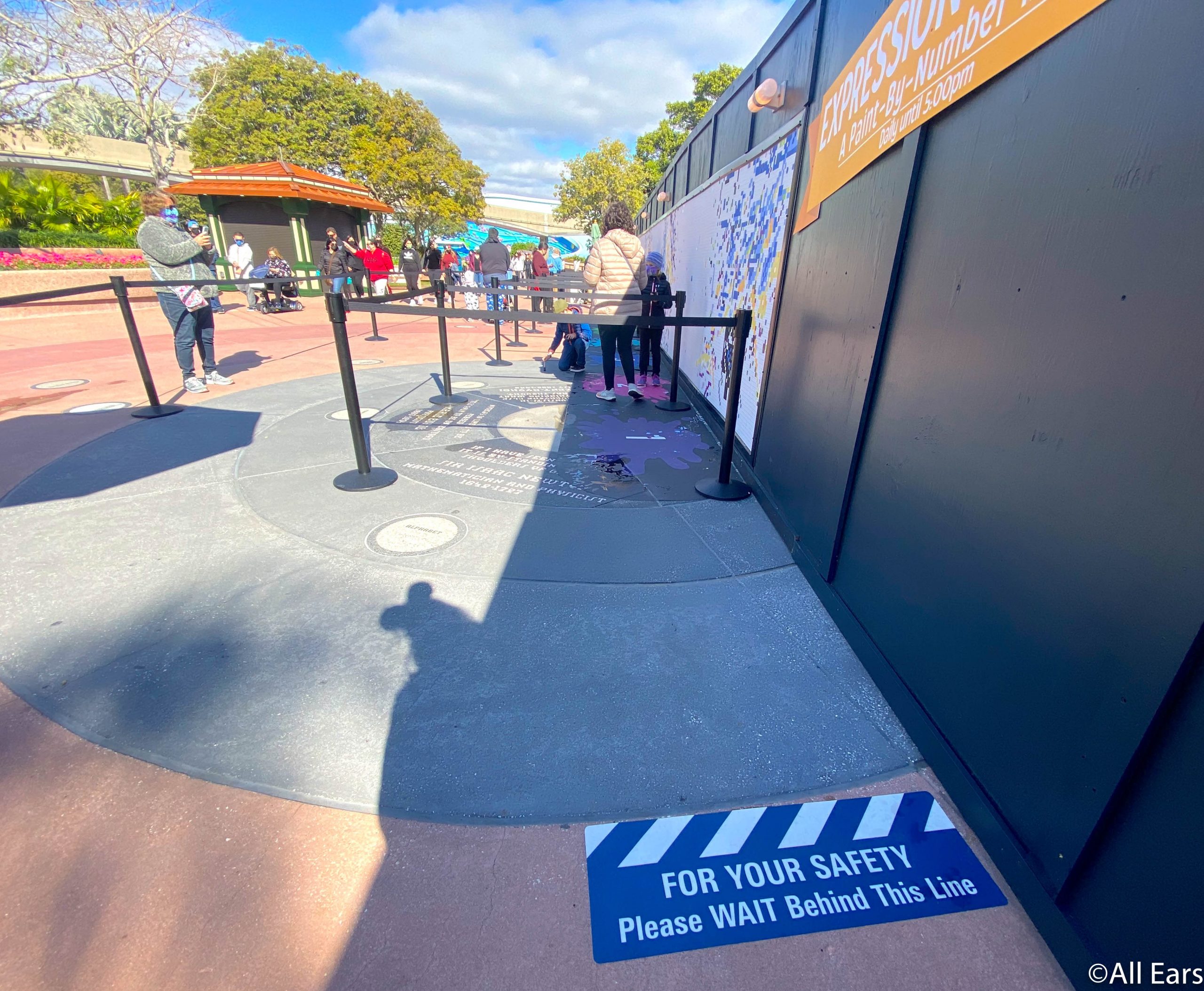 Once you're called up, it's time to bring the paint-by-number mural to life!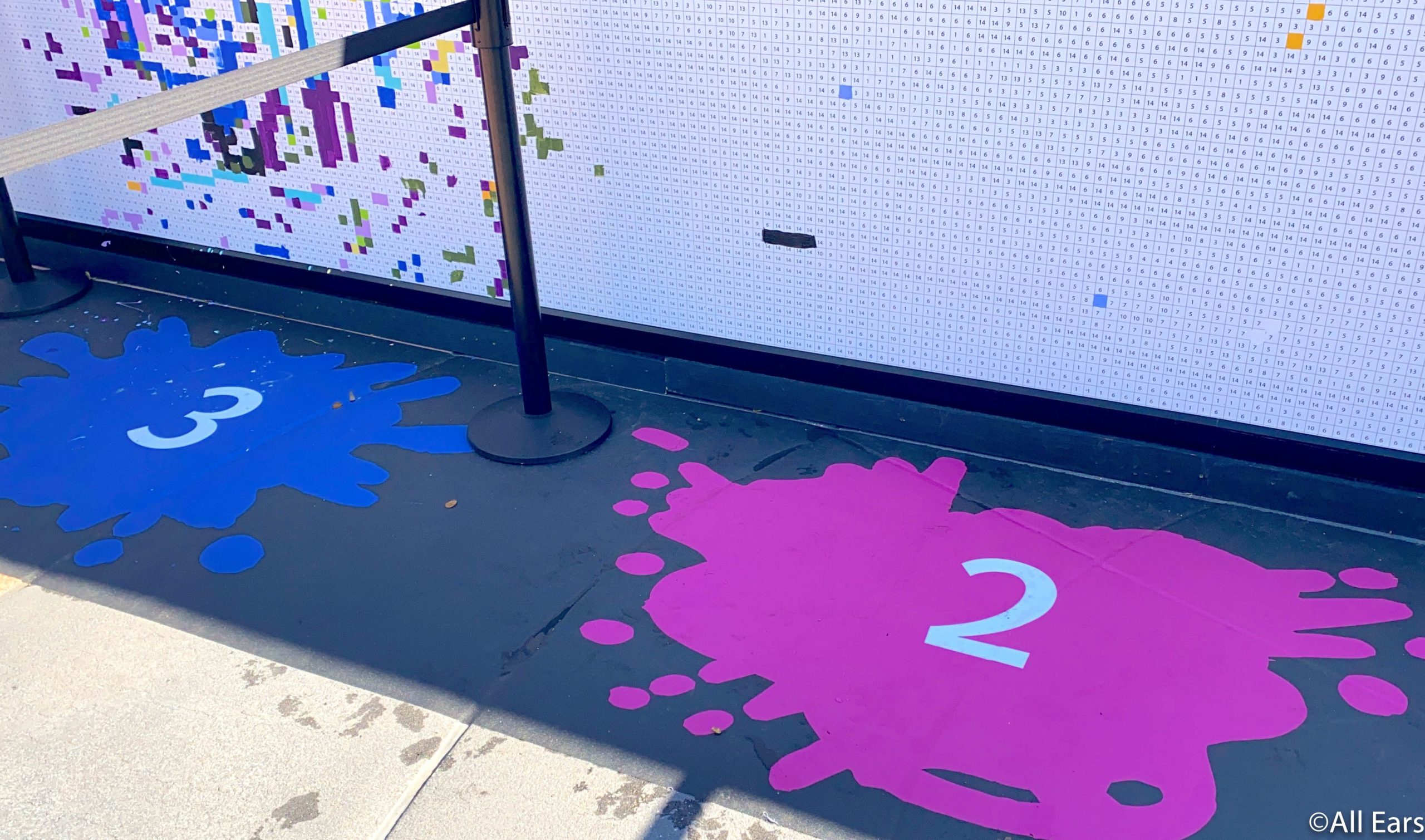 Here's a look at our five lavender squares!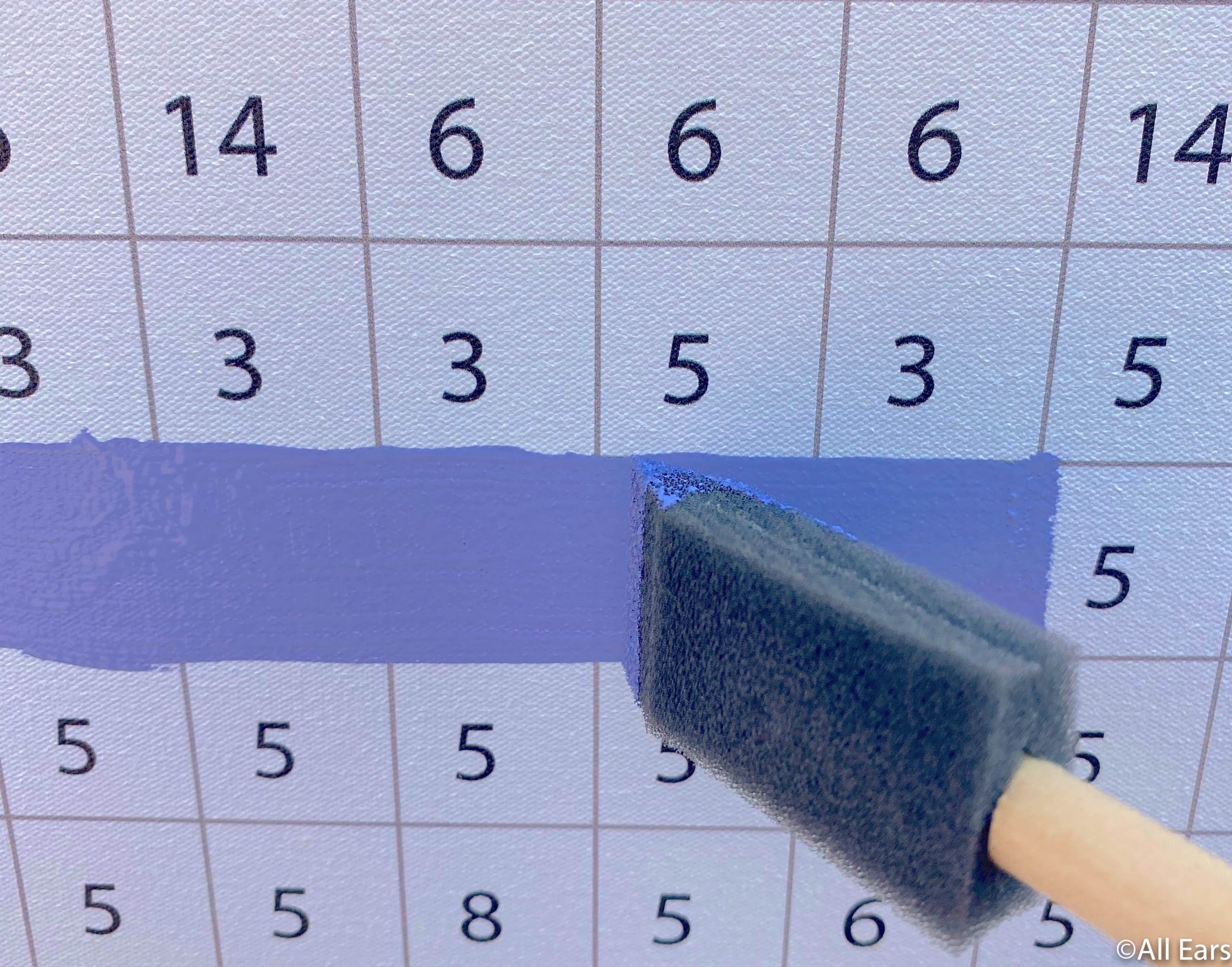 Plus, check out the awesome progress coming along!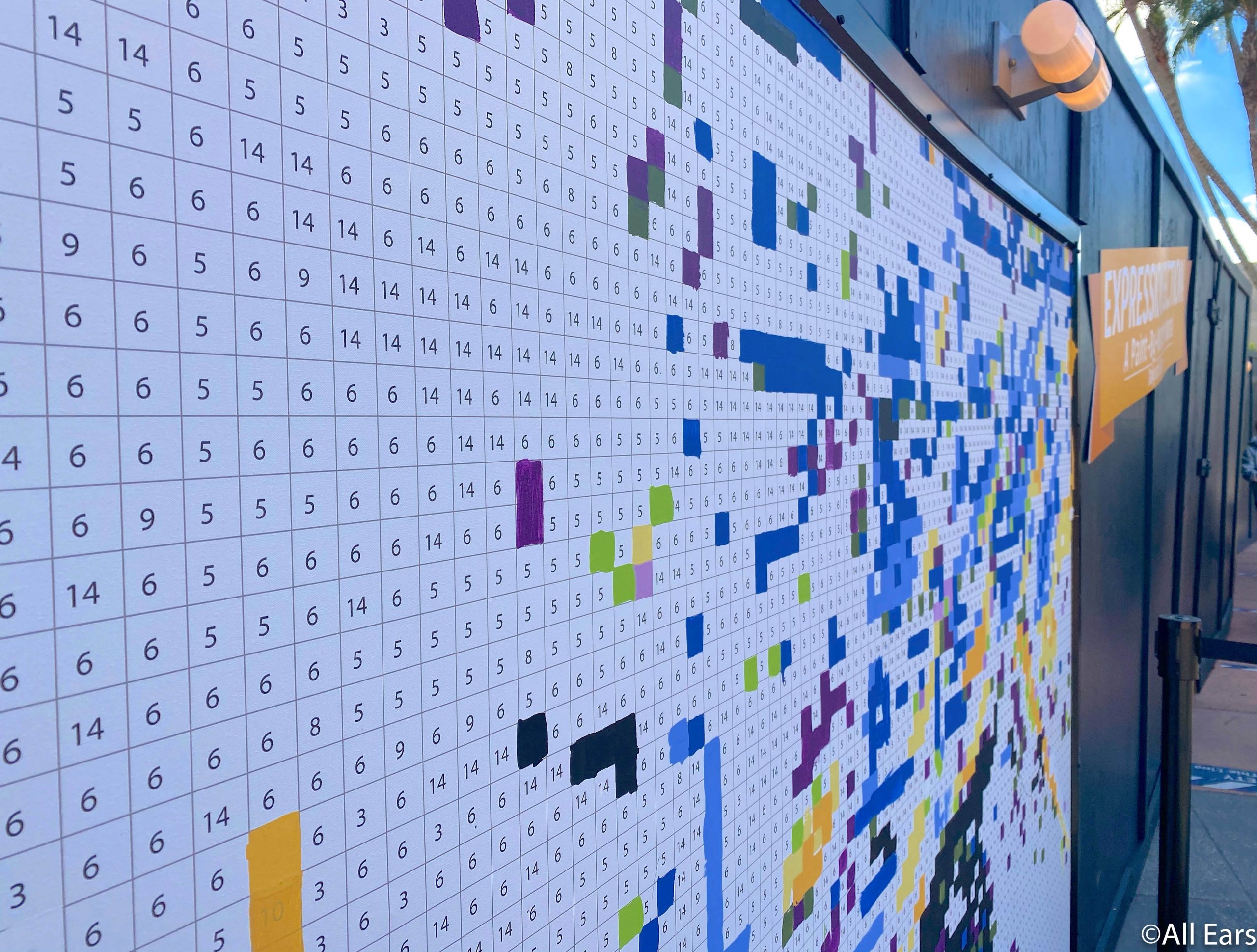 When guests have completed the mural, it will be transformed into Van Gogh's Starry Night, with a special EPCOT twist. After painting, you get a commemorative bookmark representing the mural!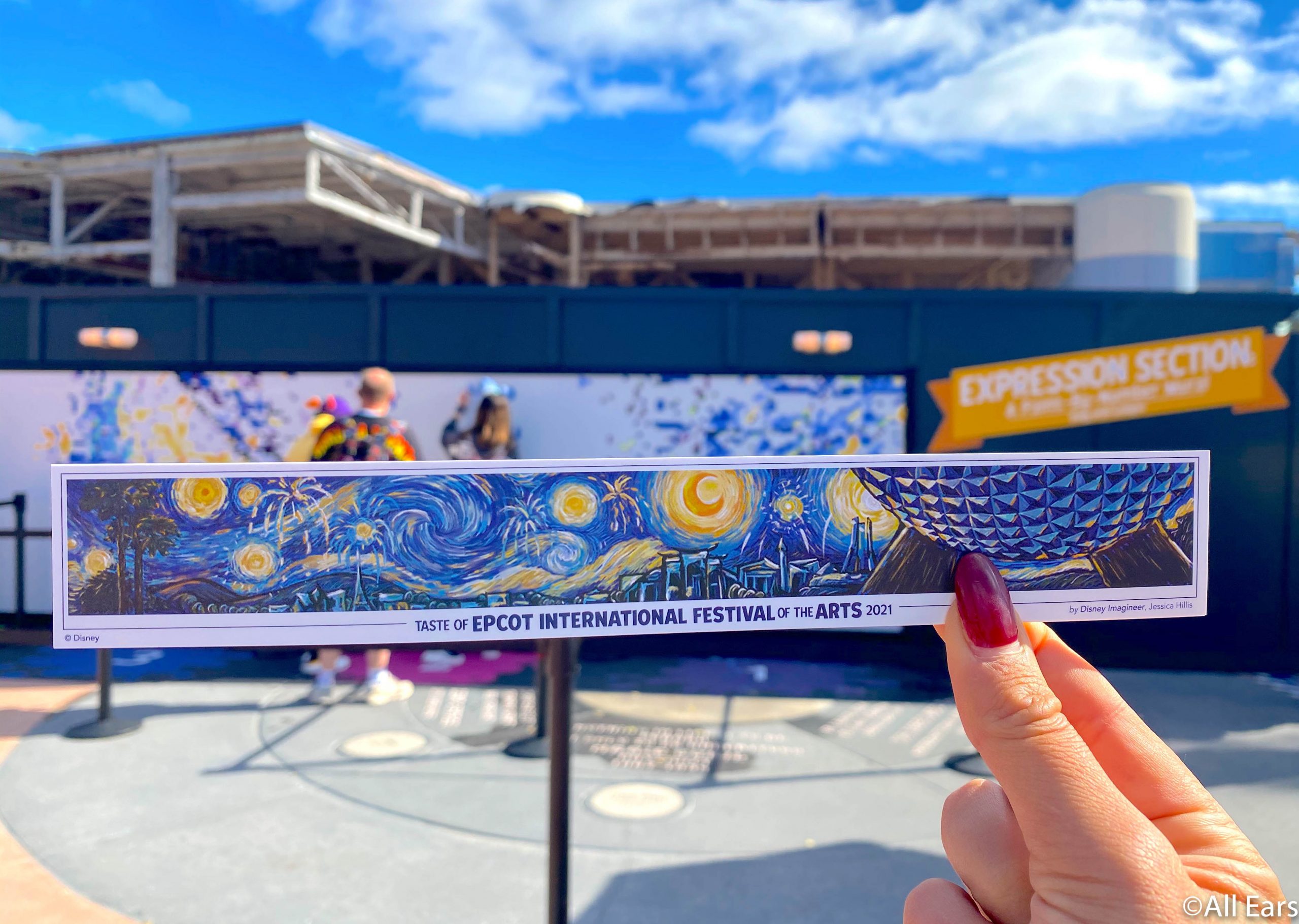 Check back with us for more updates from the EPCOT Festival of the Arts!
Will you be going to the Festival of the Arts this year? Let us know in the comments below!