EPCOT's Festival of the Arts has so much to offer! We love checking out all the special eats, entertainment, merchandise, and art (naturally).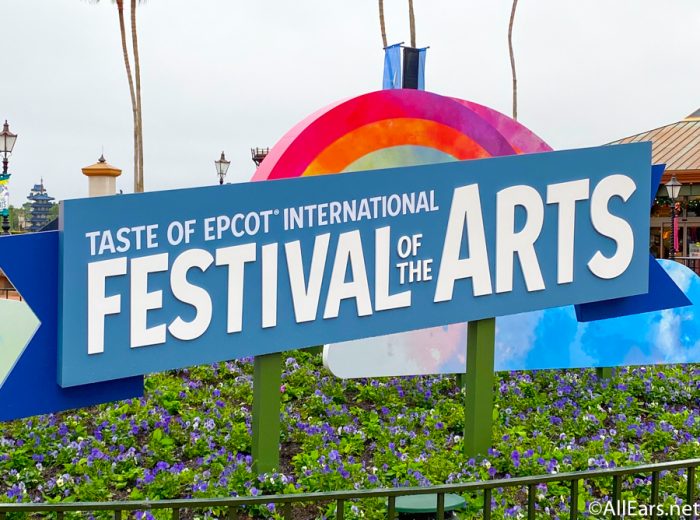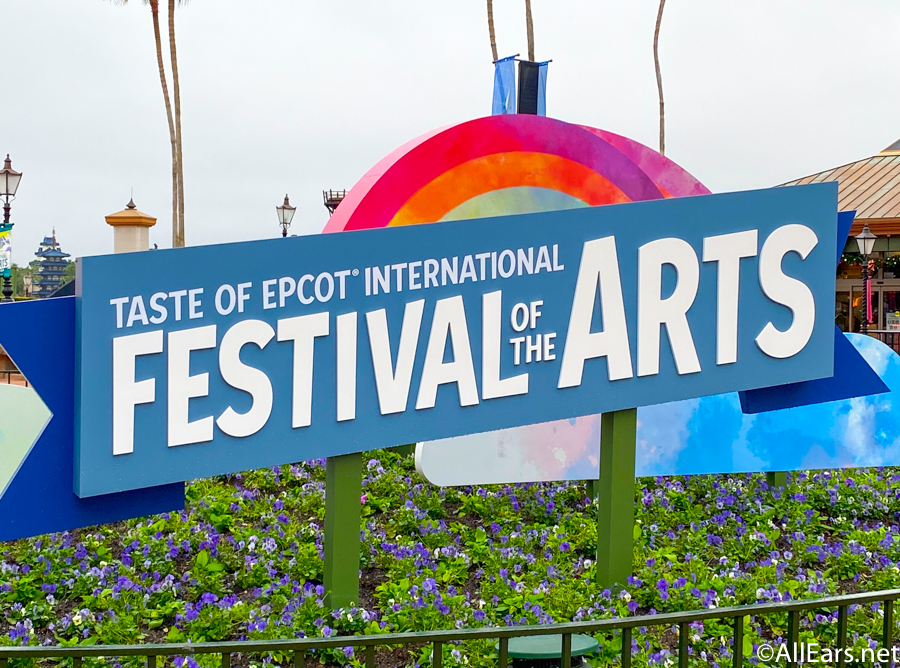 Since the Festival of the Arts is all about celebrating the visual, culinary, and performing arts, we've seen some incredible performances and artwork on stage and around the park.
During our trip to EPCOT today, we were absolutely blown away by the gorgeous details on the Mulan Chalk Art that this artist was creating. The interactive masterpiece even allows guests to become a part of the creation!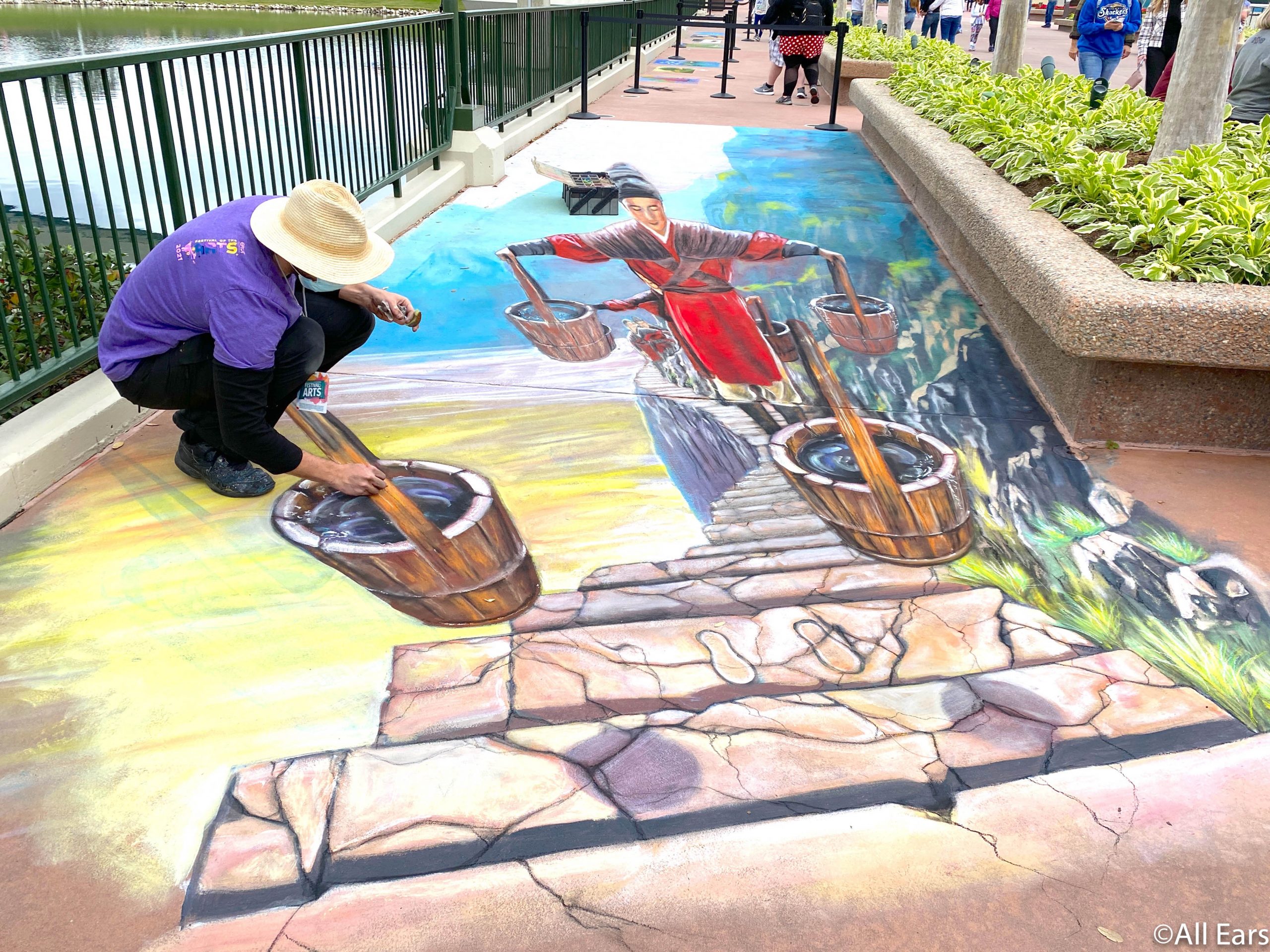 If guests stand on the designated footprints and extend their arms out, it looks like they're holding the buckets and hiking along with the rest of the group. Not only is the interactive element awesome, but there are also lots of impressive details in the mural that you've gotta check out, too.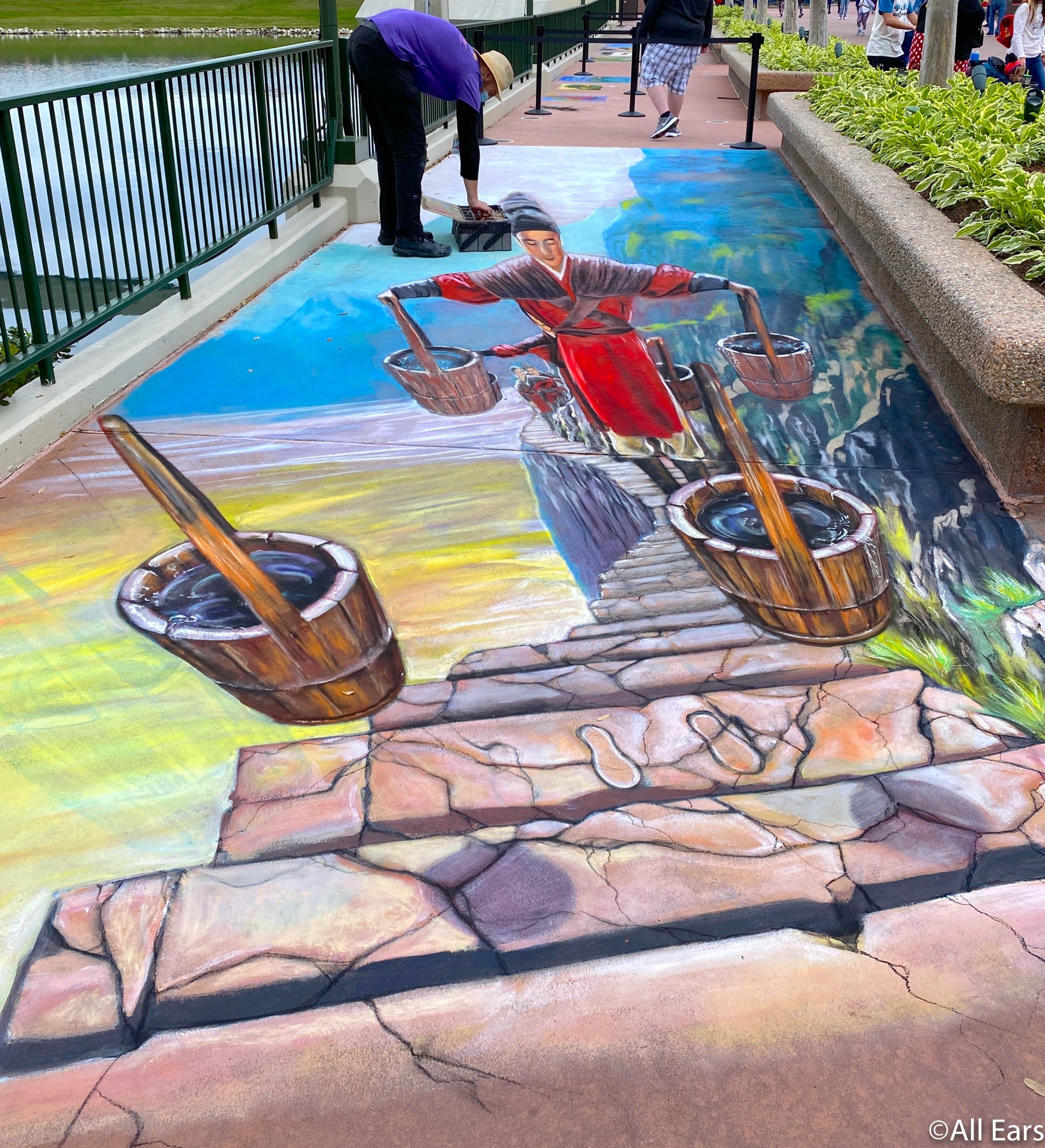 The color and the shading makes it look especially realistic. It even appears as if the water is sloshing around in the buckets! As we admire the rest of the art around EPCOT, we'll be sure to give you a look at everything else new and exciting we find!
Have you been to the Festival of the Arts yet? Let us know in the comments below!