We've been having the time of our life exploring the EPCOT Festival of the Arts (whilst eating our hearts out, of course).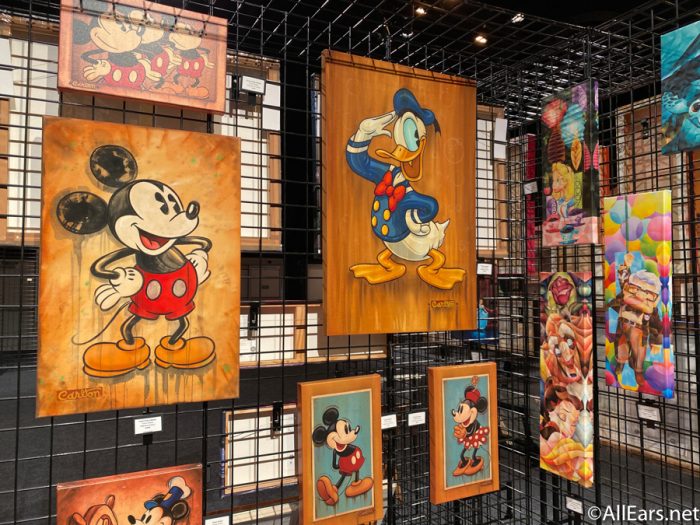 The festival is so magical because it continues to transform, putting new experiences and offerings in place. And, today, we spotted a designer pair of ears that made us a bit emotional!
Artists Darren Wilson revealed his Up Designer Ears coming to the Festival of Arts recently. And, now they have finally made their appearance! One side of the ears shows Carl and Ellie together as a young couple on the base of the hat with their Adventure Book on one ear and their mailbox doodle on the other.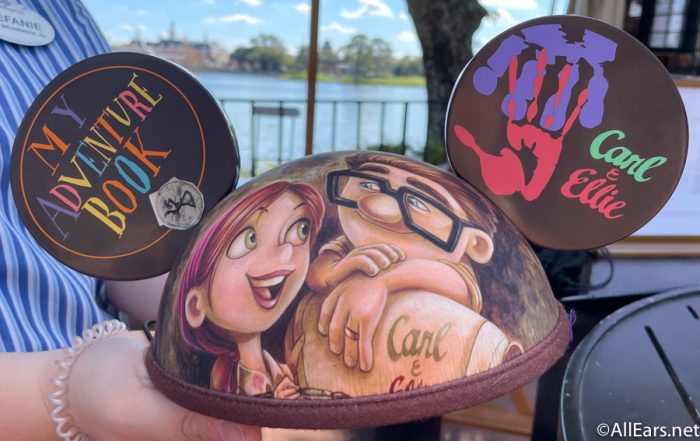 But, the backside of the hat continues to tell Carl and Ellie's story with a photo of them when they're older around the base and passports and plane tickets.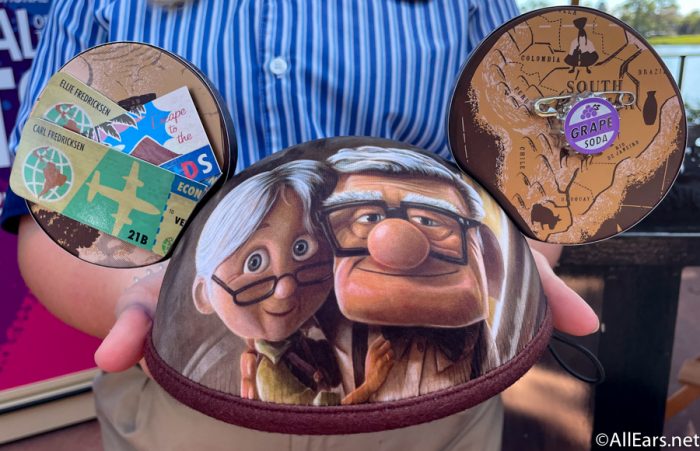 You can find the ears at Darren Wilson's gallery booth at the festival. We were told that he would be at the booth signing at 5PM today, January 22nd. The designer ears cost $48 and discounts can be applied.
Will you be picking up the Up Designer Ears? Let us know in the comments below!