If you're looking forward to planning a trip to Walt Disney World, you may considering booking the Disney Dining Plan along with your package. (Alternatively, you may have scored Disney's Free Dining promotion.) However you received the Disney Dining Plan, you'll want to get the optimal use out of each of your credits.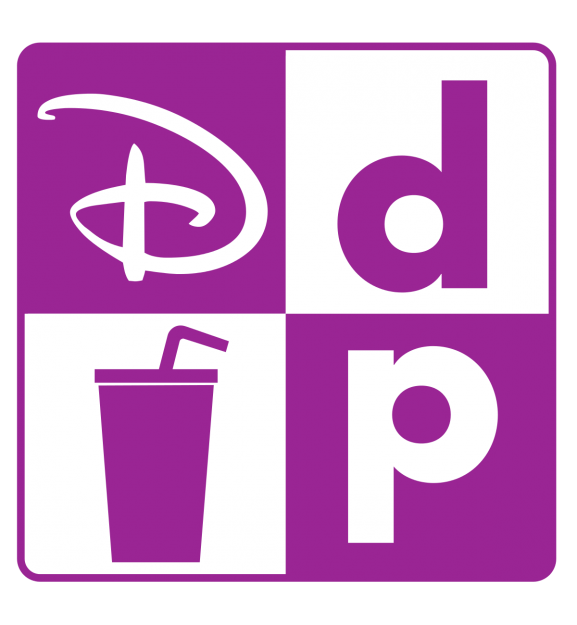 If you use the Quick Service Dining Plan, you'll receive two quick service meal credits per night of your stay. The standard Disney Dining Plan includes one table service credit and one quick service meal per night. The new Disney Dining Plan Plus includes two meal credits per night to use as you'd wish. Finally, the Deluxe Dining Plan includes three meal credits per night, and you are free to use them on quick service or table service meals. (All meal plans also include two snacks per day and one refillable mug per guest.)
If you opt for the Deluxe Dining Plan, you'll likely be eating one or more signature, or two-credit, meals while you're on property.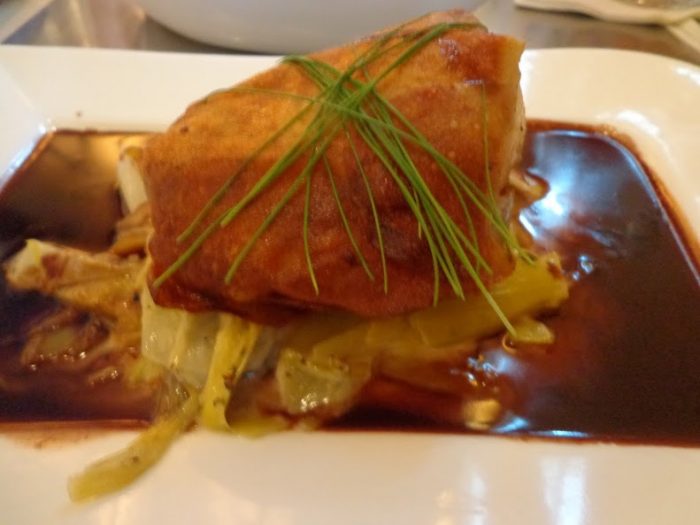 Today, we're going to chat about the

top 5 two-credit dining plan meals

in Disney World!
Before we dive in, we want to mention that if you are on the standard Dining Plan, you'll receive an entrée, dessert, and beverage (alcoholic or non-alcoholic) with your meal, while the Deluxe Dining Plan includes an appetizer as well.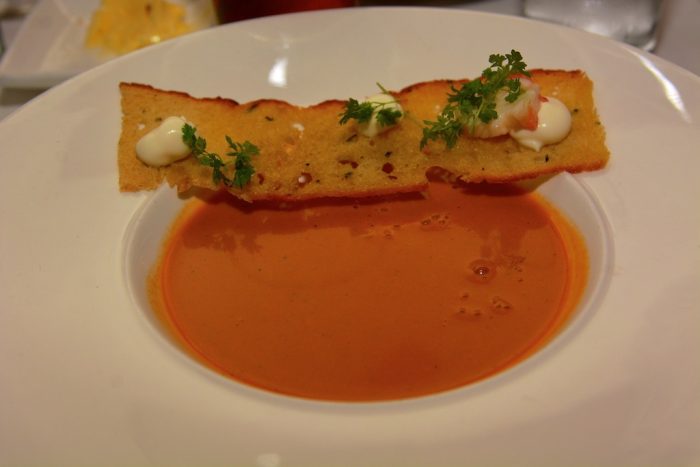 California Grill – Contemporary Resort
California Grill's inclusion on this list should come as a surprise to no one. This famous restaurant is perched atop Disney's Contemporary Resort and offers a fantastic view of Magic Kingdom's Happily Ever After fireworks.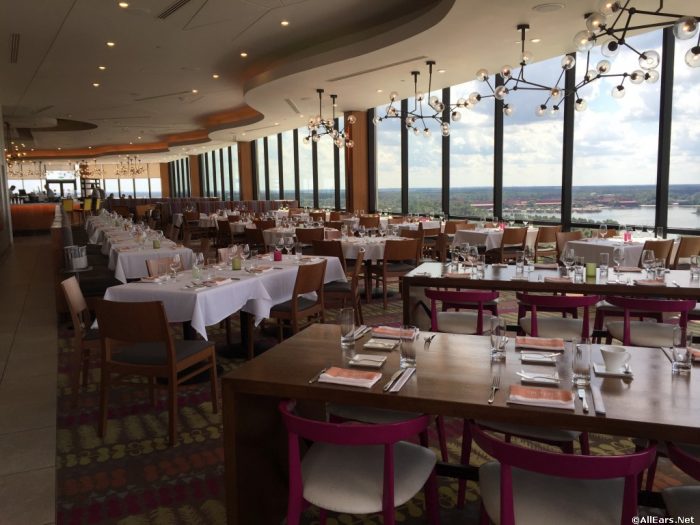 The food is as delicious as it is pricy, so it's a solid use of two dining credits. One meal can easily run in the $100 range. For instance, try the Braised Beef Short Rib Wontons ($18), Oak-fired Filet of Beef ($59), Warm Valrhona Chocolate Cake ($17), and a glass of wine ($19) and you're looking at a $113 meal. Divide that by two Deluxe Dining Plan credits, and you're getting a value of $56.50 plus tax per credit.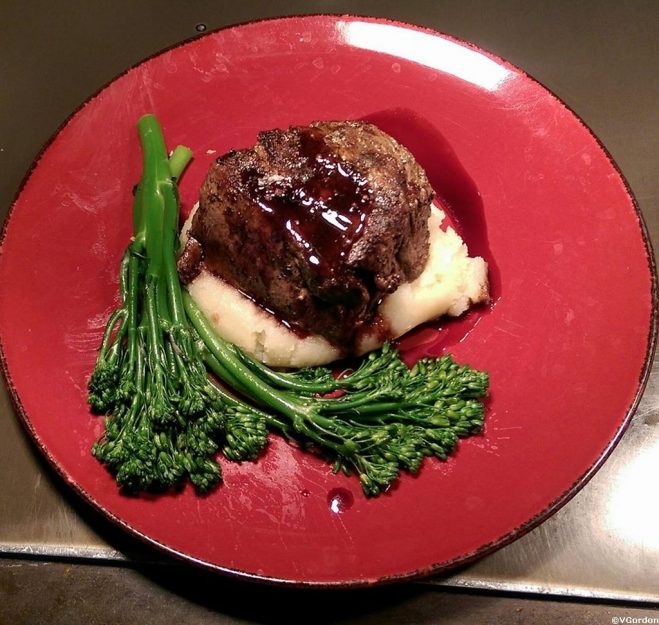 Considering monetary value, food quality, and ambiance, this is one of your very best choices for a two-credit meal in Disney World. Even California Grill's Sunday brunch is a fabulous value at $95 per person. Either way, you can't go wrong with this spot!
Le Cellier – Epcot
Another standout option is Le Cellier, which is located in Epcot's Canada Pavilion. A long-time favorite of Disney guests, it created quite a stir when it became a signature restaurant. Despite the higher prices and credit requirements, we still think Le Cellier is worth a visit due to its cozy atmosphere and delicious steak.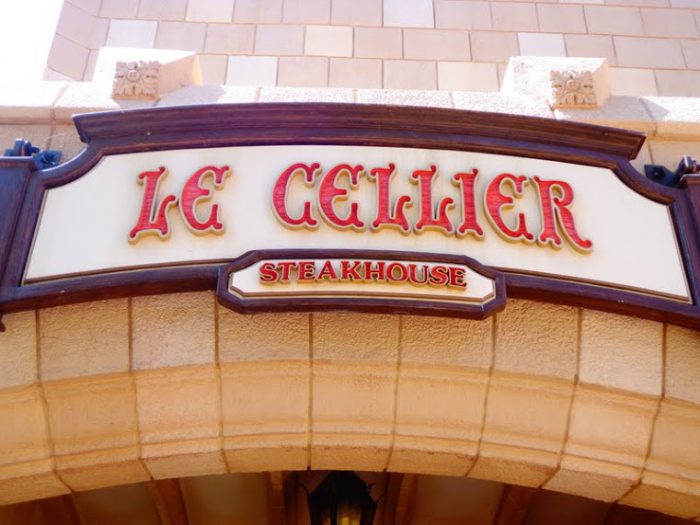 If you're on the Deluxe Dining Plan, you can order the Jumbo Shrimp Cocktail ($21), Le Cellier Filet Mignon ($59), Maple Crème Brûlée ($12) and a glass of Sauvignon Blanc ($17) for a per-credit value of $54.50.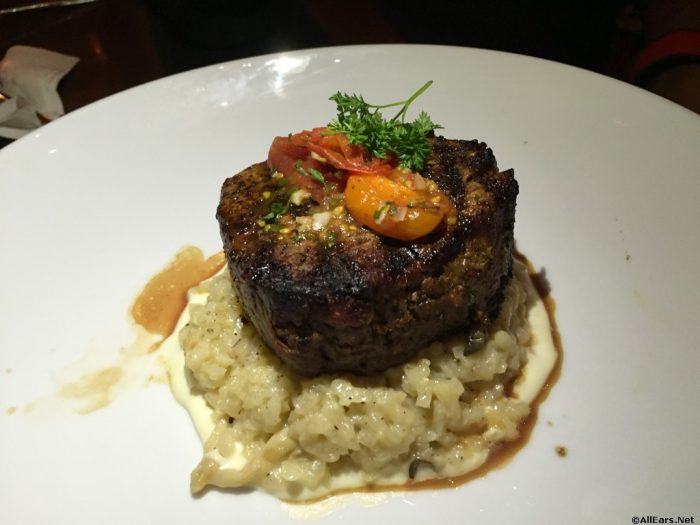 Le Cellier remains a solid two-credit meal as far as we're concerned. 
The Hollywood Brown Derby – Disney's Hollywood Studios
Our next choice for a terrific signature meal is The Hollywood Brown Derby, which is located in Disney's Hollywood Studios. This is arguably the park's best restaurant, and it certainly is very popular.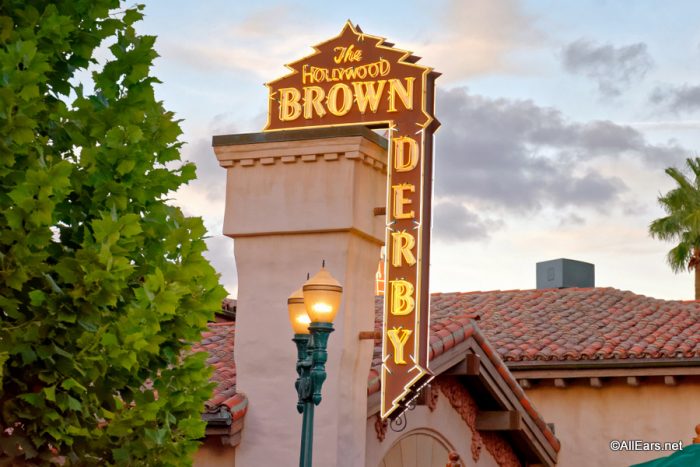 You can try the Pan Seared Sea Scallops and Roasted Pork Belly ($17), Char-grilled Filet of Beef ($49), Grapefruit Cake ($13) and a glass of wine ($17) for a per-credit value of $48 plus tax.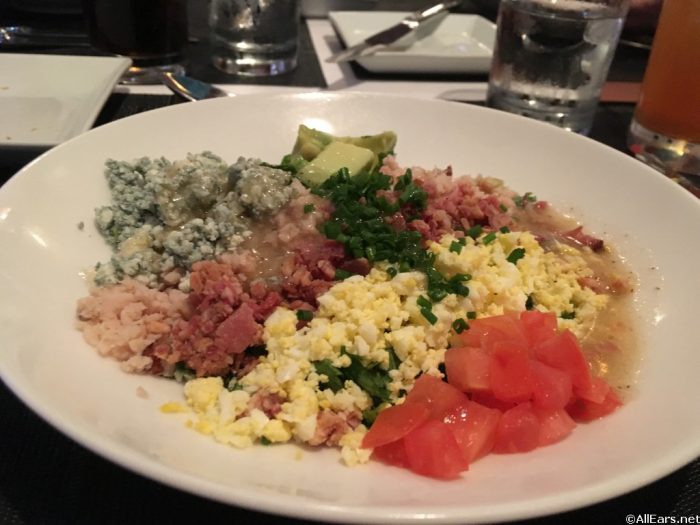 Jiko – Animal Kingdom Lodge
For a truly unique meal in a romantic setting, head on over to Animal Kingdom Lodge to dine at Jiko – The Cooking Place. In case you didn't know, Animal Kingdom Lodge has some completely epic food, and the dishes offered at Jiko are no exception.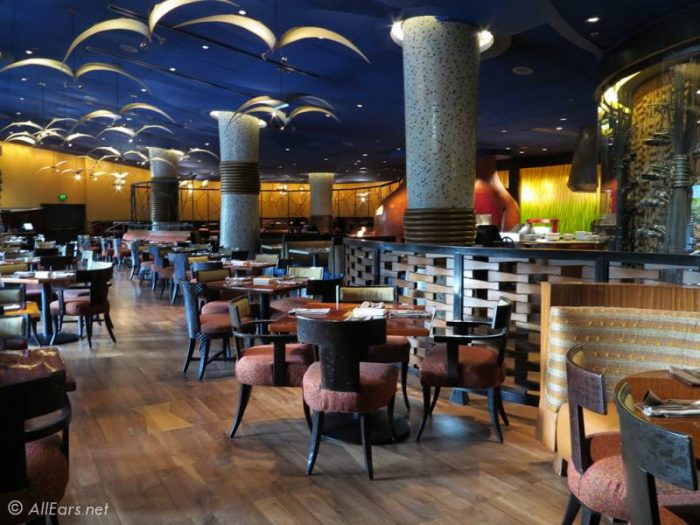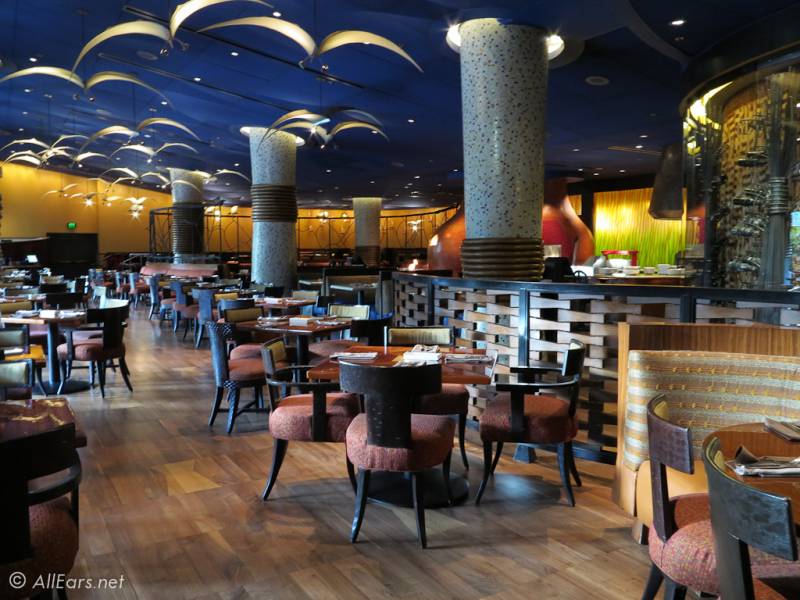 There are quite a few high-dollar items on the menu, but some standouts include the North African-spiced Scallops ($18), Bone-In Grilled Rib-Eye ($57), Malva Pudding ($13), and Chamonix Chardonnay ($19). If you chose these options, your per-credit value would come out to $53.50 plus tax. 
Jiko does have a more adventurous menu than the others on this list, so be sure to look over the menu to make sure everyone in your party can find something they'd enjoy. 
The Boathouse – Disney Springs
The per-credit value of final entry on our list varies tremendously based on what you order, but since we think The Boathouse offers wonderful food in a unique environment, we thought it was worth mentioning here.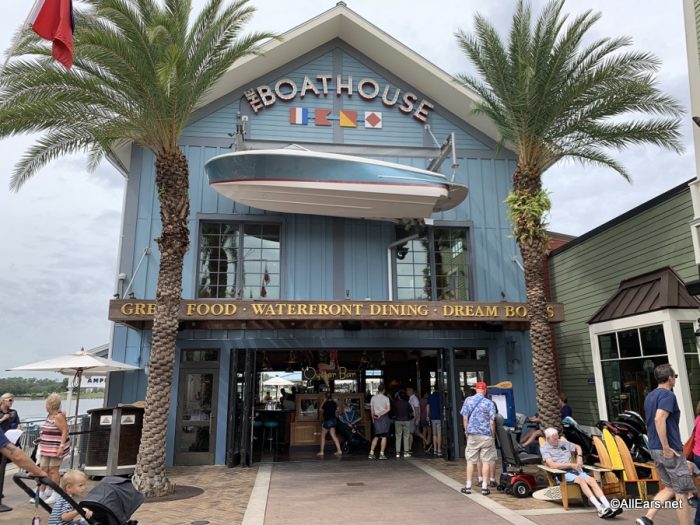 If your aim is to get a big bang for your buck (or credit, we should say), order the Hoisin Chili Calamari ($18), Porterhouse ($62), Key Lime Pie in a Mason Jar ($10), and a glass of wine ($16). This meal would bring your Deluxe Dining Plan per-credit total to $53 plus tax, which is another great value.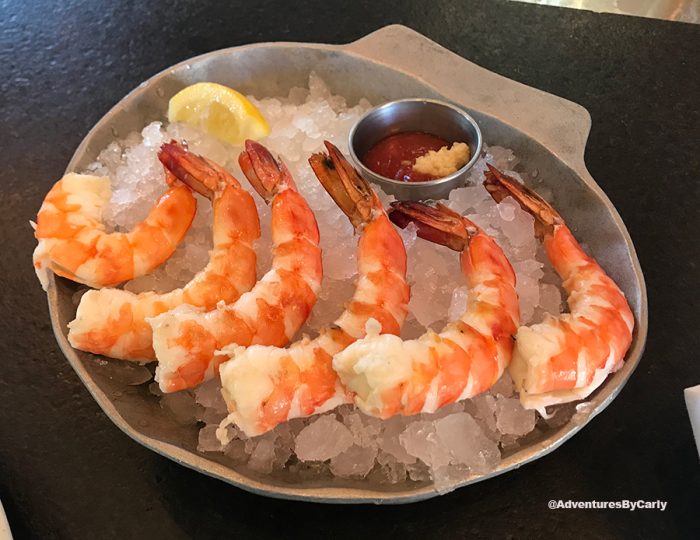 While there are many two-credit restaurants deserving of a mention (like Tiffins, Citricos, and Flying Fish), these five jumped out to us as the ones with the best combination of atmosphere, food, and value. 
Do you have any to add to our list? Let us know in the comments below!