On last night's Wonderful World of Disney: Magical Holiday Celebration on ABC, Disney shared a preview of the soon-to-open-to-the-public Rise of the Resistance at Walt Disney World.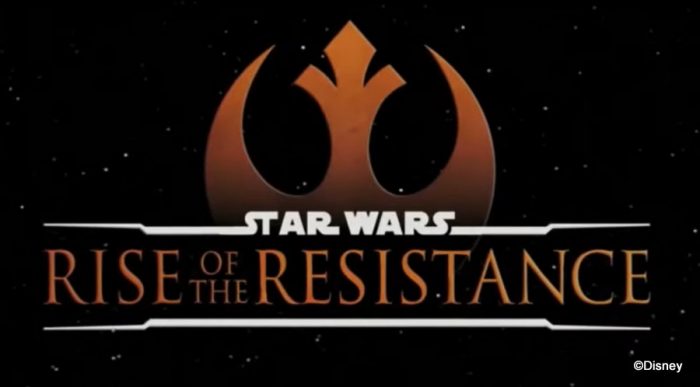 You'll recall that Rise opens on December 5, and it's been lauded as the most highly-anticipated and ambitious attraction in the Company's history. And based on the preview, it appears there are plenty of jaw-dropping moments.
Below are screenshots from the preview, so if you're hoping to experience Rise of the Resistance spoiler-free, you'll want to stop reading now. Click here to read about how Disney Resorts have limited availability for the dates around the opening instead. 😉
Okay, you've been warned! Let's take a look!
To this point, we've learned a fair amount about Rise of the Resistance. We know there will be multiple ride segments: some seated, some walking, some chased by Stormtroopers, others interrupted by Kylo Ren. There will be droids. We've even shared images of the outdoor queue for the ride.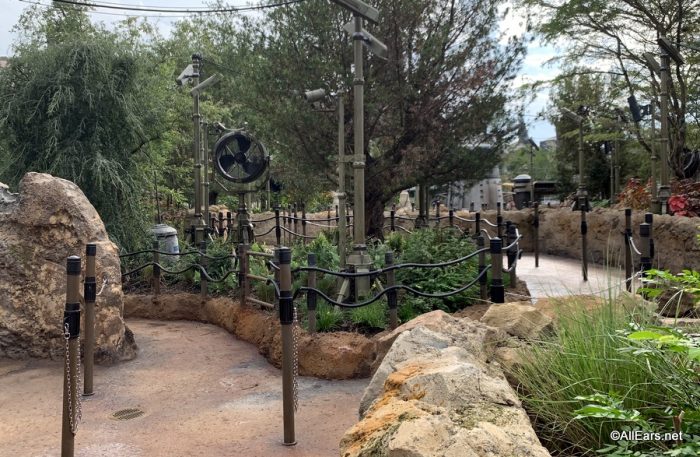 But the preview last night was the first look viewers had of the physical entrance of the ride… beyond which is more queue, of course.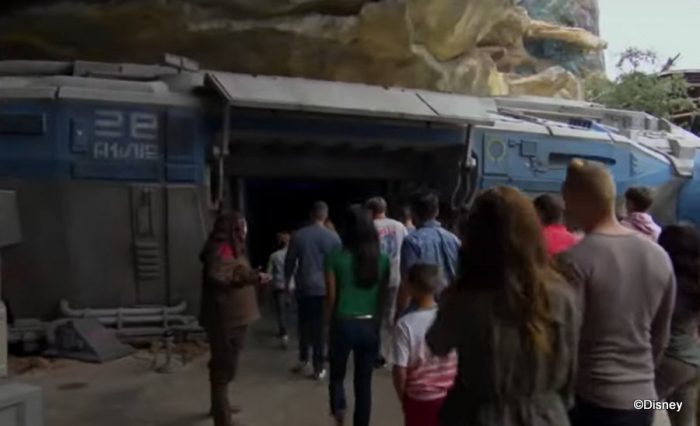 We got a very brief look at queue details. Given how long waits are projected to be, we're glad to see what appear to be lots of themed pieces.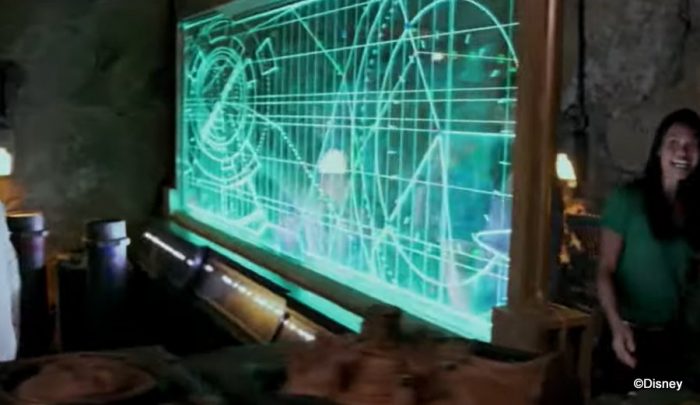 Early in the attraction, you'll be invited to participate in the Resistance work, and a certain popular droid makes an appearance!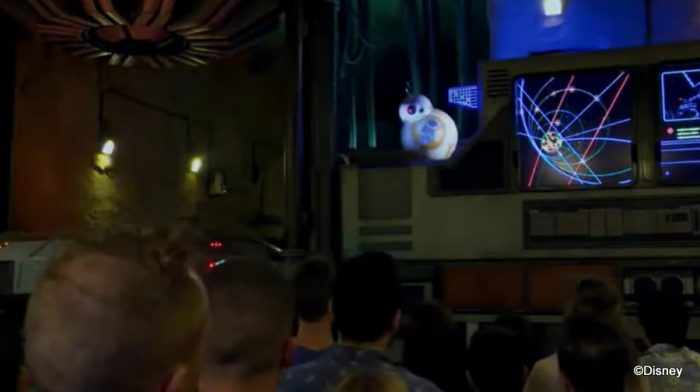 Hi, BB-8!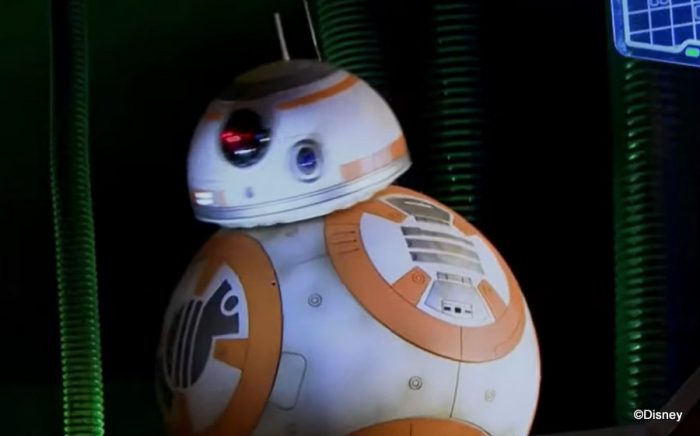 The first sequence in a ride vehicle appears to be similar to Millennium Falcon: Smugglers Run in that you're taken on a wild ride simulator.
Rise of the Resistance Preview
But according to previous information, we expect this portion of the ride will be interrupted by Kylo Ren. He's pretty shadowy in the screenshot below, but that sort of works, right? 😉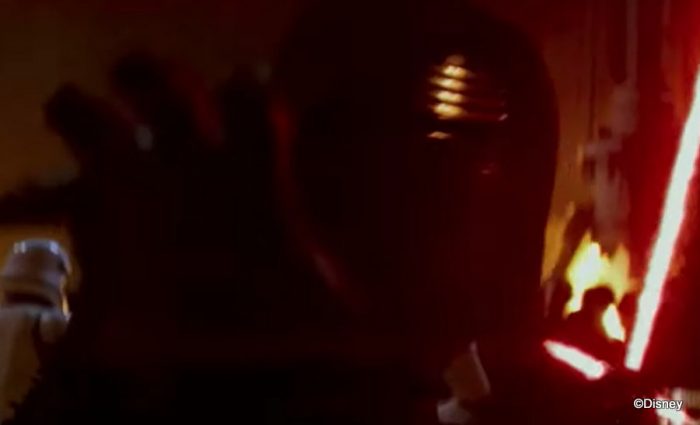 Once riders are captured, they're forced aboard a Star Destroyer, where we come face-to-face with these guys.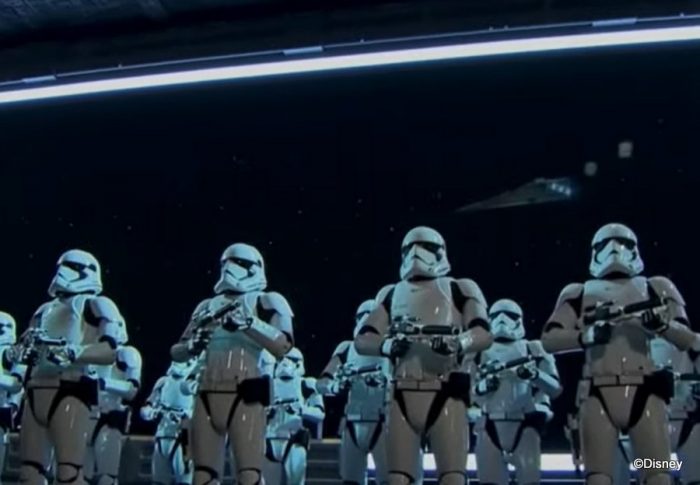 In a second, quick preview on Disney Parks Blog this morning (part of a package celebrating the Volunteer Family of the Year) this moment is made even clearer. The ride vehicle is to the lower left, and riders will approach the Stormtroopers from that perspective.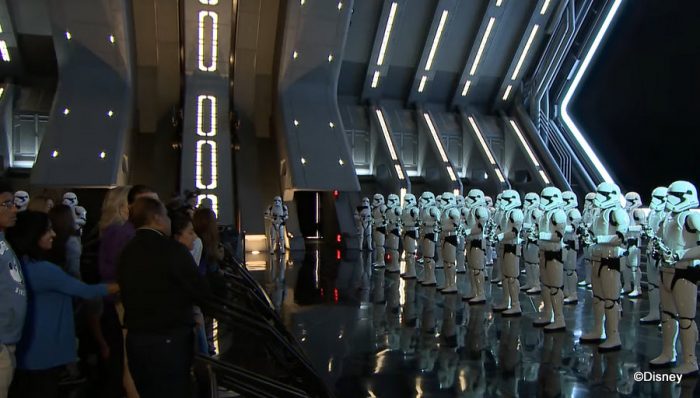 Whether you're several feet away or right up close, the Stormtroopers — consisting of statues and, from the preview, live performers, too — are impressive and intimidating.
Once you manage to finagle an escape attempt, you'll board a ride vehicle piloted by an R-5 droid. This sequence seems to include some simulators, a trackless ride system that can move your vehicle backward and forward, and encounters with AT-ATs.
Rise of the Resistance Preview
Star Wars Celebration earlier this year revealed the ride vehicle for this portion of the ride. Click here for more views!
The ride concludes with a final escape sequence involving a drop. We don't have specifics on this yet, but we're going to bring you info about accessibility and the drop when the ride opens.
We can't wait to experience Rise of the Resistance — and to bring you even more from this ground-breaking attraction — in just a matter of days!
Are you planning to enjoy a wild ride on Rise of the Resistance this year or next? Let us know in the comments!