We don't know what we would do without Disney+!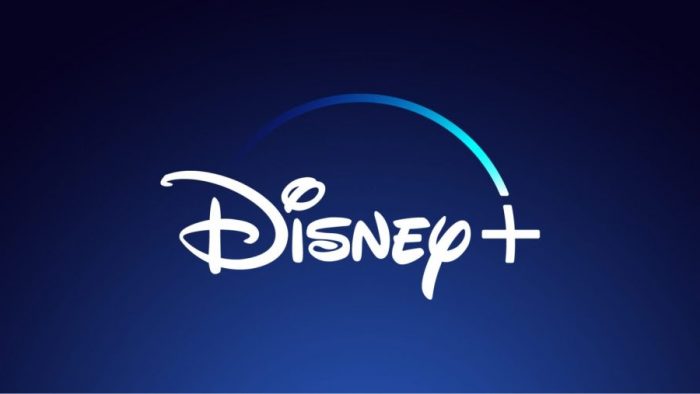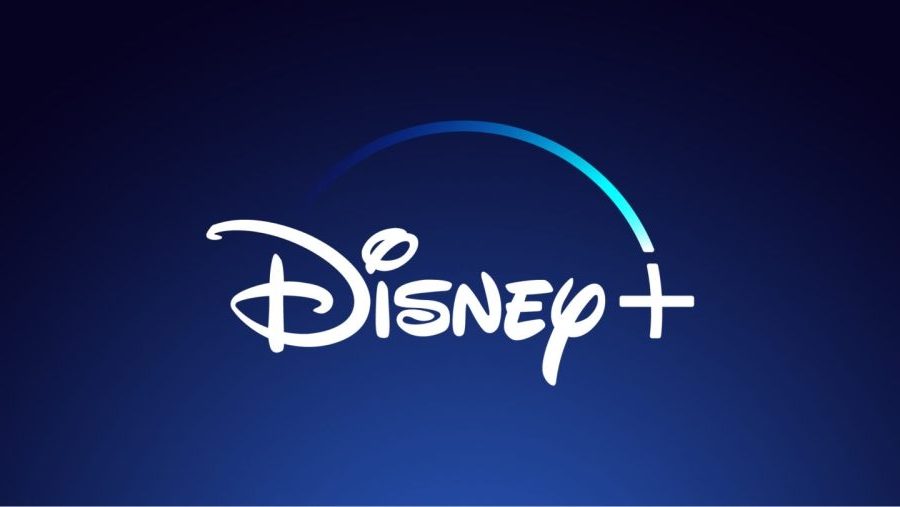 And while we've been binge-watching plenty of shows and movies here at AllEars since the first day the platform launched. We also love personalizing our accounts to keep our watch lists filled with our favorites! Yeah, that's right! You can choose from over 170 icons on the streaming service, and we think we know what your choice says about you!
Check out what your Disney+ icon says about you!
If you chose a Marvel icon…

You're GREAT at keeping secrets! Marvel fans are some of the most trustworthy people out there, 'cause they'll do their best to make sure that no spoilers get out to the public. The Marvel icons update regularly, and you can choose from new characters like Moon Knight and Ms. Marvel!  Seriously, it took forever for Spider-Man: No Way Home spoilers to start making their way out! With so many hit Marvel shows on Disney+, we know Marvel fans have had to work extra hard to keep the series secrets! We love you 3000, Marvel fans!
If you chose a Star Wars icon…

You are an extremely balanced person! You understand that every person has a lil bit of the Light and a lil bit of the Dark in them… And that's what makes us human! The Star Wars icons have also been updated to include characters from the new Disney+ series like Obi-Wan Kenobi and The Book of Boba Fett.  It's all about the balance in the Force, bb (obvs, I mean BB-8). The question is, are you leaning more toward the Light Side today or the Dark Side? Your avatar can speak for you!
If you chose a Pixar icon…

You're a storyteller! Pixar creates some of the most beautiful stories that touch our hearts. From giving us a look at our inner emotions to letting us see the world from a toy's perspective to even transporting us into the Land of the Dead, Pixar is able to give us so many feels, while better understanding ourselves. The Pixar icons also include characters from new releases like Turning Red and Luca! And with your awesome storytelling abilities, we bet you can create your own epic tales to share with the world!
If you chose a National Geographic icon…
You have a way with animals! Have you ever heard of someone who's an animal whisperer? That's you, my friend! You love all kinds of creatures and appreciate the beauty they bring to this earth. While you'd love to cuddle up with your dog or cat, you also love learning about exotic species from all over the world! We're pretty sure that Dug from Up would be one of your best buds!
If you chose a Disney Junior icon…

You're a kid at heart! Whether you're the person who still might bite lollipops (it's a thing, you guys) or who wants to ride all the kiddie attractions in the Disney Parks, that childlike spirit inside of you finds light and hope in everything! The excitement, joy, and wonder you bring to the table is refreshing. You brighten the lives of everyone around you (including us!).
If you chose a Mickey Mouse & Friends icon…

You have a tight-knit friend group, just like Mickey and the gang! While we've all grown up watching Mickey, Minnie, Donald, Daisy, and Goofy bond in cartoons and movies, you have your own special group of friends! Whether you're a band of unlikely pals or best buddies for years, you're a social butterfly who is a wonderful friend to everyone you know. And that tight-knit group of yours? You guys have the BEST time together!
If you chose a Classic Disney Character icon…

You don't mind throwing it back to the originals! You can't go wrong with classic Disney movies. And your nostalgia for the films that started it all makes you one of the biggest Disney fans out there! Maybe you owned the VHS tapes of the movies or collected the CD soundtracks to the films (I still have them!). But even if you're just discovering Disney for the first time, you still have great taste in what to watch.
If you chose a Disney Princess icon…

You stay true to your heart! The Disney Princesses are a set of empowering women who give girls everywhere the strength to be who they are. While Rapunzel has taught us to follow our dreams, Belle has taught us to find adventure, and Ariel has taught us to hold onto the people we love, each Disney Princess' story creates a spark in us. So where is your heart going to lead you, princess?
If you chose a Disney Villains icon…

You're clever, cunning, and wickedly awesome! Even though the Disney Villains are technically the baddies, they're also some of the BEST characters out there. They are all confident in themselves and their talents, never letting anything stop them from achieving their goals. They're also super hard-working and ambitious, just like you are (as you watch everything on Disney+ duh). We think that the villains get a bad rep, don't you??
If you chose a NEW Disney Channel icon…

You're a member of Gen Z! You have thrived off the access to the coolest things Disney has to offer all around the web. Whether you are one of the people to tune in as soon as Descendants is on TV, watch Gravity Falls on repeat (we miss you!), or know all the words to the new Duck Tales theme song, you're a part of the next generation of all things Disney! How cool is that?!

If you chose an OLD Disney Channel Icon…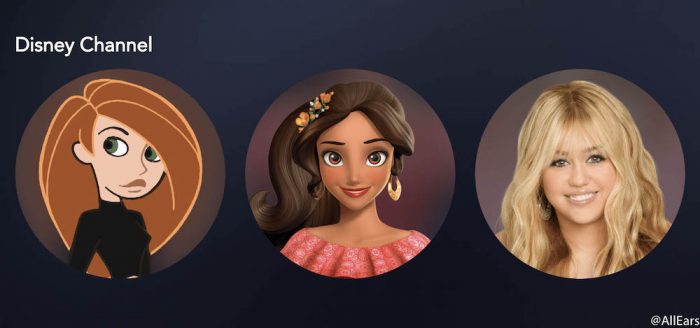 You're a millennial! You'll know that special feeling when you see your favorite stars draw a Mickey head after saying "And, you're watching Disney Channel." You grew up on High School Musical watch parties, went to the Hannah Montana: Best of Both Worlds Concert, and wanted your ringtone to be the same as the Kimmunicator's. You were THE start of Disney Channel Original Movies (DCOMs foreva), and you probably spent hours playing games on the Disney Channel website. Bueno Rufus, anyone??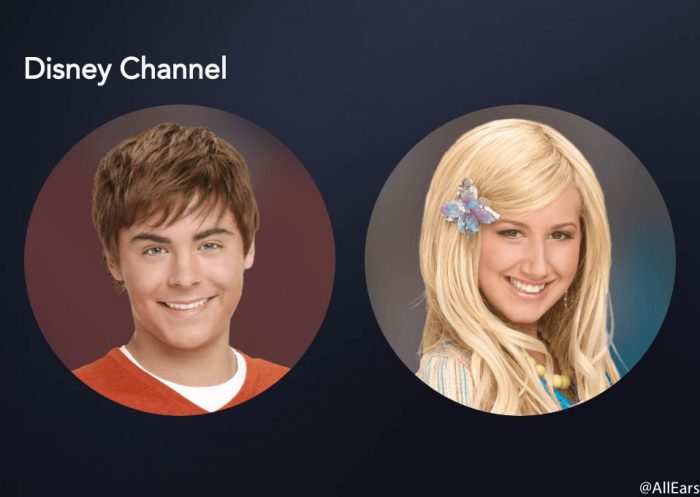 If you chose a Muppets Icon…

You're quirky, offbeat, and fun. You get an excited feeling in your stomach every time you hear "It's time to play the music, it's time to light the lights," and you can't stop listening to "The Rainbow Connection." You're an old soul and a bit of an oddball, but people can't help but find you charming! You were also probably a little too excited when The Muppet Show was added to Disney+.
If you chose a Simpsons Icon…

You're the comedian of your friend group. You're a huge fan of classic cartoons and comedy, and you might get caught cracking inappropriate jokes every once in a while. You're also probably a '90s kid who's been watching the show since it debuted in 1989!
If you chose an X-Men Icon…
You're probably a huge comic book nerd. Seriously, these aren't even the live-action X-Men! You probably geeked out over the old X-Men animated series, you can list off Marvel facts like no other, and you have some strong opinions about when and how the X-Men should be introduced to the Marvel Cinematic Universe.
Honestly, I might start changing my icon every week to try and get through every single one of them! (Right now, I'm digging my Kim Possible icon though.) You can start binging with your new icon and check out ALL the content on Disney + here!
Which Disney+ icon do you have? Let us know in the comments below!