If you're anything like me, Disney+ has been the only thing streaming on your TV since November 12.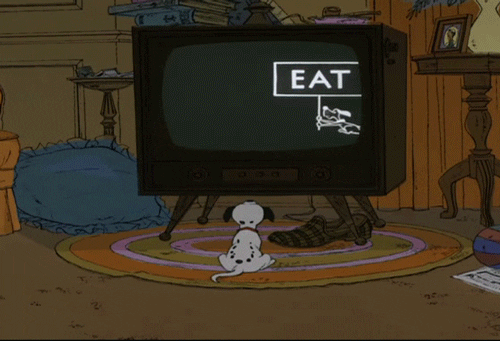 Well yesterday, I found myself in a little pickle.
I had already cried through all the episodes of The Imagineering Story, fawned over Baby Yoda in The Mandalorian, considered getting a tattoo with Jeff Goldblum, answered all of Forky's questions, cringed as 40-year-olds tried to recreate their high school musicals, AND briefly wished I was in back in high school thanks to High School Musical the Musical the Series (and quickly snapped out of it), when I realized something horrible:
I DIDN'T KNOW WHAT TO WATCH NEXT.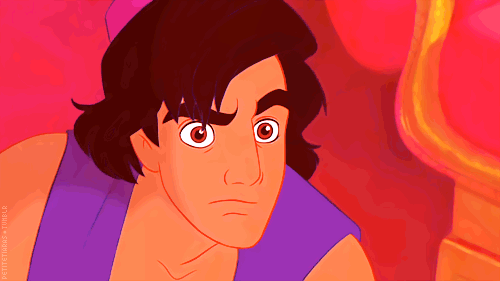 Sure, I could turn on the live-action Lady and the Tramp, but I didn't feel like crying over the adorable rescue pups. So instead, I decided to click on something I've blatantly ignored and scrolled past 189 times already: NOELLE.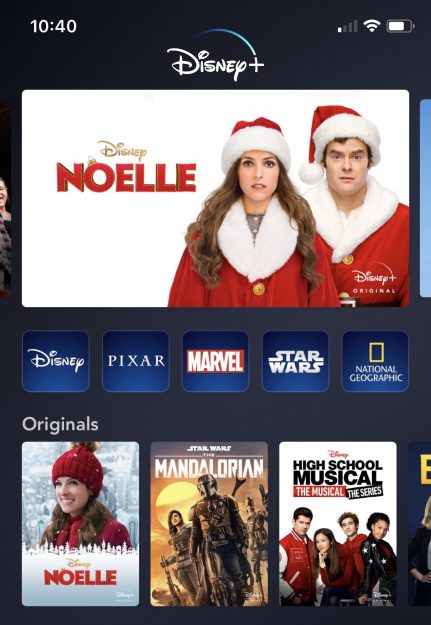 I thought, "This will probably be incredibly predictable and a female version of Elf, but that's ok. It'll be good for background noise and hopefully a few chuckles." But, boy, was I wrong. (And jokes on me, cause I cried anyway.)
(This article will contain spoilers for the movie. But I'll warn you when they're coming!)
Yes, the movie was pretty predictable (but not in the way I initially thought) and yes, it has a few moments reminiscent of Elf. But it was also SO MUCH MORE.
In the story, Noelle (Anna Kendrick) and her brother Nick (Bill Hader) are the kids of Santa Claus. And (spoiler alert maybe?) when Santa passes away, the legacy is passed on to Nick — even though it's Noelle who's shown interest in spreading holiday cheer and learning the Santa business her whole life.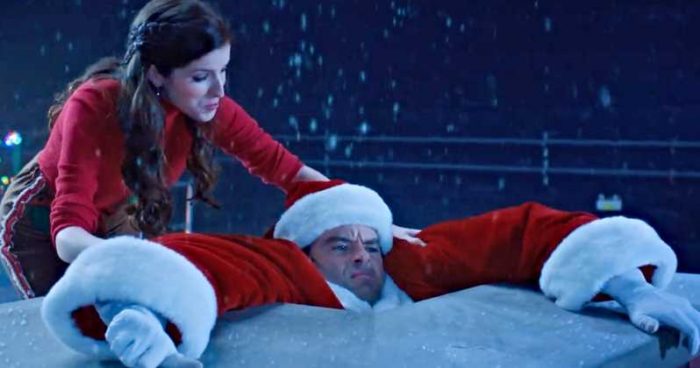 Nick cracks under the pressure and runs away, causing Noelle to head off into the real world to find "Santa" and bring him back in time for Christmas. She's accompanied by a grumpy elf named Polly (Shirley McLaine) and eventually seeks the help of a Private Investigator (Kingsley Ben-Adir). Meanwhile, their tech-geek cousin Gabriel (Billy Eichner) is named interim Santa at home in the North Pole. (Cue the hilarity.)
It's adorable, charming, and delightfully cheesy — I found myself giggling at Noelle's antics and Polly's crabbiness.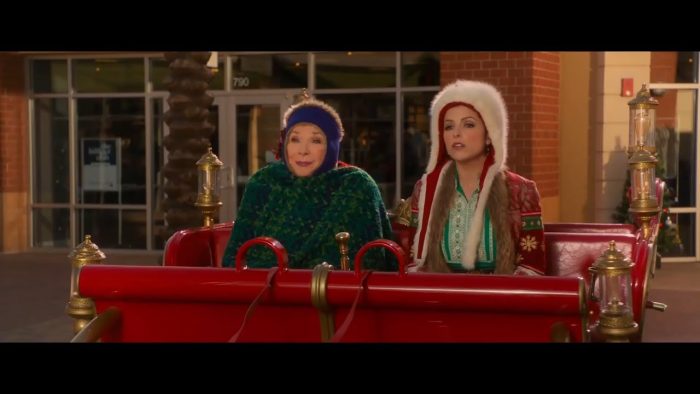 (Here's where the spoilers start! But you've probably already predicted the ending.)
First things first, major props to Billy Eichner as Gabriel. He's a clear example of when technology goes too far — eventually suggesting toys be delivered by drone or Amazon Prime instead of sleigh. He even dons a white-haired man bun which made me actually LOL.
But the real winner here is Anna Kendrick as Noelle, who eventually becomes the first female Santa. (WOW SHOCKING YOU TOTALLY DIDN'T SEE THAT COMING RIGHT!?)

In the end, it's clear that Noelle, not Nick, embodies all that is Santa Claus. The Christmas Elders realize there is no rule against it, Santa's just always been a man.
And while this is just a silly, cheesy Christmas movie — it also isn't.
For starters, Noelle doesn't end up with a love interest. Even though she has great chemistry with Nick (the private detective), the main purpose of their relationship is friendship and to help each other — something we don't often see with female leads.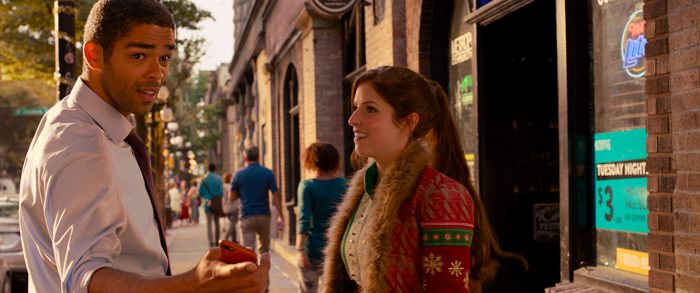 But the main reason this movie is so relevant is that Noelle gets to be Santa. Even though she was glossed over and it was just handed to her brother initially, he didn't want it, and he wasn't right for the job. Nick ends up happier on his less-powerful path, which, as an aside, shows that boys can be good at anything, too. (Which, in this case, is teaching yoga which might be considered a "largely female job". But that's a whole other rabbit hole we could fall into.)
In the end, it's Noelle who gets to wear the big red coat and fly the sleigh like she always wanted. And she's amazing at it. Well, maybe not at first, but she really slayed it after a short time on the learning curve.
Taking it a step further, Noelle's first act as Santa is to make Polly the first female Christmas Elder — showing that women can support each other and lift one another up. Noelle is the strong Lady Santa we never knew we needed.
Noelle follows in a long line of powerful ladies in the Disney family — princesses like Tiana, Merida, and Moana have been strong and independent, with or without a love interest. And in Frozen 2 we get to see BOTH Anna and Elsa ditch their dresses for PANTS and go on an a female-led adventure.
Even the OG Disney lady, Minnie Mouse, got pants for the first time in 90 years this April, as she was made Captain on the Disney Cruise Line.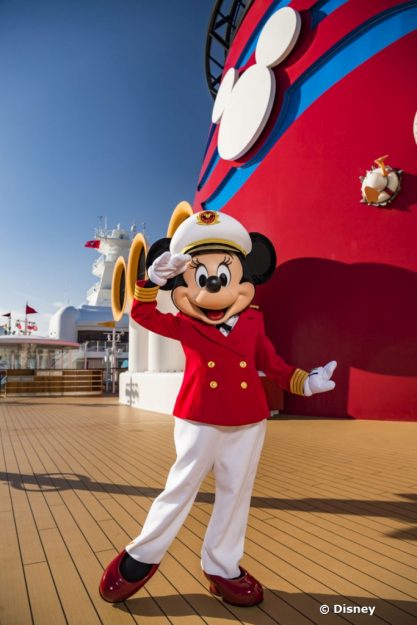 And the best part of all of this is, Disney's not saying that girls shouldn't want to grow up to be princesses or wear dresses or dream of true love. They're just saying it's also okay to wear pants and captain a ship. They are showing little kids something very simple: there is no wrong way to dream.
Which is why at the end of Noelle, even though I saw it coming, I still cried.
Because it's nice for little girls (and big ones like me) to see that they can be anything…even Santa.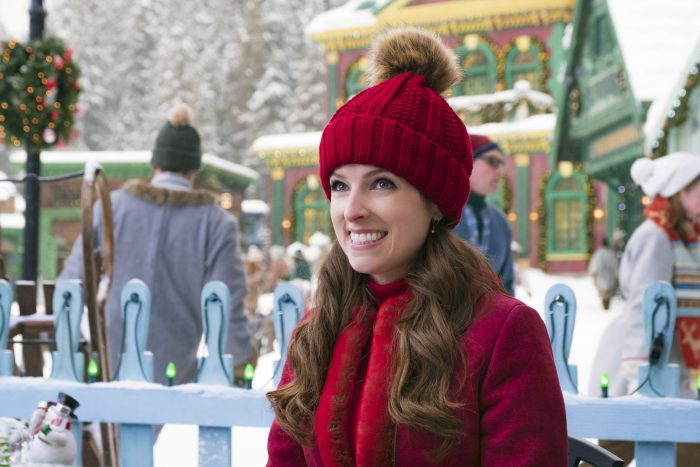 Have you watched Noelle on Disney+? Let us know your thoughts in the comments!
Want to learn more about Disney+ streaming service? Check out these posts: