On November 12, Disney+ will launch as the dedicated streaming home for movies and shows from Walt Disney Studios, Walt Disney Animation Studios, Pixar, Marvel, Star Wars, National Geographic, and more.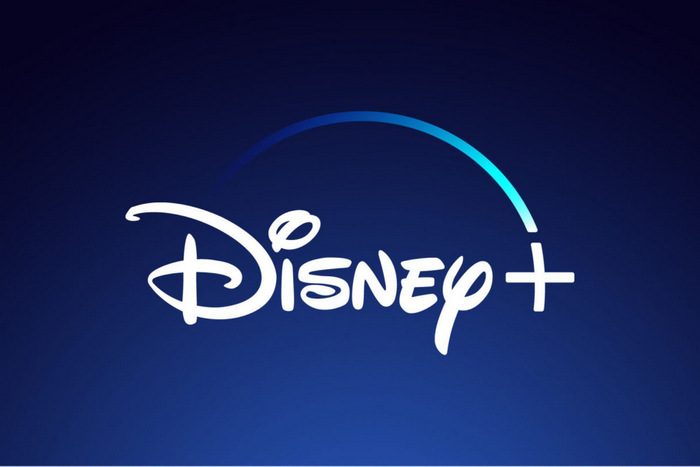 Just looking at the pre-existing content that Disney+ will contain makes one think wistfully of all the Blu-Rays and DVDs and VHS (I am old) that will now collect dust as watching their films becomes as easy as clicking a button.  The library catalog will vary by region, but by the end of year one, Disney+ is predicted to make available more than 7,500 episodes of television and 500 movies familiar to any long-standing fan of the studio.
A whole new parcel of shows have been produced specifically for the service as well, some of which will be present at launch.  These include both scripted and unscripted series, feature films, and short-form content, a selection of which were provided to us prior to launch as previews.
The World According to Jeff Goldblum
"When you explore the ordinary, sometimes you might just discover the extraordinary."  –Jeff Goldblum
In The World According to Jeff Goldblum, we follow the actor as he delves into the nature of random objects and their importance to the people who love them.  Whether it's sneakers or ice cream, tattoos or denim, nothing is so obscure or mundane as to not furnish Goldblum with excitement and mystery.
Animated interstitial bits give historical or scientific background on the topics, making the show feel a little like the love child of Good Eats and California Gold except instead of food, it's anything, and instead of Huell Howser, it's the lanky, rubber-faced Goldblum making folks in a Tex-Mex bar sing "Somewhere Over The Rainbow."  The episodes where Goldblum already has some enthusiasm for the subject like ice cream, or where there ends up being some deep personal significance for the people he encounters as with tattoos, work better than the ones where he mostly seems to wander around wondering why anyone would care about $100k sneakers.  Not every subject is as engrossing for the viewer as it is for Goldblum, but his commitment to his Jeff Goldblum Persona is pretty consistently entertaining nonetheless.
[Want more Goldblum?  We sat in a roundtable with him at a recent press conference.]
Encore!
"Today is opening night.  What will happen?  I don't know, but I know it will be worth watching.  Maybe not hearing, but watching." –Adam Wachter, Musical Director
Encore! comes from Executive Producer and Host Kristen Bell, who each week reunites people 10-40 years away from their high school days to perform the musicals they did back in the day.  In the process, they will relive their past glory and rediscover their interpersonal bonds.
The production takes place over a week and the featured cast gets the benefit of professional directors and costumers, etc., but the point of it isn't really that the end result will be mistaken for a Broadway production, or even a community theater production.  It's about being a witness to people facing their fears and insecurities to get back a time they thought was gone forever, and accomplish something they thought was entirely out of their reach.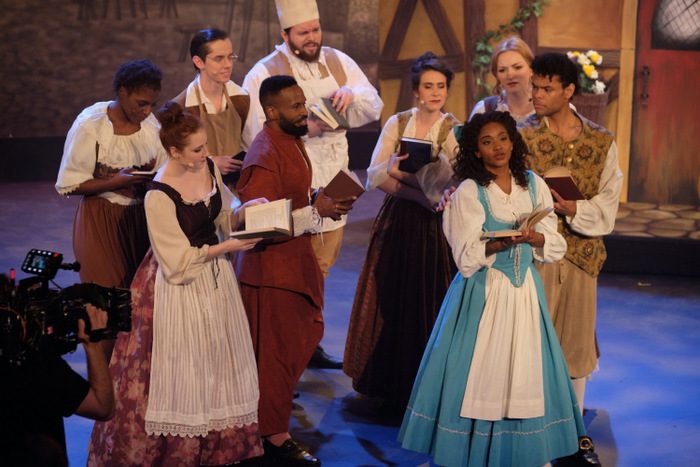 Of the first two shows, "Annie" focuses more on the interpersonal drama of the featured cast whose lives are naturally a little more complex for being eleven years further away from their high school production than those in "Beauty and the Beast."  "Beauty and the Beast" focuses a little more on the technical difficulties of putting on a show more dependent on costumes and choreography.  In both there is a guest star appearance towards the end–Kristen Bell and Susan Egan–but not really much of a wrap up as you'd expect after the production is over.  Once the house lights come up on the musical, the TV show is done as well.
You know, if you're the sort of person who really likes these reality TV types of shows where people come in and bond through emotional rawness and conflict and public humiliation, then this is probably a good choice for you.  My sense of secondary embarrassment is too acute for this to be anything but all kinds of painful for me so I would have to take a pass.  Break a leg.
Marvel's Hero Project
"Might as well take your difference and make something really cool that shows the joy of differences." –Jordan
"When one falls, we all fall.  But when one rises, we all rise." –Elijah
"I can't see anything.  And that includes limits for myself." –Adonis
Marvel Entertainment's first non-scripted reality series Marvel's Hero Project looks at twenty different kids who have chosen to make a positive difference in the world and rewards them for their selflessness by welcoming them into an elite group of inspiring youths:  Marvel's Hero Project.  Whether their specific niche is designing appliances for those with missing limbs, or evangelizing for child welfare, or demonstrating the strength of pursuing your dreams, their true superpower is their indefatigable belief that the world can be a better place and that they have the personal power to make it happen.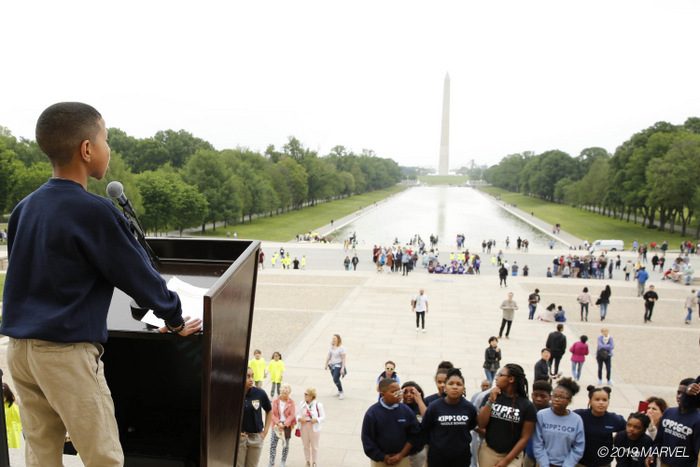 The second half of each episode goes back to the Marvel offices where they discuss their process in making each kid into a specific comic book hero and ultimately present them with their own comic and Marvel Hero Project jacket.  Running around 25 minutes, the show doesn't delve deeply into each kid's personal experiences and you don't get much of a sense of the trials each of them must certainly have suffered, but it's nice to see them get the superhero treatment and have their story broadcast to inspire others.  When the news today often seems like a constant barrage of bile where only the greedy or selfish or hateful rise to the top–Marvel's Hero Project  is a welcome injection of hope for the future.
The World According to Jeff Goldblum, Encore!, and Marvel's Hero Project will stream their first episode on Disney+ at launch, with new episodes released every Friday.
Visit DisneyPlus.com to learn more!
Questions?  Comments?  Suggestions?  Drop us a line below.
Be sure to follow @allearsnet on Facebook, Instagram and Twitter!
Check out our YouTube Channel for reviews, news, information and more!
Click below to subscribe to the AllEars® newsletter so you don't miss any of the latest Disney news!

What unscripted Disney+ original are you looking forward to most? Let us know in the comments!