On November 12, Disney+ will launch as the dedicated streaming home for movies and shows from Walt Disney Studios, Walt Disney Animation Studios, Pixar, Marvel, Star Wars, National Geographic, and more.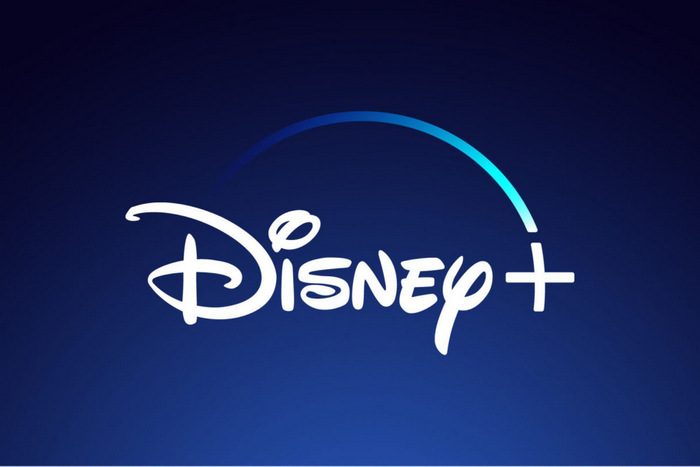 Just looking at the pre-existing content that Disney+ will contain makes one think wistfully of all the Blu-Rays and DVDs and VHS (I am old) that will now collect dust as watching their films becomes as easy as clicking a button.  The library catalog will vary by region, but by the end of year one, Disney+ is predicted to make available more than 7,500 episodes of television and 500 movies familiar to any long-standing fan of the studio.
A whole new parcel of shows have been produced specifically for the service as well, some of which will be present at launch.  These include both scripted and unscripted series, feature films, and short-form content, a selection of which were provided to us prior to launch as previews.
Lady and the Tramp
"Just remember:  When the baby moves in?  The dog moves out." –Tramp
Lady and the Tramp is a live-action remake of the 1955 animated classic.  Audiences are likely familiar with the story of the pampered cocker spaniel Lady (voiced by Tessa Thompson) who meets and falls in love with the free-wheeling stray Tramp (voiced by Justin Theroux.)  Together they surmount rats, cats, and post-natal neglect while enjoying fine Italian food.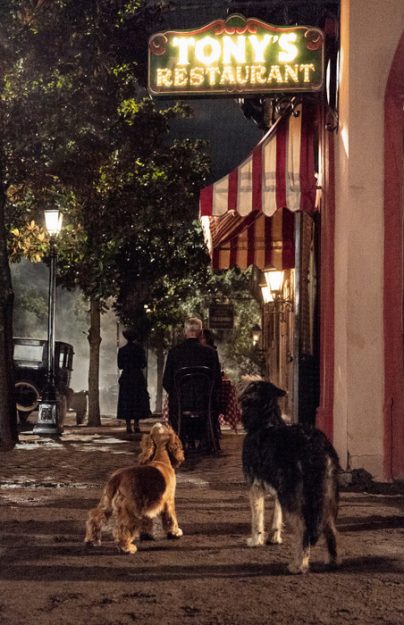 While they keep at least selections of most of the original soundtrack,  the Siamese Cat song has been replaced by a jazzier song "What a Shame" that falls more in line with the racially sensitive casting that is as refreshing to see as it is a little odd for turn-of-the-century Georgia.  The dogs are as cute as you'd imagine and the humans are as oblivious to their canine's inner lives as always, with the exception of Adrian Martinez's dogcatcher whose Javert-esque persecution of Tramp is apparently both his vocation and his avocation.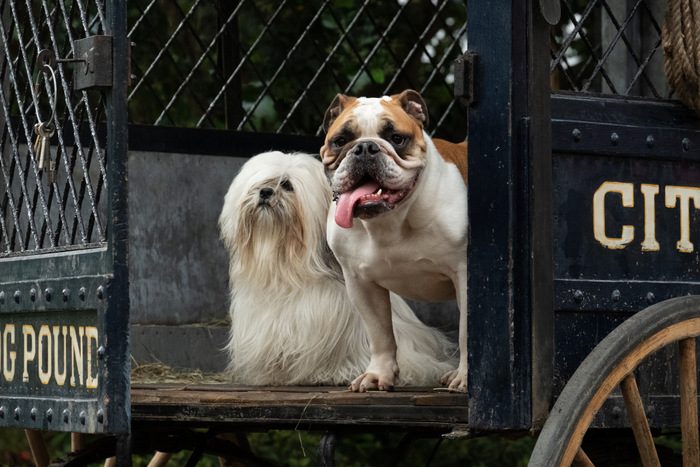 Peggy Lee's famous number "He's A Tramp" is still there and really kind of typifies the entire remake:  The live dogs are both adorable and a little offputting as they are CG modified to sing and shimmy to the familiar tune; and the song lyrics are changed slightly and inexplicably as the meanings remain the same but the lines just scan a little more awkwardly.  You are left with an impression that the production is at once good-looking and professionally done and altogether less appealing than the original animated film.  If you enjoy animal movies, this is certainly worth a watch, but don't expect it to make you forget the 1955 version anytime soon.
High School Musical: The Musical: The Series
"But we hate musicals."
"I don't hate musicals.  I just think it's weird when people like, burst into song in the middle of the street."
"Dude.  That's a musical." –Big Red and Ricky
The incredibly meta High School Musical: The Musical: The Series which follows a (fake) high school class putting on a production of High School Musical in homage to it having been shot in their (real) high school is shot with hand-held cameras to give it more of a mocumentary feel.  The main story revolves around the charming but shy Nini (Olivia Rodrigo) whose musical confession of love to her boyfriend Ricky (Joshua Bassett)  leads to him bolting from the room and asking for a "break" in their relationship (which he thinks is a good idea because he has apparently never seen Friends.)  Once she manages to move on and find another boyfriend however, Ricky immediately wants her back.  His plan to break her up from EJ involves him crashing the High School Musical auditions to get cast as Troy to Nini's Gabriella, which works like a charm despite him not having any experience or even interest in musicals at all.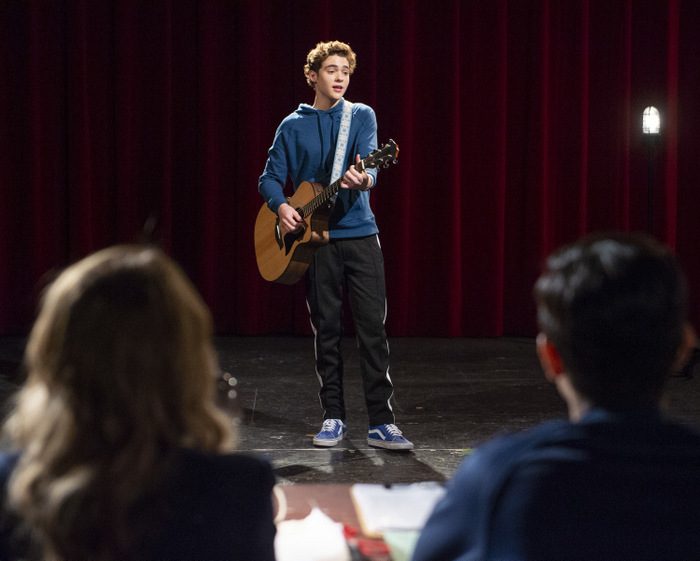 The cast is young and attractive and talented just as in the original film, and they burst out into song just as easily.  A lot of it is respectably funny, particularly Matt Cornett, playing a kinder, gentler Gaston-ish EJ, and Larry Saperstein as Ricky's BFF Big Red who doesn't really want any part of this whole thing.  Mr. Mazzara (Mark St. Cyr) as almost the lone non-musical character, the school's STEM teacher, lends a nice subdued counterbalance to drama teacher Miss Jenn (Kate Reinders) fairly over-the-top Kristin Chenoweth act.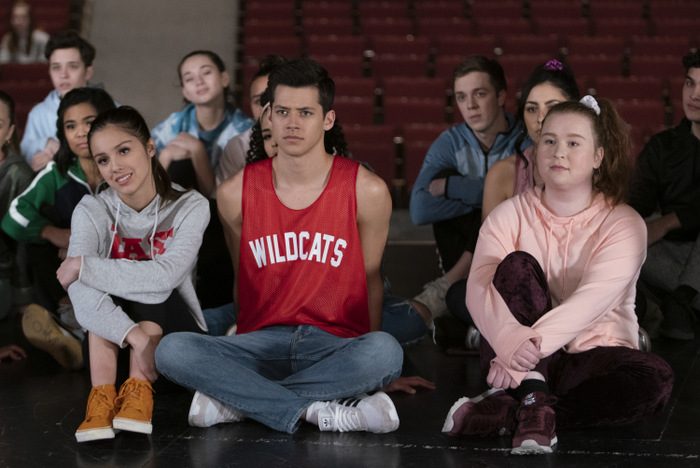 At the heart however, is the fact that it's hard to have much sympathy for Ricky who, as Nini accuses him in the second episode, doesn't really care anything about the show as much as he only wants the opportunity to harass her into coming back to him.  If you were a devotee of the original film series, or if you have a soft part of your heart for the love problems of teens, or if you just want to see what the love child of Waiting for Guffman and The Office looks like, this might be for you.  Otherwise, if you weren't a High School Musical fan already, I'm not sure this will change you around.
[Want more High School Musical: The Musical: The Series?  Check out the press conference that we attended recently for it.]
High School Musical: The Musical: The Series will stream its first episode on Disney+ at launch, with new episodes released every Friday.
Visit DisneyPlus.com to learn more!
Questions?  Comments?  Suggestions?  Drop us a line below.
Be sure to follow @allearsnet on Facebook, Instagram and Twitter!
Check out our YouTube Channel for reviews, news, information and more!
Click below to subscribe to the AllEars® newsletter so you don't miss any of the latest Disney news!

What original scripted content will you be tuning into first? Let us know below!