On November 12, Disney+ will launch as the dedicated streaming home for movies and shows from Walt Disney Studios, Walt Disney Animation Studios, Pixar, Marvel, Star Wars, National Geographic, and more.  High School Musical: The Musical: The Series, a scripted series of ten episodes will be available at launch with the first episode airing on Friday, November 8 (8:00 p.m. EST/PST) on ABC, Disney Channel, and Freeform.  
This reimagined take on the 2006 hit show presents in musical mockumentary style, a new cast of students at East High (the school where the original film was shot) putting on a school production of High School Musical to pay homage to it and transform their lives forever.
At a recent press conference, the cast and executive producer of High School Musical: The Musical: The Series convened to talk about the experience of recreating High School Musical magic.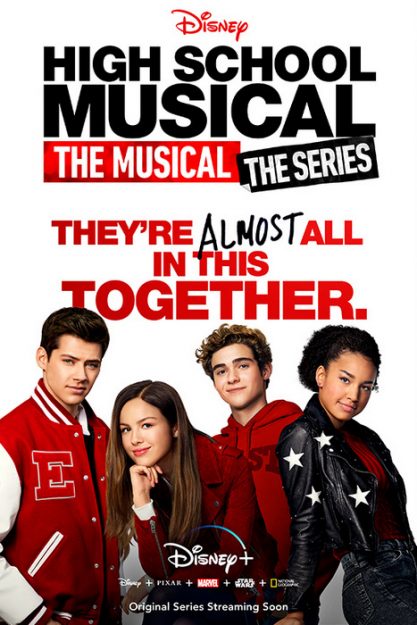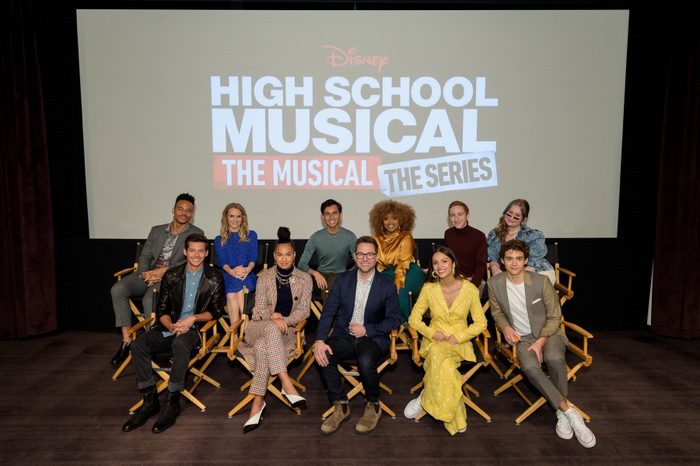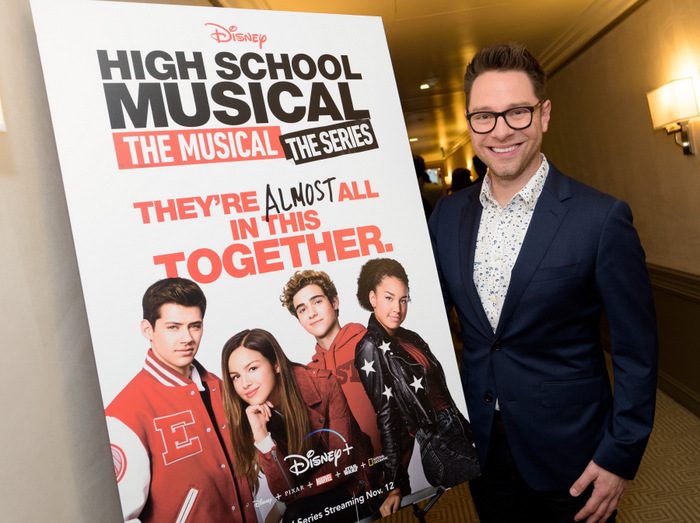 Federle on the differences between this show and the original:  "The obvious difference is that the original's a movie, right?  It was three movies and I think when you do a movie, you can tell a certain story in ninety minutes that we, with a television series, have a chance to go really deep, over ten episodes, with all of these characters.  So one of the big differences is that people who you might consider a side character at the beginning of the series get their own songs, get their own love stories, because I'm a big believer that every sidekick deserves their own love story.  Maybe because I grew up as a sidekick?  And then, because it's about a group of kids putting on a production of High School Musical, you're getting Olivia Rodrigo singing a song that you associate with Vanessa Hudgens, but she's singing it in this kind of rehearsal room context and setting, so you get to see the reality of what happens when this real sixteen-year-old is singing this song live, in addition to all of this brand new music we brought to the series as well."
Saperstein on what makes the show special:  "I think one of the cool things about this show is you get to see every character on this journey of finding the people that make them spark and make them excited to be themselves.  So I think one of the coolest things about this show is that even though all of us are completely different, it's about finding the tribe in this family.  So I think people will really relate to that and be excited to see everyone's individual journey toward sort of a common goal."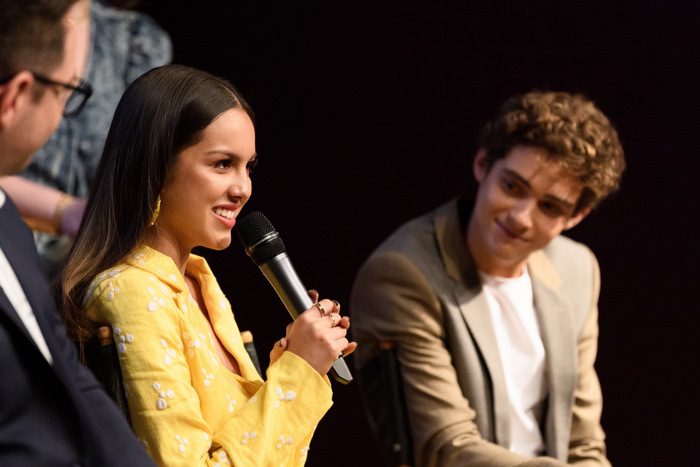 Rodrigo on her character's Asian background:  "I think one of the things I love so much about this show is the diversity.  I think kids watching this will really be able to find pieces of themselves in the characters, whether it be through their experiences or how they look or who they love…you know, that's one of my favorite things about the series and I'm so happy that we get to portray that.  Yeah, if a little girl who looks like me sees me up on stage and–I ("Nini") have two moms actually, one's White and one's Asian and both of my parents, one's White and one's Asian–and if they can kind of relate to that and see themselves in that and feel like they're not alone in any little way, then that makes what we do worth it at the end of the day."
High School Musical: The Musical: The Series will be streaming on Disney+ at launch–the second episode will premiere Friday, Nov. 15, on Disney+, with new episodes premiering on the streaming service every Friday.
Visit DisneyPlus.com to learn more!
Questions?  Comments?  Suggestions?  Drop us a line below.
Be sure to follow @allearsnet on Facebook, Instagram and Twitter!
Check out our YouTube Channel for reviews, news, information and more!
Click below to subscribe to the AllEars® newsletter so you don't miss any of the latest Disney news!