On November 12, Disney+ will launch as the dedicated streaming home for movies and shows from Walt Disney Studios, Walt Disney Animation Studios, Pixar, Marvel, Star Wars, National Geographic, and more.  "Forky Asks a Question," a series of ten animated shorts starring the eponymous Forky introduced in Toy Story 4 will be available at launch.  Viewers will watch Forky learn about the deep questions of the world, such as "what is money?"  "What is love?"  "What is cheese?"
To give us some background into the making of this series, voice actor Tony Hale spent a little time talking about his experience as Forky.
Hale on Forky:  "He's so simply made, he sees the world so simply…You know, the world is so chaotic, there's so much going on–having a character kind of stand up and go 'what's happening? What's going on?' asking very simple questions, bringing it back to basics…I think it resonates with people.  I know many times I want to stand up and go does anyone just want to ask what the Hell's going on here?"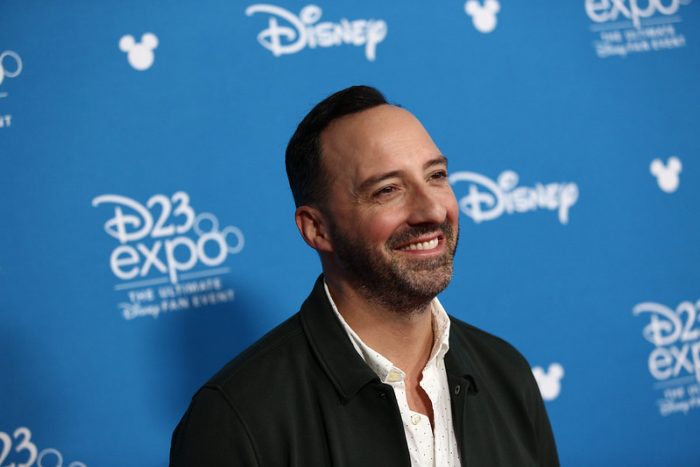 Hale on the longevity of Toy Story:  "You look at this group of characters who go through their own life and questions and ups and downs but they stick together.  To me, it's that real power of community.  We're not supposed to do this life alone, we're supposed to do it with each other.  And I love that.  It's a great picture of that because they've all been through all these different kinds of ups and downs but they've always had each other's backs, and it's like we need to do that.  Not to get all philosophical…independence is good, it's powerful, but what's wrong with healthy dependence?  What's wrong with seeing a group that really, in a healthy way, cares for each other?  And that's why we want to see that.  We want to see that journey."
Hale Asks A Question:  "One question that came up on my head was:  I still don't understand why you park in a driveway, and drive on a parkway.  That doesn't make sense to me.  So I would like someone to explain that to me."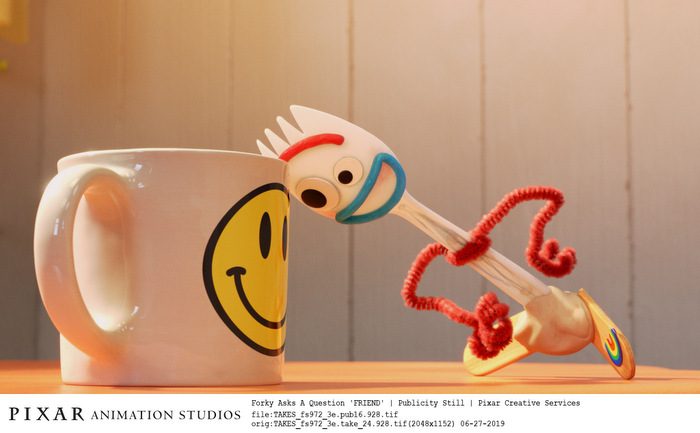 "Forky Asks A Question" will be streaming on Disney+ at launch–
"What is Money?" | Premieres Nov. 12 on Disney+
"What is a Friend?" | Premieres Nov. 15 on Disney+
Visit DisneyPlus.com to learn more!
Questions?  Comments?  Suggestions?  Drop us a line below.
Be sure to follow @allearsnet on Facebook, Instagram and Twitter!
Check out our YouTube Channel for reviews, news, information and more!
Click below to subscribe to the AllEars® newsletter so you don't miss any of the latest Disney news!

Do you love Forky as much as we do? Let us know below!