When planning a trip to the Disney Parks, you'll be faced with A LOT of decisions. While some of them will be total no-brainers, others can be quite difficult to make– especially when it comes to managing your budget!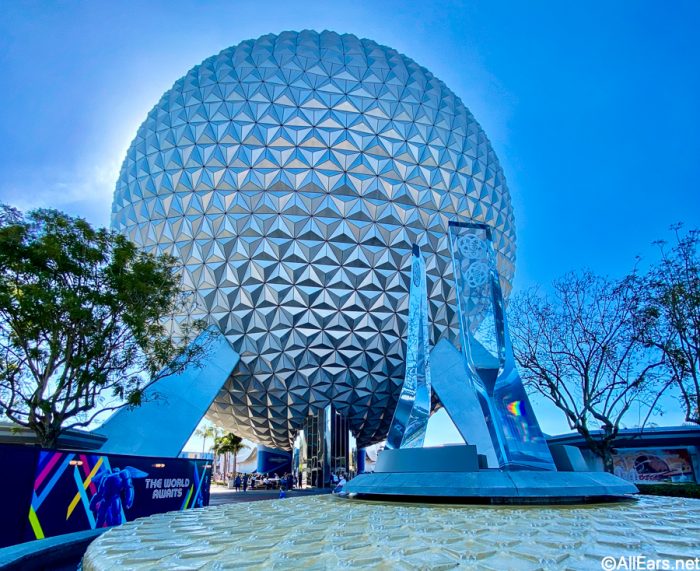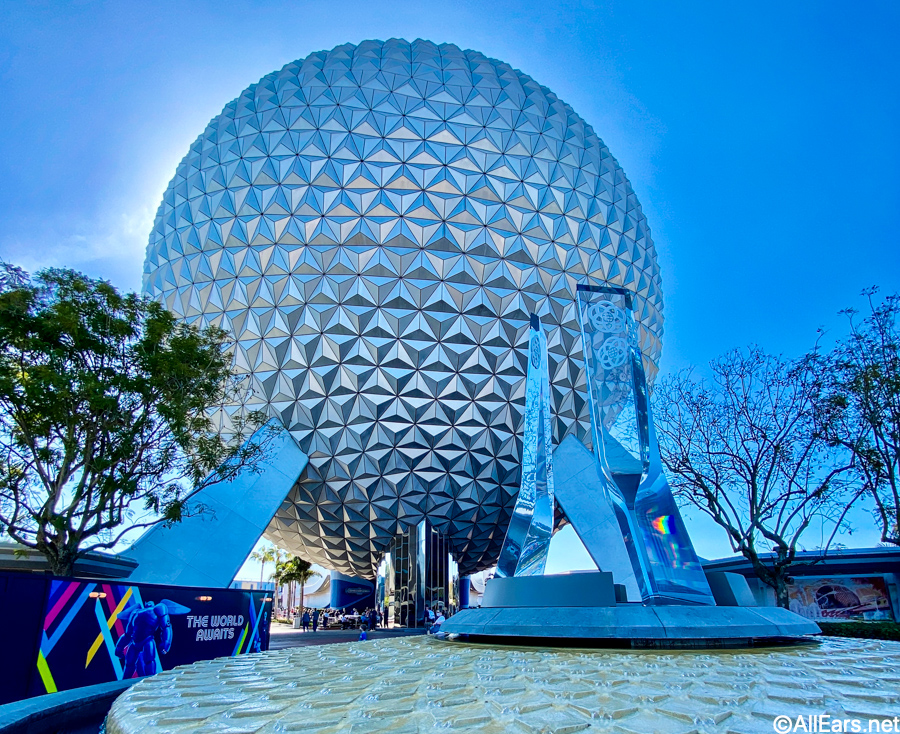 That's why we've put together a list of our top NINE toughest decisions you'll face when it comes to splurging or saving on a Disney vacation!
Yes or No to Adding Park Hopper?
While the convenience of splitting up days between different Parks can't be beat, this ticket add-on can really add on the bucks! If you're more of a planner, you can probably get by just fine without the approximate $60 per person Park Hopper; planning for just one Park per day certainly simplifies some things.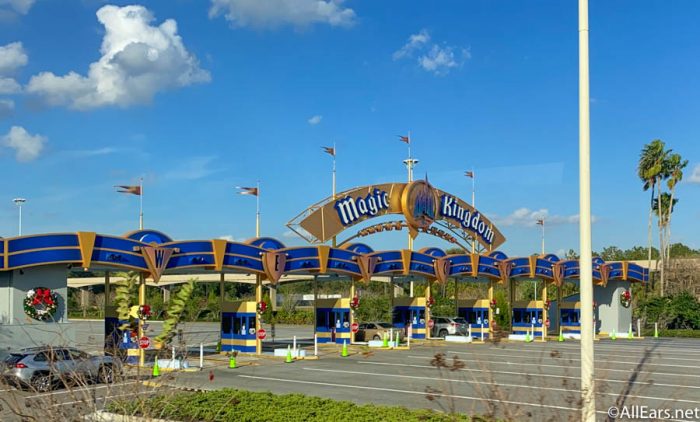 Park Hopping looks a little different these days than what you're probably used to. Currently, Disney World's modified Park Hopping allows guests to visit additional parks, but only after 2PM. So, you may not get the same "bang for your buck" out of Park Hopping than you did before!
How Long Will You Be Staying?
Planning the duration of your trip to Disney is another tricky one. You want to stay long enough to experience everything on your must-do list and maybe even enjoy a few repeats (we're not satisfied unless we get to ride Pirates at least FOUR times during our vacation!).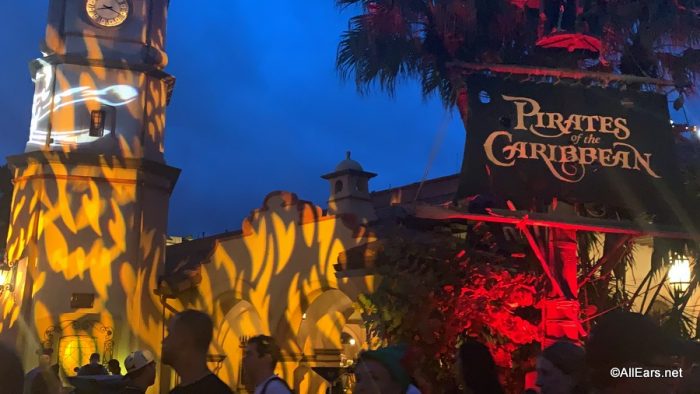 But keep in mind that while the cost of your Park admission goes down each extra day, you'll actually be spending more on additional nights at your Resort, eating more meals, and possibly buying more souvenirs!
Choosing a Value, Moderate, or Deluxe Resort
We know, once you've stayed at a Moderate or Deluxe, it can be really hard to recommit to a Value resort — but you can save a TON of money this way! And we've had our fair share of time staying at several Value, Moderate, and Deluxe Resorts, and we can confirm that there are pros and cons at EACH level.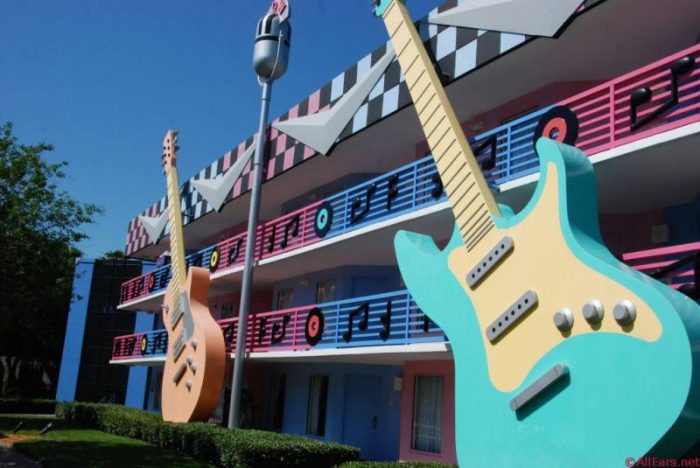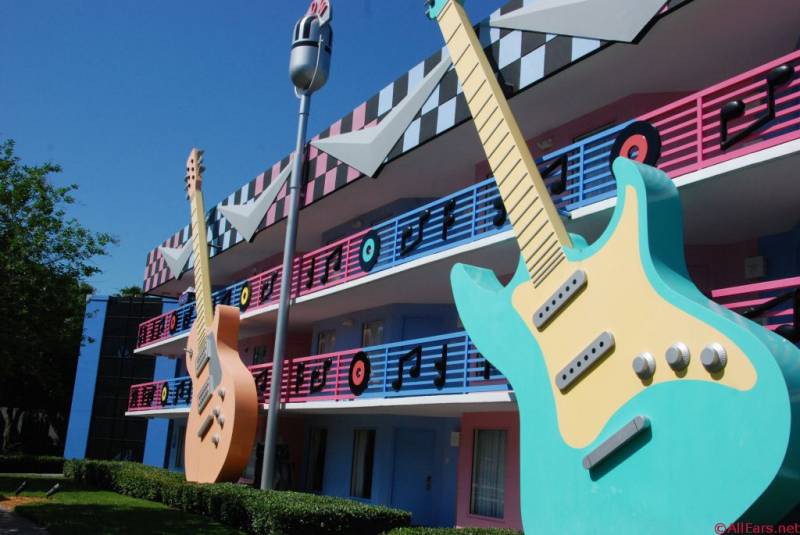 If you absolutely MUST stay at a deluxe resort, look into renting Disney Vacation Club points from an online broker– yup, it's actually a thing, and it's a fraction of the cost of staying in the non-DVC rooms at these high-end resorts!
Will You Fly or Drive, and Will you Rent a Car?
Airline tickets may cost a lot, and depending on where you're visiting from, this decision may be a no-brainer. However, parking prices at Walt Disney World have exploded in recent years! You can really hang onto some cash by using the free Disney Bus Transportation instead of bringing or renting a car. It currently costs $25 per day to park at the theme parks or $45-50 a day for preferred parking.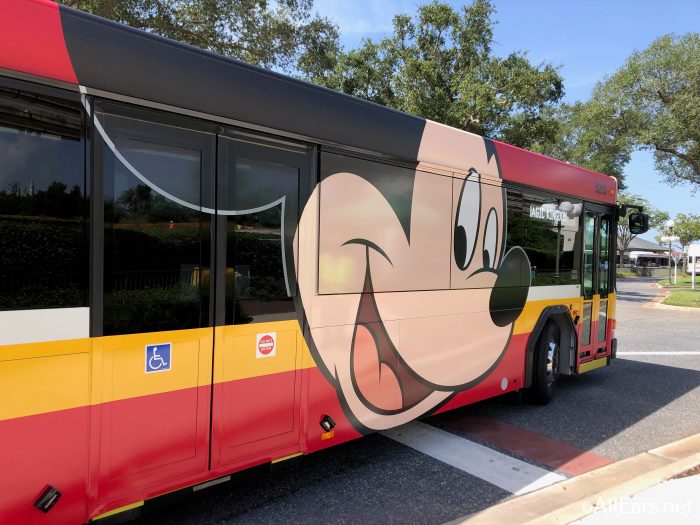 And parking rates went up recently at the Resorts too! The new costs are $15 a night to park at a Value Resort, $20 for Moderate, and $25 for Deluxe! You may be tired and sweaty when the parks close and you're standing on a crowded bus, but your wallet will thank you!
Are You Pulling Your Kids Out of School?
While some parents fear the ridicule of teachers and other parents, many families are already hip to this money-saving tip! There are just too many positives to outweigh the perceived cons here! Park tickets and Resort rates are significantly cheaper — not to mention the crowds tend to be lighter — when you travel while most kiddos are in school! It's definitely something to at least consider, particularly when your kids are young!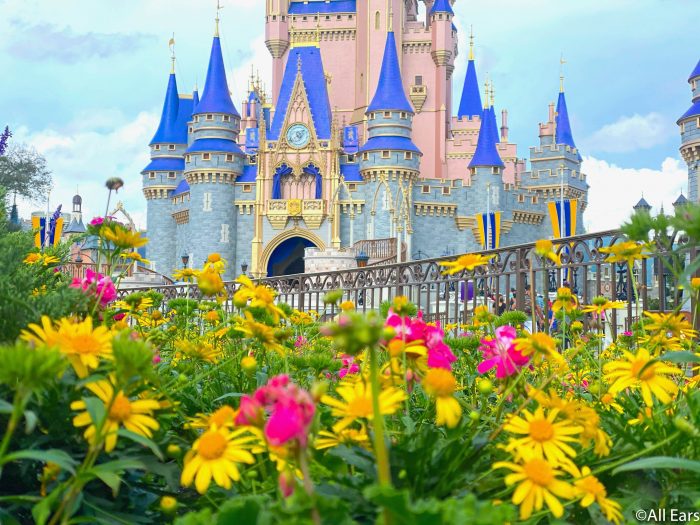 Choose Those "Enchanted Extras" wisely
UPDATE: As of right now, not all extras are currently unavailable. Be sure to check back for more updates when we learn more about their return.
Dessert parties, Bibbidi Bobbidi Boutique, After Hours, VIP tours– these are just a few of the upgrades that Disney has to offer for an additional cost. But are these add-ons really necessary for a good time at Disney? Sure, they're A LOT of fun, but we think it's safe to say you'll have a magical vacation even without any enchanted extras! These add-ons can easily cost the same as an extra night (or more!) at your resort hotel.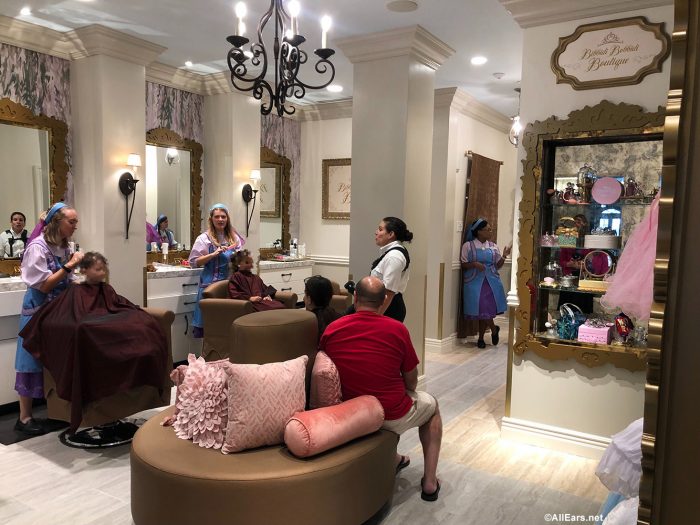 Keep in mind too that many of these extras are not available at this time during Disney World's phased reopening. If you're used to these enhancements adding those extra bits of magic to your trip, you may want to hold off until they return to book your next trip.
To Refillable Mug, or Not to Refillable Mug? That is the Question.
While unlimited fountain drinks, iced tea, and coffee may sound like a dream come true, at $19.99 a pop, we're talking a whopping $100 for a family of five! But the biggest drawback of a Refillable Mug is that you can only use these 16 oz. cups at your resort!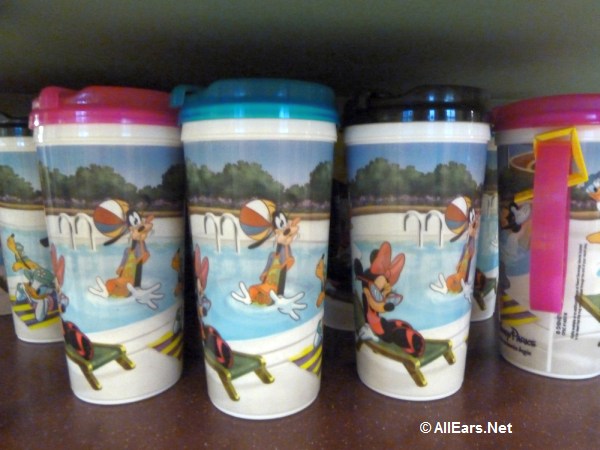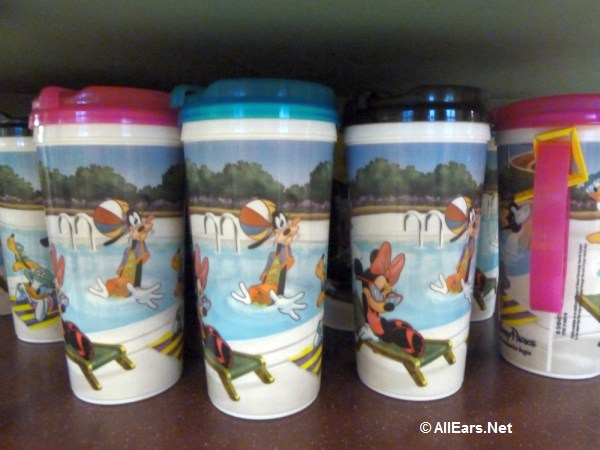 So unless you're planning on spending a lot of time hanging out in your room or you plan to bring your mug to the Parks to fill at water fountains and Bottle Refill stations, it might be worth the cost to invest in these refillable mugs. Keep in mind, however, that these do come included in the cost of the Disney Dining Plan (more on that in a little bit!).
Then There Are ALL of Those Dining Decisions!
UPDATE: As of right now, the Disney Dining Plan is currently unavailable. Be sure to check back for more updates when we learn more about its return.
It's notoriously difficult to decide if a Disney Dining Plan is best for you and your family. Basically it boils down to one simple question: do you enjoy ordering, or are you willing to order the most expensive item on the menu? If so, you can probably save a few bucks by going with the Plan, otherwise the savings will probably be negligible, and you may be left with more food than you know what to do with!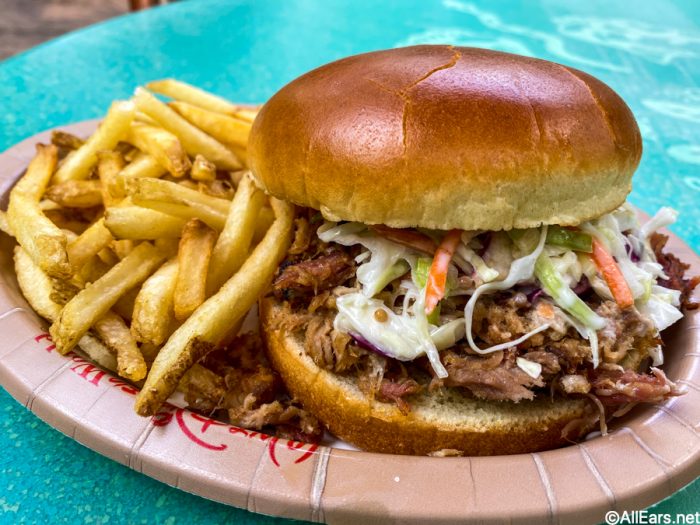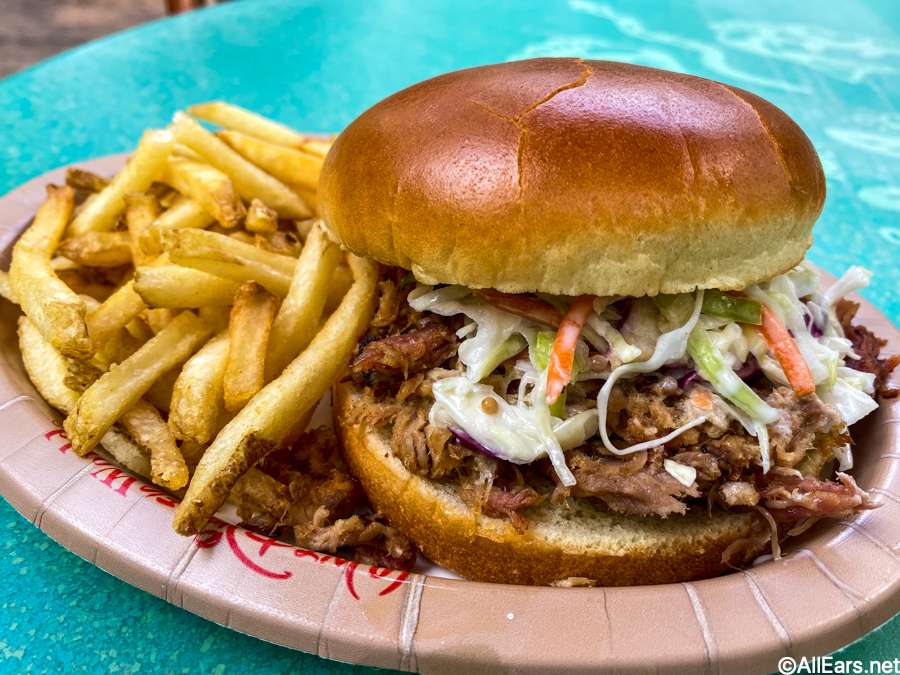 One of our best money-saving dining advice is this: use counter service hacks! While it's not widely known or advertised on Disney menus, you can order just the entree at most Disney counter service restaurants and skip the side of chips or extra fries to save a few dollars. Or share a large Quick Service meal between two people. Then you can use your saved cash to have a snack later when the hunger pangs kick back in!
Capturing Memories
Having photos of everyone together is a great way to remember your vacation, but the PhotoPass Memory Maker is expensive– it costs $69 for just one day of photos, or $169 for your entire vacation when purchased in advance or $199 after you arrive at the Parks!
Unless it's your honeymoon or you're celebrating a really special occasion, this perk might be a bit out of your budget. A trick we've used in the past is getting our pictures taken by PhotoPass photographers and having them snap a few pics with our phones or cameras. Note that at this time, PhotoPass photographers may not take personal phones for health and safety protocol. 
Which decisions are the hardest for you to make when planning a Disney trip? Do you have any money-savings advice or tricks of your own you'd like to share? Let us know in the comments section!
Join the AllEars.net Newsletter to stay on top of ALL the breaking Disney News! You'll also get access to AllEars tips, reviews, trivia, and MORE! Click here to Subscribe!