I'm not gonna lie, Disney at night is literally my favorite thing. From the glistening lights throughout the parks to the amazing nighttime shows, you just can't beat the atmosphere and experience.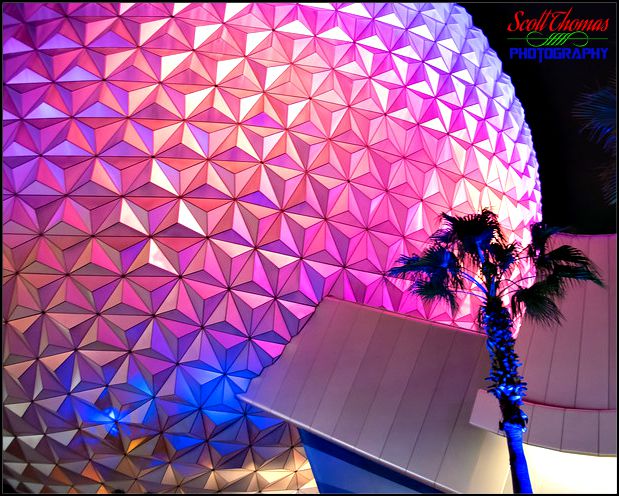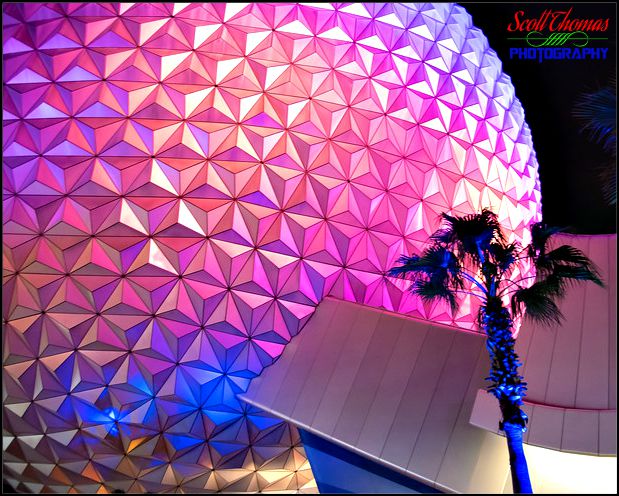 Not to mention that it's usually 10 times cooler at night, so that's always a plus!
Disney World really is filled with unique opportunities at night that make the parks and resorts even more fun! We're not just talking fireworks and shows, though, because that's a given. Instead, we wanted to point out a few more unique experiences that you can only see or do at night!
Ewok Village
Do you love Star Wars? Have you walked through the Star Tours queue a bazillion times but have never looked up? Well, at night an Ewok Village comes to life in the trees.  Oh yeah, you read that right! There's a little Ewok village in the Star Tours queue.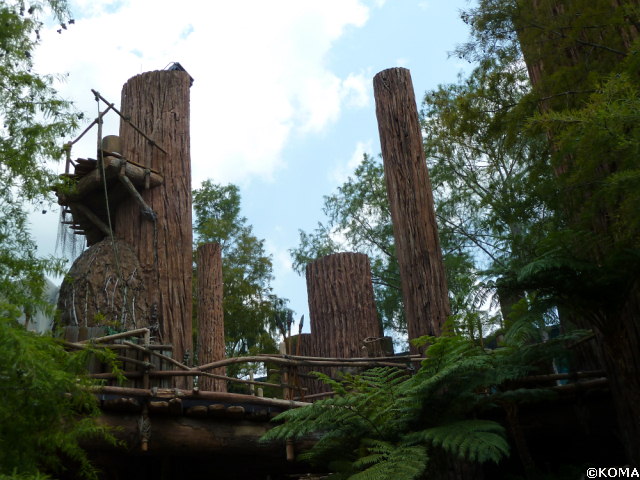 The catch is that you will only be able to really see the Ewok village come to life at night. That's when the Ewoks begin to chant, and you can see the orange glow of their little fires. It's magical — you can just imagine that you're actually in Episode 6 – Return of the Jedi and that Wicket will be poking his head out over the edge of the platform above you.
Night Vision Goggles
Night vision goggles can be found at Animal Kingdom Lodge! These are a free offering and will help you better see the animals at night. They are also a ton of fun and you'll look ridiculous, which means you have to take thousands of photos!
Usually, between 8 and 11 p.m. nightly cast members are at the Uzima savanna overlook (behind the pool area) with night-vision goggles for guest use. The savanna is very dimly lit at night, and without the goggles you can barely make out the animals' shapes. You may have to wait your turn to have a chance with the goggles, but they really do help you see out on the savanna much better. If you are going to use the night-vision goggles, you might want to wait until a little later in the evening when fewer people are around.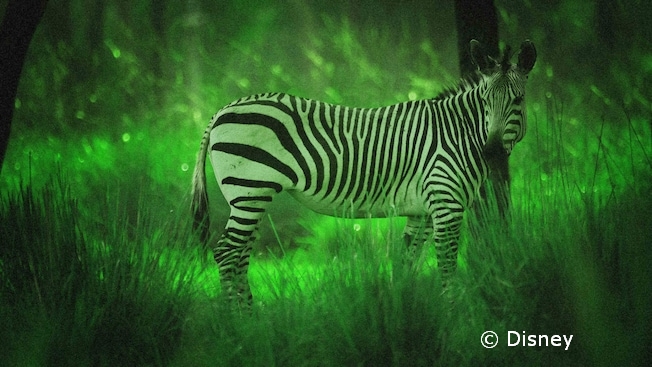 Ask the front desk at Animal Kingdom Lodge to find out more information pertaining to where the night vision goggles will be handed out and verify what time they will be available!
Disney Springs Nighttime Entertainment
Another really fun thing to do at night is to hit up Disney Springs. Not only do they have awesome dining and shopping, but Disney Springs truly comes alive at night thanks to different live entertainment options. From comedians, musicians, magicians, and DJ's you can really see it all.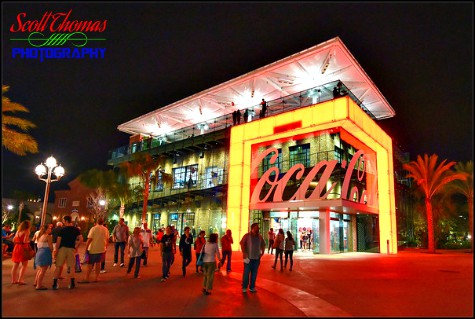 I love to kick back with my friends and listen to some good music while eating a Sprinkles cupcake. You will find the entertainers sprinkled throughout Disney Springs, so there are usually a few different options to hear or see on a nightly basis. Click here to see our Disney Springs pages.
Disney's BoardWalk
Disney's BoardWalk also really comes to life with fun carnival games and nighttime entertainment like jugglers and magicians. The carnival games are a really fun activity for the whole family and they are actually decently priced!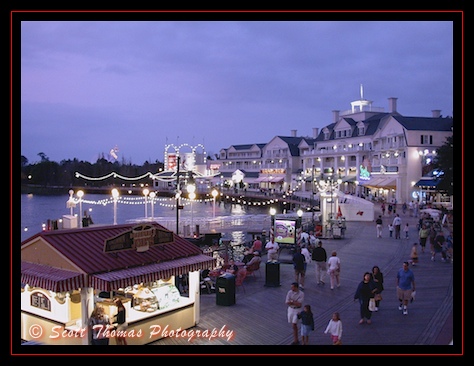 A really fun spot for adults is Jellyrolls, where you can kick back with a few drinks and listen to some live music. Two really skilled piano players take your requests and go head-to-head to show you who is better. You do have to be 21 to get in and the location does not have a kitchen so don't head here if you're hungry! They do serve a few small snacks, though!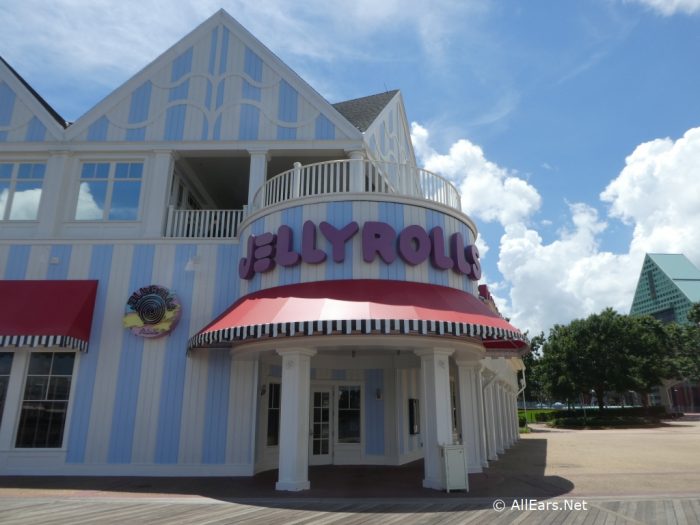 Bioluminescence At Pandora
One of my favorite things to do at night is to visit Pandora – The World of Avatar for an experience unlike any other. The land literally comes alive at night with bioluminescence.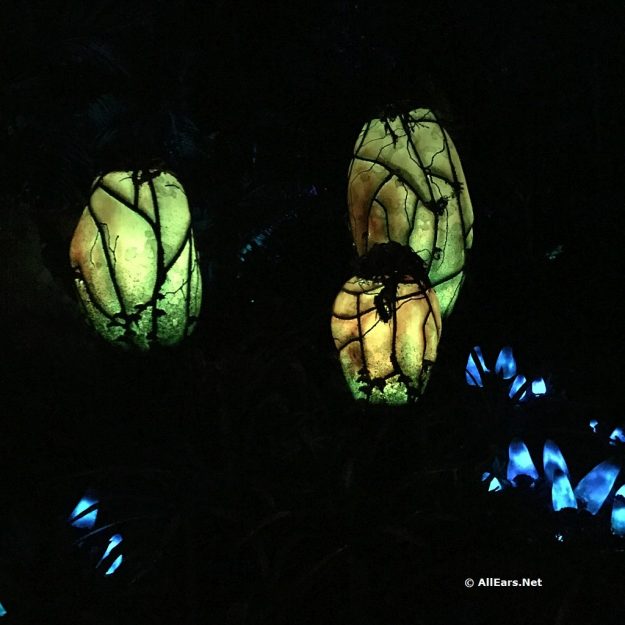 The atmosphere transforms as the sun sets. The trees, water, plants, and ground will glow. But not like they do in other sections of the park. This is much more neon and exciting! This is a really fun thing to see and it's also great for photos, so head to Animal Kingdom to check it out if you're interested.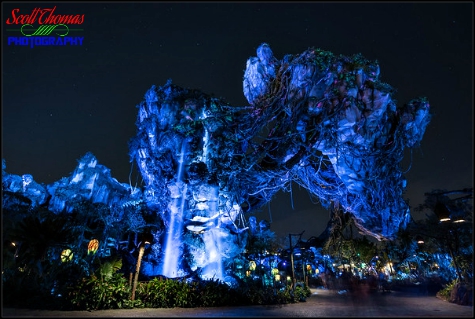 The Kiss Goodnight
A Kiss Goodnight is not really a show — more like a sweet little moment that takes place nightly at Cinderella Castle in Magic Kingdom. This happens at the VERY end of the night as the park is closing. The castle lights up and glistens, then the lights begin to change colors. An announcer comes over the speakers and thanks you for visiting the park that day. There isn't much to it, but it reminds me a lot of classic Disney and I really love it! They do something similar in Epcot, projecting different colored lights on Spaceship Earth after IllumiNations ends.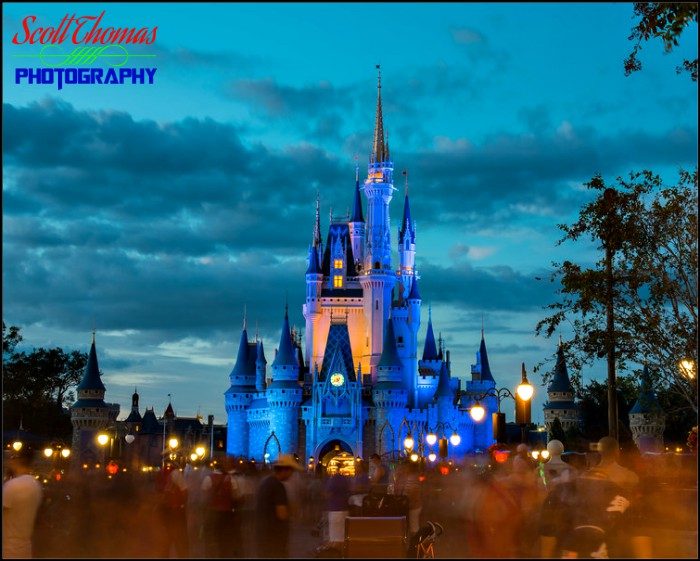 Even though it kind of serves as a "get out" warning for guests who are lingering, I really recommend seeing it once. This is also the perfect opportunity to get photos as the area in front of the castle is usually pretty empty at this point.
What things have you experienced at night at Walt Disney World that have made it even more fun for you? Let us know in the comments below! 
Be sure to follow @allearsnet on Instagram and Twitter!
Check out our YouTube Channel for reviews, news, information and more!
Click below to subscribe to the AllEars® newsletter so you don't miss any of the latest Disney news!