Walt Disney World is a lovely place filled with an insane number of gorgeous photo spots! But sometimes it's hard to know exactly where, when, and how to take a photo around the parks.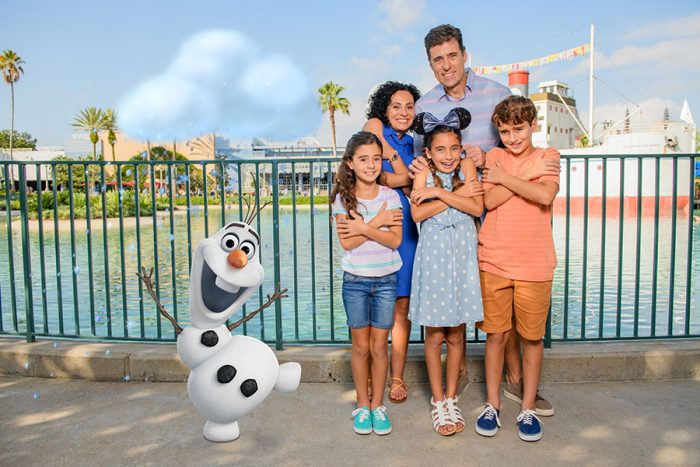 Disney's PhotoPass service does a great job with this! Their photographers are strategically located around the parks, always ready to take a group shot in the most photogenic spots. And if you're in the right place, they'll often add a little "magic" to your shots, enhancing them after the fact with Disney characters or other decorations.
If you want to get a little creative on your own, though, think outside of the box and you can get photos that look a little different than everyone else's. Follow along with us as we give you a few ideas on how to create your own Magic Shots!
These aren't photos that will have Tink standing in your hand or Baby Simba cradled in your arms… unless you use PhotoShop, in which case that can totally happen. Instead, these are photos that will capture the magic and memories of your vacation. They're pictures that will make you smile, laugh, or simply remember a moment in time!
Lighting Is Everything
Lighting can make or break a photo. A picture can fall flat if it is too dark or too light. Bad lighting also makes it difficult to see faces, which is the whole point of a photo, right?
So… to fix those little problems I love to take photos early in the morning, around 5 p.m., or at sunset. I personally love sunset photos at Disney because Florida always seems to have cotton-candy skies that time of day. Sunset is also a cooler part of the day, so you won't look like a hot, sweaty mess in the pictures. This is more of a tip for when you're taking posed photos around the parks, because I really believe that you can never have too many photos, especially when visiting Disney World.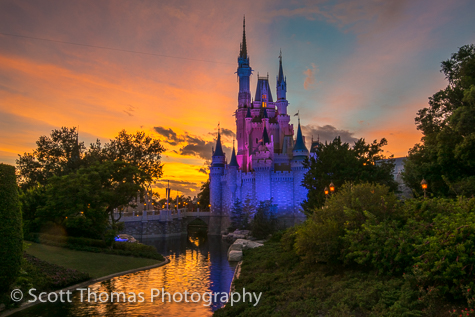 Pose Pose Pose
Just go for it! You're at Disney World so have a good time in your pictures. Do silly poses. Jump in the air. Give your husband a big ol' kiss on Main Street as the kiddos make grossed-out faces. Just have fun creating these memories!
Another fun idea is to create a family or friend signature pose. This is a cute pose that you can do in places other than Disney World. For example, my friends and I have a signature pose that we have done all over the world. The guys hold my best friend and me in their arms and smile as she and I hold hands. Maybe it's a little much, but I love looking back at us doing this pose to see where we've been together and how much we've grown together.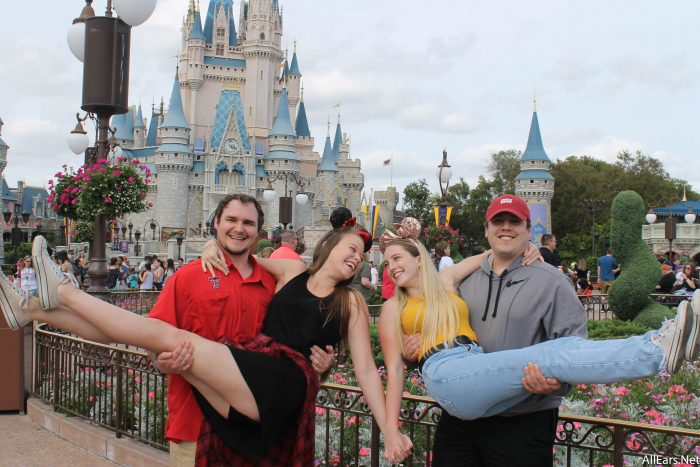 Capture Candid Moments
Snap a picture of the good, the bad, and the ugly Disney moments that you and your group experience together! Are you guys laughing so hard that you're crying? Are y'all soaking wet after riding Splash Mountain? Is the little one crying after dropping their Mickey Premium Ice Cream Bar? Did Grandpa fall asleep while waiting for the family to ride Tower of Terror? If so, take a picture! These are the memories and moments that make a wonderful Disney trip. And these are the moments that you're going to want to remember!
Creating your own Magic Shot doesn't have to be prim and proper, make it a photo that'll make you feel the Disney magic without visiting the parks. Of course, the feeling of Disney magic is different for everyone, so take pictures that ignite the magic for you!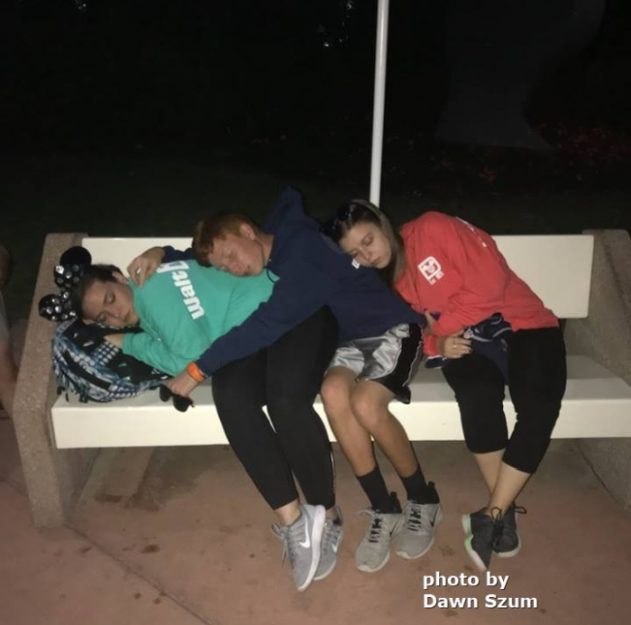 Don't Be Afraid To Mix It Up
Take pictures in places where people don't usually snap a photo. I mean, of course, get your castle pictures, but try other spots as well. This will help your photos look different from all the rest, making them even more magical. I LOVE doing this because it forces me to explore Disney World in new ways. I put my phone down and explore, sometimes finding spots that I didn't even know existed!
This not only creates a magical photo, but it helps build fun memories as well. Mixing it up can have a few trial and error photos, but that's the fun part about it. Your magic shots are for you and you alone, so it's OK if they're quirky and not perfect! Aren't pictures better if there's a story behind them?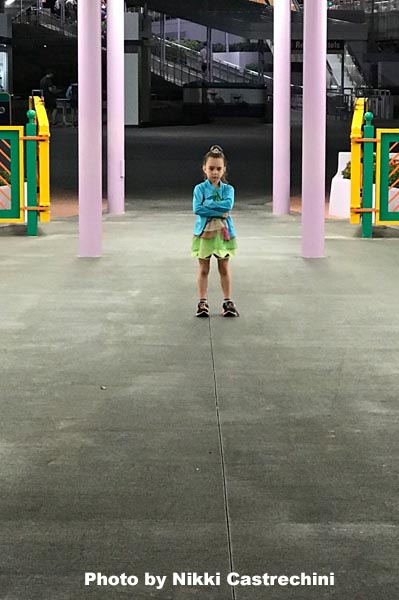 A Few Of Our Favorite Non-Traditional Photo Spots
I love the side street of Main Street U.S.A. Here, you will find some cute tables with umbrellas. The area isn't usually crowded, either. I also love taking pictures with random doors around Magic Kingdom. Don't ask me why, they just seem to make cute colorful backdrops.
Another great spot to capture cute photos is at the Train Station at Magic Kingdom. Since the train isn't in operation right now, you can take some great pictures that you usually don't have to opportunity to get. I also think that photos from the top of the train station are really magical because they overlook Main Street U.S.A. and the castle!
Epcot has so many unique places to take pictures, especially throughout the World Showcase. One place that I love to take pictures is in the Italy Pavilion. There is a little side section that rarely has people in it. There are some lovely plants and a cute little staircase. It's different and a large enough area for a big group of people.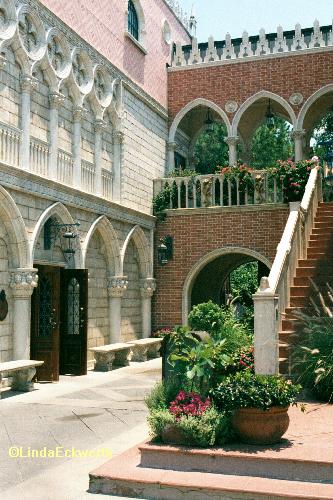 There are also gorgeous photo spots at the resorts! I especially love visiting Art of Animation to take photos with all of the larger than life characters because these shots can be both cute and fun.
What's your favorite Disney memory? Did you capture the moment with a photo? Let us know in the comments below! 
Are You on Instagram? So Is AllEars.net! Here's even more for Instagrammers:
Check out our YouTube Channel for reviews, news, information and more!
Click below to subscribe to the AllEars® newsletter so you don't miss any of the latest Disney news!