Walt Disney World is one of the most photogenic spots in the world. Everything from treats to walls is #InstaWorthy, sometimes both at the same time.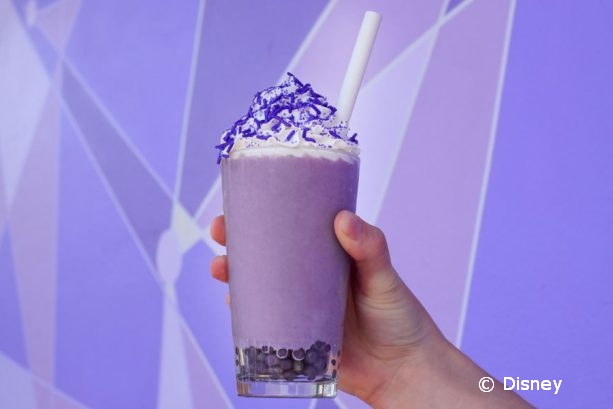 If you're like me, the hard part isn't taking an adorable picture, it's coming up with the perfect caption. (Yes, I realize this isn't really an actual problem.) But never fear! We have compiled the best Disney movie lines, song lyrics, and even quotes from Walt himself that you can use to caption your WDW photos.
Magic Kingdom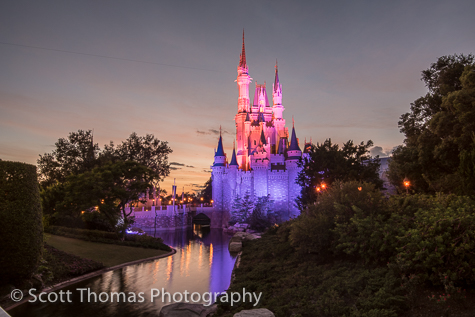 "The era we are living in today is a dream of coming true." – Walt Disney
"Laughter is timeless, imagination has no age, dreams are forever." -Walt Disney
"The most fantastic, magical things can happen, and it all starts with a wish." – Jiminy Cricket
"To all who come to this happy place, welcome." – Walt Disney
"Have faith in your dreams and someday your rainbow will come smiling through." – Cinderella
Main Street USA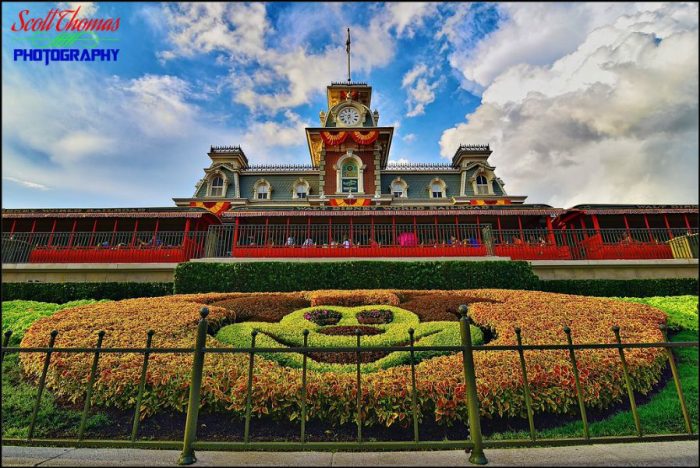 "I just want it to look like nothing else in the world. And it should be surrounded by a train." – Walt Disney
"Here you leave today and enter the world of yesterday, tomorrow, and fantasy." – Walt Disney
"I hope that we never lose sight of one thing… that it was all started by a mouse." – Walt Disney
Adventureland
"Not all treasure's silver and gold, mate." – Jack Sparrow, Pirates of the Caribbean 
"I want adventure in the great, wide somewhere." – Belle, Beauty and the Beast
"Would You Like An Adventure Now Or Shall We Have Tea First?" – J.M.  Barrie's Peter Pan
Frontierland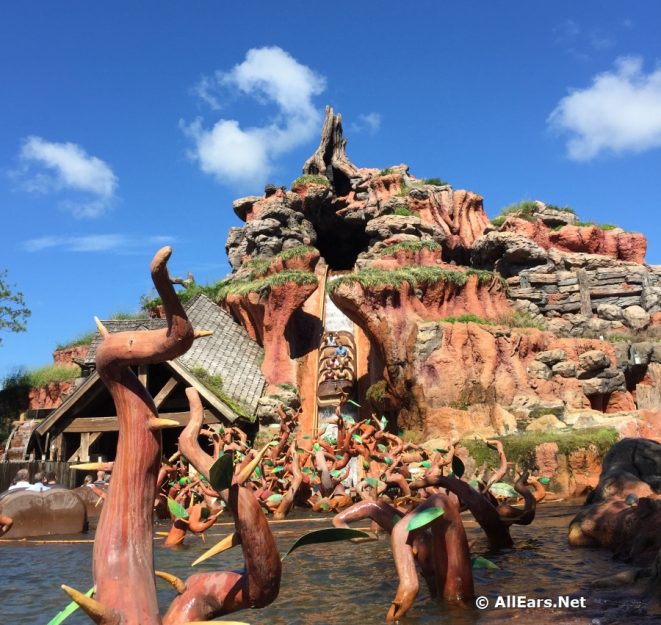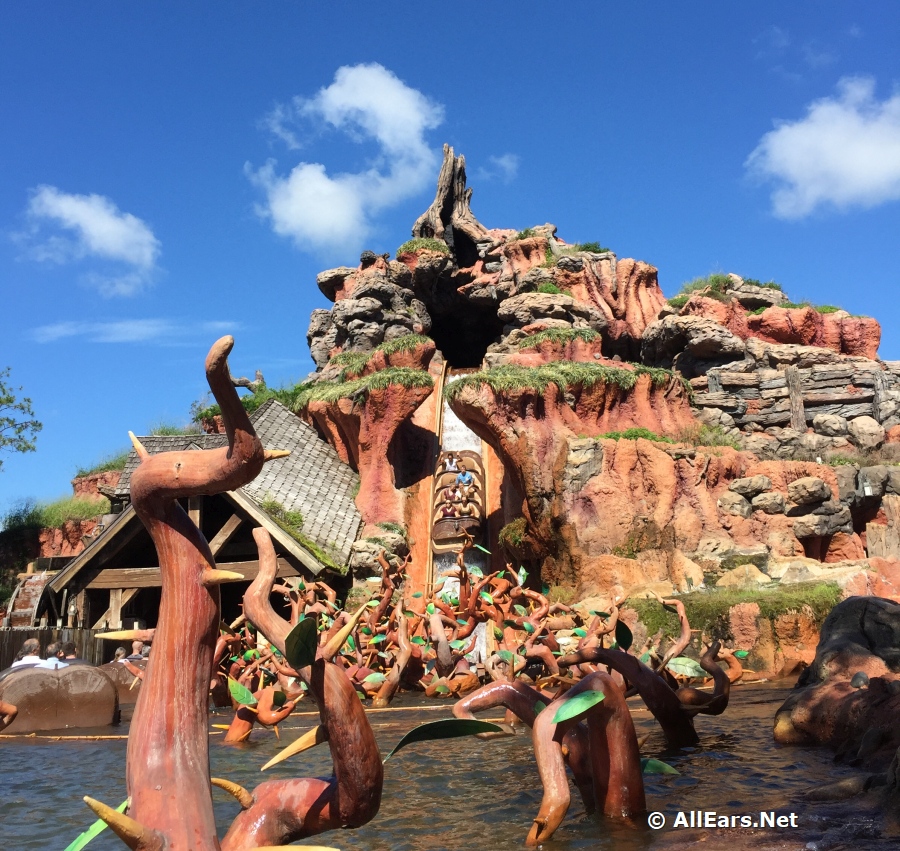 "Remember these words when I am dead. First be sure you're right, then go ahead."- Davy Crockett
"You can't run away from trouble. There ain't no place that far." – Uncle Remus, Song of the South
"My oh my, what a wonderful day!" – Uncle Remus, Song of the South
Liberty Square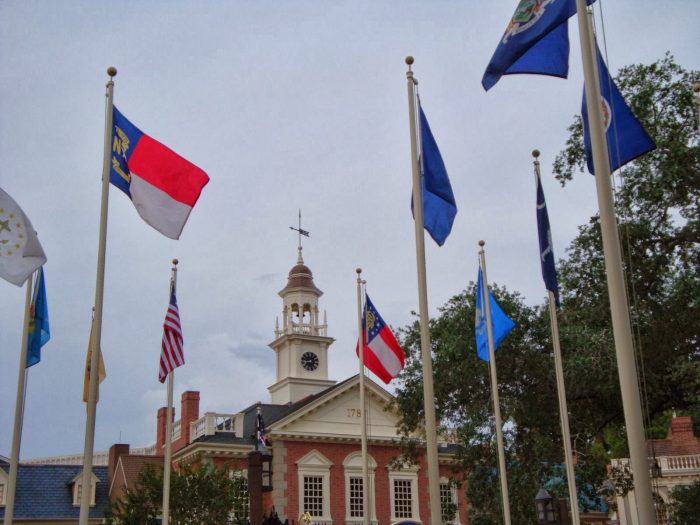 "Great moments in history…but only the American parts." – The Muppets
"We have 999 happy haunts, but there's room for 1000. Any volunteers?" – Haunted Mansion
Fantasyland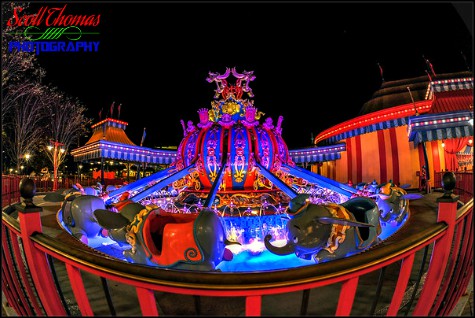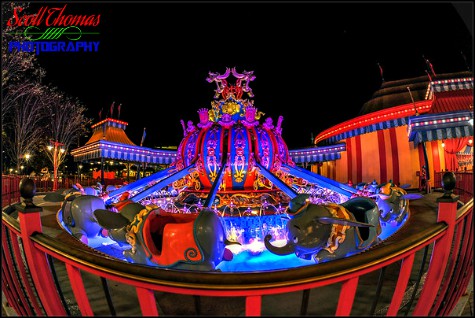 "Don't just fly, soar." – Timothy Q. Mouse, Dumbo
"Adults are only kids grown up, anyway." – Walt Disney
"All you need is faith and trust… and a little bit of pixie dust." – Peter Pan
"Even miracles take a little time." – Cinderella
Tomorrowland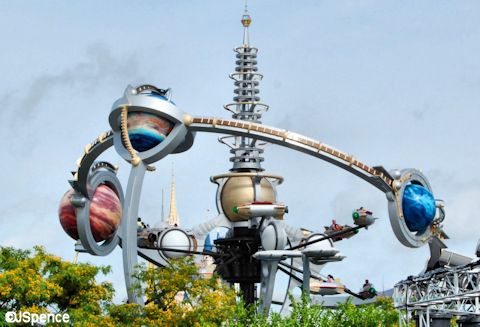 "To infinity…and beyond!" – Buzz Lightyear, Toy Story 
"I never look back, darling — it distracts me from the now." – Edna Mode, The Incredibles
"We keep moving forward, opening up new doors and doing new things… and curiosity keeps leading us down new paths." – Walt Disney
Epcot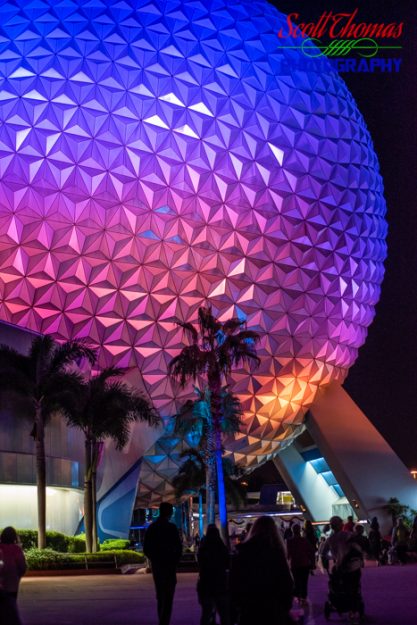 "The most exciting and, by far, the most important part of our Florida project, in fact, the heart of everything we'll be doing in Disney World, will be our experimental prototype city of tomorrow. We call it EPCOT." – Walt Disney
Future World
"I believe in being an innovator." – Walt Disney
"If you focus on what you left behind, you will never be able to see what lies ahead." – Gusteau, Ratatouille
"Just keep swimming." – Dory, Finding Nemo
"Imagination is something that belongs to all of us." – The Dream Finder, Journey into Imagination
World Showcase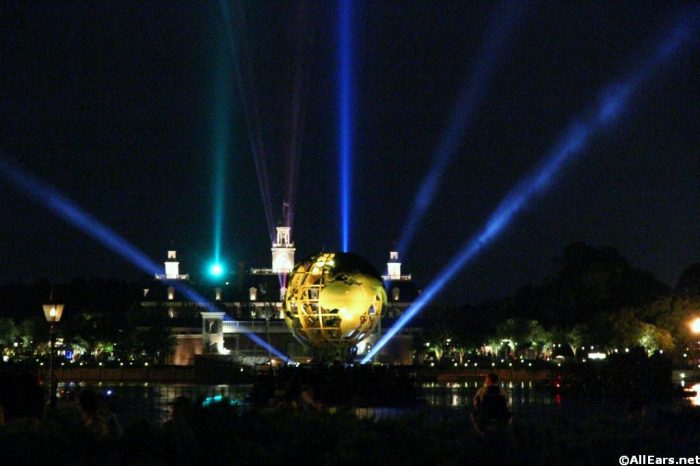 "A whole new world. A new fantastic point of view." – Aladdin
"It's a world full of laughter, a world full of tears… it's a small world after all." – "it's a small world"
"I would rather entertain and hope that people learned something than educate people and hope they were entertained." – Walt Disney
Disney's Hollywood Studios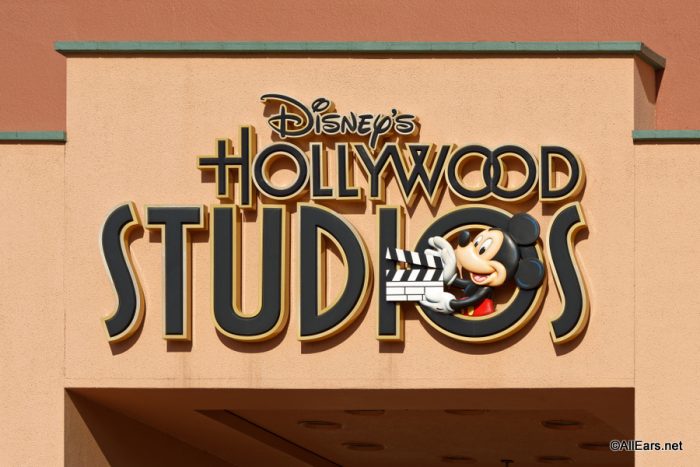 "To laugh at yourself is to love yourself." – Mickey Mouse
"We allow no geniuses around our Studio." – Walt Disney
Sunset Boulevard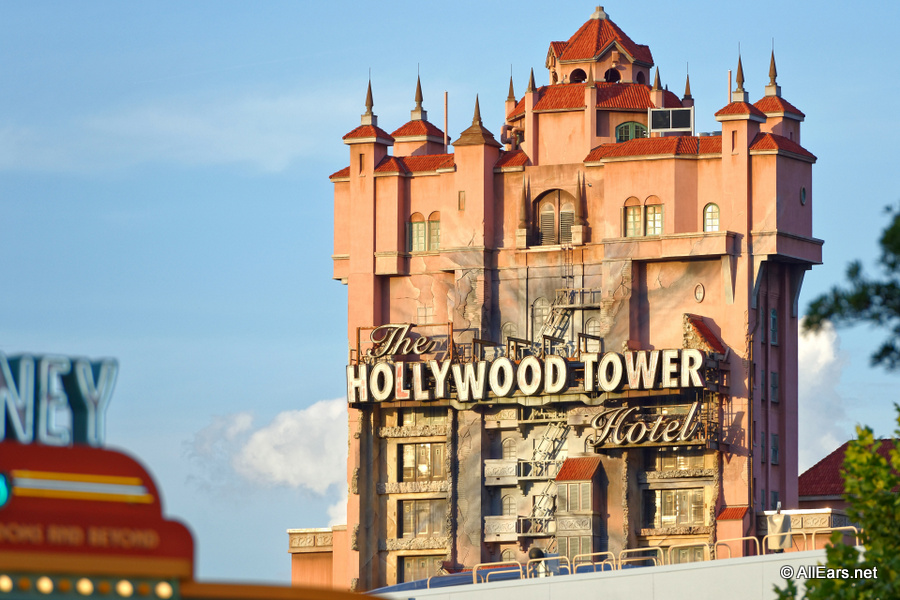 "You unlock this door with the key of imagination. Beyond it is another dimension: a dimension of sound, a dimension of sight, a dimension of mind. You're moving into a land of both shadow and substance, of things and ideas. You've just crossed over into… the Twilight Zone." – Rod Sterling, The Twilight Zone
"Dream on… Dream until your dreams come true." – Aerosmith
"Some imagination, huh?" Mickey Mouse, Fantasmic!
Toy Story Land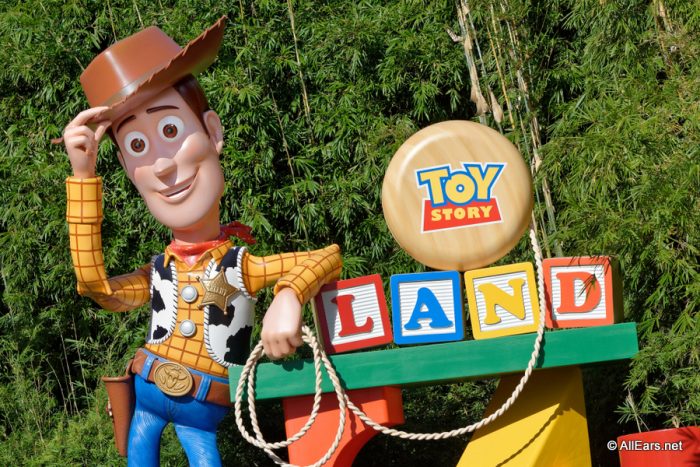 "You are a sad, strange little man and you have my pity. Farewell." – Buzz Lightyear, Toy Story
"Son of a building block. It's Woody!" Mr. Potato Head, Toy Story
"You've got a friend in me." – Toy Story
Star Wars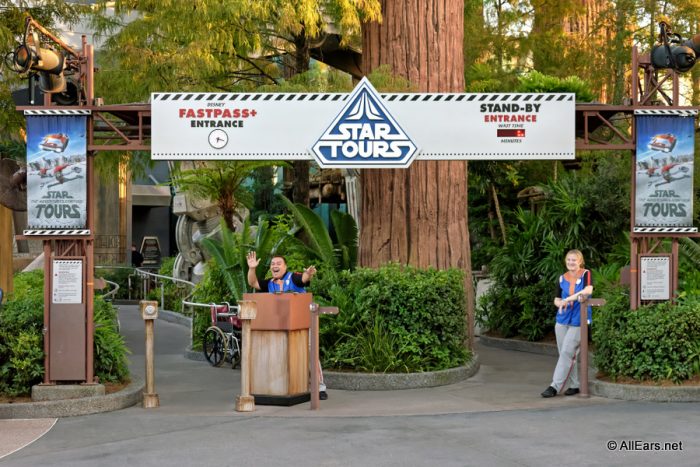 "Remember… the Force will be with you, always." – Obi-wan Kenobi, A New Hope
"Judge me by my size, do you?" – Yoda, The Empire Strikes Back
"I find your lack of faith disturbing." Darth Vader, A New Hope
Disney's Animal Kingdom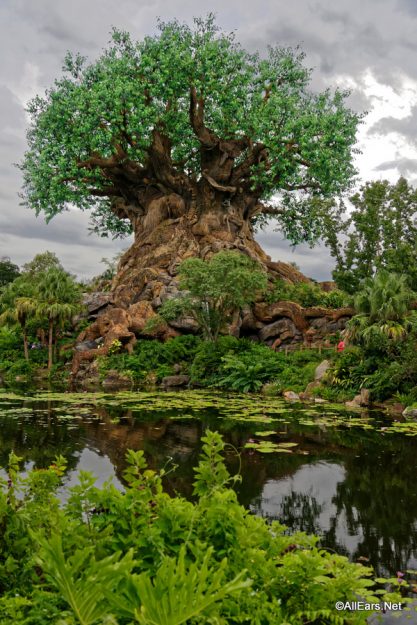 "Adventure is out there!" – Russell, Up!
"Hakuna matata." – Timon and Pumbaa, The Lion King
"The wilderness isn't quite what I expected. It's wild." – Russell, Up!
"As soon as I saw you, I knew an adventure was going to happen." – Winnie the Pooh
"Tranquil as a forest, but on fire within." – Shang, Mulan
"I mean the bare necessities, are Mother Nature's recipes, that bring the bare necessities of life." – Baloo, The Jungle Book
Other Magical Captions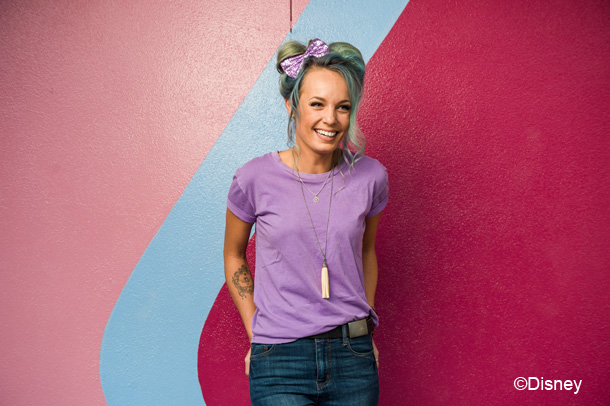 "Remember, you're the one who can fill the world with sunshine." – Snow White, Snow White and the Seven Dwarfs
"Life's not a spectator sport. If watchin' is all you're gonna do, then you're gonna watch your life go by without ya." – Laverne, The Hunchback of Notre Dame
"Venture outside your comfort zone. The rewards are worth it." – Rapunzel, Tangled
"You don't have time to be timid. You must be bold and daring." –  Lumiere, Beauty and the Beast
"'Ohana means family. Family means nobody gets left behind or forgotten." – Lilo, Lilo and Stitch
So there you have it. A starter guide to Instagram captions for your whole vacation. What are your favorite Disney quotes? Let us know in the comments!
Are You on Instagram? So Is AllEars.net! Here's even more for Instagrammers:
Be sure to check out our YouTube Channel for reviews, news, information and more! 
Subscribe to the AllEars® newsletter so you don't miss any of the latest Disney news!