Let's face it — things aren't perfect at Disney World. There are a few rides that need a little TLC.
In some cases, it's a very minor thing — a light bulb is burned out, the paint in the queue needs to be touched up, or things have gotten a little dirty and dusty.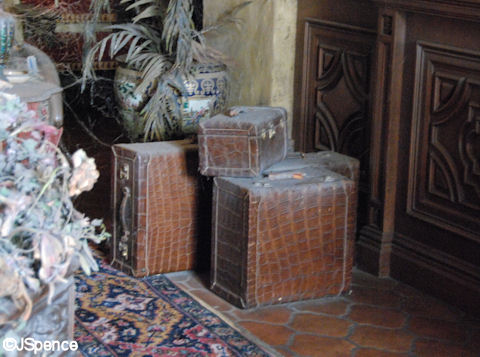 Other times a part of the system needs to be changed or the ride just needs a bit of updating. Below, we have listed a few attractions that we feel could use some attention to bring them back to their former glory.

1. Buzz Lightyear Space Ranger Spin
We love how this ride allows us to feel like a Space Ranger as we twist and turn while trying to shoot at fun targets. But, with that being said, this ride seriously needs more accurate shooters. I don't know, maybe I'm just terrible at the game, but I always end up with very few points at the end of the ride, no matter how many times I hit the targets. The addition of a more visible laser or some other mechanism that would allow you to see where you are aiming when shooting would be very helpful.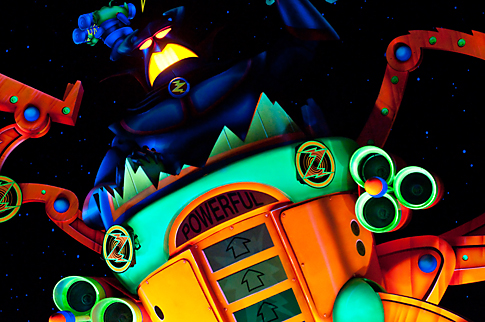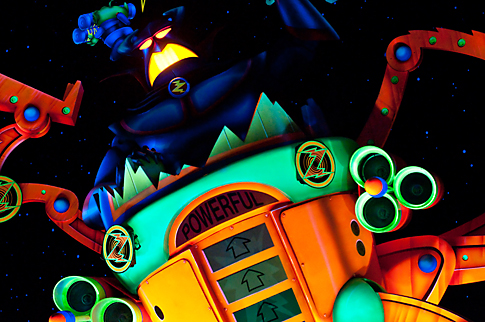 We would also appreciate if the triggers were a little easier to press. Actually, Disney, you should just replace the shooters altogether. That would make the ride 10 times better right off the bat!
2. Spaceship Earth
Spaceship Earth we love you, but, man, you can get pretty hot inside. We would be so happy if there was an improvement to the circulation or air conditioning within the Epcot ball because this ride is long and often becomes pretty stuffy.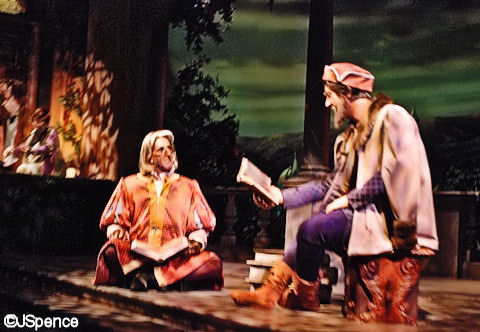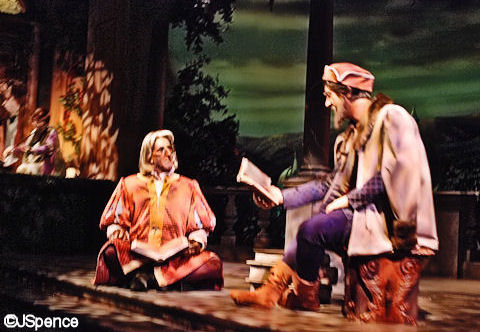 Another little update that would bring this ride into the 21st century would be an update to the animatronics. They seem outdated and old, and their movements no longer appear to be natural. With animatronics like the Na'vi Shaman of Song and Jack Sparrow in Pirates of the Caribbean to compete with, Spaceship Earth's animatronics no longer leaving a lasting impression. Well, actually they do, but it's not necessarily a good one. We hear that Spaceship Earth should be undergoing a renovation soon, although nothing has been confirmed.
3. Pirates of the Caribbean
We wants the mermaids! The Pirates of the Caribbean has undergone a number of changes in recent years, and most of them have been genuine improvements. But we miss the mermaid skeleton on the beach, as well as the illusion of the mermaids in the water next to the boat.  Our one request is that Disney makes a simple change and brings them back! Now that they are gone, the beach no longer tells a story, and it is both empty and boring.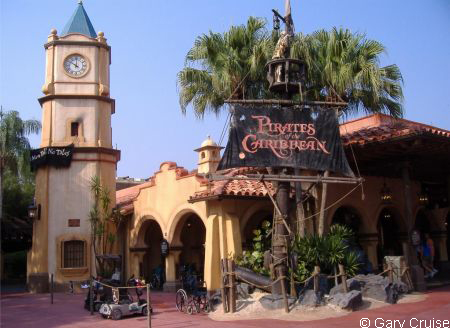 4. "it's a small world"

Sometimes it's not a big thing that would make the attraction better. Sometimes it's something as simple as fixing a blinking hippo eye… like the one that feels like it's been broken FOREVER on "it's a small world"!
But OK, while we're talking about "small world," we'd like to see a few updates here, too. Nothing too extreme, but maybe the incorporation of a few new dolls and some new technology so that the figures move more fluidly, without clicking and clacking (which you can hear if you listen closely). Or even better — could Walt Disney World's attraction get the same sort of holiday layover that Disneyland's "it's a small world" guests are treated to every year? Please?
Although Expedition Everest is still a unique and exhilarating coaster experience, our poor friend Mr. Yeti has seen better days. How much better would this roller coaster ride be if the Yeti was working properly again?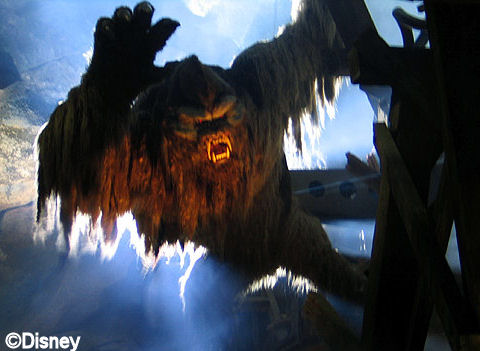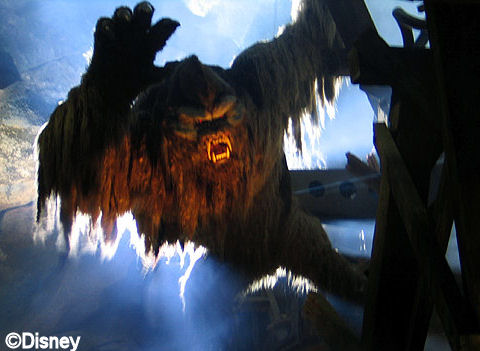 We know it's a sore spot and that Disney has been trying to find a solution to this issue, but apparently it's a bit tricky because of how the Yeti was constructed. The Yeti was built into the mountain, and it has been said that practically the entire mountain would have to come down to fix him correctly. But, honestly, the ride just doesn't have the same WOW factor without a moving Yeti. Disney has tried using strobe lights so that the Yeti would appear to be moving, but the effect just isn't the same, and that makes us a little sad. We hope this problem gets solved some day.
What are the attractions that you think need a little TLC? Or do you know of anything that would push a ride over the top when it comes to the overall experience? Let us know in the comments below!
Subscribe to the AllEars® newsletter so you don't miss any of the latest Disney news!