We love to soak up the sun and cool off by hopping into our favorite Disney World resort pools. But there are plenty of places to get wet at Disney beyond just the swimming pools and water parks!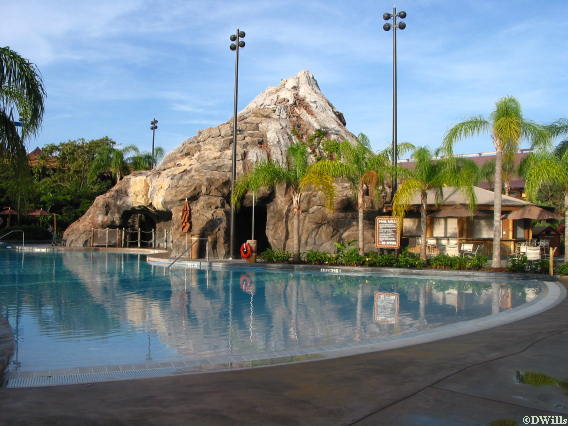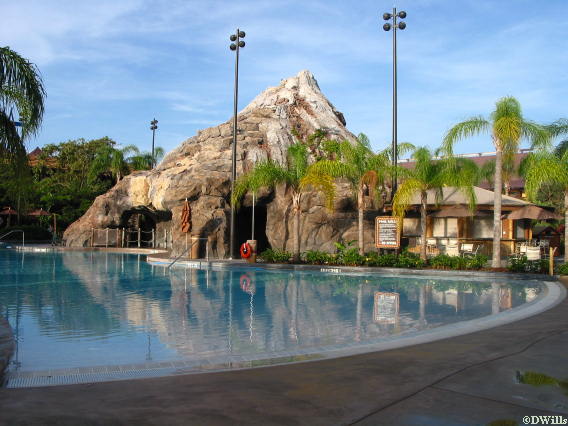 While you may be able to dodge the droplets at some of these splash zones, at some you can get completely SOAKED.  But getting wet at these locations is often more fun than paying a visit to the pool. Here's where you should stop!
1. Fantasmic! 
The splash zone aspect of this show typically depends on where you sit. The show uses water screens, on which the images are projected, and these screens produce a large amount of mist throughout the show. In addition, there are fountains and water jets, spouting periodically. This means that the splash factor of this show changes based on the direction the wind is blowing. So, if it is windy, you'll likely get wet, even if you're 10 rows back.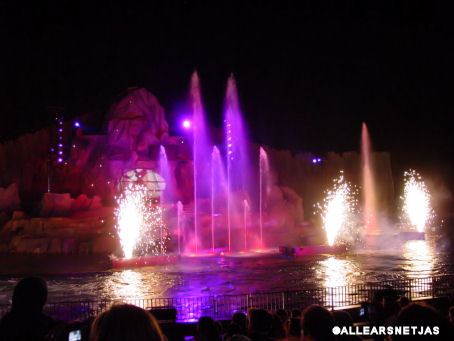 And chances are, even if it is a still night and you choose to sit in the first three to five rows, you will get pretty wet! The mist is pretty intense since it is so close to the viewing area.
Honestly, this can be loads of fun for the little ones, especially in the heat of the summer! BUT, since the show is at nighttime, the mist can make you feel a little chilly, so be prepared with ponchos or a light jacket! Note that you can also find Fantasmic! at Disneyland, too, where you'll have to stand to watch — but you'll still get plenty wet!
2. Splash Mountain 
With a name like SPLASH Mountain, it's pretty obvious that this is not a ride for those who desire to remain dry. But if you're looking to land in a splash zone this is the perfect ride to hop on.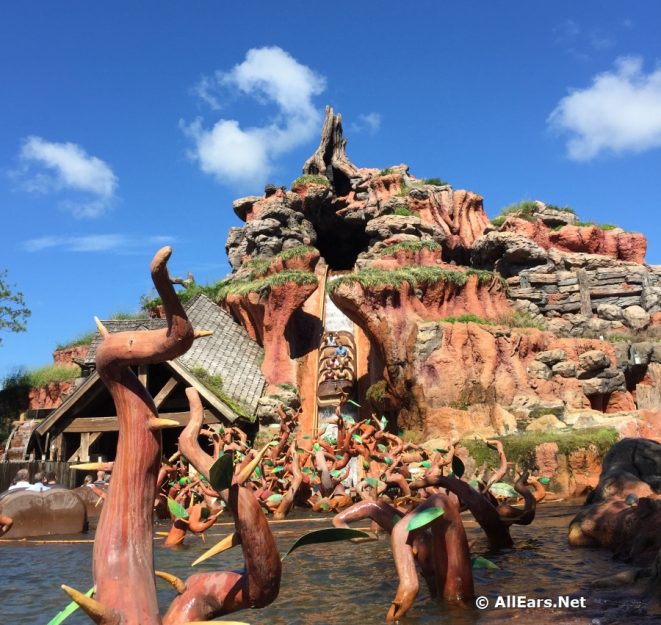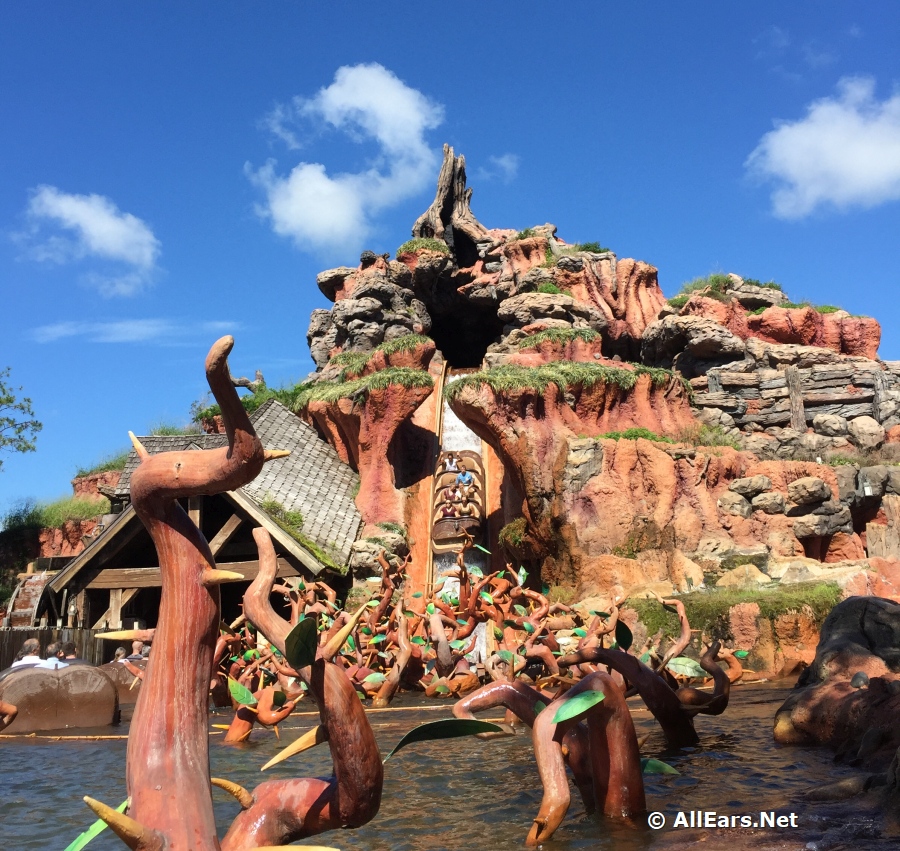 Riders are surrounded by water from the moment they board and throughout the entire ride as they anticipate the final drop. And Disney sure does tease about when that will be. There are a number of "fake" drops that trick riders into thinking they are taking the final plunge into the water. The ride is also pretty long, so the anticipation of the final drop has a lot of time to build.
The drop is not the only portion of the attraction that may get you wet, though. After the drop, riders sit next to waterfalls as they wait to exit the ride. I have found that getting stuck right next to a waterfall is actually more of a splash zone than the ride itself. Those waterfalls have left me SOAKED too many times to count.
This ride is also at Disneyland, so make sure to stop by if you are visiting that park, too!
3. Pirates of the Caribbean 
Pirates of the Caribbean is another ride that takes place in a boat on water. For most of the ride you will remain dry. BUT, between the drops and water cannons, I often get more wet on Pirates than I do on Splash Mountain. Especially if I sit up front.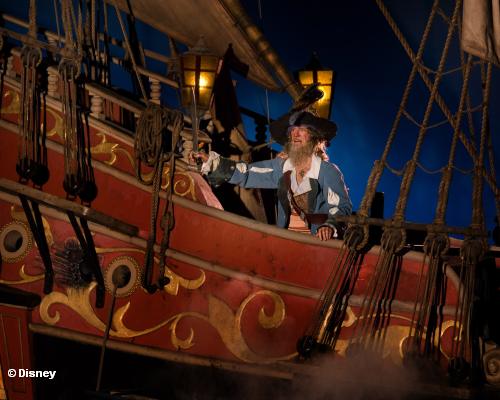 The slight drop at the beginning of the ride threatens a big splash, but really does not result in too much of one. But if your boat hits the battle scene at the right moment, you'll find yourself right in the middle of a number of blasting water cannons! These guys have the tendency to get those riding on the sides of the boat really wet! And they typically come out of nowhere! This classic ride can also be found at Disneyland, where the drop is a bit bigger and DOES get you wetter than you might like!
4. Kali River Rapids 
Kali River Rapids is the perfect ride if you are looking to cool off on a hot day. I can guarantee that you will get — and chances are better than average that you will walk off the ride as wet as if you had actually just slid down the Summit Plummet at Disney's Blizzard Beach water park.
You will board a big yellow innertube with your fellow travelers and twist and spin along a rough river. The ride includes a number of splashing fountains and drops, some of which you go down backwards! The boats fill with water, again and again, leaving both you and your fellow riders more than a little wet! You can hop on this ride at Disney's Animal Kingdom.
If you're not actually riding Kali, you can also get a taste of the water experience by standing at the viewing area on the bridge near the end of ride. There are water guns there that you can aim at the already-doused riders, helping them get just a little wetter!
5. Matterhorn Bobsleds
Much like Splash Mountain, you will not get wet on this attraction until the very end. And while this ride might not leave you completely soaked, it is still a ton of fun!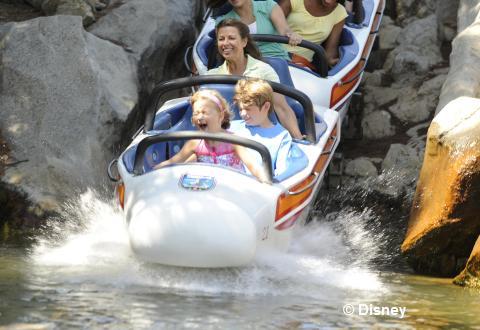 The ride includes a number of relatively jerky drops and turns. Riders will also encounter the Abominable Snowman along the way… so be on the lookout!
The Matterhorn Bobsleds are at Disneyland and are a total must-do on any Disneyland adventure!
6. Kids' Water Play Areas Around the Parks 
There are several really fun water play areas throughout the Disney theme parks, perfect for kiddos who want to splash around and burn off some of that extra energy.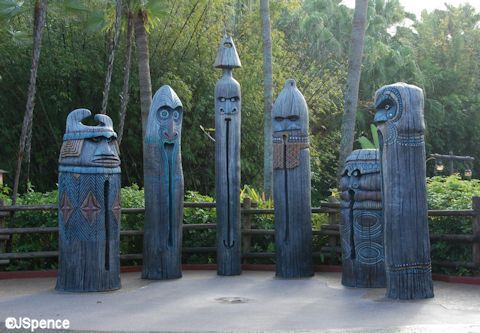 A few of these locations include the Tiki Statues in Adventureland at Magic Kingdom, Casey Jr. Splash 'N' Soak Station at Magic Kingdom's Fantasyland, and the splash pad on the main path connecting Future World to World Showcase at Epcot.
You'll also find a water play area in Epcot's Future World East on the way to Mission: Space, and another over at Disney Springs Marketplace.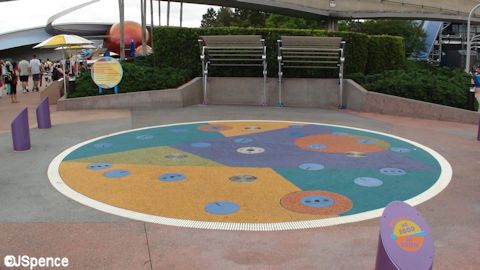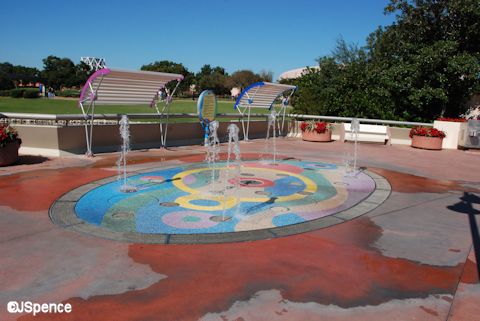 The base of these areas is made of a spongy material, and water jets shoot up at odd, unpredictable angles. Your kids can get totally soaked, so if you plan to let them play here, you'll want to bring a change of clothes, maybe even dry socks and shoes!
Kids often get wet at the fountains in the Imagination pavilion in Epcot, too. There are leapfrog fountains that are fun to not only play in, but to watch as well!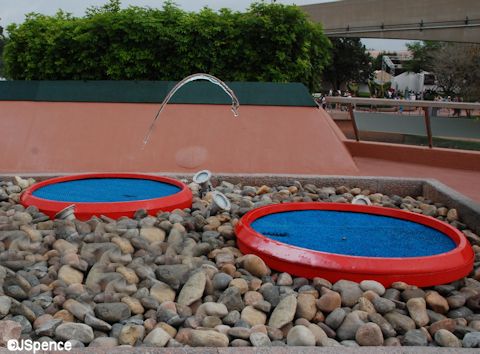 Epcot also has the Cool Wash misting station near Test Track, for those who just want to cool down a bit without getting thoroughly soaked.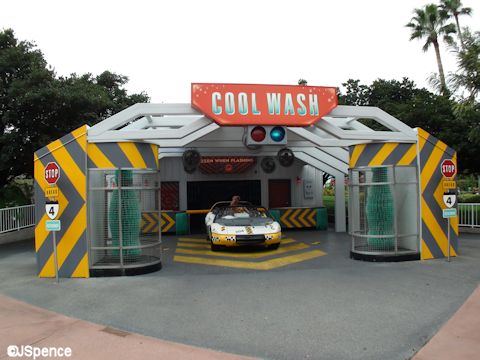 What are you favorite splash zones at Disney? How do you like to cool off when at the parks? Let us know in the comments below! 
Subscribe to the AllEars® newsletter so you don't miss any exciting Disney news!