Remember the early days at Disney — standing out in the sun, weaving back and forth between the chains, while waiting to get on your favorite attractions?
Well thanks to interactive queues and FastPass+, that's hardly a concern anymore! Disney has certainly figured out how to help guests pack the most into their day, and we are ever so glad they did! Fastpass+ allows you to pre-book three experiences a day, so you can have guaranteed seating at a show or bypass the lengthy lines.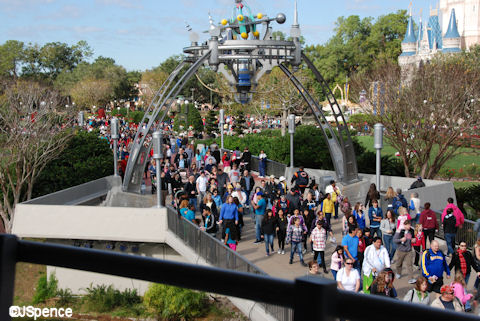 However, FastPasses can book up (and do, quickly) for the most popular attractions, leaving the only option for riding the Standby queue (regular line, in non-Disney speak.) While there are some attractions we wouldn't necessarily recommend waiting a long time for (sorry, Journey Into the Imagination), there are some that we feel are certainly worth the wait!
Here are our top picks for attractions that we don't mind standing in a long line for.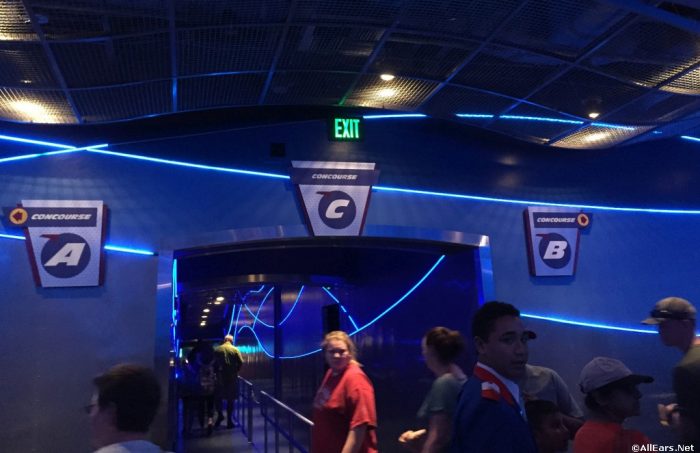 Located in Epcot's The Land pavilion, Soarin' takes you on a hang-glider journey you'll never forget! You'll "soar" over famous icons around the globe, such as the Pyramids of Giza, the Great Wall of China, and the Eiffel Tower. When you think about it, an hour isn't very long when you get to see this much of the world!
Soarin' has been a fan-favorite ever since its Epcot debut in 2005, where it was simply Soarin' and the views were exclusively from California. In 2016, the attraction was re-imagined into its current version, featuring worldwide travel. The attraction is incredibly realistic — you will really be 40+ feet in the air and able to feel the wind and smell the scenery around you!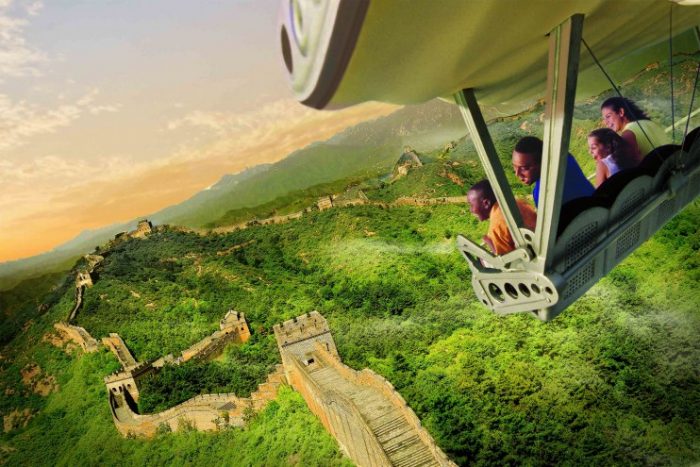 It's a truly breathtaking experience, and one that everyone in the family (who is at least 40 inches) will enjoy. The word we hear most often at the end of this attraction, even from people who were leery about riding? AWESOME! There's also Geography Trivia projected on large screens throughout the queue, so your family can play along and learn something during your wait!
Animal Kindom's newest land, Pandora, brings to life the world of Avatar. The highly anticipated addition came with breathtaking views, all-new dining, and two new attractions. Flight of Passage is unlike any other ride in the parks. It combines state-of-the-art technology, beautiful scenery, and realistic effects to take you flying on the back of a banshee.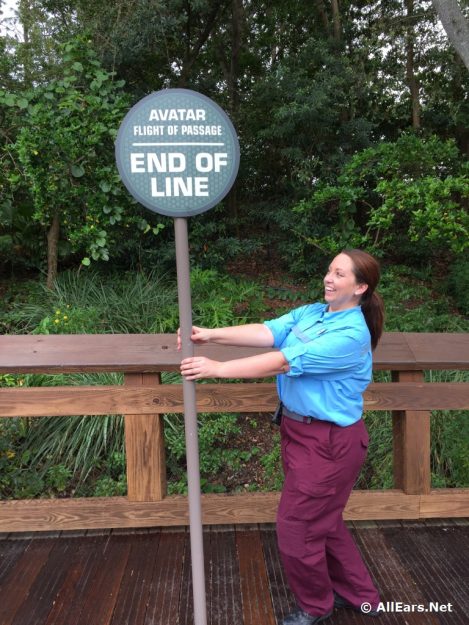 There's a 44-inch height requirement, but if you're tall enough you'll straddle a simulator (which is like a motorcycle) and don flight visors (3D glasses) for the adventure, which takes you through the breathtaking landscapes of Pandora. This ride is truly amazing — it is the most realistic experience we've ever seen!
Flight of Passage is arguably the most popular ride at Walt Disney World right now, and its FastPasses are almost guaranteed to book up 60 days in advance. But if you can't get a FastPass, you might want to take the time to wait in the line — unless it's unreasonably long. The queue is entertaining, as it takes you through Na'vi caves, an abandoned RDA laboratory, and a forest full of creatures. You can also enjoy the Play Disney Parks app while in line.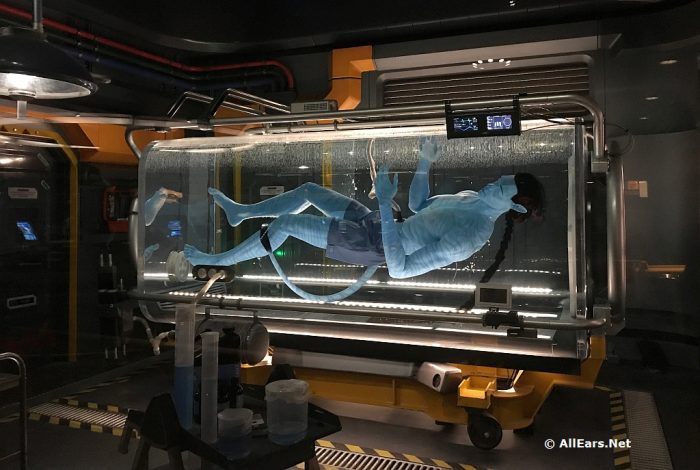 This attraction is so incredible —  it's hard to describe what a unique and amazing experience it is. It is certainly worth the wait!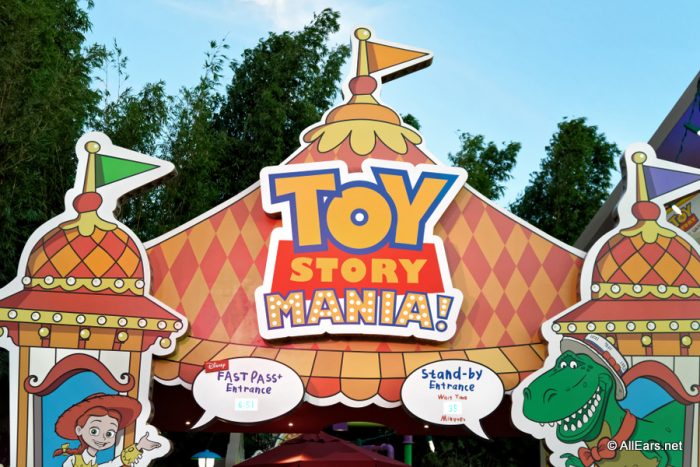 Grab some 3-D glasses and hop in a carnival car, it's time to join Woody, Buzz, Hamm, Rex, and the rest of your favorite toys in a round of classic midway games! You'll spin around the track, where you'll stop at various games, such as Dino Darts with Rex or Flying Tossers with Buzz and the aliens. Using a pull-string shooter on your vehicle, you'll aim at various objects at targets on the screen. The more targets you hit, the higher your score!
Toy Story Mania has been open in Disney's Hollywood Studios for more than a decade, and has been a must-do attraction the entire time — only increasing in popularity with the new addition of Toy Story Land. Toy Story Mania is a fan favorite for many reasons, the first being there is no height requirement so the whole family gets to play along! The second is that no matter how many times you've ridden before, it's fun and exciting to try and snatch up as many points as possible.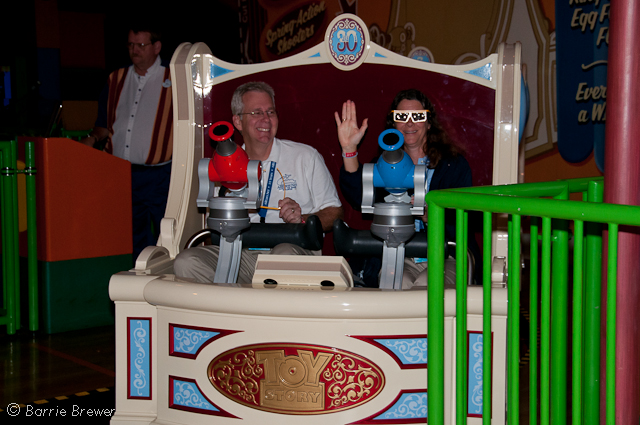 Toy Story Mania is another attraction that you can use the Play Disney Parks app on during the queue, and you will also be greeted by an incredible, interactive Mr. Potato Head while you wait! This ride is fun for the whole family, again and again, and we certainly recommend waiting for it. And, hey, why not make a friendly bet on the outcome? Lowest score buys Mickey bars perhaps?
Which attractions do you think are worth a long wait? Tell us in the comments! 
Remember! When you're in Disney tag @allearsnet in your photos!
Be sure to check out our YouTube Channel for reviews, news, information and more! 
Subscribe to the AllEars® newsletter so you don't miss the latest Disney news!