Disney's Hollywood Studios currently boasts 12 live entertainment experiences! There are even more in the works for the future. With so many to choose from, how on Earth can you prioritize your day? While we recommend enjoying all of these shows, we know conquering them all in one visit is hard. Follow along with us as we show you which experiences are a can't-miss opportunity and which ones you can pass on.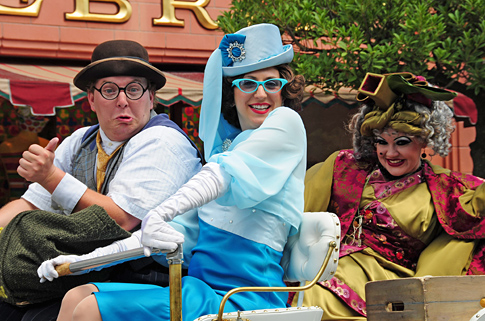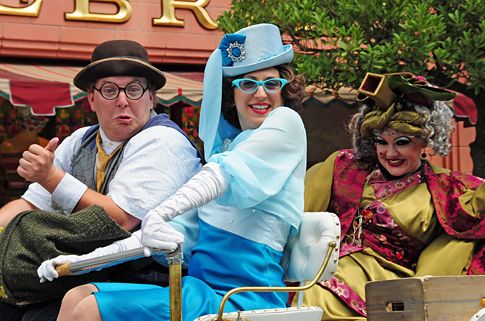 Citizens of Hollywood: Hollywood characters ham it up for you on the streets of Hollywood Boulevard. While this cast of improvisational characters is fun to watch, there is no set schedule. They can pop up at any time, so we recommend taking the time to watch — and participate — if you happen upon them.
Green Army Patrol: When you're over in Toy Story Land, you can watch these green guys and gals making their rounds, checking out the troops. Some even  play some awesome beats. They come through pretty frequently (for now while the area is brand new, at least), so you can see them in passing while you're having fun being toy-sized in this colorful new zone.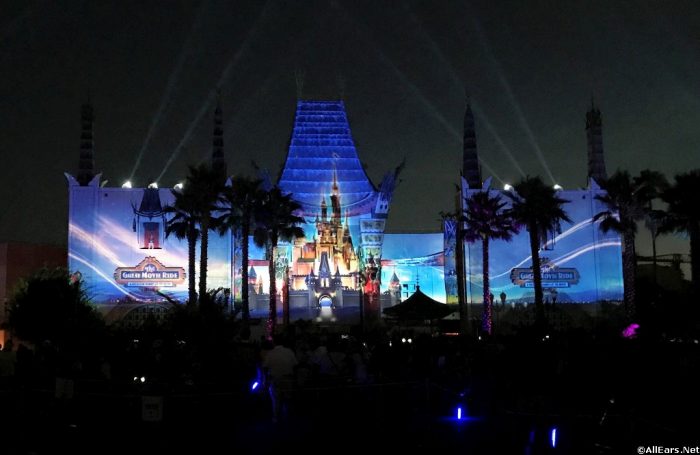 Disney Movie Magic: If you're looking to see projected images on a Disney icon, look no further. The Chinese Theatre will display scenes from some classic film and current movies while laser lights brighten up the crowds and skies. This 10-minute show is a great nod to what Hollywood Studios is all about, but it doesn't quite live up to the other amazing live action you can check out at this park. If you have time, stop and watch it, otherwise maybe you can see it on your next visit to the World.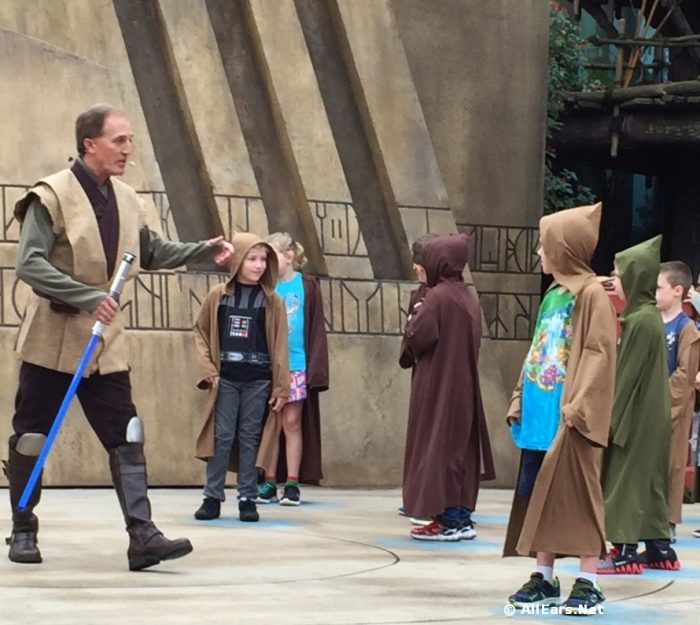 Jedi Training: Trials of the Temple: Do your kiddos want a chance to get in on the action? This is their opportunity to train like a Jedi and even take on some notorious Star Wars villains. This experience is limited to kids ages 4-12 (sorry Dad), and spaces fill up fast. Arrive at the Indiana Jones Adventure Outpost at park opening to reserve your showtime. Don't have kids? This experience is still really fun to watch! You never know what kids are going to do. You can see this stage show several times throughout the day, so squeeze it in between some of your other plans if possible.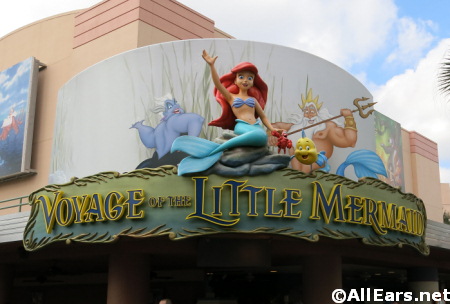 Voyage of the Little Mermaid: This under-the-sea adventure takes you through the beloved Disney classic. You'll get to see a troupe of fish dancing along as Sebastian serenades you. Try to fight the urge to sing along, so you can hear the amazing voice talent that goes into this outstanding performance that has been a part of Hollywood Studios for decades. If you have family members that prefer more action, you might have to do some convincing.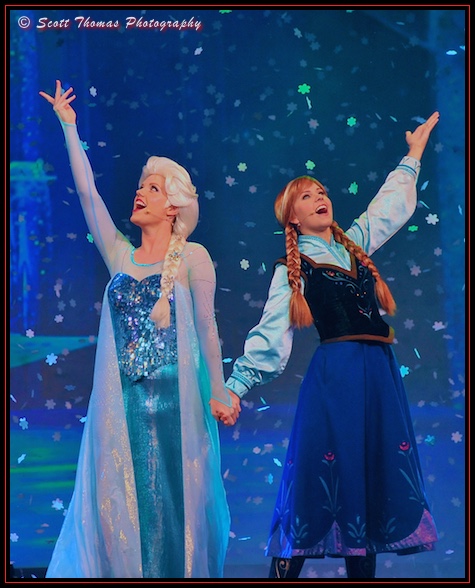 For the First Time in Forever: A Frozen Sing Along Celebration: Become Royal Citizens of Arendelle while you sing along to tracks from the captivating movie. Don't know the words or the story? That's OK, the Royal Historians will lead you with their silly antics. If you're looking for some comedic relief in the day, this is sure to hit the spot. You'll also get a break from the Florida heat, since Elsa tends to display her icy powers by making it snow inside the theater. There's a bit of acting, but this performance consists mainly of clips from the movie in sing-along fashion. Still it's a lot of fun, especially if you love to "Let It Go!"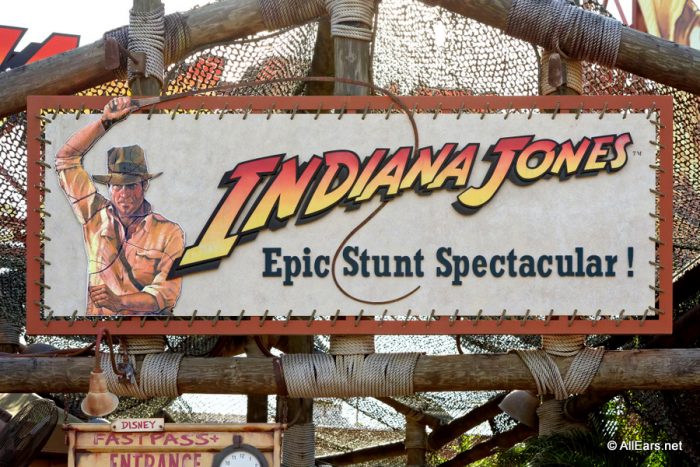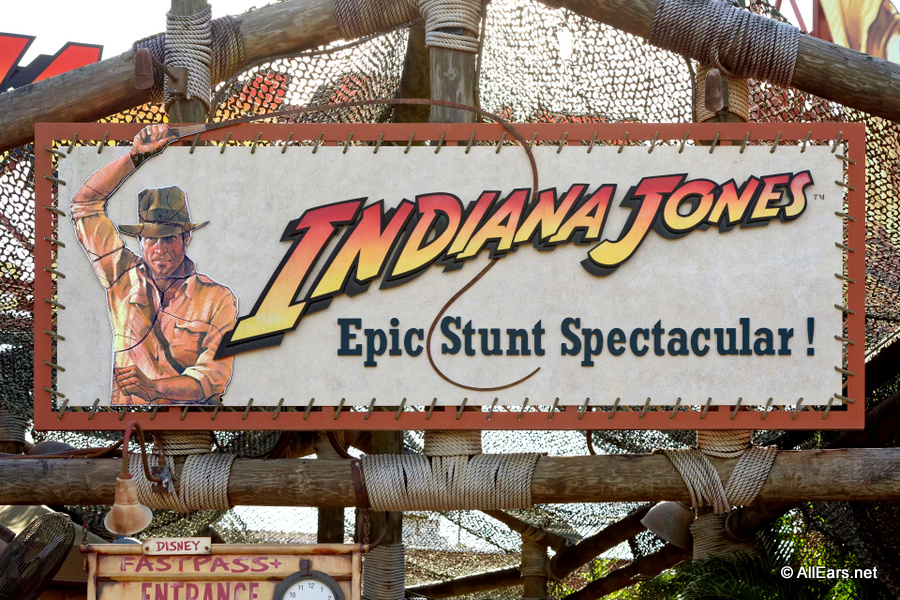 Indiana Jones™ Epic Stunt Spectacular!: This live show takes you behind the scenes of filming a movie's action sequences. Some members from the audience will even get to participate. Learn how some of the best stunts are captured on film. Thrilling martial arts, swords, airplanes, and explosions are just some of the things you can see during this show. The only reason this show doesn't rank higher on our list is because many youngsters today don't know who Indiana Jones is!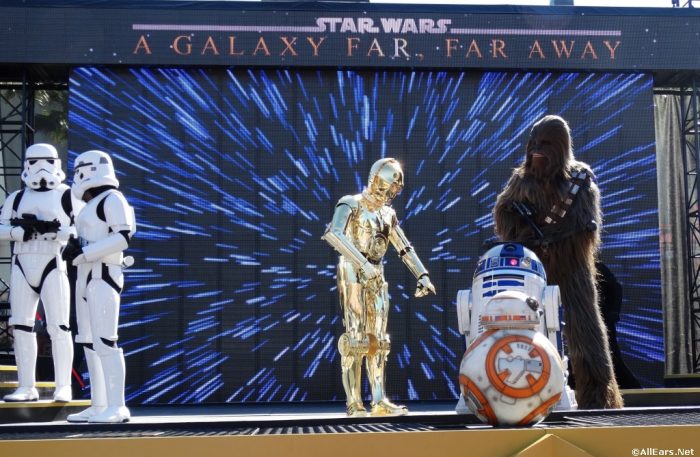 Star Wars: A Galaxy Far, Far Away: Your favorite characters from this spectacular series grace Center Stage while clips from the movies play on the screens. Check out droids, Chewbacca, Boba Fett and other classic villains, and more. If you want to see both good guys and bad guys, then this will be a better experience for you than March of the First Order.
March of the First Order: Captain Phasma leads her Storm Trooper brigade down Hollywood Boulevard to take Center Stage. Watch out! They might stare you down or even accuse you of being a part of the Rebel Alliance. We personally feel this is just a tad more exciting than the other Star Wars stage performance.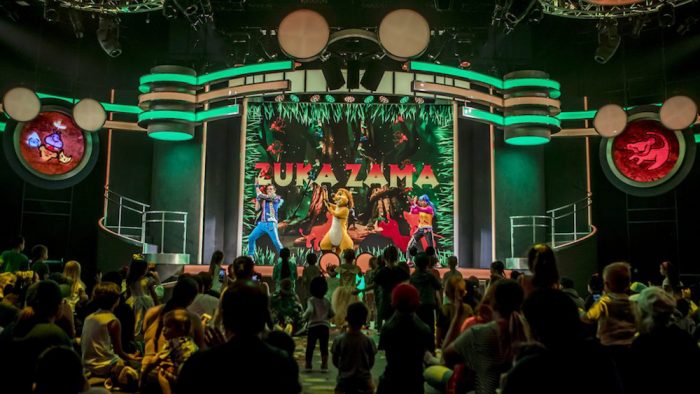 Disney Junior Dance Party! (Opening December 22): If you don't have little ones, this is probably an experience you can skip. We've ranked it higher because it will be the highlight of any preschooler's day. They'll get to sing and dance along with characters from their favorite hit Disney Jr. TV shows, like Doc McStuffins, Timon, Vampirina, and Mickey Mouse in his Roadster Racers gear.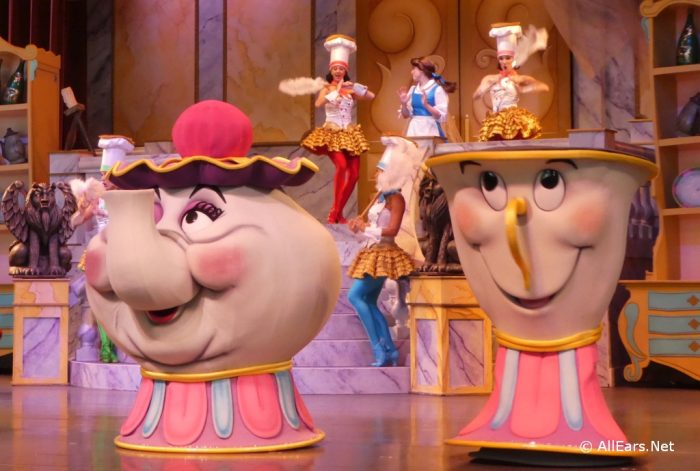 Beauty and the Beast – Live on Stage: This retelling of the classic tale features all your favorite characters. As they sing and dance along to the hits from the movie, you'll feel like you're at a Broadway show. The scenery and wardrobe will put you right in the movie.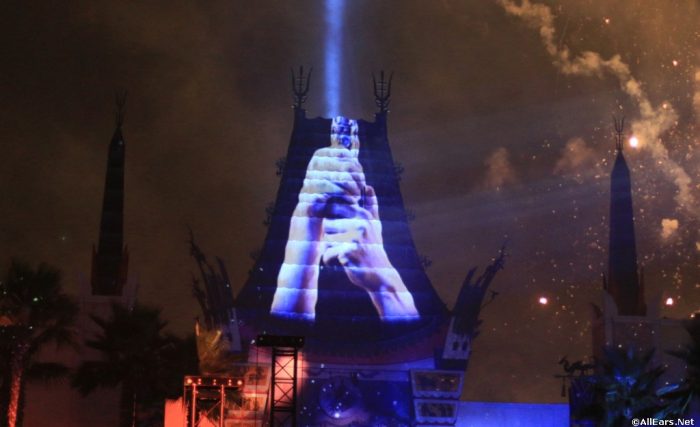 Star Wars: A Galactic Spectacular: This laser light and fireworks display illuminates the skies as projected clips from popular Star Wars scenes play out are projected onto the Chinese Theatre. It's all set to the thrilling music from the Star Wars films. If you can't get a FastPass or a standby seat for Fantasmic! head to this rival experience.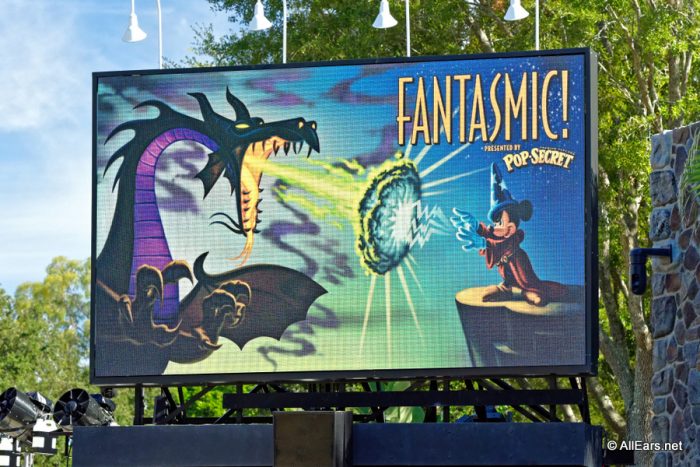 Fanstasmic!: This fireworks display is the quintessential Disney experience. Some even argue that it's better than the fireworks show over at Magic Kingdom. Floats and boats bring in characters, and you can see Mickey Mouse defeat Maleficent in her dragon form! This is THE show we recommend for first-timers. Make sure you schedule a FastPass+ for this experience or plan to arrive very early, as seating is extremely limited. Another option is to book the Fantasmic! Dining package, which will guarantee you a seat in a reserved section of the Hollywood Hills Theater.
There you have it! Our breakdown of all the entertainment in Hollywood Studios in one place. Remember, if a certain experience sounds like it might mean more to you, go with your heart — these are just our opinions! Every show is magical in its own way. During the holidays, some of these performances may not be available, or others might be added. You can find out what to do in Hollywood Studios during the Christmas season on our page for the Flurry of Fun!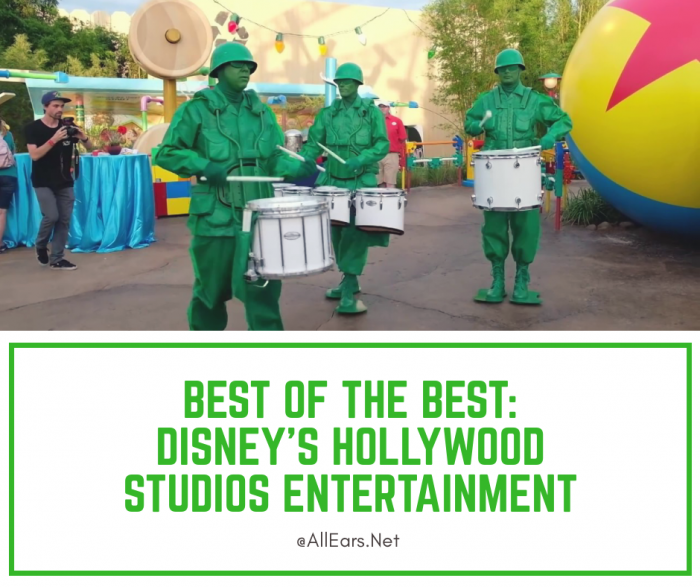 Subscribe to the AllEars® newsletter so you don't miss any exciting Disney news!