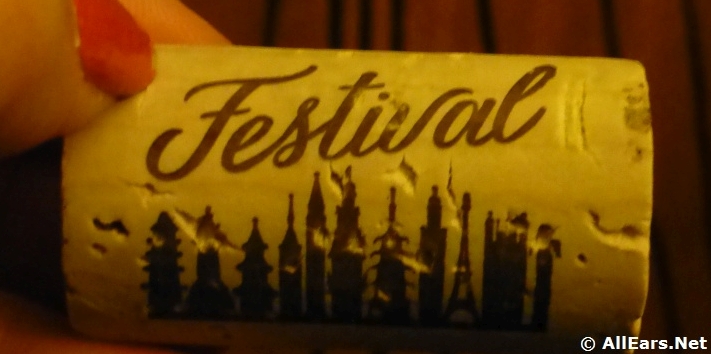 It's that time of year again… as summer reaches its peak and we look toward the cooler temps of autumn, it's time to start thinking about the annual Epcot International Food and Wine Festival!
In anticipation of that event, the Tables in Wonderland team hosted its yearly "sneak preview" of the festival for its members. Held in the spacious World ShowPlace in Epcot's World Showcase, I had the chance to sample some of the newest offerings and learn about what treats are in store for us for this, the festival's 20th anniversary.
Marianne Hunnel, area manager festival content development, hosted the preview, aided by Chef de Cuisine Michael Deardorff.
I don't know about you, but one of my favorite parts of the festival is visiting the Marketplaces that ring World Showcase. So I thought first I'd give you a run-down of the new and returning marketplace offerings:
The big news is that for the first time the festival is crossing into Epcot's Future World. A new area called "Next Eats" will feature two new marketplaces that are drawing inspiration from the television show, The Chew. (The Chew is playing a big part in this year's festival, in fact — read the press release HERE.)
The first, Sustainable Chew, will feature recipes adapted from The Chew co-hosts. The plates and utensils used in this area will be recyclable, adds Chef Mike, further reinforcing the sustainability message of using techniques that protect the environment.
From this booth we had the chance to sample the pork spareribs with red wine and fennel and cheesy mascarpone grits, which was paired with a frozen "Chew-tini" — a slushy-like drink made of organic Meyer lemon vodka, carrot-mango juice and a citrus sour mix.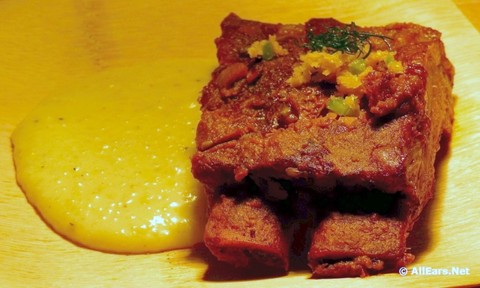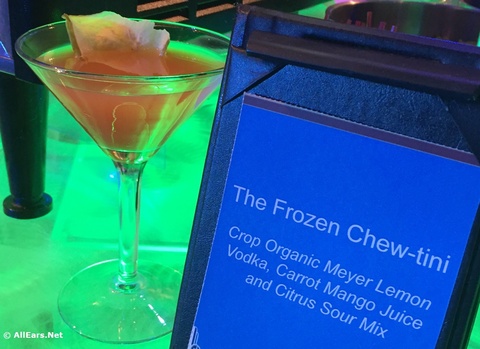 The ribs were tender and the cheesy grits were pure comfort food. I was especially pleased to learn that the the fennel that will be used in this dish will be among the herbs and vegetables actually be grown in Epcot's Land pavilion. As for the Chew-tini — it was very refreshing, the kind of drink it's easy to have too many of without realizing it!
The other offerings this marketplace will have were not available to sample — ricotta and zucchini ravioli with tomato sauce and vanilla panna cotta with fresh figs and pistachio brittle — but Chef Mike said that his team will be ready by September to make the couple thousand ravioli that they'll have to produce every day.
A second new Future World marketplace at Next Eats will feature the Chew Lab, what Chef Mike referred to jokingly as a sort of "Muppet Labs." In this marketplace, Disney chefs are collaborating with "The Chew" to create tastes that use some of the hottest culinary tech trends.
The food offering we had the chance to try was a strip steak with parsnip "silk," balsamic glaze and arugula foam. Not a fan of the foam, but the steak itself was tasty.
This dish was matched with a unique Smoking Hibiscus drink that featured Mezcal and a hisbiscus flower that was quickly frozen in liquid nitrogen on the spot.
While I didn't care for the smoky concoction, I have to admit it was fun to watch them dunk the flower in the liquid nitro and watch it transform into a crisp garnish.
Another item from the Chew Lab also employs the liquid nitro technique — a chocolate almond truffle with warm whiskey caramel. Mmmm. That's all you need to know.
Other brand-new items that will be available during the festival (but weren't part of the preview) include a venison loin with a mushroom marsala sauce that will be found in the New Zealand marketplace, and buttered chicken and naan at the Africa marketplace. I can't wait for that!
Some of the returning and/or "reimagined" items that we sampled were the Pescado con Coco (seared grouper, rice and coconut sauce) from the Dominican Republic…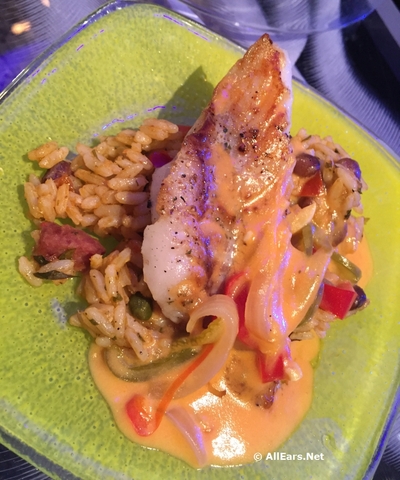 Loaded Mac 'n' Cheese (with Nueske's Pepper Bacon) from the Farm Fresh marketplace…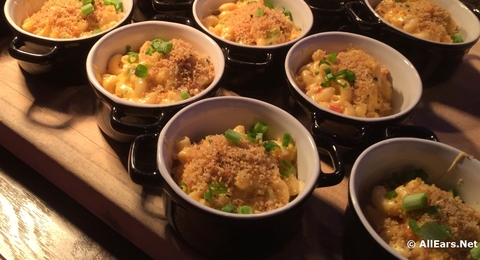 Fresh Potato Pancake with Scottish Salmon and Herb Sour Cream…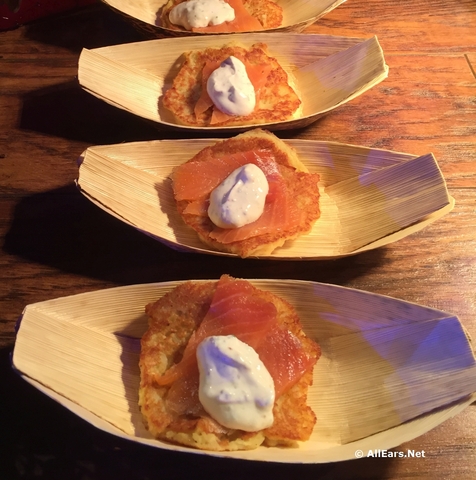 the Citrus Thistle made with Hendricks Gin…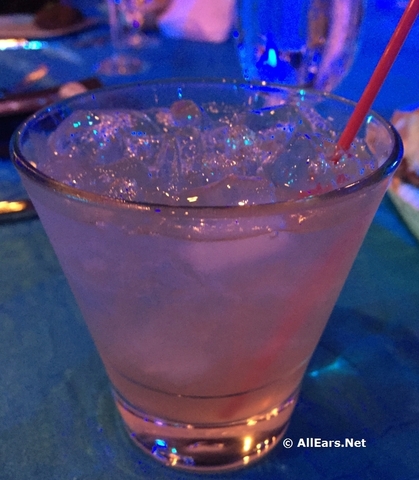 and Haggis with Neeps and Tatties…
And good news for purists — this year's haggis is not a vegetarian version as offered in years past. According to Chef Mike, they have found an American company that makes a meat-based haggis that is NEARLY the same as that made in Scotland.
While there are 20 new or reimagined food offerings and 20 new beverage offerings, the special dining experiences also have a few fresh entries.
One item that jumps out at me is the new Rockin' Burger Block Party, which will be offered September 25, October 8 (when the co-hosts of The Chew will attend) and November 6. This promises to be night of eating, drinking and making merry, as you'll be able to dine on a variety of sliders inspired by recording artists who are somehow affiliated with the beverage industry (such Hanson, which has its own beer, marketed at the festival). The beverages at the event will be related to these musicians and guests will be able to enjoy it all while listening and dancing to tracks spun by a DJ.
For more details on this new event, and the other special dining experiences that require a ticket, check out the listing HERE.
That's all I have now to whet your appetite. I'll be back soon with details about the returning Eat to the Beat dining package, another special tasting package, and other Food and Wine Festival activities that you'll want to know about!
DISCLAIMER: I was a guest of Walt Disney World at the Tables in Wonderland event. This did not affect my review; my opinions are my own.