There's a NEW way to travel to Orlando and Disney World!
Brightline recently opened a new route that lets you take a train to and from the Orlando International Airport and Miami. This new route could save you a lot of time, money, and even hassle when compared to air travel. We recently rode the route just to see what it's like, and we think it could change your Disney World trips FOREVER.
It will save you money
Did you know that it's often cheaper to fly into Miami than it is into Orlando International Airport? So, you could save some money by booking your flight to Miami instead and taking the Brightline Train to Orlando — the entire journey only takes about three hours.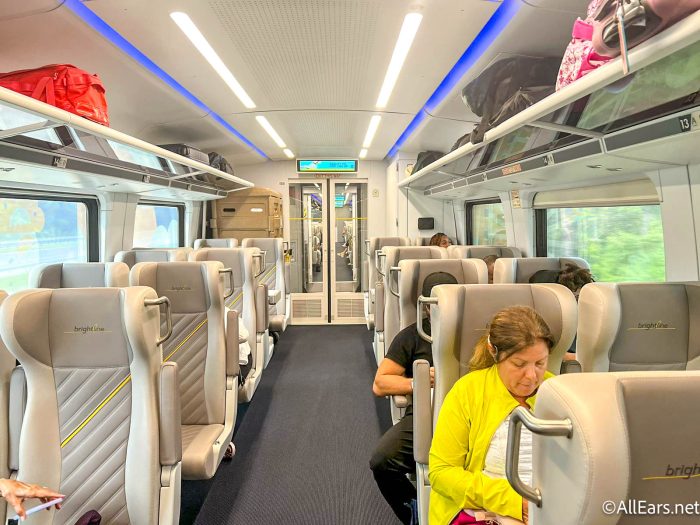 A Disney World trip is not inexpensive as it is, but flying into Miami and taking the train to Orlando could give you some extra dollars to spend in your Disney World budget.
You can add more Florida destinations to your trip
Brightline could change your Disney World trips forever because you may decide you don't have to go JUST to Disney World. The train has opened up a lot of Florida to you for easy and inexpensive travel and you can easily take the train from Orlando to Miami to add a few days there to your itinerary.
The train frees you up to do even more on your vacation, especially if you want to get out of the Disney World bubble to see more of Florida.
You'll actually love going through security
Going through security at the airport is frustrating and often takes a LONG time. Plus you have to worry about taking out your little bag of liquids, as well as taking off your shoes and pulling large electronics out of your bag. You don't have to do ANY of that when going through Brightline security.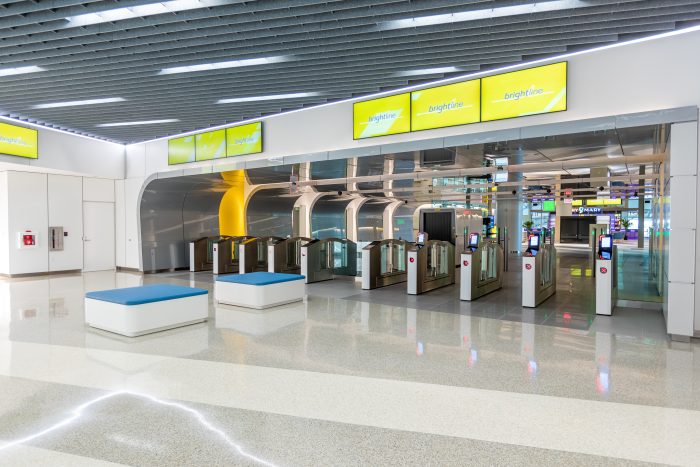 You can be through the security checkpoint in five minutes flat by taking the train. You can also bring any size liquid containers through the checkpoint, so no worrying about putting little containers of your must-haves in a baggie. How does that sound for stress-free travel?
You'll travel more comfortably
Airlines are cramped and everyone feels like sardines packed into a can, right? Well, Brightline's seats are far more roomier and comfortable and you'll have plenty of room to stretch out and relax on your trip.
Even better? You don't have to worry about wearing a seatbelt like you do on an airplane — especially when there's turbulence. That means you can stand up and move around the train at any point during your journey if you need to.
Your kids can save you money
Did you know that kids ages two and under can ride Brightline for free? You don't have to worry about buying a ticket for them.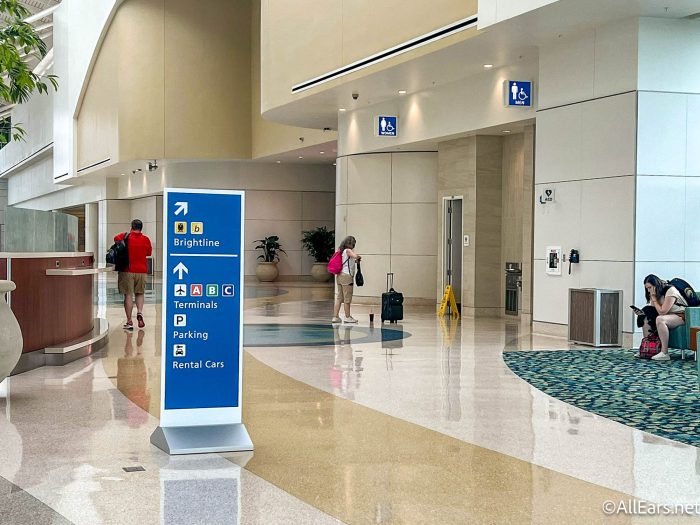 Even better, though, is that kids 2-12 can ride for half off — you'd never get that kind of deal with an airline!
You can load your own luggage
It's always a fear when you check bags with an airline because bags often get delayed and even lost. Well, you're in control of your bags on the Brightline train. You can choose to load your bags onto the train yourself.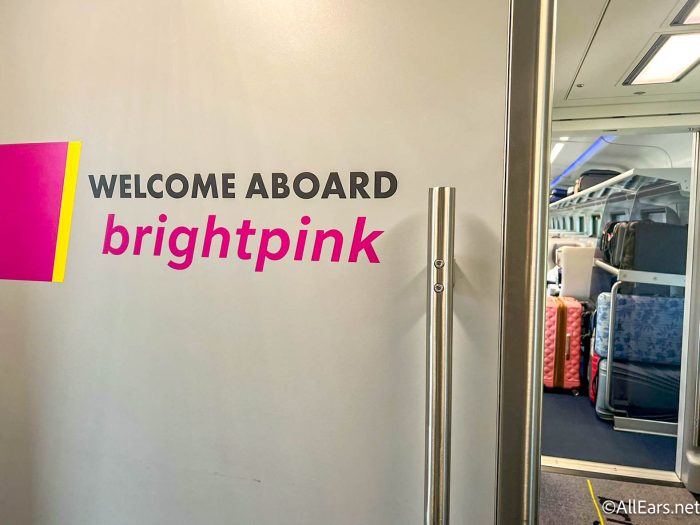 However, if you do need help with your bags, Brightline employees can help you with them. But you don't have to worry about the train leaving without your bags or them getting lost at the airport or between connections.
Overall, the Brightline train could be a real game changer for your next Disney World vacation. So be sure to check out your options the next time you get ready to plan a trip.
Check back with AllEars again soon for more Disney news, tips, tricks, and resources.
Join the AllEars.net Newsletter to stay on top of ALL the breaking Disney News! You'll also get access to AllEars tips, reviews, trivia, and MORE! Click here to Subscribe!

Have you had a chance to ride Brightline yet? Let us know in the comments!