One of the most popular Disney World rides is temporarily CLOSED.
Ride closures can happen often in Disney World. Sometimes they are part of a planned and scheduled refurbishment. Other times they are completely unexpected — potentially due to technical issues or other problems. On January 26th, the latter is what we experienced — where one of Magic Kingdom's most popular rides CLOSED unexpectedly! 
At around 9:39AM (ET) we noticed that Seven Dwarfs Mine Train, one of Magic Kingdom's most popular rides and its only ride with Individual Lightning Lane access, was temporarily CLOSED.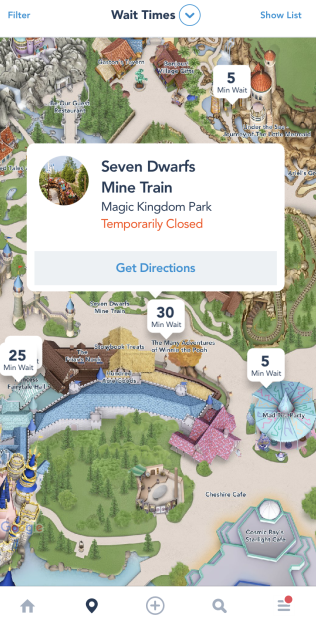 Though the ride was unavailable, the My Disney Experience app was still displaying available Individual Lightning Lane times for guests to purchase for much later in the day — it was all the way up to 7:20PM (and priced at $10 per person).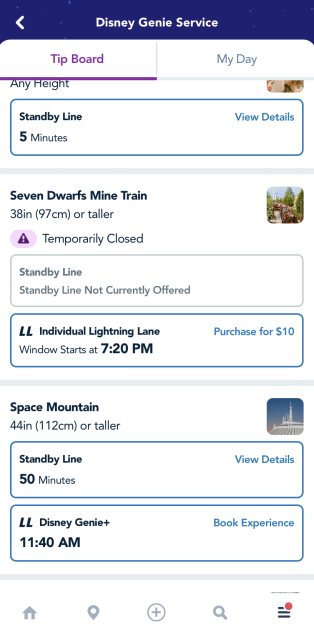 As we mentioned above, ride closures are something to be aware of and mentally prepared for in Disney World. Sometimes the ride will swiftly reopen, and other times it may remain closed for several hours. Here's what to do if a ride unexpectedly closes during your visit:
Check the My Disney Experience app constantly for updates (if a wait time is displayed, you'll know the ride has likely reopened!)
Ask Cast Members outside of the attraction if they know what has happened and if they have a better idea about when the ride might reopen
Come up with a plan "B" in case one of your must-do rides unexpectedly closes
Mentally prepare little ones for potential closures by discussing the possibility at home
Use that closure time to knock other things off of your list, take a break, grab a snack, or otherwise utilize your time in the park!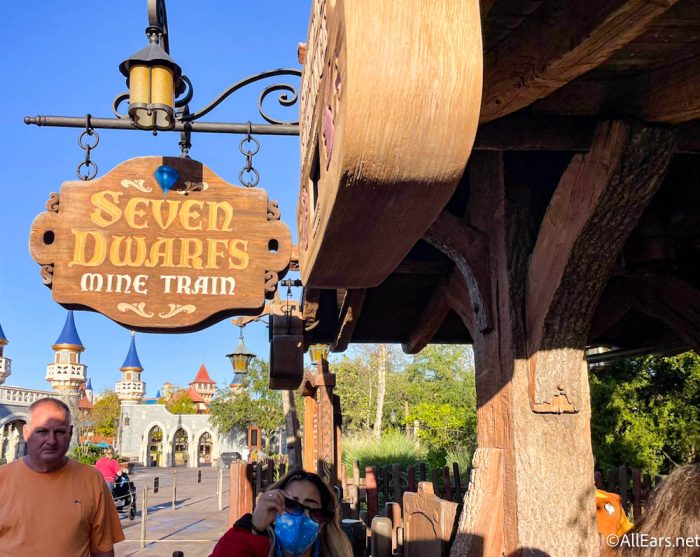 The best thing you can do is be as prepared for the unexpected as you can be! For more Disney World stories, see the links below.
Stay tuned for more Disney World tips!
Have you been to Disney World when a ride is unexpectedly closed? What did you do? Tell us in the comments.