We're still in EPCOT Food & Wine Festival mode, but the next EPCOT fest is just around the corner!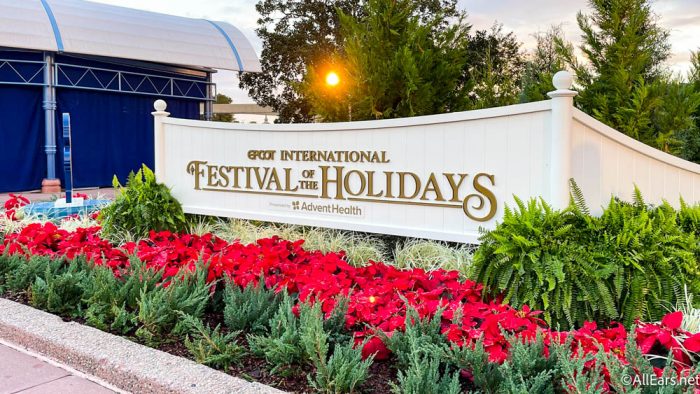 We're talking about the EPCOT Festival of the Holidays! Disney has already released the FULL list of booths for this year, but we're still waiting on menu details and more information. We do know, however, that the famous Candlelight Processional is returning. And now we have MORE details on the beloved event!
We've officially got our list of celebrity narrators for the Candlelight Processional! If you've never visited, the Candelight Processional happens as part of the EPCOT Festival of the Holidays. It features different celebrity narrators retelling the traditional Christmas story alongside a choir and orchestra.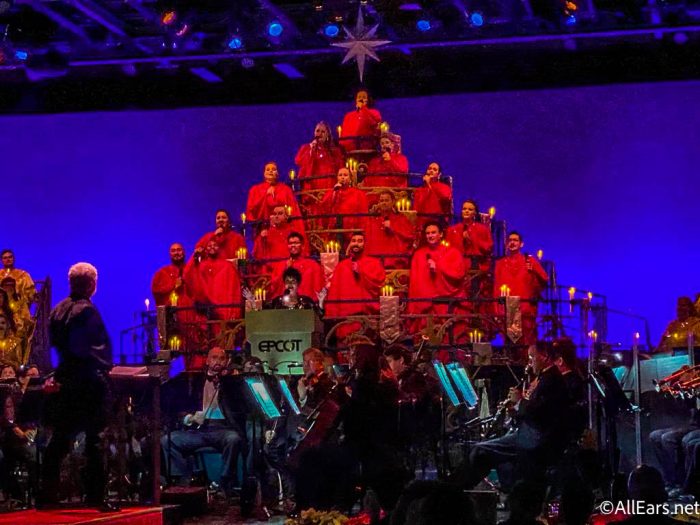 This year's narrators feature some new and returning celebrities!
November 25th and 26th, 2022: Simu Liu

*NEW

November 27th to 29th, 2022: Edward James Olmos **Changed to Chita Rivera
November 30th to December 1st, 2022: Raul Esparza

*NEW

December 2nd and 3rd, 2022: Whoopi Goldberg
December 4th to 6th, 2022: Isabella Rossellini
December 7th to 9th, 2022: Daymond John

*NEW

December 10th to 12th, 2022: Josh Gad

*NEW

December 13th and 14th, 2022: Gloria Estefan

*NEW

December 15th to 18th, 2022: Neil Patrick Harris
December 19th and 20th, 2022: Mariska Hargitay

*NEW

December 21st to 23rd, 2022: Cal Ripken Jr.
December 24th to 26th, 2022: Marie Osmond
December 27th and 28th, 2022: Courtney Vance
December 29th and 30th, 2022: Angela Bassett
Olivia Benson, Olaf, SHANG-CHI(!!!!), and Queen Ramonda?! What a lineup! You can catch the Candlelight Processional when the EPCOT Festival of the Holidays begins on November 25th, 2022.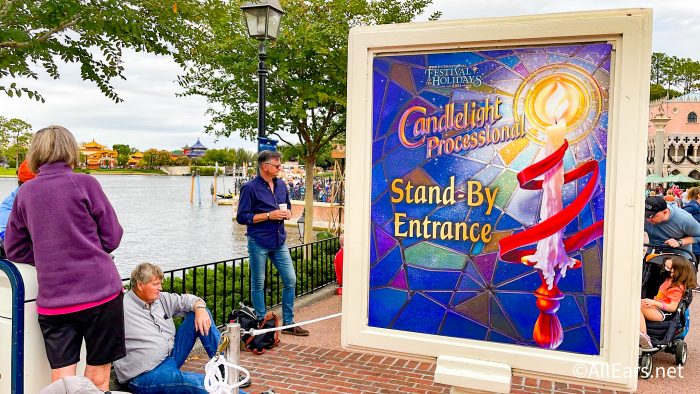 If you want to secure your spot at the show, you can do so by booking a Candlelight Processional Dining Package! These will go on sale starting October 6th, 2022.
Each package includes an appetizer, entree, and dessert, or (if applicable) 1 full buffet, plus a non-alcoholic beverage. And, of course, the package comes with 1 guaranteed seat per person for a Candlelight Processional performance that is held on that day.
Here's a full look at the restaurants that will be participating in the dining packages and the pricing information for each. These prices exclude tax and gratuity.
Pricing ranges from $40 per adult to $100 per adult, and $23 to $46 for kids. Some of these are available to reserve through advance dining reservations, but some (like Regal Eagle Smokehouse and Spice Road Table) are ONLY available through same-day availability.
Those same-day dining packages allow you to grab a meal and dining package more last-minute. You'll want to stop by these spots during a Festival day and see what they have available. Availability can run out or there may not be spots available on peak days, so keep that in mind.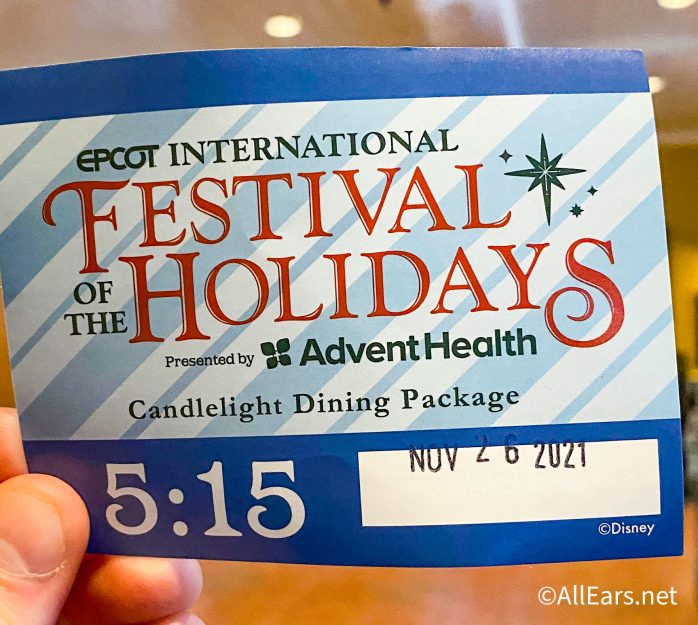 Looking for more on what to expect from the holidays in Disney World? Click here for a full list of SOLD OUT days for Mickey's Very Merry Christmas Party. You can also check out EVERYTHING returning to the EPCOT Festival of the Holidays here.
Are you planning to visit Disney World for the Festival of the Holidays? Let us know in the comments!