There's no denying that getting around Disney World can be a bit confusing.
Should you take a bus or a boat? The monorail or a car? With the addition of Disney's Skyliner, you can even travel via gondola in the sky to get from one place to another. There's now another way to get around the parks because Minnie Vans are back! So, just what are Minnie Vans and how do they work? Have no fear, because we're sharing everything you need to know about Minnie Vans!
Start your engines (okay, maybe not YOUR engines), because Minnie Vans have officially returned to Disney World. After a two-year hiatus, these polka-dot vehicles are once again transporting guests throughout Disney World property.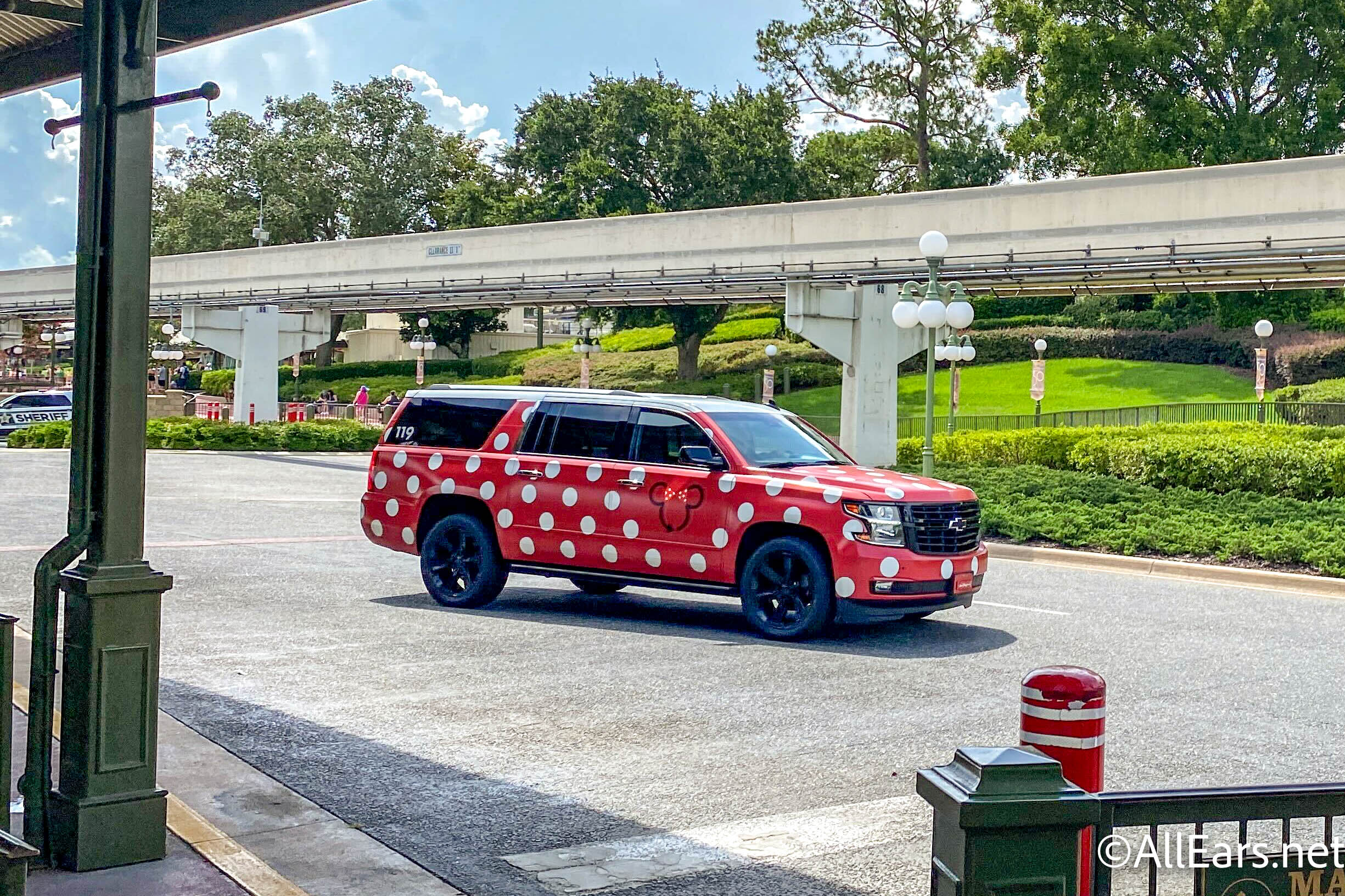 Minnie Vans are operated by the rideshare service Lyft, and feature Minnie's iconic characteristics like her red and white polka-dots and even her bow. Though the service is operated by Lyft, it is exclusive to Disney World, and guests have to be on property to use Minnie Vans. Guests are picked up in designated locations for rideshare travelers near the entrance or bus loop at each park — just look for the Minnie Van sign!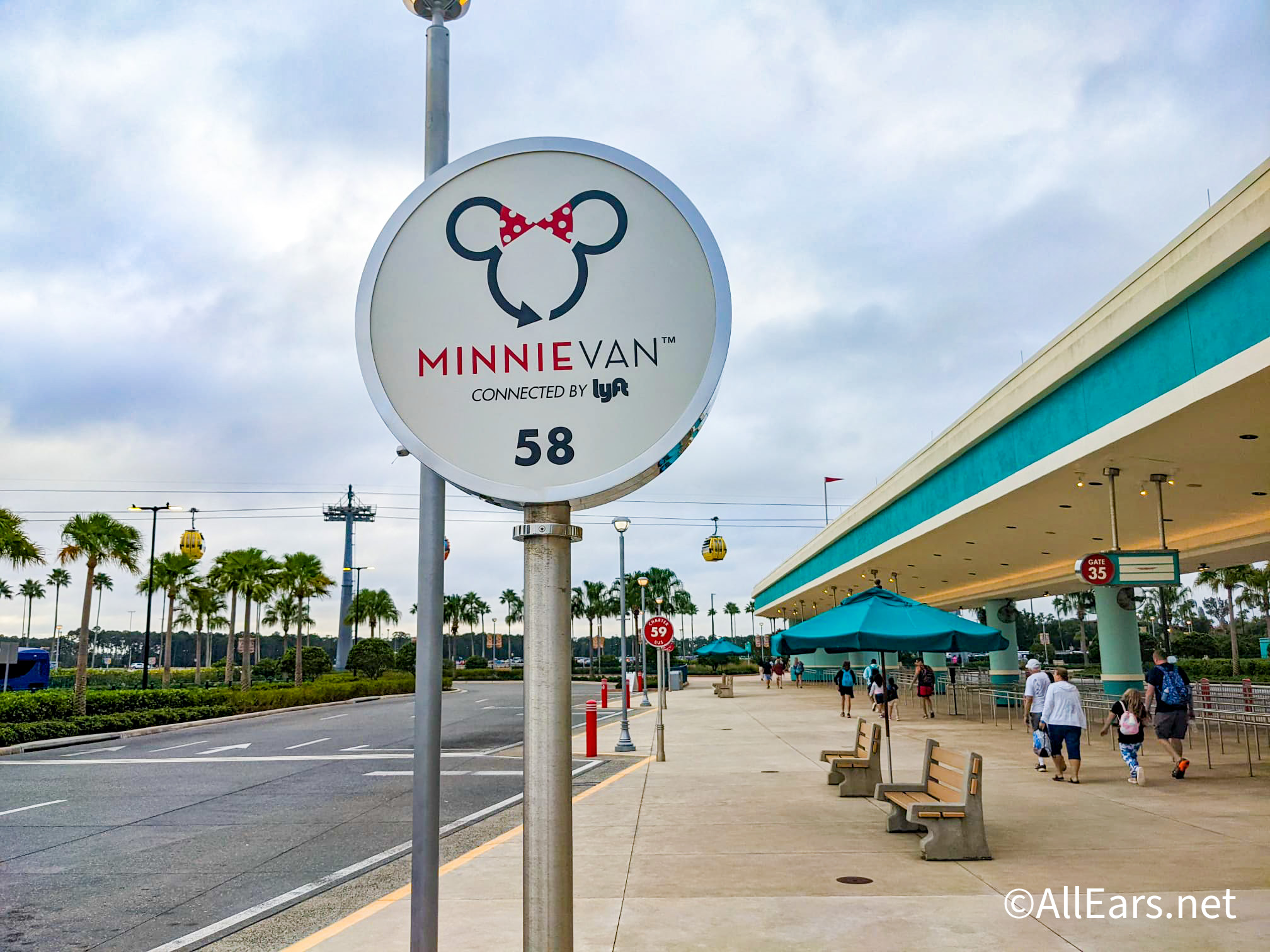 You won't have just any Lyft driver operating your van either, as Minnie Vans are operated by specially-trained Disney Cast Members. This means that your driver might even be able to share some insider info and special tips with you on your journey!
If you've ever hitched a ride with Lyft, you know that the price depends on the distance traveled from pick-up to drop-off — and that's the case here with Minnie Vans as well, so no two rides will cost the same. Minnie Vans are not one of Disney's free transportation offerings.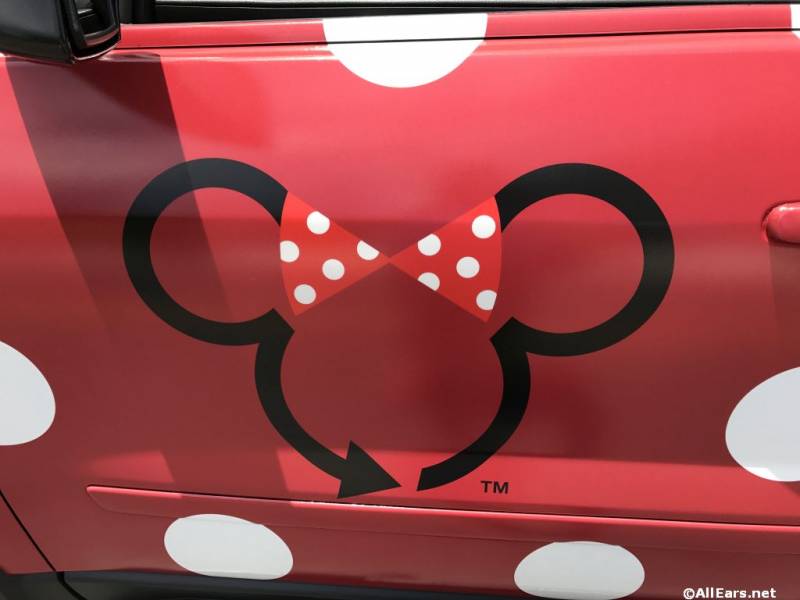 In fact, when we attempted to plug in a ride from Magic Kingdom to Disney's Animal Kingdom, the cost of the ride was MORE than the regular parking fee for the parks — around $35.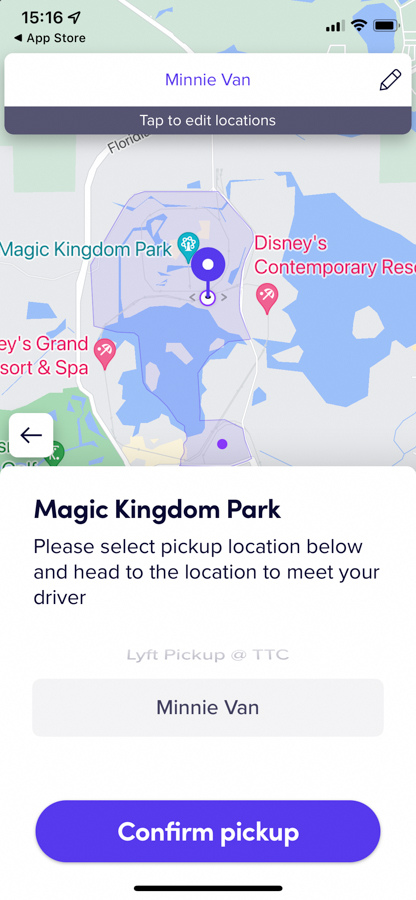 Of course, this might not always be the case as even Minnie Vans are subject to the surge pricing that comes with rideshare services. Essentially, during busier times the cost for your ride will go up — so prices are typically subject to change.
Rides are available any time between 6:30AM and 12:30AM pending availability, and these hours are subject to change. One of the biggest perks of traveling in a Minnie Van versus a regular old Lyft ride is the inclusion of up to 2 complimentary child seats if they're requested, so you can rest assured that your little ones are safe. Minnie Vans seat up to six guests, and there is plenty of room in the backseat for luggage for each guest and even a stroller or two.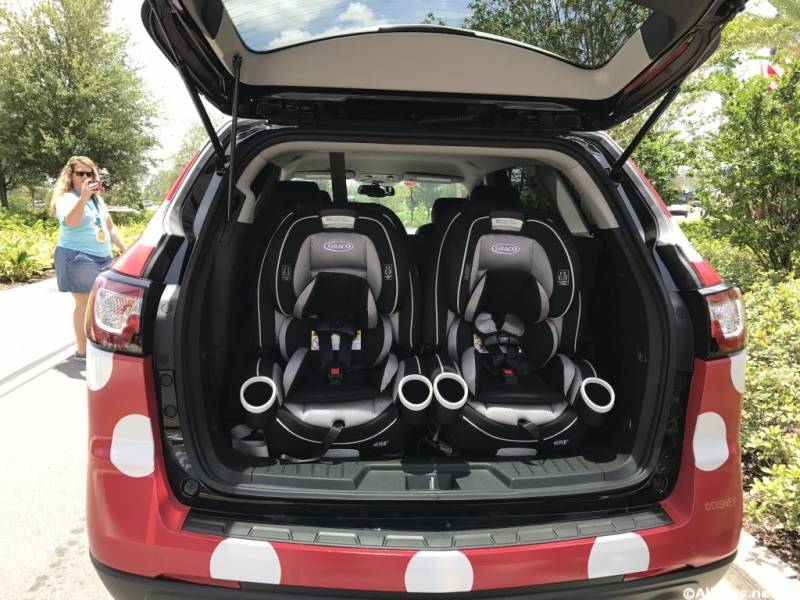 Before the pandemic-related closures in 2020, guests were able to use the Minnie Van Service to get from Orlando International Airport (MCO) to Disney World; however, that service has not yet returned. Disney hasn't shared when we might be able to expect rides to and from MCO to come back just yet, though the service is still listed on the website (albeit "currently unavailable").
Unfortunately, one of the drawbacks of Minnie Vans (other than the cost) is that there is only so much advance planning and prep you can do. Rides can't be scheduled too far in advance since they're subject to driver availability, though there is the option to plan ahead if your trip is in the immediate future.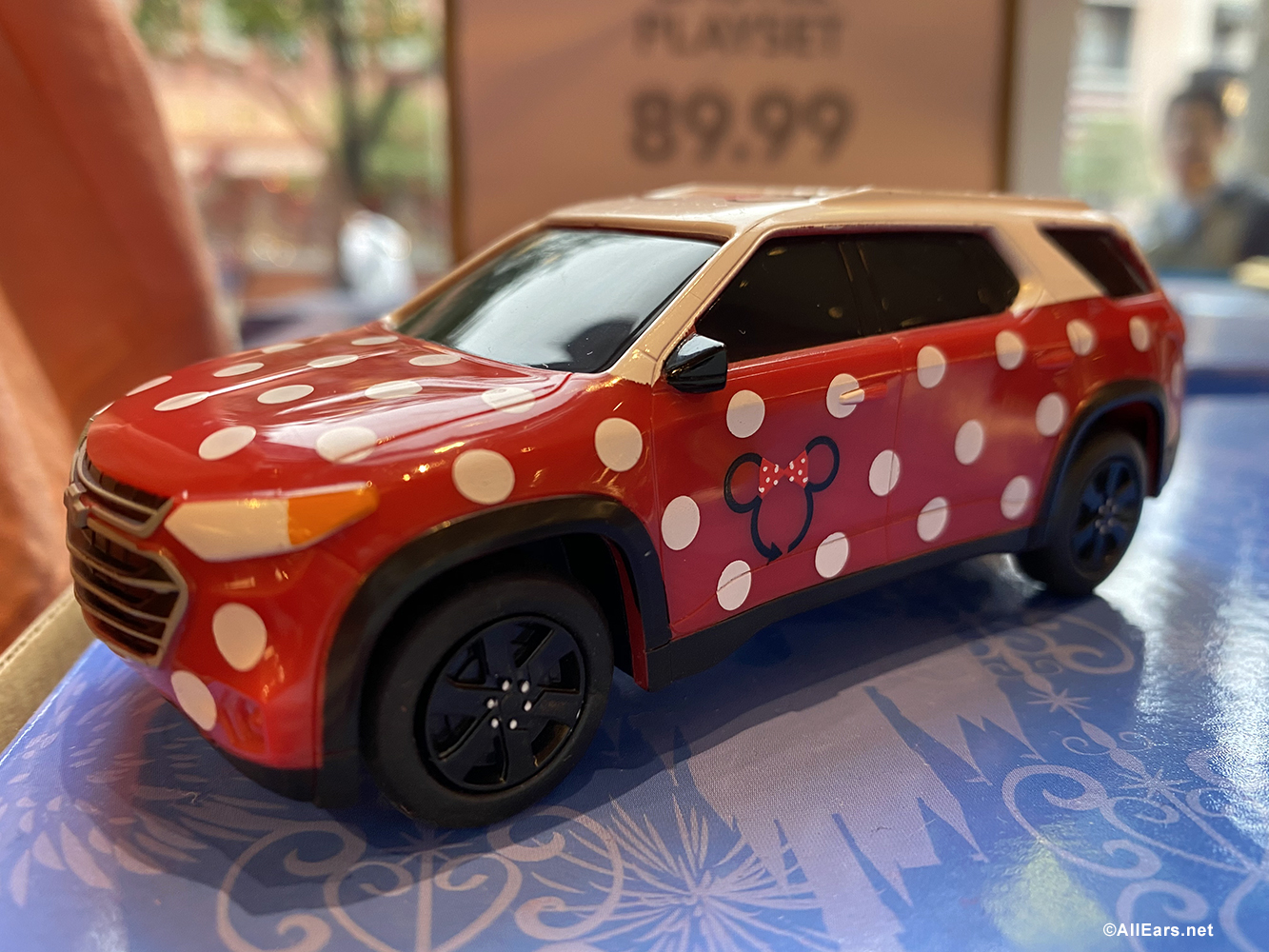 One thing you can do ahead of your trip if you're planning on taking advantage of the Minnie Van service is download and familiarize yourself with the Lyft app! This is where you'll be able to view Minnie Van pricing and book a trip. You can even enter your payment info ahead of time so that when the time comes, you're ready to go.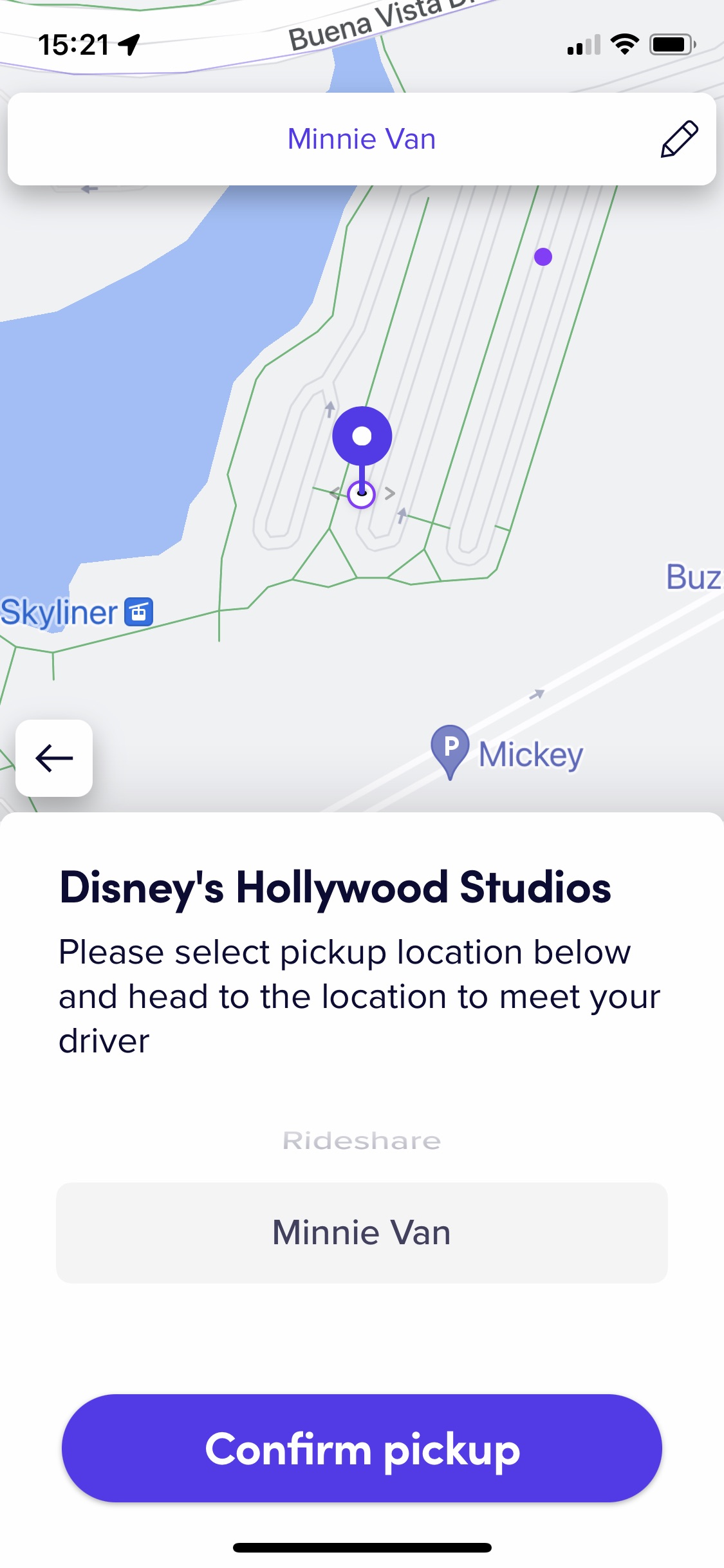 Minnie Vans could be a great choice for families or guests who are looking to have private transportation to or from  locations on Disney property. Families with kids who need car seats may benefit from Minnie Vans over a regular rideshare option, as the complimentary car seats are a great perk.
Guests who are looking for faster ways to get around property may consider Minnie Vans as well, because even though complimentary Disney World transportation can be great — it can often take a long time!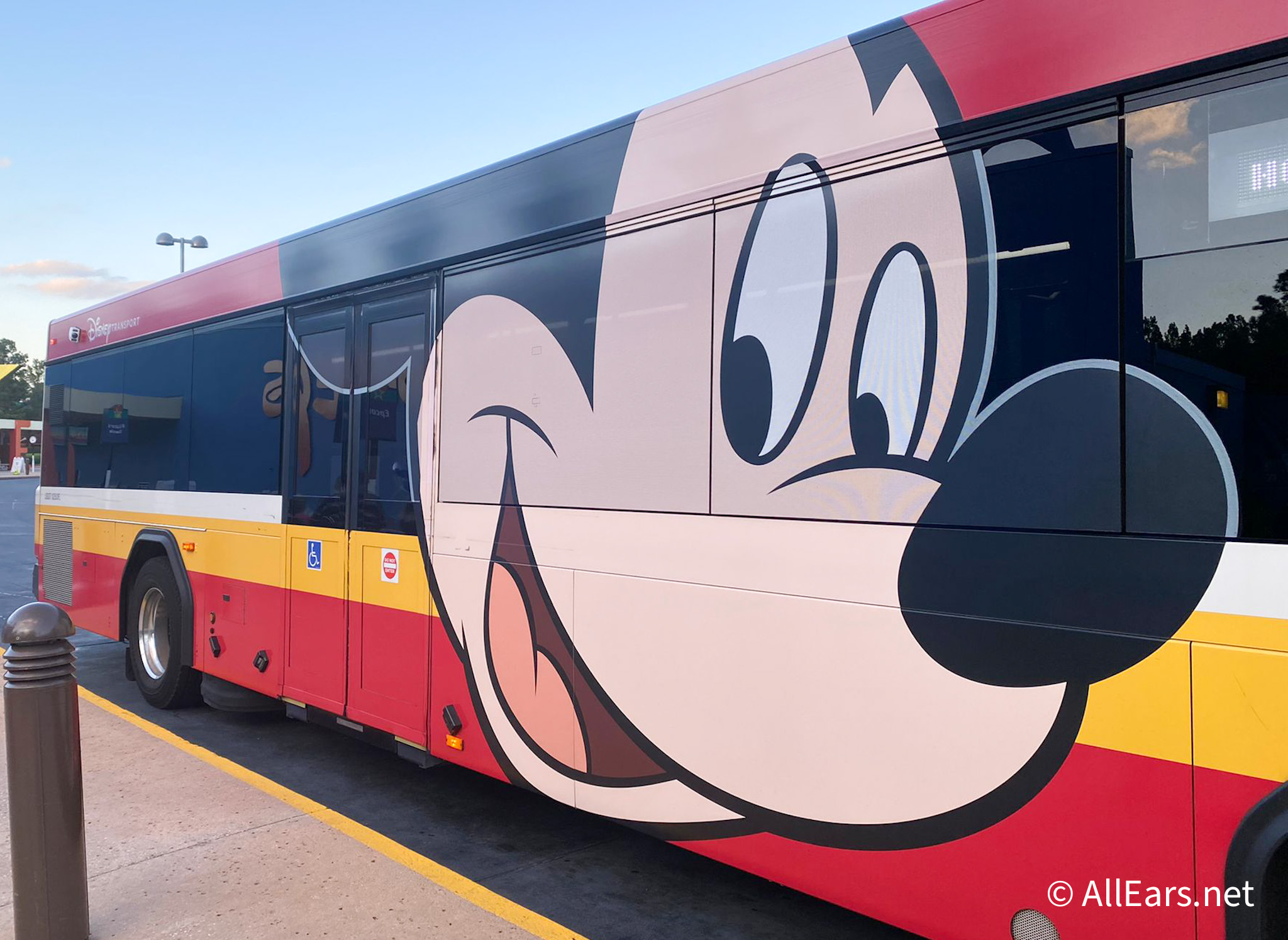 If you're interested in using Minnie Vans to get around Disney World, just head to the Lyft app while on property and select a Minnie Van as your ride vehicle. From there, you should be on your way!
Want to learn more about Disney World transportation? We've got all the pros and cons for each option here. If you're flying into Orlando International Airport and are looking for ways to get to Disney World now that the Magical Express service has been discontinued, check out Mears Connect or The Sunshine Flyer!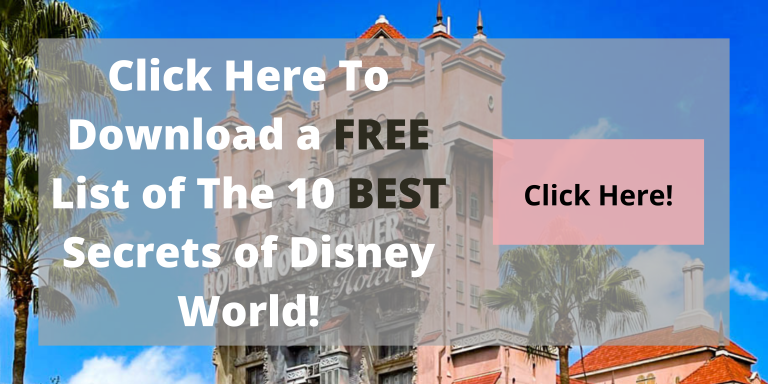 What's your favorite way to get around Disney World? Let us know in the comments!