It's not a secret that a Disney World vacation is very expensive, even without any extra additions or frills. But if you've got some cash left in your planning budget, could it be worth it to add on an EXTRA experience to your Disney trip?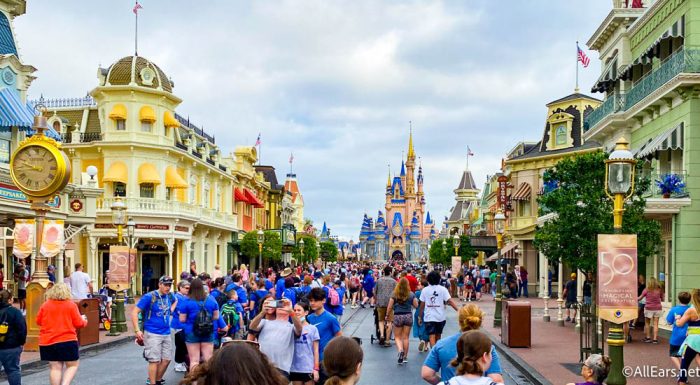 And if you DID want to add on an extra something to your trip, which of Disney's many additional experiences are actually worth their hefty price tags? We're going to take a look at 8 experiences or things you can buy at Disney World that really could be worth the cost. Vacation planners and budgeters, proceed with caution:  These expensive additions are seriously tempting!
We already know that you can have an awesome time in Disney World without these extras, but if you're looking for a way to add a little more magic to your vacation, here are some great options to consider. Not all of these experiences will be worth the cost to everyone, but we've broken down the prices, what's involved, and who we think will enjoy them based on our own experiences.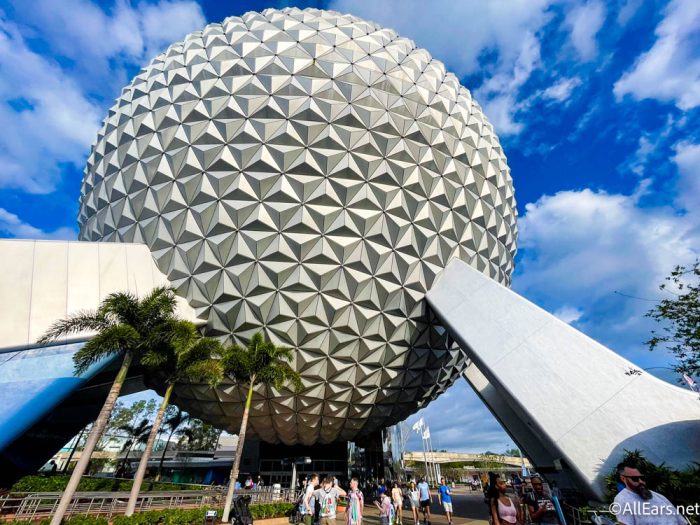 Let's dive in!
Behind-the-Scenes Tours
There are several options for behind-the-scenes tours in each Disney World park. During these tours (which have various themes and focuses), you'll get to learn more about how things really work in Disney World.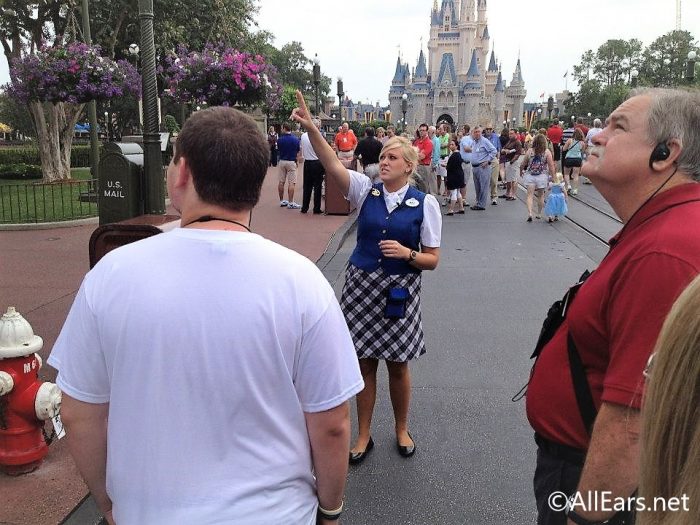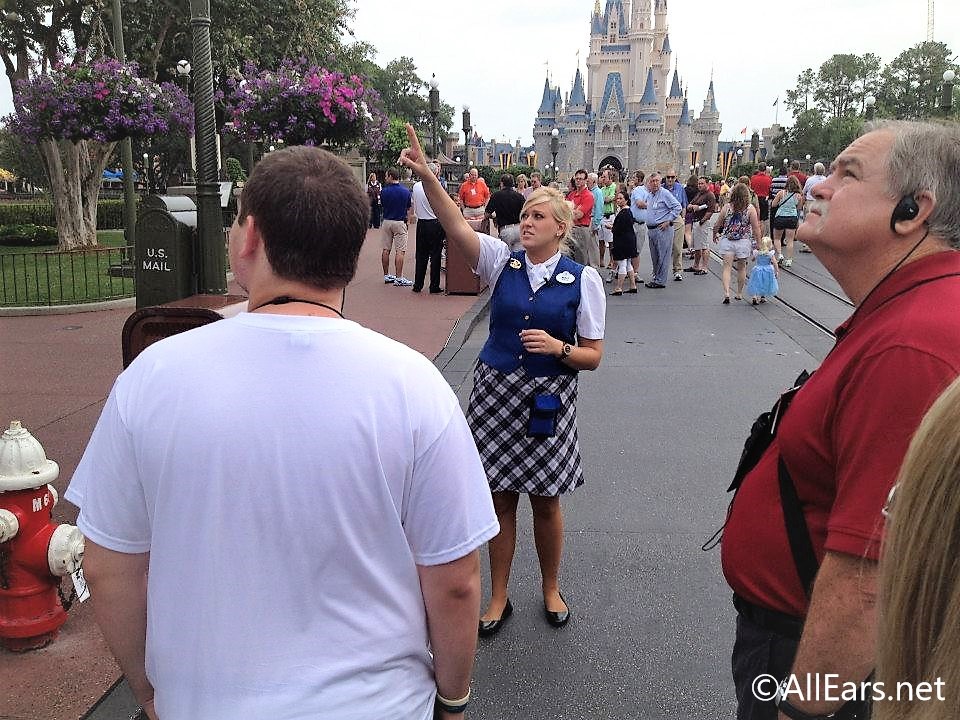 The tours range in price from around $20 per person  (for the Behind the Seeds tour in EPCOT) to the very exclusive VIP tours that can cost up to $850 per person per HOUR. We'll explain more about those VIP tours, but first let's look at some of the more reasonably priced options.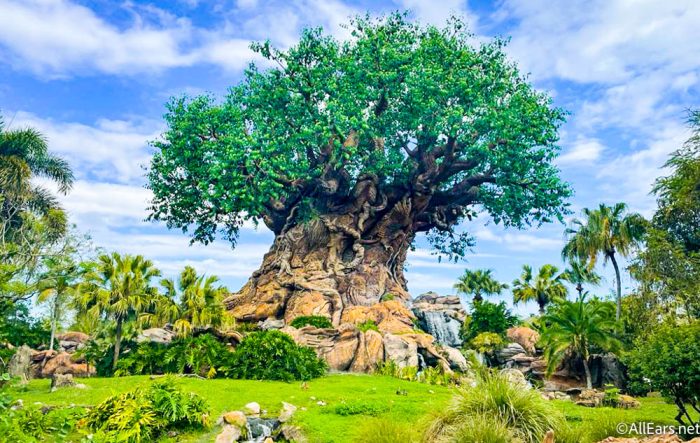 The Wild Africa Trek is in Disney's Animal Kingdom, and it's sort of like a personalized and interactive version of the Kilimanjaro Safaris attraction. If you love that ride, we think this is the tour for you. It's a 3-hour experience, which includes walking on a grassland path, crossing a rope bridge, and riding in a safari vehicle over Animal Kingdom's savanna. You'll see animals like rhinos, giraffes, hippos, and crocodiles.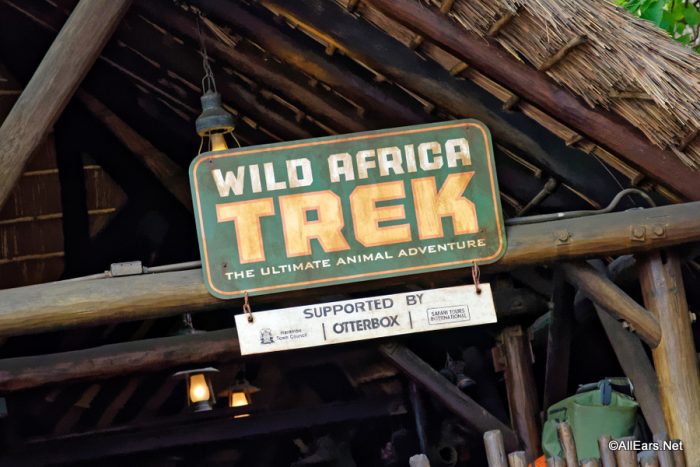 A private tour guide will share knowledge about the animals and the theme park's conservation efforts. A picnic lunch on the savanna is also included. This tour costs $199 per person. In our experience, this tour is well worth the cost and time if you're someone who loves seeing and learning about animals. The extras (like lunch and crossing the rope bridge) are fun, and it's a good chance to learn more about the animals who live inside Disney World.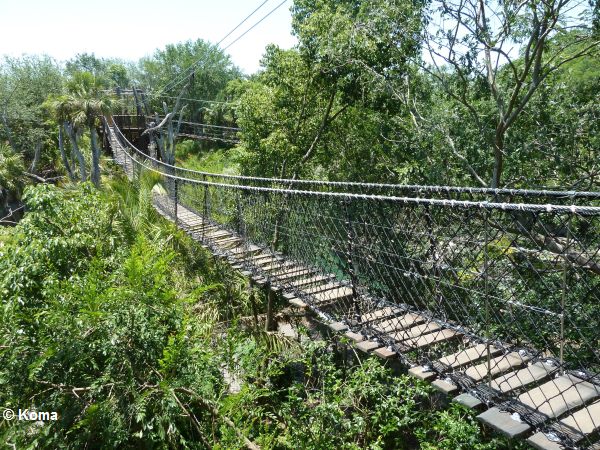 If you're more interested in aquatic animals, maybe you'd prefer the EPCOT Seas Adventures Aqua Tour, which is a snorkeling experience inside the Seas in EPCOT. Guests will get to snorkel for about 30 minutes inside a large saltwater tank with more than 65 species of marine life.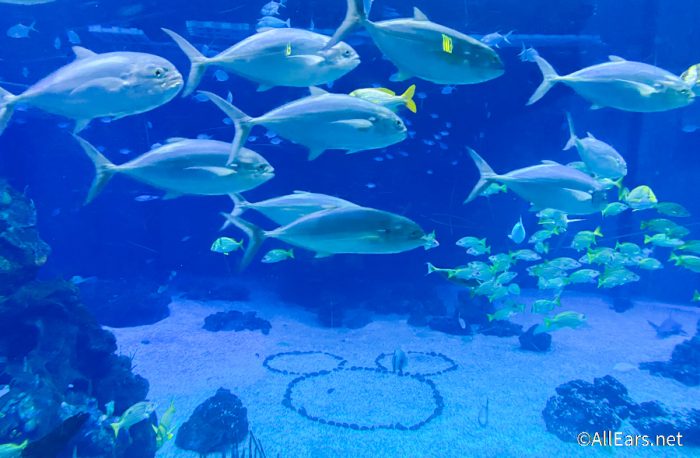 The whole experience is about 2.5 hours, and it also includes a behind-the-scenes tour of the Seas pavilion with a guide who teaches guests about the inhabitants there and how Disney maintains their habitats. This tour costs $145 per person.
For those looking for a tour that's not quite that expensive, you can check out some options like the Caring for Giants tour in Animal Kingdom. The hour-long tour takes guests to see the African elephant herd and learn about their day-to-day care. You'll get to see the elephants up close, from about 80 to 100 feet away. This tour costs $35 per person.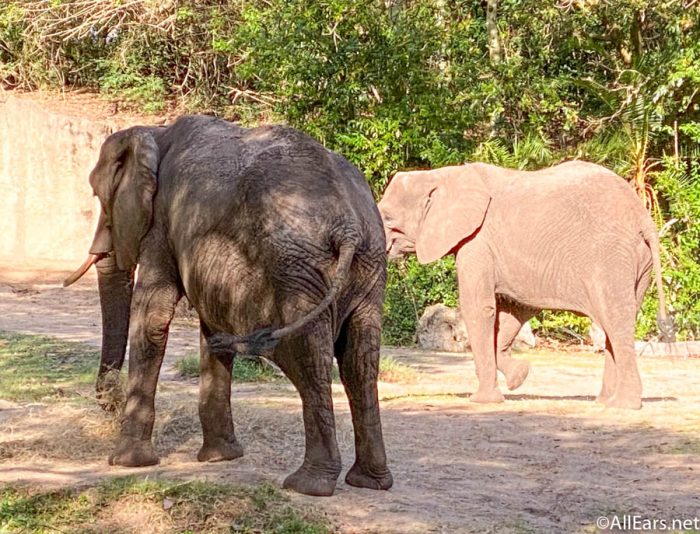 Fans of EPCOT's Living With the Land attraction need to check out the Behind the Seeds Tour, which takes guests through 4 greenhouses and a fish farm in EPCOT. A guide teaches guests more about the fruits and vegetables that are grown there, as well as details about the latest techniques and innovations that take place in this park. This tour is $29 per person.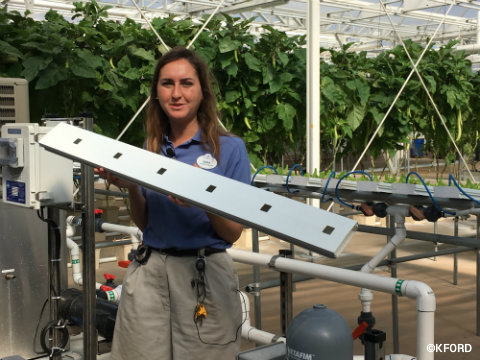 We'll also mention the Disney World VIP Tours here because they definitely fit the "ridiculously expensive" profile. The private VIP tours range in price from $425 to $850 per hour (depending on the time of year), and they have a minimum requirement of 7 hours. That means these tours could run you between $2,975 to $5,950 for 1 day, and park admission is not included. Each tour can take up to 10 guests.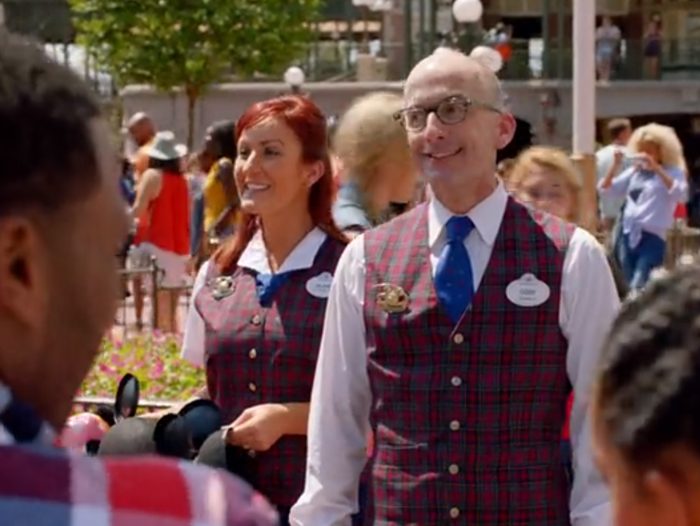 Included in the VIP tours is a personal guide to tell you all about Disney World as they walk you through the parks, a private vehicle to transport you to and from the parks, and a pass to skip the line at each ride.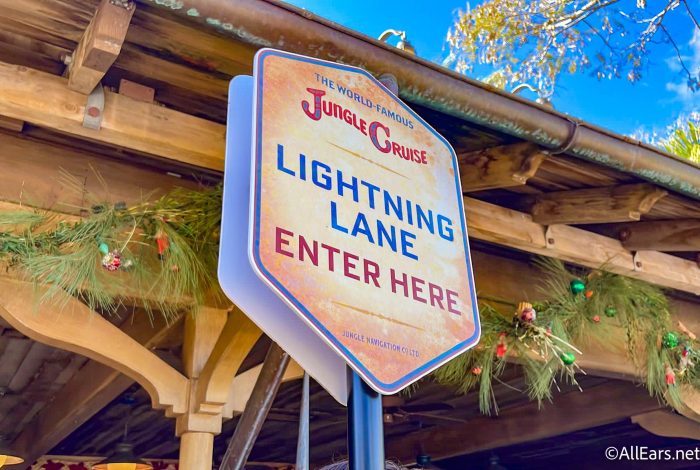 Although we'd love to skip all the long lines at our favorite attractions, we're pretty sure that most people (including us) can't justify that price for a single-day tour. For $5,950 (the upper range of the cost), you could plan a decent week-long Disney World vacation instead of booking this tour.
But the other tours on our list are much more reasonably priced, and they're a great way to experience some of your favorite parts of the Disney World parks in a new way!
Certain Expensive Meals
If your favorite part of a Disney World vacation is the food (we totally get that), it might be worth it to make a reservation at one of Disney World's high-end restaurants. Some meals really are worth their very large price tag, and we've got a few specific ones in mind that you could try out.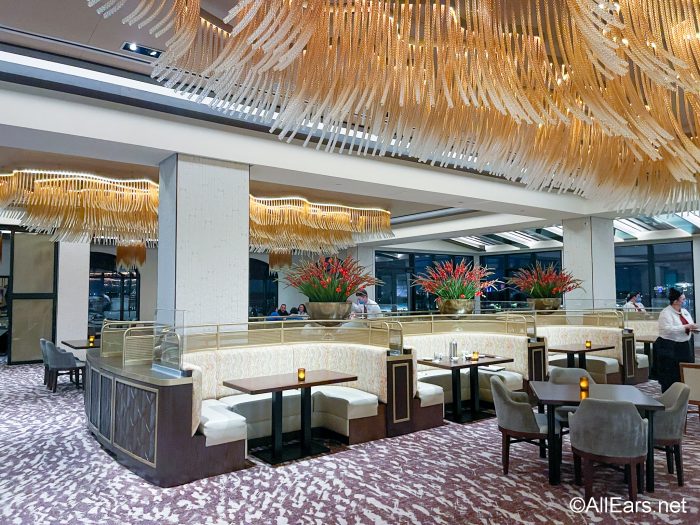 One of our all-time favorite things to eat in Disney World is the Oak-grilled Filet Mignon at Jiko — The Cooking Place, which is a restaurant at Disney's Animal Kingdom Lodge. This dish — and most of the dishes at Jiko — are simply exquisite, with stunning flavors that come from very talented chefs. The Filet costs $54 and comes with a side of the delicious mac 'n' cheese.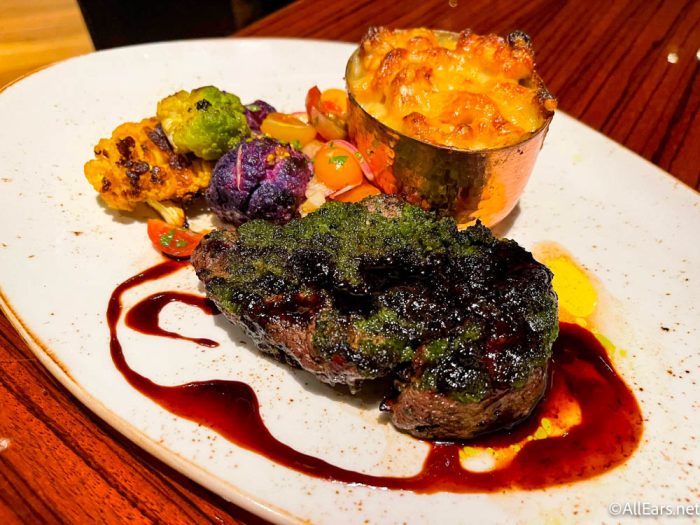 Another great option for steak lovers is Le Cellier in EPCOT. Some of our favorite items here are the Le Cellier Filet Mignon (served over a truffle mushroom risotto) and the Canadian Cheddar Cheese Soup. Both are delicious dishes with rich and luxurious flavors. The Filet is $59, and the soup costs $13.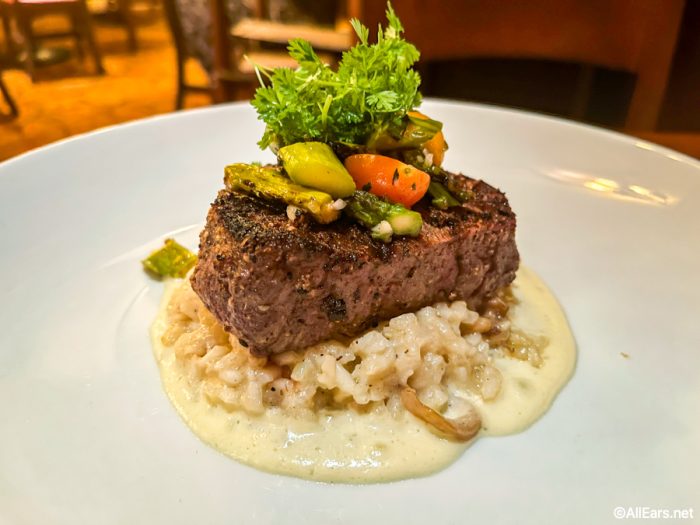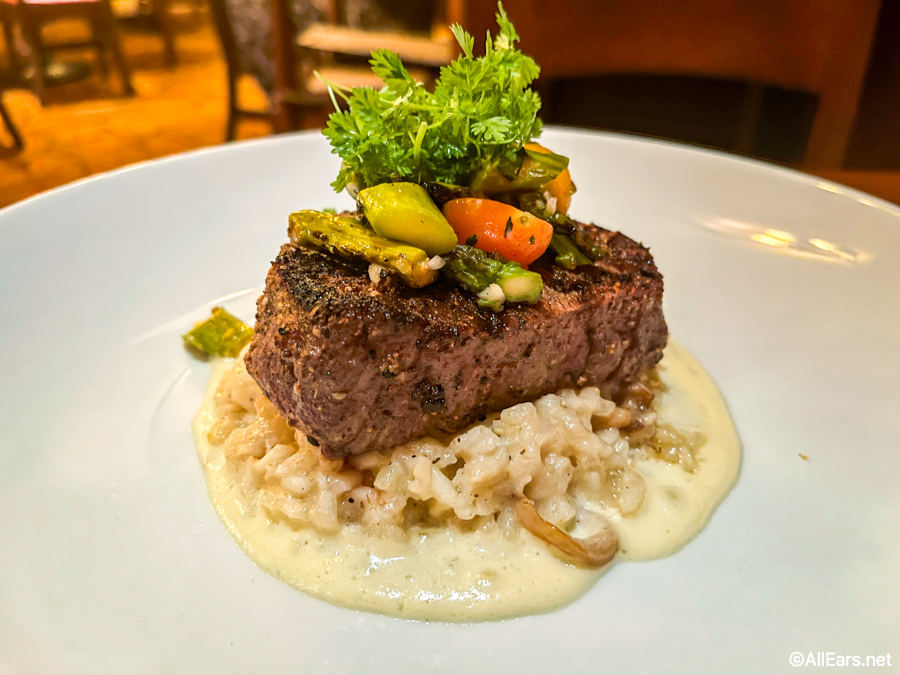 For seafood lovers, Takumi Tei in EPCOT might be a good option if you're looking for a splurge meal. They have several options for sushi (ranging from $18 to $40 for a roll), and there are some dishes featuring sea bass, salmon, and prawns. The most expensive items here are still for landlubbers, with the Takumi Gyuniku Artisan Beef (a Japanese A-5 Wagyu Tenderloin) costing $120.
Check out our Restaurants page to see more options for fancy restaurants in Disney World along with reader reviews of these spots.
Chef's Table Experience at Victoria & Albert's
For serious foodies, you can check out the Chef's Table Experience at Victoria & Albert's restaurant, located at Disney's Grand Floridian Resort. This experience is an exclusive table located near an open kitchen, so guests can talk with the chefs and sommelier between courses and learn more about the food and preparation.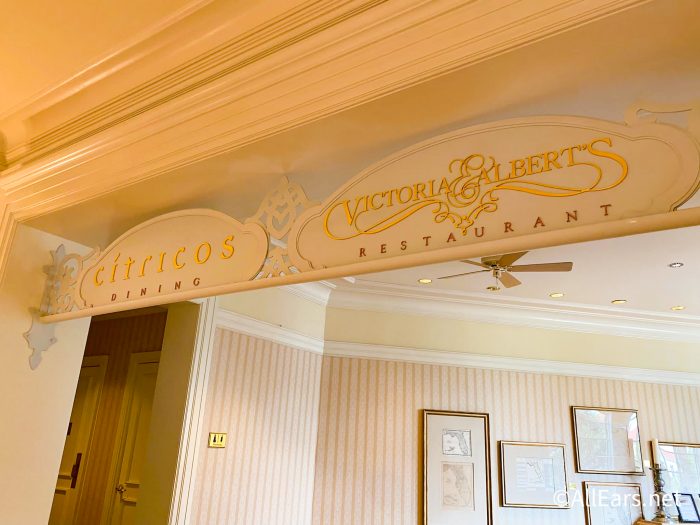 The meal is up to 11 courses and takes about 3 hours to complete. You'll dine on luxury dishes like caviar, Maine scallops, and Japanese beef. Wine pairings are also included.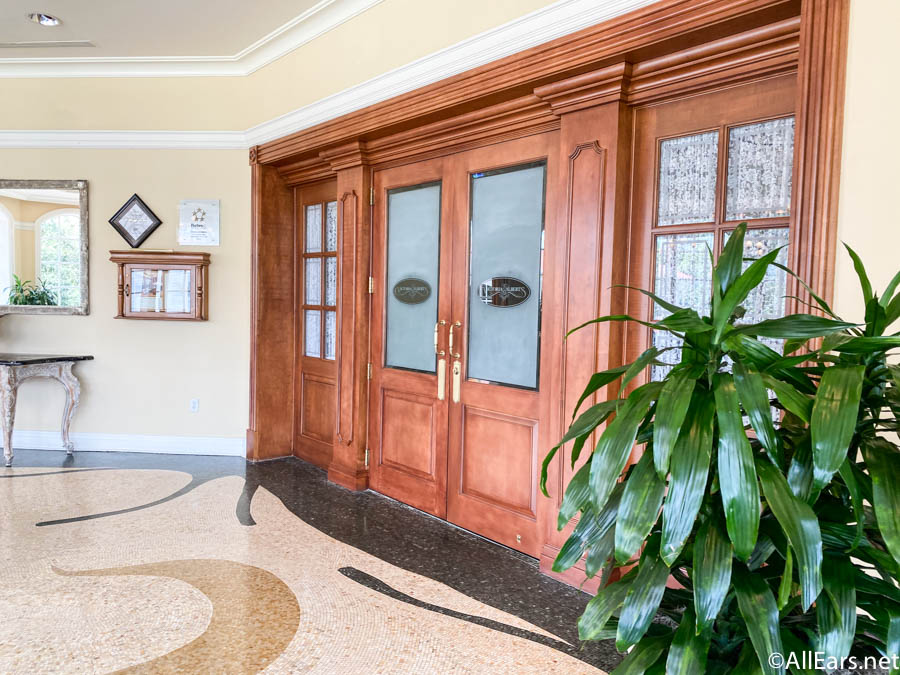 Such a deluxe experience paired with luxurious food doesn't come cheap, though. The meal costs $350 per person. Note that if you're not quite ready to shell out that cash, you can make reservations for the normal Victoria & Alberts dining room, although the meals there are still not exactly budget-friendly. The tasting menu costs upwards of $200, and it's more if you add on wine pairings.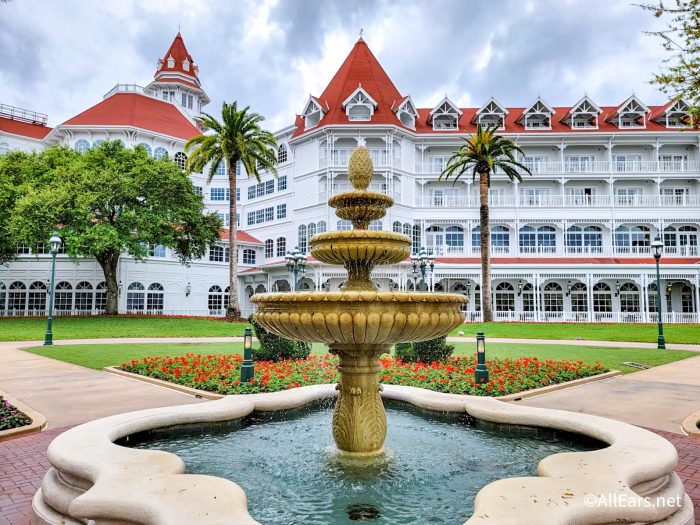 This restaurant definitely qualifies as seriously expensive, but our readers have generally reviewed the food as incredibly delicious. If you have room in the budget and want a truly high-end dining experience (maybe for a very special occasion?), this can be a great choice.
Magic Kingdom Fireworks Dessert Parties
If fireworks in Magic Kindom are a priority for you, you may want to consider a Fireworks Dessert Party. These events guarantee guests a good view of the show, which means you won't have to save your seat hours before the fireworks even begin.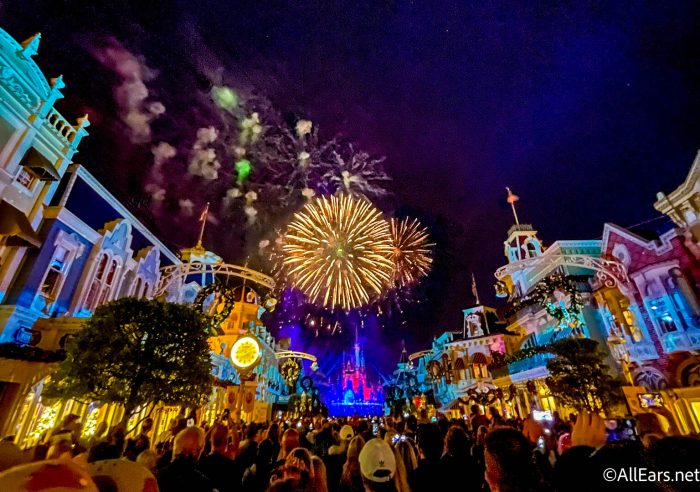 There are a few different options for these parties, with varying perks and prices. The Enchantment Pre-Party and After-Party both cost $99 per adult and $59 per child. These include a reserved spot in the Plaza Garden to watch the fireworks (standing room only) as well as some treats, snacks, and drinks before or after the show (depending on which party you choose).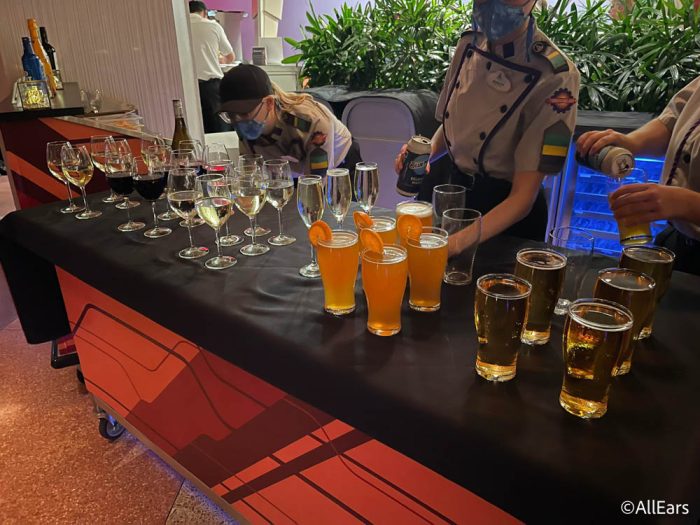 Enchantment Eats and Seats takes place on the Tomorrowland Terrace Patio, and it's a bit more expensive at $114 per adult and $69 per child. Guests can watch the nighttime show while sitting down and eating their treats, which is why this one is a little pricier.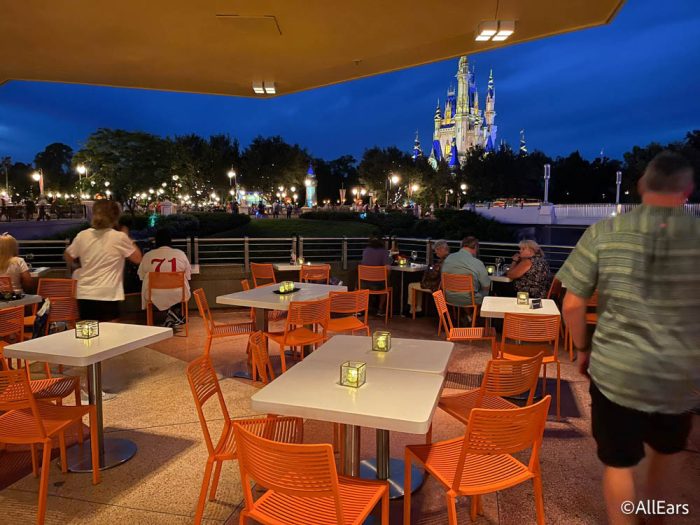 The fanciest party is over inside California Grill at the Contemporary Resort. It's the Contemporary Celebration at the Top. It includes an hour-long cocktail party with small plates and drinks and then a viewing party from the terrace of California Grill. This one is $129 per person.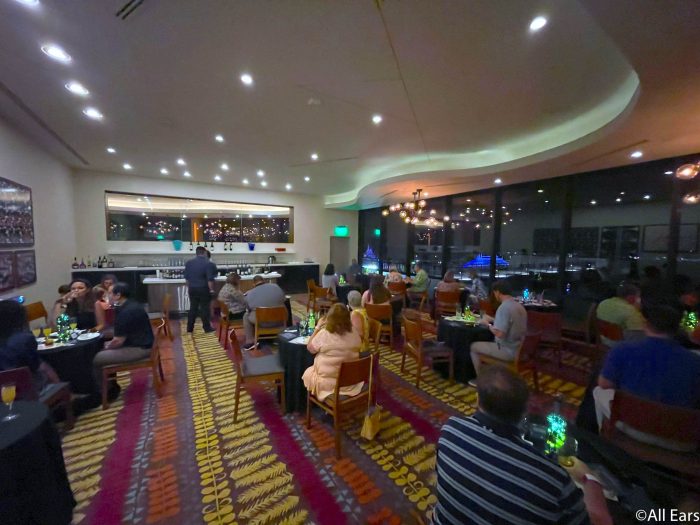 Whichever party you choose, you'll get guaranteed good views of the fireworks along with some treats and snacks to enjoy. The parties can be especially worth it during very busy times when it's more difficult to find a good viewing spot with all the crowds.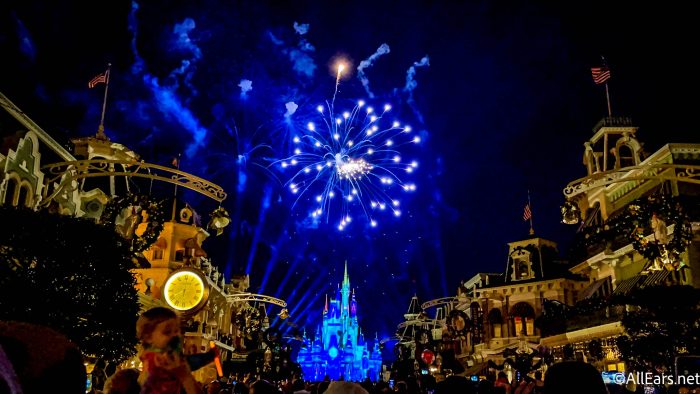 One of the things to consider, though, is that Enchantment (the Magic Kingdom fireworks show) also features impressive projections on the buildings along Main Street, U.S.A.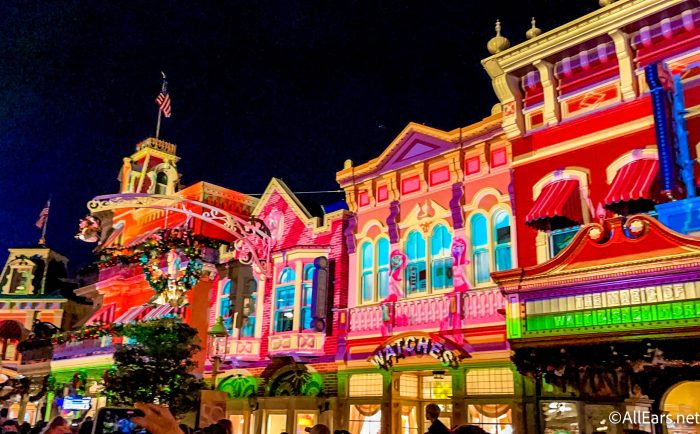 These would be more difficult to see from the Plaza Garden (where guests at the pre- and after-parties watch), and they're impossible to see from the Tomorrowland Terrace Patio or the California Grill terrace. So if seeing those projections is important to you, you may just want to buy your own snack and find a spot on Main Street, U.S.A., to watch the show.
Certain Merchandise
Disney merchandise can get incredibly expensive, especially once you start looking at those Disney x designer brand collaborations. We regularly see $300 purses in the parks, and one time we even spotted a $1,000 Mickey ear hat!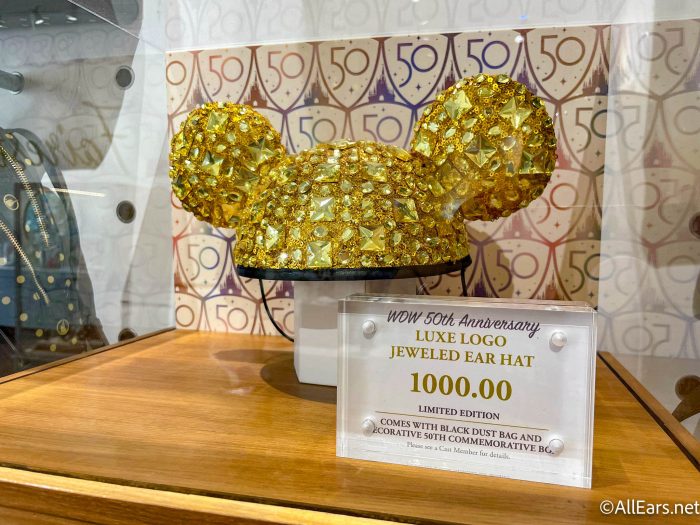 Some people might think that souvenirs like that are too expensive to even consider. However, if you find something you really love (and you're able to fit it in your budget), even the priciest items could be worth their cost.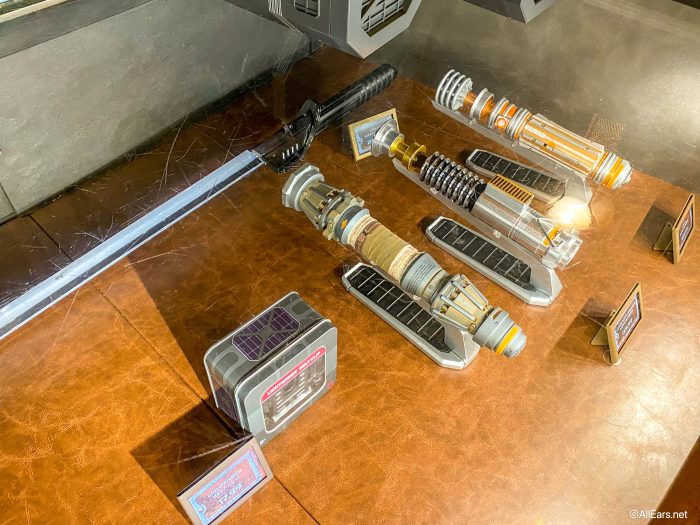 For example, we saw a Minnie ears headband designed by Vera Wang that was selling for $600 in the parks and online. $600 for a Disney accessory could seem a little crazy to some people, but the ears still sold out quickly from what we saw. If you're a huge Disney fan and want to add a touch of Disney to your wedding, these ears could be the perfect accessory for a bride.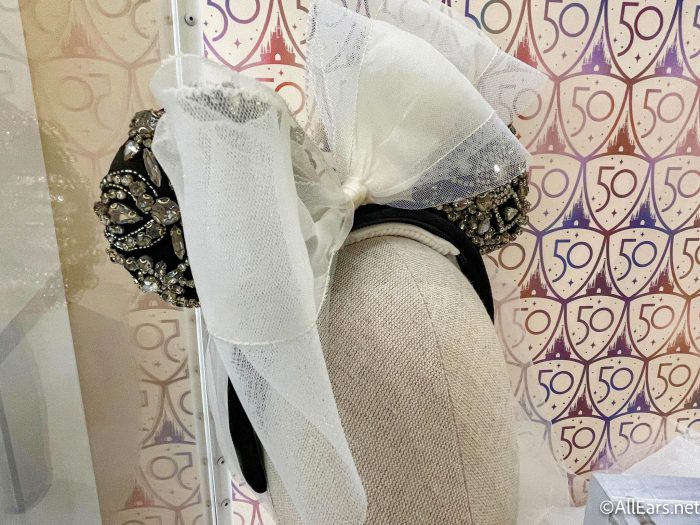 Other items that tend to sell out quickly include some of the Disney Dooney & Bourke bags. A new collection featured Orange Bird for EPCOT's Flower & Garden Festival, and this mascot is a favorite among some EPCOT fans. For those who really love Orange Bird and want a high-quality purse, the $200 to $300 price tags could definitely be justified.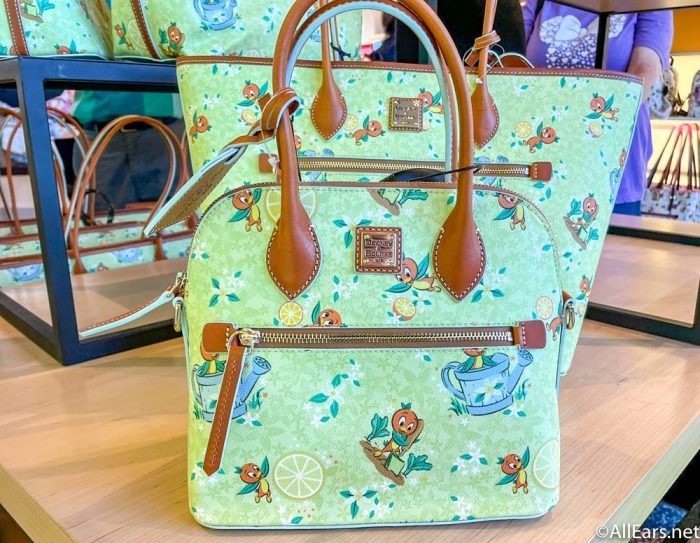 So if you're passionate about a certain Disney souvenir, consider working out a budget and buying that item when you're in the parks! If it's something you really love and especially if you'll use it often or display it in your home, it could be well worth your investment.
Staying at a Deluxe Resort
Deluxe resorts are the top tier of Disney World hotels, and a stay at these resorts starts at anywhere from around $430 to upwards of $1,000 per night (and even significantly more at peak times).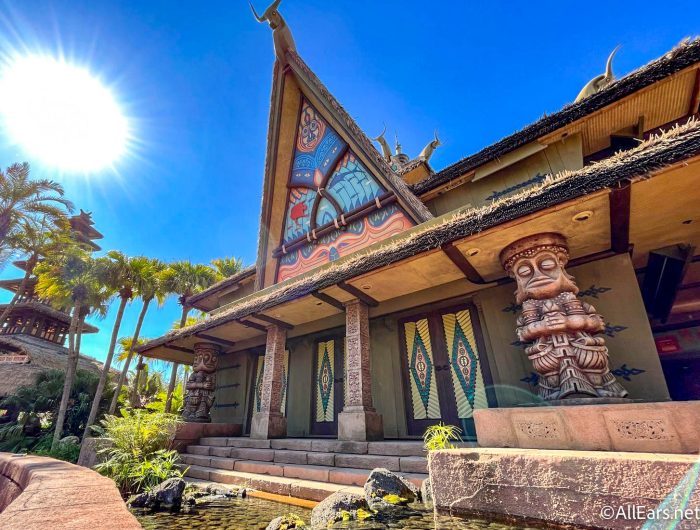 Here's a breakdown of the starting rack rate price at each Deluxe hotel:
These hotels are known for luxurious amenities, fancy rooms, and some awesome perks. If you're going to spend most of your time in the parks and don't want to plan a huge budget for your hotel, we typically recommend Disney World's Value or Moderate resorts. But for those looking for a truly luxurious experience, a Deluxe hotel might just be the answer.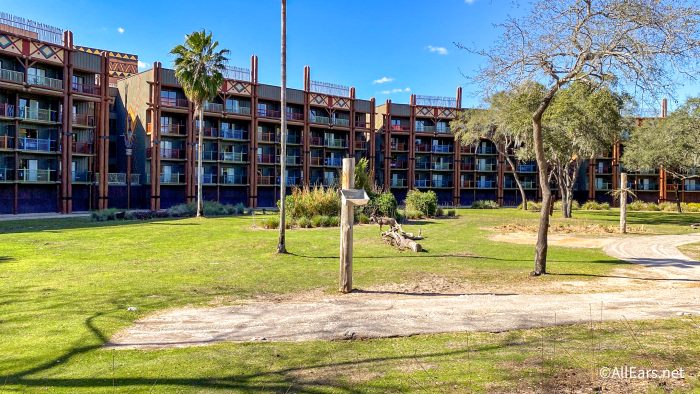 For one thing, many Deluxe hotels have awesome transportation options. Three of them are located very close to Magic Kingdom and are even on the Monorail loop, making them only a short walk or ride away from the most iconic Disney World park. And a few Deluxe hotels are located within walking distance of both EPCOT and Disney's Hollywood Studios.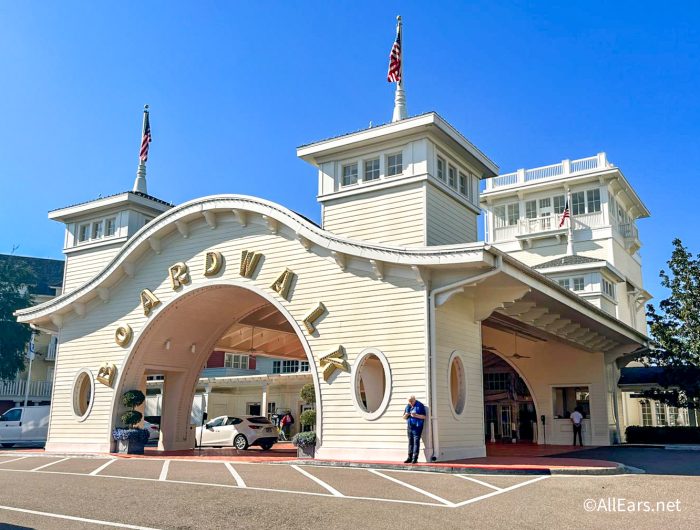 Location is a huge bonus, but you also get some special perks when you stay at Deluxe hotels. You can take advantage of Extended Evening Hours, which allows guests to stay in certain parks for up to 2 hours after closing time on select days. This is a great time to get on rides that usually have long lines and enjoy a much emptier park atmosphere.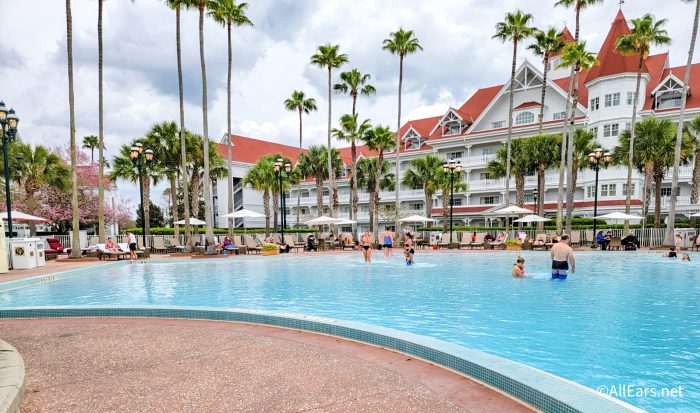 The fancy hotels also usually have some of the best restaurants, like 'Ohana at Disney's Polynesian Resort, Steakhouse 71 at Disney's Contemporary Resort, and Jiko at Disney's Animal Kingdom Lodge. Keep in mind that you can still visit these restaurants, even if you don't stay at the hotel where it's located. It's also worth noting that there are often discounts available, or you can rent points to stay at Deluxe resorts for less using companies such as David's DVC Rentals.
Park Hopping
A regular Disney World ticket (for 1 park per day) costs $109 right now. But if you wanted to add the option to park hop — or visit multiple theme parks in one day — it would cost an extra $65 per day, which makes your single-day ticket $174. Note that daily ticket prices change for multi-day trips, which means the price for a ticket on each day goes down if you book a longer vacation. For example, the 2nd-day park hopper ticket costs $144, the 3rd-day ticket costs $131, etc.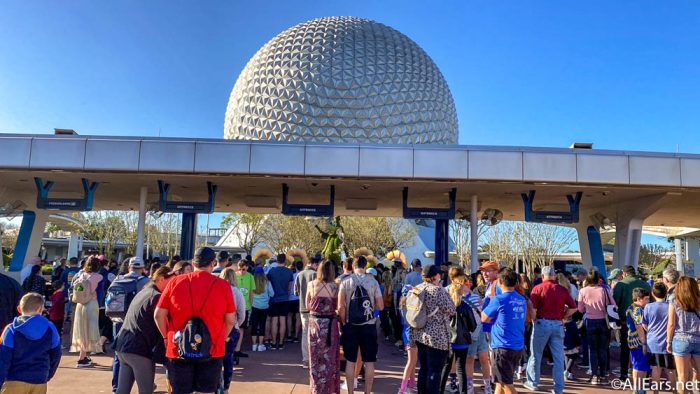 If you're hoping to pack more into each day of your vacation, adding Park Hopper to your ticket would allow you to see and do more in a single day. You could start the day off in Magic Kingdom and then head over to EPCOT in the afternoon to check out the current festival going on there.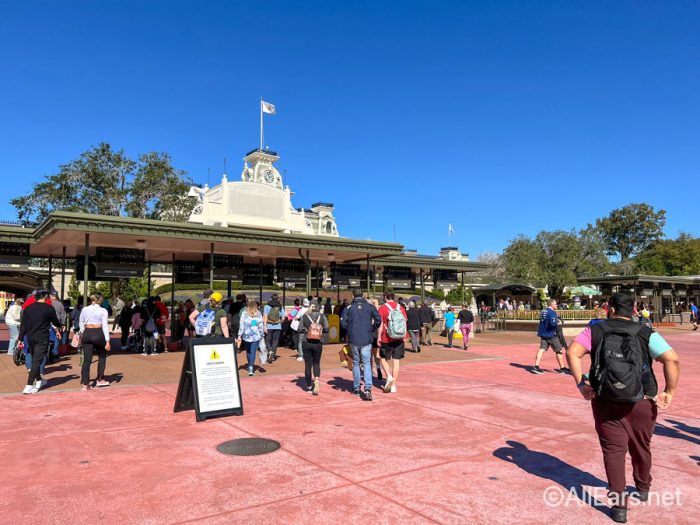 And Park Hopper also opens up the possibility of eating at a restaurant in a different park from the one you're visiting that day. So if you're in Disney's Hollywood Studios for the day but you wanted to have corn dog nuggets from Casey's Corner in Magic Kingdom for dinner, you could do that!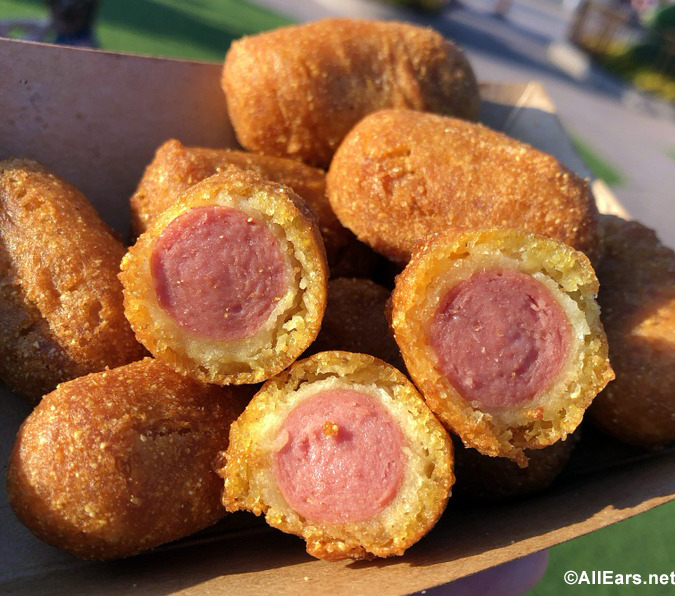 This is also true for nighttime shows. Maybe you're heading to Disney's Animal Kingdom during the day, but that park usually closes earlier than the other 3. So just hop on a bus to EPCOT to watch the nighttime spectacular Harmonious while you munch on snacks from World Showcase.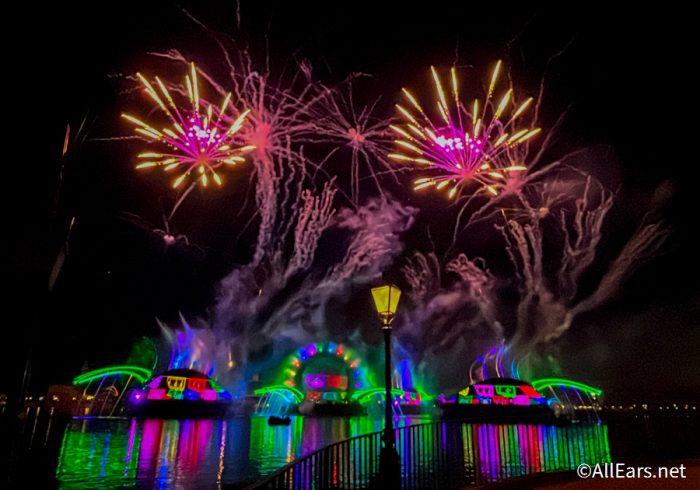 Although you can absolutely work out a schedule to do everything you want with only 1 park per day, it's a nice luxury to have Park Hopper as an option in case you want to hit multiple parks in one day. Just remember that right now Park Hopper is limited to after 2PM. So you can only switch parks after that time each day.
For Star Wars Fans
There are enough expensive experiences just for Star Wars fans that we're grouping them into one category here. Whether it's a customizable droid, a $400 lightsaber, or a $6,000 stay at the new Star Wars hotel, there are specialty Star Wars experiences for just about every price point.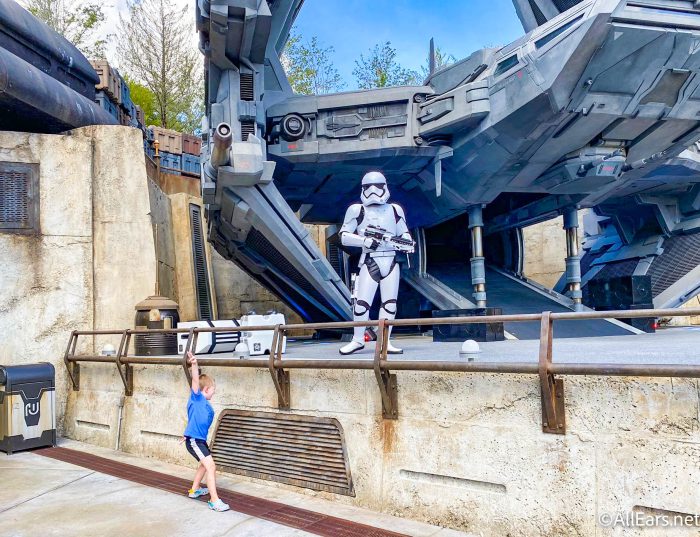 A couple that we want to highlight here include the build-your-own lightsaber experience at Star Wars: Galaxy's Edge and a visit to the Star Wars Galactic Starcruiser hotel.
The build-your-own lightsaber experience is located at Sa'vi's Workshop in Galaxy's Edge. During this experience, you'll customize your lightsaber by choosing the hilt, accessories, and Kyber Crystal for your saber. You can choose the color and "element" for your lightsaber (elements include Peace & Justice, Power & Control, Elemental Nature, and Protection & Defense).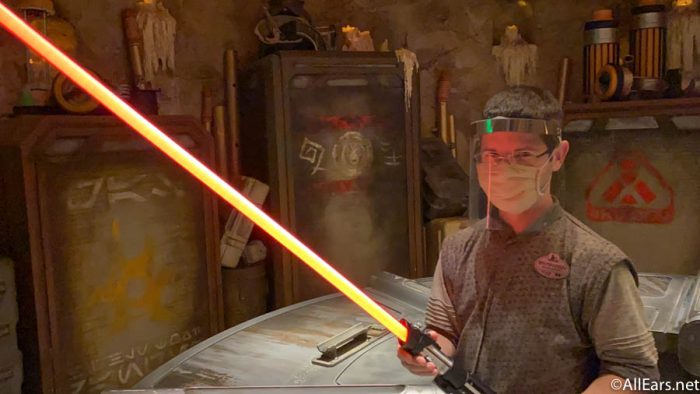 The experience (including your lightsaber) costs $219.99 plus tax. For some, that's a bit too much to justify for what you get. But die-hard Star Wars fans could really enjoy the whole experience, and you'll get to bring home a customized souvenir that you love. If you have plans to display (or even use) the lightsaber, the price might be completely worth it.
And we've got to mention the Star Wars Galactic Starcruiser here, which has been a hot topic lately due to its incredibly high prices. The Starcruiser costs up to $6,000 per room (which sleeps up to 5 adults) for the entire experience. The cost can vary depending on which room you book and the time of year, and the price is per room, not per person.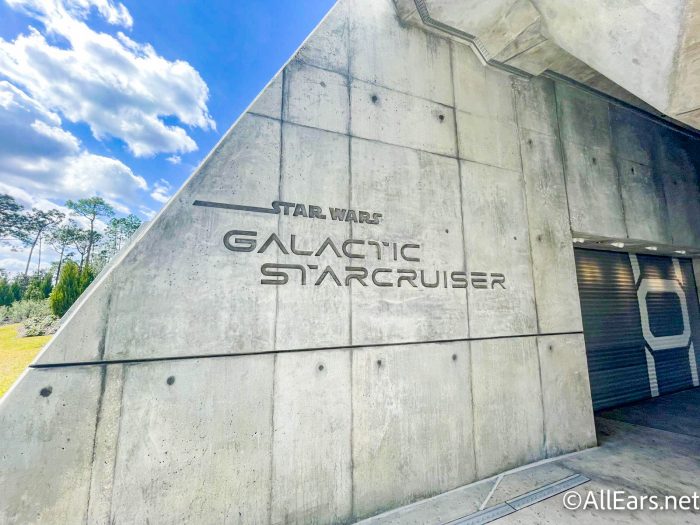 We've written all kinds of posts about the Starcruiser with details about the rooms, food, experiences, and more. But essentially, this is a cruise-type experience where you're immersed in the Star Wars universe and can take part in the storyline for 3 days and 2 nights. You'll meet classic characters (and some new ones!), play Sabacc, eat food themed after planets mentioned in the films, and more.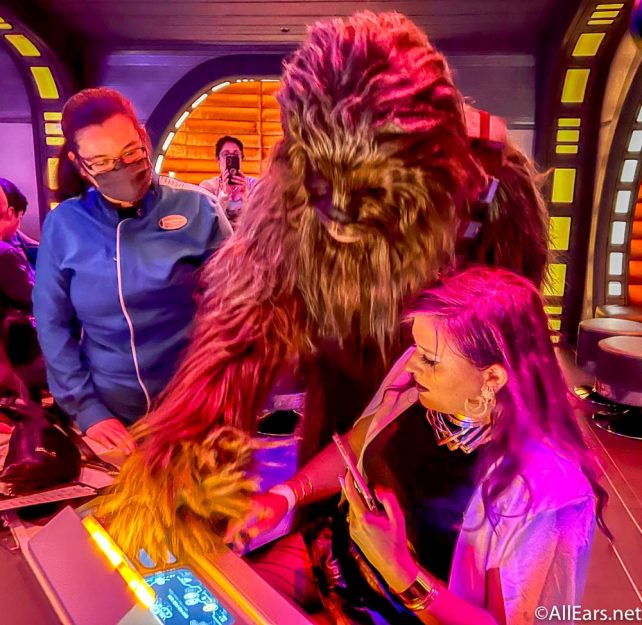 To make the most of your experience, we highly recommend getting very involved in the storyline. You can choose to be part of the Resistance or the First Order, and you'll be asked to complete tasks and secret missions to aid your side.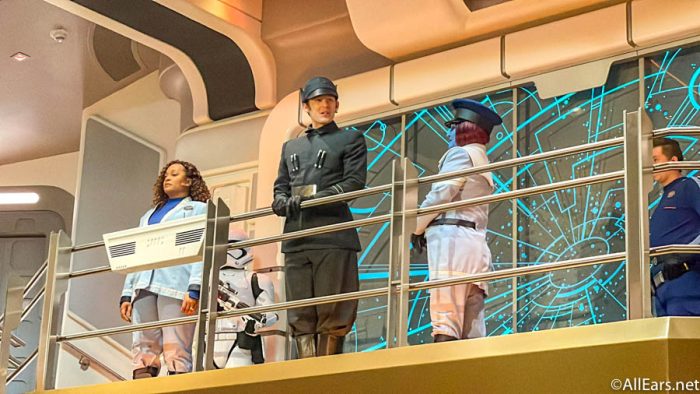 If you love escape room–type activities and the Star Wars universe, this experience is tailor-made for you. It is incredibly expensive, but it might be a once-in-a-lifetime trip for some people. Even as casual Star Wars fans, we had a great time at the Starcruiser because we enjoy immersive experiences and getting involved in a story.
That's it for our list of ridiculously pricey Disney World experiences that might actually be worth the cost! Keep in mind that these will be 100% worth it for some people and absolutely not worth it at all for others. What you love is going to be different from what other people love, and that's why we included a pretty wide range of activities here.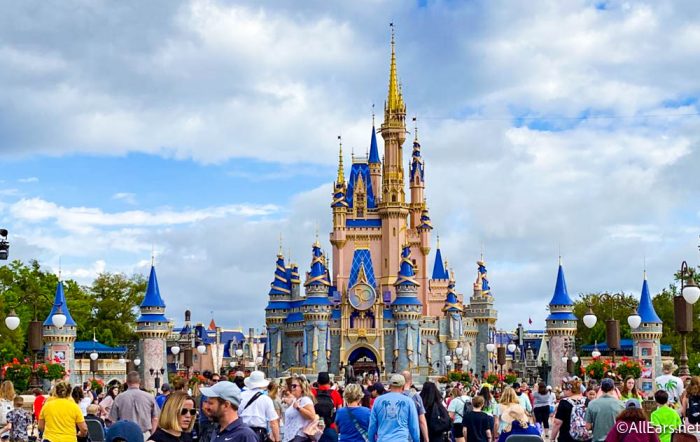 Whether you're off on a Wild Africa Trek, dining at the Victoria & Albert's Chef's Table, or boarding the Halcyon (the name of the Star Wars Galactic Starcruiser ship), we hope you enjoy your next splurge at Disney World.
Keep following AllEars for Disney vacation planning tips!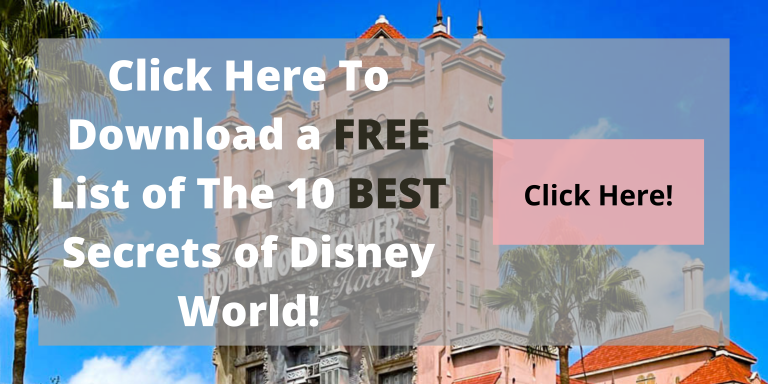 Which of these expensive experiences sounds worth it to you? Let us know in the comments.