The holiday crowds have put a few things on pause in Disney World.
Currently, some annual pass sales are paused, and tickets are sold out on certain days when Disney Park Passes are completely booked up. And during this time, bonus reservations haven't been available for Annual Passholders, but now the perk is coming back for 2022!
What are bonus reservations, you may ask? Well, Annual Passholders can only hold between 3-5 Disney Park Pass reservations at a time. However, there are some "bonus reservations" available on the calendar that passholders can book without them counting against their total. They're typically available on less busy days for the less popular parks.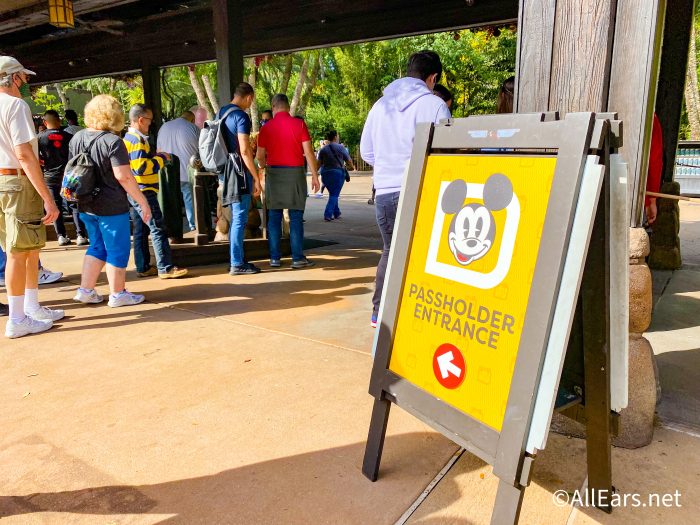 The first ones on the calendar for January are for the 5th and 6th. On the 5th, you can book a bonus reservation at Animal Kingdom, and you can get one at EPCOT on the 6th. (It'll be between festivals, so EPCOT probably won't be as busy as usual.)

UPDATE: It appears more bonus reservations have been added for January. One member of our team with a Gold Annual Pass shared that their calendar showed availability for a bonus reservation for Animal Kingdom on January 11th and a bonus reservation for Magic Kingdom on January 12th. Another member of our team with a Pirate Pass looked at their calendar and it showed bonus reservations for January 9th, 11th, and 12th.
If you have an Annual Pass, be sure to look at your Park Pass availability calendar to see what additional bonus reservations are available for you.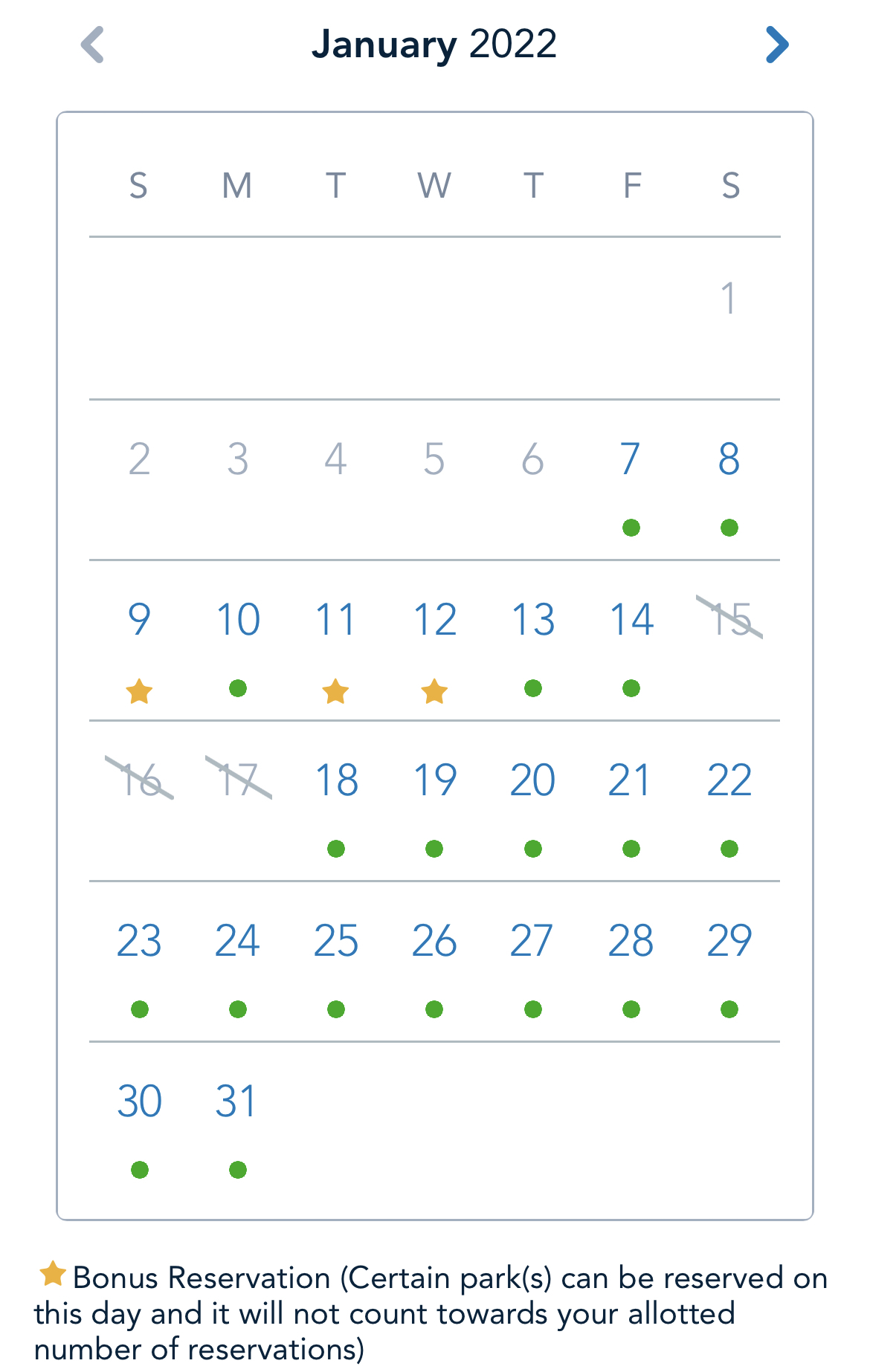 ANOTHER UPDATE: Even more Bonus Reservations have been added! Two more bonus reservations were added for the week of January 17th. January 17th and January 19th now have bonus reservations available!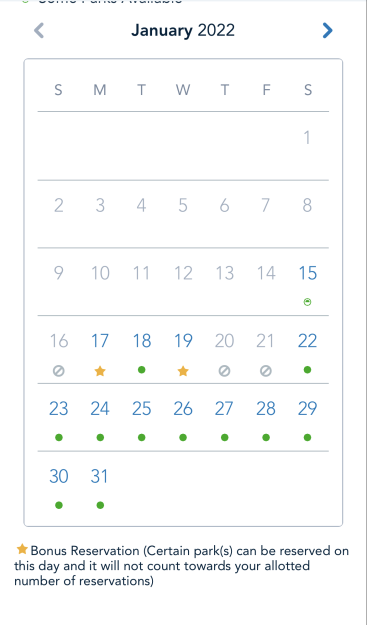 On Monday, January 17th, you can make a bonus reservation at Magic Kingdom…
…and on Wednesday, January 19th, you can make a bonus reservation at Disney's Hollywood Studios!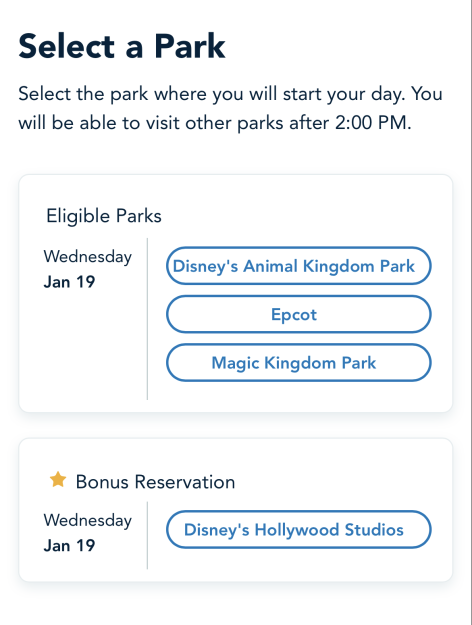 We'll keep our eyes out for any other changes (like if Disney resumes annual pass sales) so stay tuned to AllEars!
Are you heading to Disney World in January? Tell us in the comments!