There is so much original content on Disney+ that it's easy to get overwhelmed about what to watch.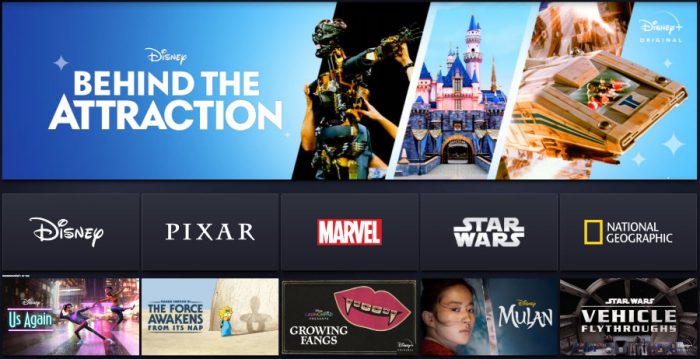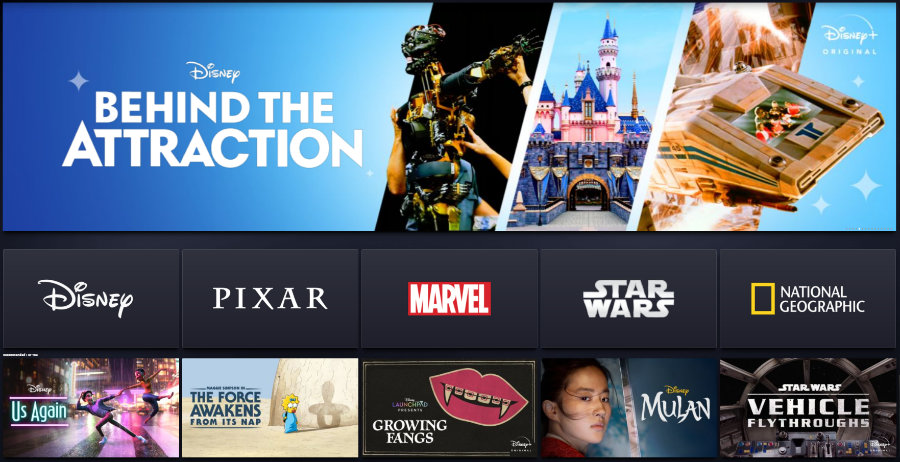 We asked our team for their favorite Disney+ original series so far and came up with what we think is a pretty great list. So if you're looking for the next great thing to binge-watch, we've got you covered.
Scripted TV Shows
WandaVision
So you remember how obsessed we were with WandaVision, right? As the first original Marvel show on Disney+, it completely surprised us with so many twists and surprises. The series follows Wanda, aka Scarlet Witch, as she deals with the loss of Vision (and she deals with it by reimagining her life as retro sitcoms).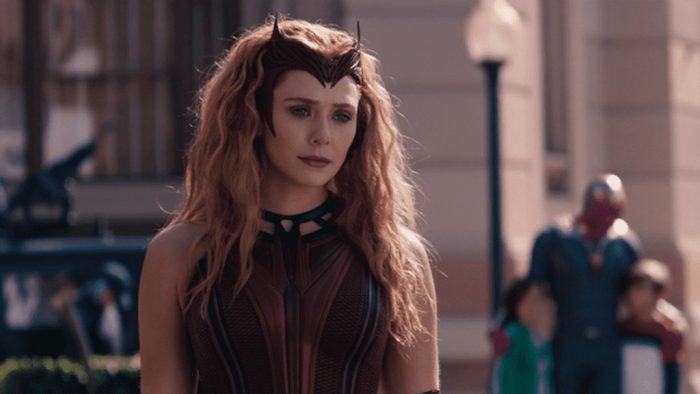 This series has gone on to get nominated for Emmy awards — and for good reason. It's funny, it's emotional, and it will leave you wanting more.
The Falcon and the Winter Soldier
Big surprise here — but we're starting with the Marvel shows, which have all proven to be solid entertainment. In The Falcon and the Winter Soldier, Sam Wilson must deal with the aftermath of Steve Rogers handing him the Captain America shield in Avengers: Endgame, while Bucky Barnes battles guilt from his traumatic past as Winter Soldier.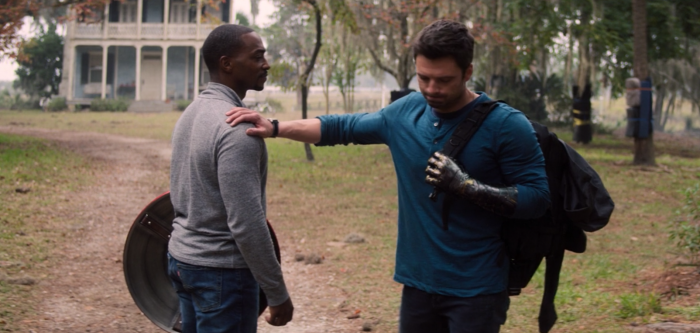 The show gives these two underrated characters the spotlight they deserve in something that's part buddy comedy and part superhero tale.
Loki
The most recent TV show entry into the Marvel Cinematic Universe is the highly-anticipated Loki, which brings back Tom Hiddleston as the god of mischief. Loki manages to get caught by the Time Variance Authority (TVA) and must work with the organization to prevent "variants" from mucking up the timeline.
This series sees the character of Loki grow into something more, while also setting up the multiverse of the MCU.
The Mandalorian
Now on to Star Wars! Disney has promised LOADS of new Star Wars content on Disney+, and the first new show introduced to the franchise was The Mandalorian, which is all about a lone Mandalorian trying to make his way in the world. And yes, as you know, he also has to babysit a creature that looks like a baby Yoda.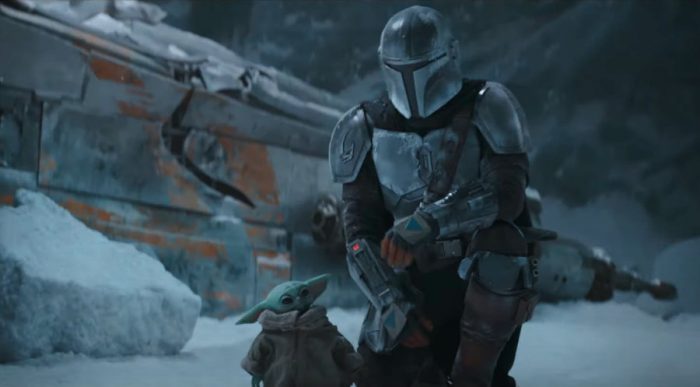 This series also features a lot of throwbacks to previous Star Wars shows, including Star Wars: The Clone Wars and Star Wars: Rebels. And of course, expect some surprises from the original trilogy, too.
The Bad Batch
The Bad Batch animated series is a must for Star Wars fans familiar with The Clone Wars animated series. It picks up shortly where that show left off — with a group of rogue clones who don't succumb to Order 66. The series follows their adventures as they travel through the galaxy with a younger clone named Omega.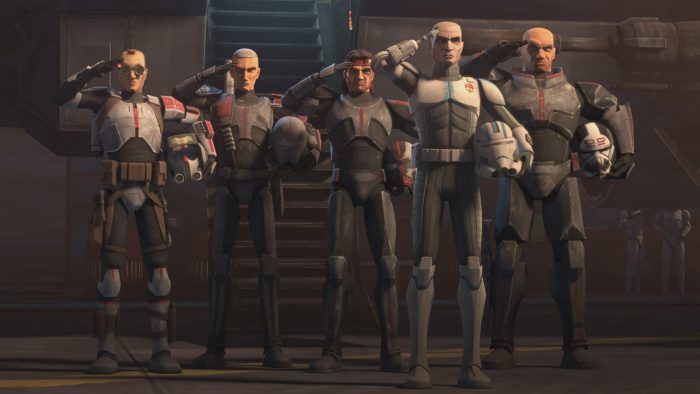 This show also has a lot of throwbacks to previous Star Wars series, so it's a must for hardcore fans!
The Mysterious Benedict Society
The Mysterious Benedict Society is based on a novel by Trenton Lee Stewart that tells the story of four gifted children who join a secret organization to help solve the mystery behind something called "The Emergency" which threatens to throw the world into chaos.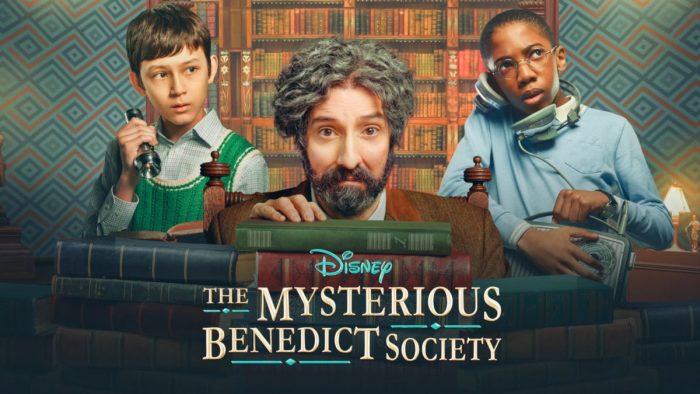 The series is both funny and charming but has a lot of twists and turns along the way to keep kids and adults entertained. Also, actor Tony Hale chews a lot of scenery as not one, but two, characters on the show.
Secrets of Sulphur Springs
If you love a good mystery that ties in the paranormal with time travel, don't miss out on Secrets of Sulphur Springs. What turns into some kids looking into a case of a missing girl becomes something way bigger with lots of great plot twists along the way.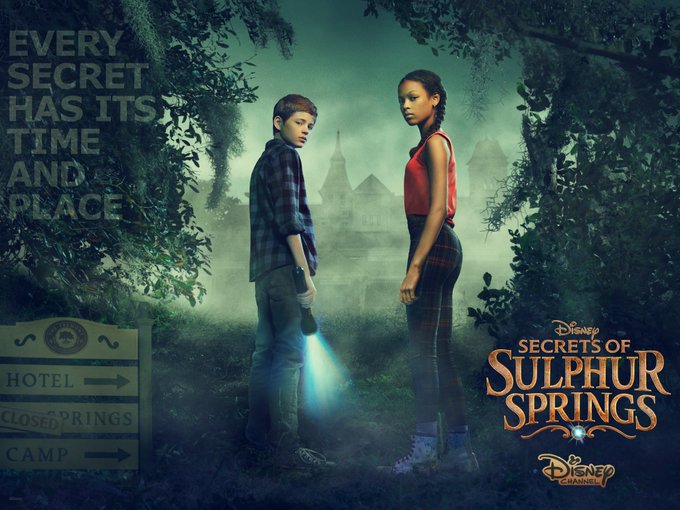 This is another one that both kids and adults will enjoy — and trust us, you won't know what's going to happen next.
High School Musical: The Musical — The Series
If you're still singing "We're All In This Together" in your Wildcats t-shirt, you'll want to check out the new High School Musical: The Musical — The Series! Don't expect to see Troy and Gabriella, though — this series takes place at East Side High School, which is, ironically, where the original High School Musical movies were filmed.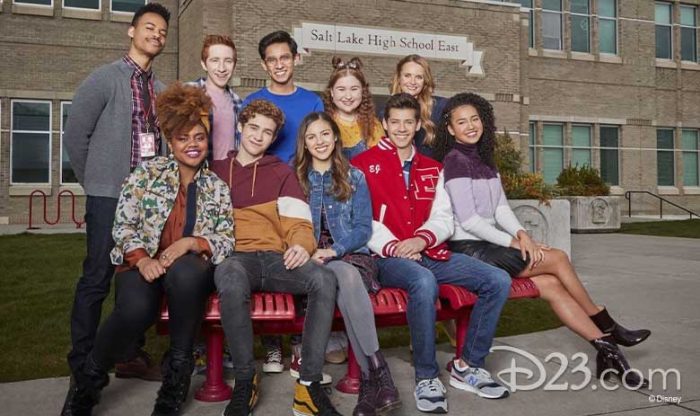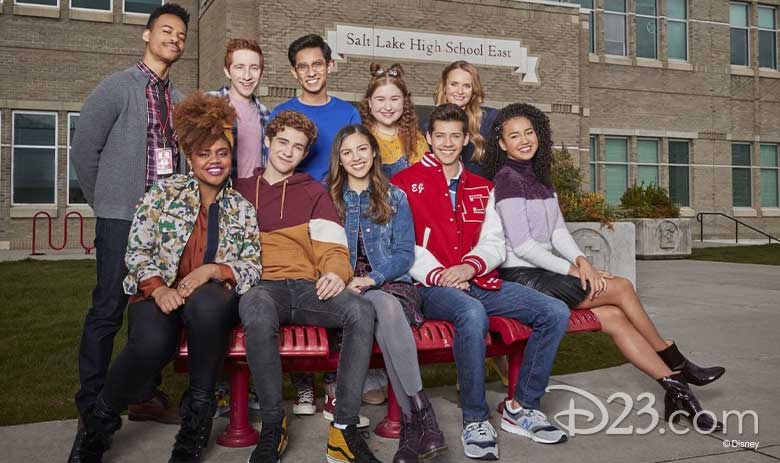 In the first season of this mockumentary series, the high school students are tasked with putting on their own version of High School Musical.
Monsters At Work
Did you ever wonder what happened to Mike and Sulley and the team at Monsters, Inc. after the end of the original movie? Well, Monsters At Work hilariously picks up just after that as the two monsters try to train monsters on how to be funny, rather than scary.
And the results are pretty hysterical. And don't worry, all of the original voice actors have returned to reprise their roles. But there are some new fun characters, too!
Unscripted
Encore
There are so many of us who wish we could relive our days in high school theater, and that's exactly what Encore is all about. Hosted by Kristen Bell, the documentary brings former high school theater actors back together to put on a new production of the show they did in high school. Except they're not in high school anymore, and they're all adults.
Between the pressure of putting on a show in a week to these adults reliving their best — and sometimes worst — times of their lives, Encore will hit every former high school theater nerd in the emotions.
The Imagineering Story
Have you ever wondered about how some of your favorite Disney Parks and Disney Parks attractions were made? The Imagineering Story takes you behind the scenes and goes through the history of ALL the Disney Parks, as well as some of the parks' most iconic attractions.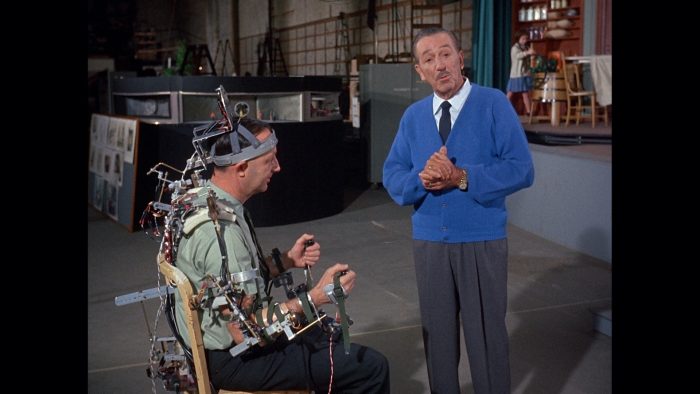 This one is a must for Disney history buffs, and we'll guarantee you'll want to watch one episode right after another.
Behind The Attraction
On the other hand, the documentary series Behind The Attraction is all about the history of individual attractions at Disney Parks and takes a deep dive into what it takes to put together rides like Jungle Cruise, Haunted Mansion, Star Tours, and more.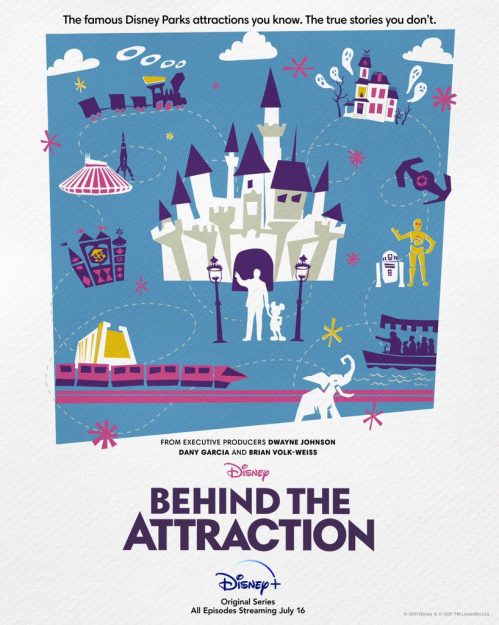 Behind The Attraction is the perfect series to watch after The Imagineering Story. This one is also a must for Disney history buffs.
The Magic of Disney's Animal Kingdom
If you want to learn more about the work being done at Disney's Animal Kingdom at Disney World, The Magic of Disney's Animal Kingdom takes you behind the scenes to show you how the caretakers of Disney's animals handle everything from animal pregnancies to veterinary problems to behavioral issues.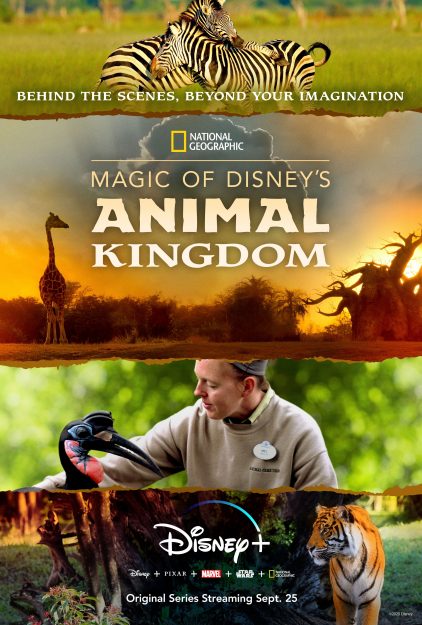 This is a fascinating show that captures the important work Disney does with its animals– it's a must-watch for animal lovers.
Into The Unknown: The Making of Frozen II
Have you ever wondered what putting together a Disney animated feature is like? You might be surprised to find out how much hard work and energy it takes to make a Disney movie if you watch Into The Unknown: The Making of Frozen II.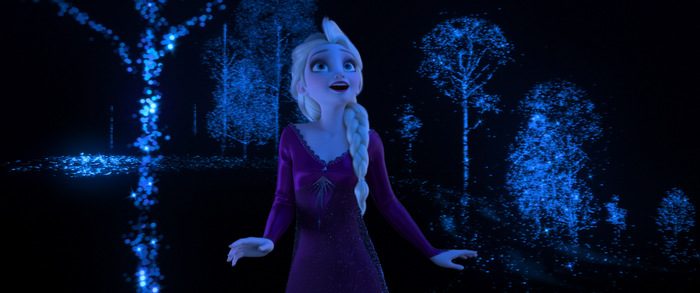 It also makes for an entertaining series just to see the dedication that everyone who works on that movie had.
Prop Culture
Okay, here's a documentary for everyone who wishes they worked for the Walt Disney Archives. In Prop Culture, host Dan Lanigan goes in search of some of the most famous props in Disney movie history.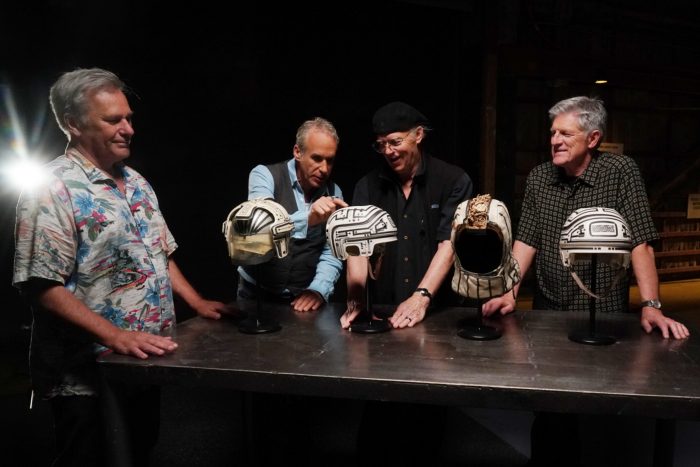 Learn more about Mary Poppins' carpetbag and dive into the stories about how props like the shrink ray in Honey I Shrunk The Kids was made.
Secrets of the Zoo
Here's another one for you animal lovers. If you loved The Magic of Disney's Animal Kingdom, you'll also love Secrets of the Zoo, which takes you behind the scenes of some of the biggest zoos in the world, including Columbus Zoo.
This series is full of drama, adventure, and heartwarming stories that will give you a better understanding of the special relationship between humans and animals.
The World According to Jeff Goldblum
If you've ever wanted to see the world from the perspective of one of the quirkiest and most beloved actors of this generation, you need to watch The World According to Jeff Goldblum, which follows the actor as he learns more about the world around him.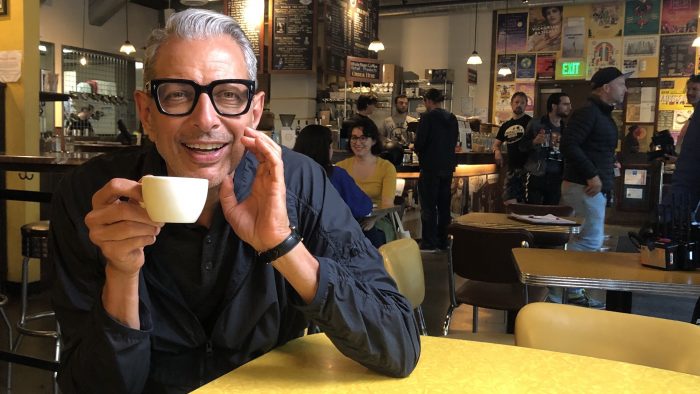 See the actor explore the world of video games, ice cream, sneakers, and more with his unique point of view.
Shark Beach
You know we have a thing about sharks, right? Well, that's why we're recommending Shark Beach with Chris Hemsworth because it's all about sharks (and well, Thor is in it, too). You'll learn all about the behavior of sharks, as well as the complex relationship between humans and sharks.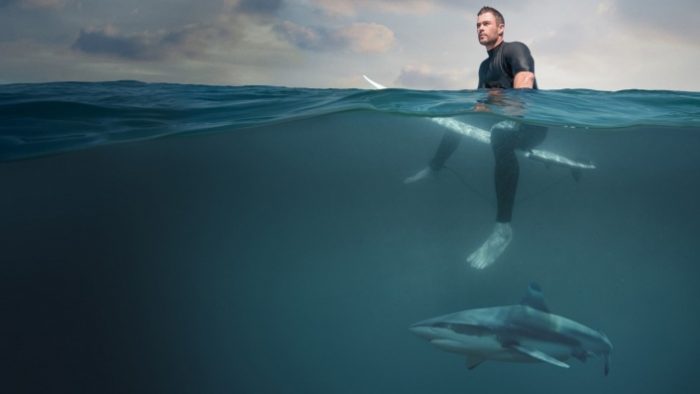 This is only a one-hour documentary and not a series, but we felt it worth a mention because it's fascinating. (Also: Chris Hemsworth.)
Secrets of the Whales
Likewise, if you love whales, you'll need to watch Secrets of the Whales, which was filmed across 24 locations over three years and follows several species of whales. This series was executive produced by James Cameron and is narrated by Sigourney Weaver.
Learn about the culture of whales as well as see how they communicate and live within their own social groups. If you didn't appreciate whales before, you certainly will after watching this.
Marvel Studios: Assembled
So we've already mentioned all the great Marvel series you can watch on Disney+, but even more interesting is watching how those shows were made. In Marvel Studios: Assembled, you can go behind the scenes with the actors, directors, cast, and crew of each Marvel show on Disney+.
A new episode is released after a Marvel series season finale airs, so be sure to check often for new episodes.
So there you have it — plenty of great original shows to add to your list on Disney+. Happy watching!
What's your favorite show on Disney+? Let us know in the comments!
Join the AllEars.net Newsletter to stay on top of ALL the breaking Disney News! You'll also get access to AllEars tips, reviews, trivia, and MORE! Click here to Subscribe!