Although the "Celebrate Soulfully" entertainment comes to an end with the close of February, there's still plenty of stuff to see and do in Disney Springs!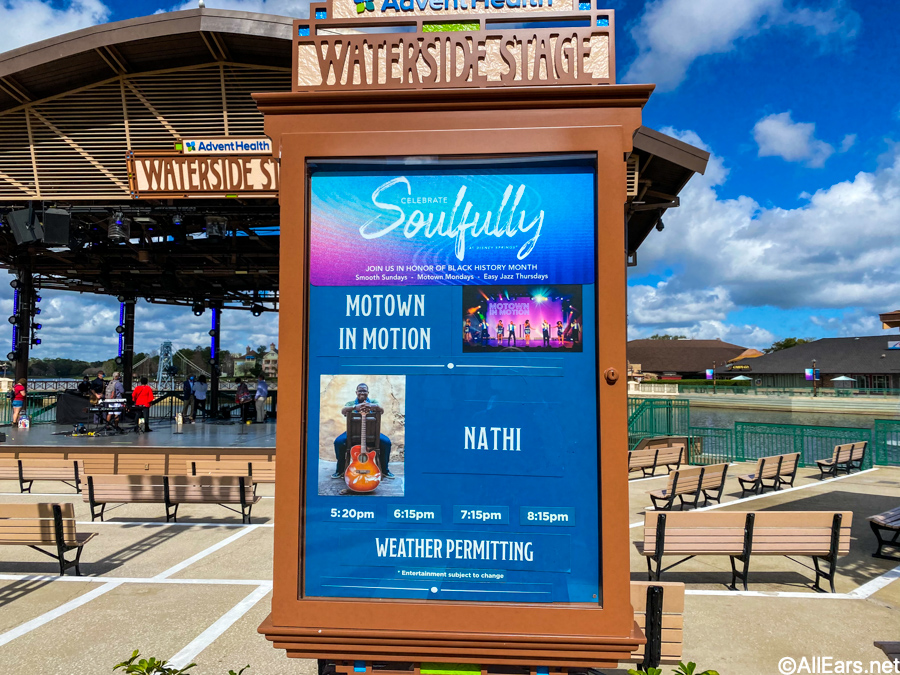 But, now you can check out something a little more sinister the next time you're in the shopping and dining district (if you dare)…
In honor of the debut of the new Disney series, Secrets of Sulphur Springs, a photo-op wall has been installed in Disney Springs! Fans can stand in front of the display by Disney's Days of Christmas store for an extra spooky good time during their visit. Stars Kyleigh Curran and Preston Oliver even stopped by the photo-op.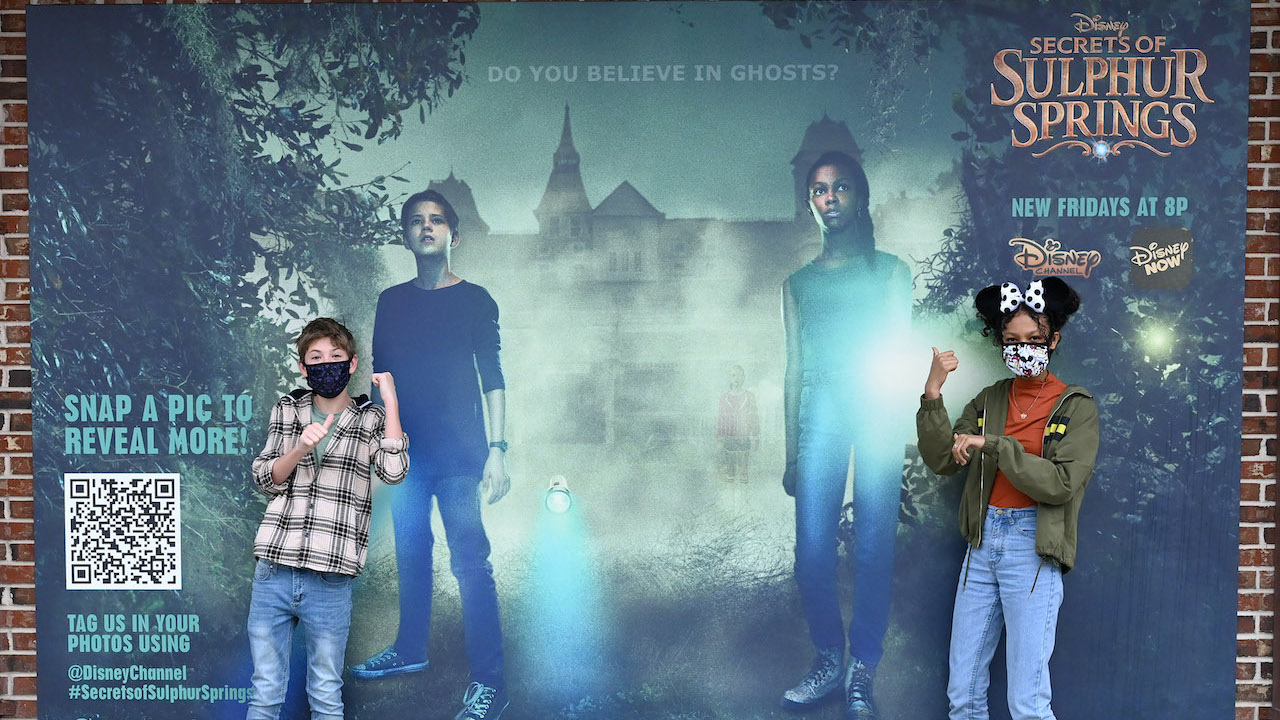 It even has a spot for YOU to "hold" a flashlight and be part of the picture! There's also a scannable QR code that shares additional details about the show.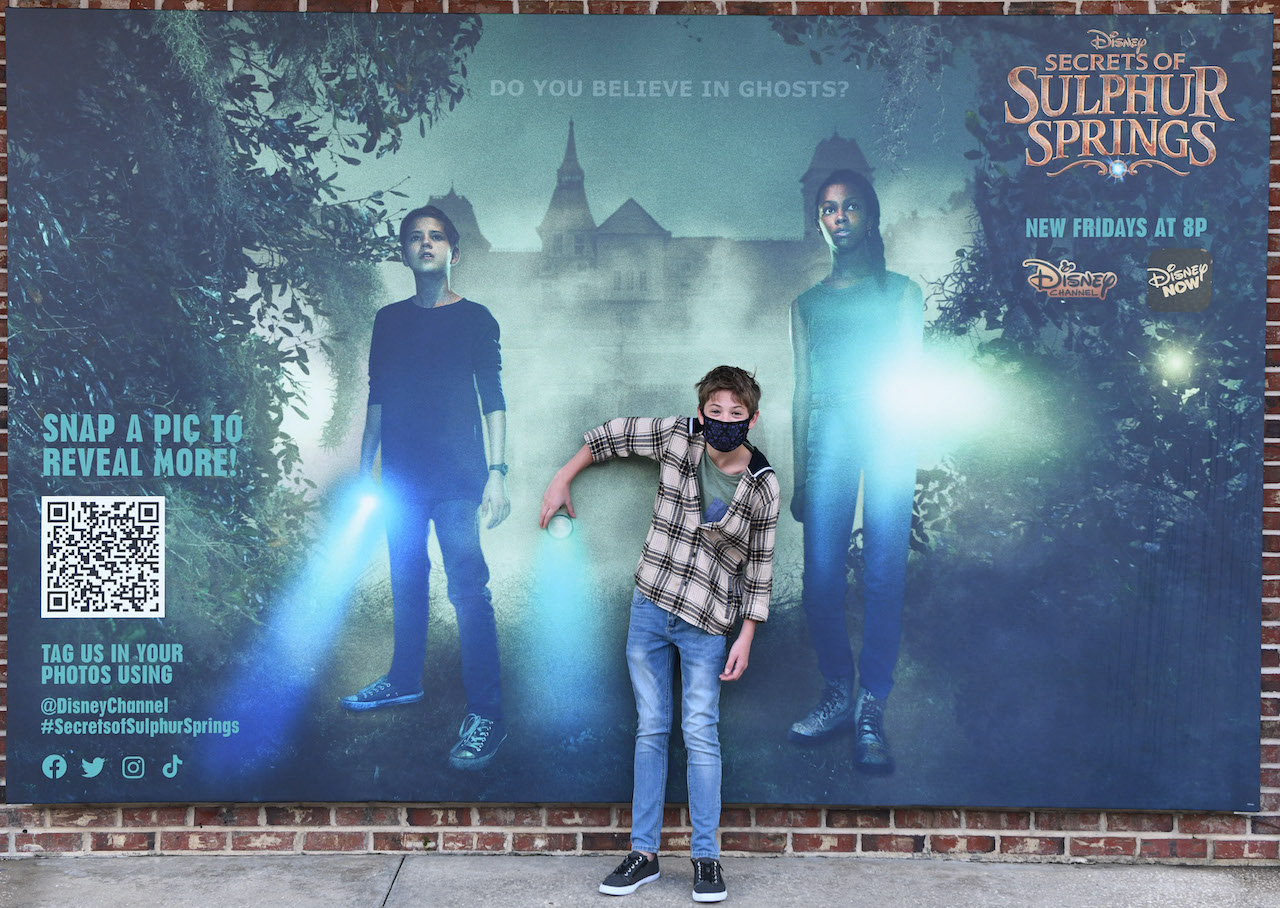 Secrets of Sulphur Springs follows characters Griffin Campbell (Oliver) and Harper (Curran) as they discover a secret portal that allows them to time travel and try to solve a town mystery. Stay tuned to AllEars for more Disney entertainment coming soon!
Will you be watching the Secrets of Sulphur Springs? Let us know in the comments below!