From Walt Disney Animation Studios (WDAS) and Lincoln Square Productions comes a six-part documentary on the last year of production for Frozen 2 — the number one animated feature of all-time!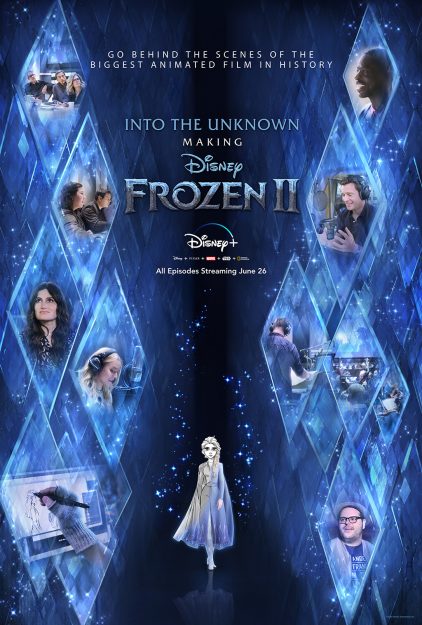 For the first time, cameras were able to witness the hard work, joys, and frustrations inherent in bringing an enormous project like an animated feature across the finish line on time.
What distinguishes Into the Unknown from a lot of the "behind the scenes" featurettes we've seen in the past, is its willingness to look at the less-magical parts of filmmaking — the times when scenes and stories are developing too slowly (or not at all) and difficult decisions have to be made as the premiere date looms ever closer.
The docuseries centers around co-directors Jennifer Lee and Chris Buck and shows them dealing with not only professional stressors, but personal ones too, as their private lives make demands on them that inevitably bleed into their work.
From scenes where Lee describes the demands of being a working mother and identifies with Elsa's contrasting feelings of power and vulnerability, to Buck and his wife talking about the heart-wrenching loss of their son, Ryder Buck, that informed Anna's despair in "Do the Next Right Thing," it's clear that the film is ultimately influenced by all aspects of their lives.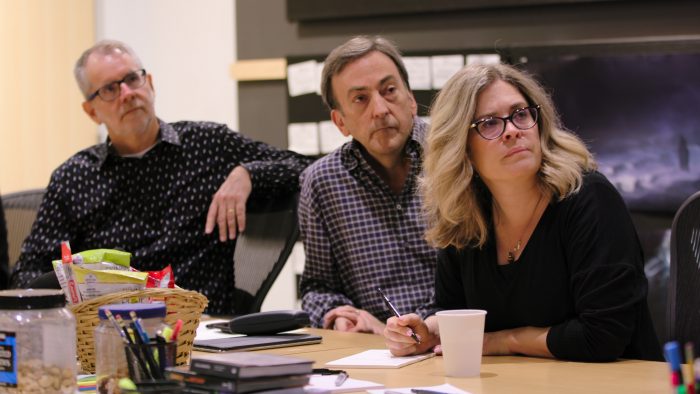 In the three episodes we were allowed to screen, there were also insights into some of the more puzzling aspects of Frozen 2.  It had always seemed as though Lieutenant Mattias had been destined for a bigger part in the movie than he eventually got, and in episode 103, we see them make the difficult decision to cut his song (and the awkward moment when they tell Sterling K. Brown) only a matter of months before opening.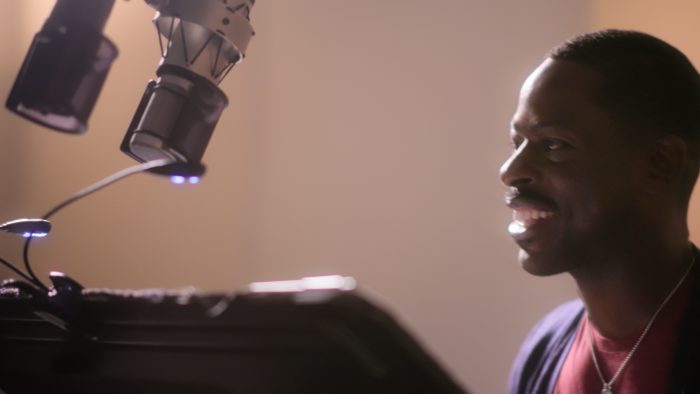 The voice talent is probably disproportionately featured, and for obvious reasons:  Actors are fun to watch and hear, or they wouldn't be entertainers.  We get to see several recording sessions with Kristen Bell ("Anna,") Idina Menzel ("Elsa,") Josh Gad ("Olaf,") and Jonathan Groff ("Kristoff") to get insight into how their animated performances are constructed.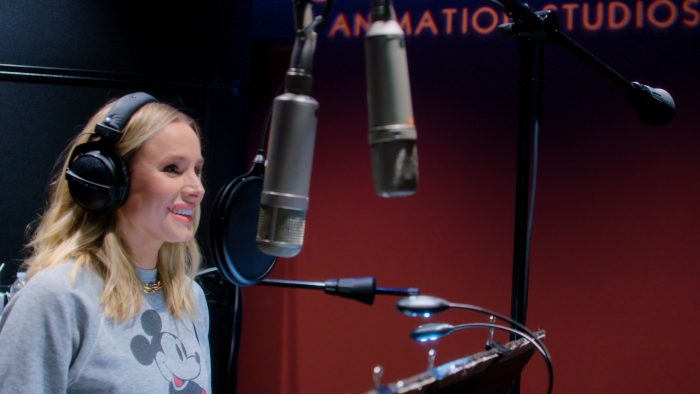 One thing that may come as a surprise to viewers is how much is still left to do in the last year of production.  Pixar has said previously that it takes about four years to do a film, so it seems amazing that with less than a year to go, story beats are still being reworked, songs are rewritten or dropped, and endless screenings are being held with subsequent major deconstruction work.
When they're less than nine months away from having to put the film in theaters and still wondering what Ahtohallan is going to look like, you start wondering how any film makes it on schedule.
A large element of Frozen's success has always been due to its music, and songwriters Kristen Anderson-Lopez and Robert Lopez are a big part of the production team here as well. Although often faced with frustrating situations, such as the indecisive state "Show Yourself" exists in until pretty late in the game, they typically contribute a sense of levity to the proceedings, particularly Anderson-Lopez who is generally one of the funniest people in any room.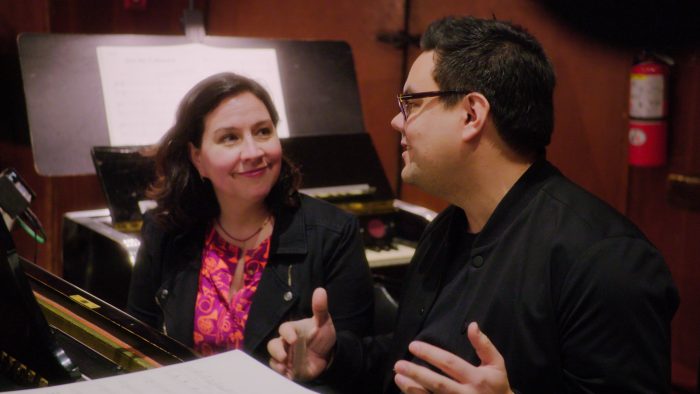 As anyone who's been following the film coverage here can probably guess, I love animation.  I think it's an amazing art form with virtually limitless potential and the times where WDAS lets me in to get an early peek at their films and hear from the animators how the work is going are absolute joys.
Listening to the filmmakers themselves explain their rationales for their story choices and getting a glimpse at the insane amounts of dedicated work they put into every frame deepens both your understanding and appreciation for the final project in a way nothing else does.
While certainly a lot of tough times for the creatives are documented, it only takes watching the live orchestration of "Into the Unknown" bring them to tears of joy to see how worthwhile it all is to them.  Into the Unknown is a great look at the blood, sweat, and tears that go into making a big animated feature and provides both entertainment and insight.  It should be required viewing for those interested in animation or for anyone who loved Frozen 2…and maybe particularly for anyone who did not.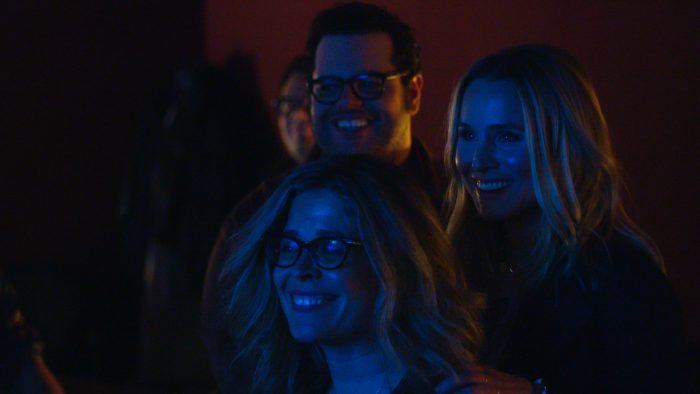 The six-episode docuseries, Into the Unknown: Making Frozen 2, is produced by Lincoln Square Productions and Walt Disney Animation Studios.  All episodes will be available worldwide exclusively on Disney+ on June 26th, 2020.
Be sure to follow @allearsnet on Instagram and Twitter!
Check out our YouTube Channel for reviews, news, information and more!
Questions?  Comments?  Suggestions?  Let us know below!
Click below to subscribe to the AllEars® newsletter so you don't miss any of the latest Disney news!