Six years after the huge blockbuster that was "Frozen," comes the sequel "Frozen 2" to tell us how the sisters–especially icy Elsa–fare after their initial Happy Ever After.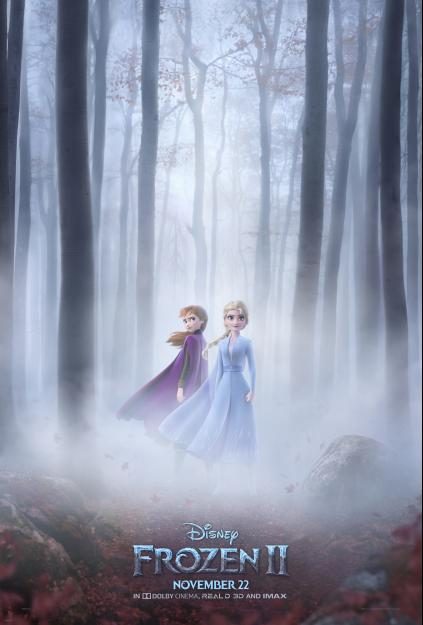 To get an advance look at how the film is developing, AllEars was invited down to Walt Disney Animation Studios to hear about it from the animators themselves.
The first presentation of the morning was with the Production Design department who spoke a little on the challenges of giving us a new look at a world we've seen before in FROZEN WORLD UNCOVERED: PRODUCTION DESIGN.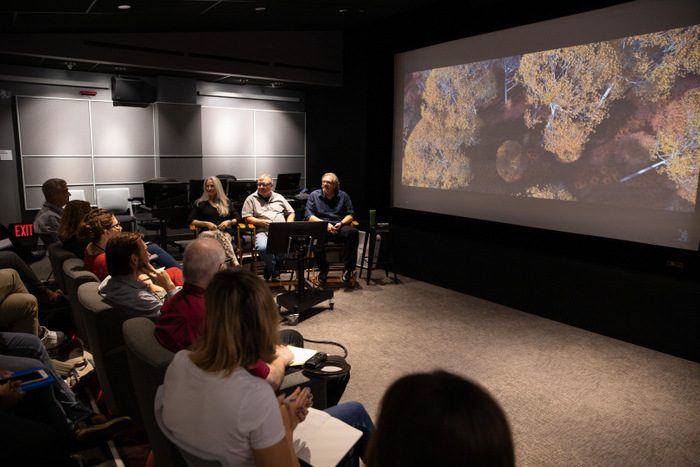 Whereas Frozen was all about Arendelle as a white icy wonderland (thanks Elsa!) Frozen 2 shows us an Arendelle in Autumn, with a fall color palette.  While this afforded the developers with a wider range of colors to play with, care had to be taken to prevent the environments from visually competing with the characters.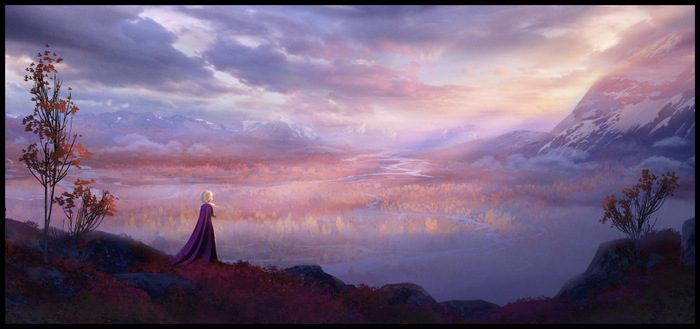 To get inspiration for the Enchanted Forest where much of Frozen 2's action takes place, animators did research with Norwegian botanists about trees native to the northern parts of Scandinavia, and also looked towards Disney artists such as Eyvind Earle.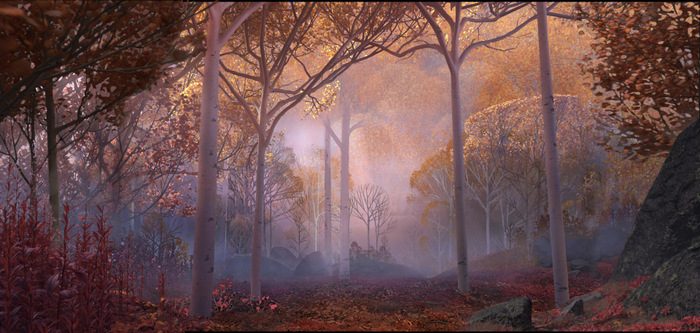 In addition to the creation of the Enchanted Forest, animators needed to flesh out Arendelle itself, as Frozen 2 spends much more time wandering through the town.  Rather than the somewhat isolated areas we saw in the first film, civic planning was administered to the village so that it not only had all the icons that viewers would recognize from before, but would also make cohesive urban logic.  The building colors were also updated to match the new fall color hues–"(as) If your Arendellians went in and repainted, you know?  They've got to paint every year…with the climate that they have, all the salt in the air…paint peels quickly."
Next up were a panel of animators to talk about the contrasting concepts of FAIRY TALE AND MYTH – THE EVOLVING STORY OF ANNA AND ELSA.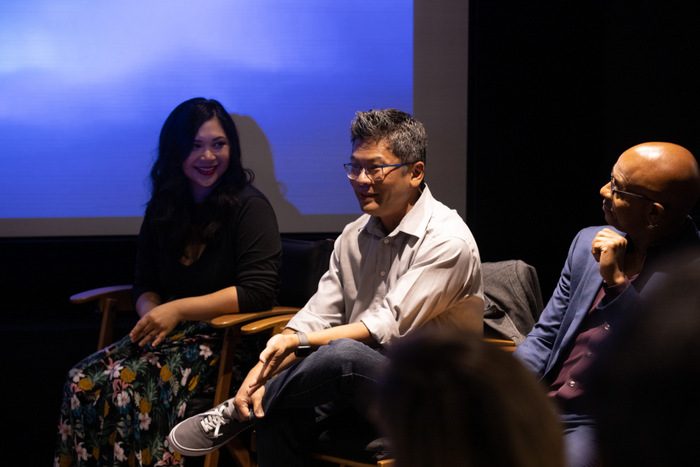 To get a handle on who Anna and Elsa are, the animators took a research trip to the Nordic regions, specifically Finland and Norway, and then to Iceland which they felt were perfect backdrops for fairy tales and myth, respectively.  One of the roles of fairy tales is to provide lessons:  That dragons exist, and that with courage and a good heart, they can be defeated for a happy ending.  This typifies Anna who is optimistic and positive and always believes things will turn out right.
Elsa, on the other hand, embodies the traditional mythic character who shoulders the weight of the world and is always headed towards a murky destiny.  Her questions as to her purpose are where the film starts:  Why was she born with these ice powers?  What is she supposed to do with them?  These contrasting worldviews are where the story begins.
In some ways, we find Anna and Elsa in a role reversal from Frozen.  Where before, Elsa was concerned with keeping the status quo and Anna was desperate to break out of her solitary existence, here Anna now has everything she ever wanted–her sister, true love, a happy kingdom–and will do anything to keep them.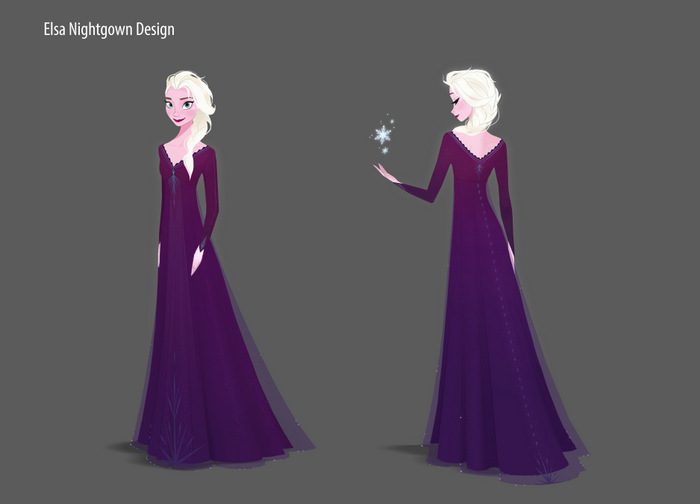 Elsa, on the other hand, appears torn between feeling like she should be satisfied with her happy ending from Frozen and a nagging sensation that she is not where she is meant to be.  In her big number "Into the Unknown," she argues with herself against pursuing yet another adventure, while all the time enjoying the release that something out there gives to her magical side.
In the space and time since the last movie, Elsa's powers have grown, as has her mastery of them.  To animate her icy magic, animators looked towards Martha Graham and modern dance for inspiration as far as power and grounding.  The fluidity of her magical spiral shapes show Elsa's grace and connection with nature.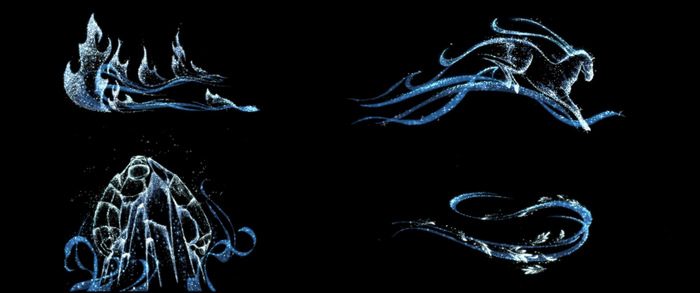 As the Frozen 2 tagline runs, "in Frozen, Elsa feared her powers were too much for the world.  In Frozen 2, she must hope they are enough."
"Frozen 2" opens in U.S. theaters on Nov. 22, 2019.
Questions?  Comments?  Suggestions?  Drop us a line below.
Be sure to follow @allearsnet on Facebook, Instagram and Twitter!
Check out our YouTube Channel for reviews, news, information and more!
Click below to subscribe to the AllEars® newsletter so you don't miss any of the latest Disney news!

Are you excited for Frozen 2? Let us know in the comments!