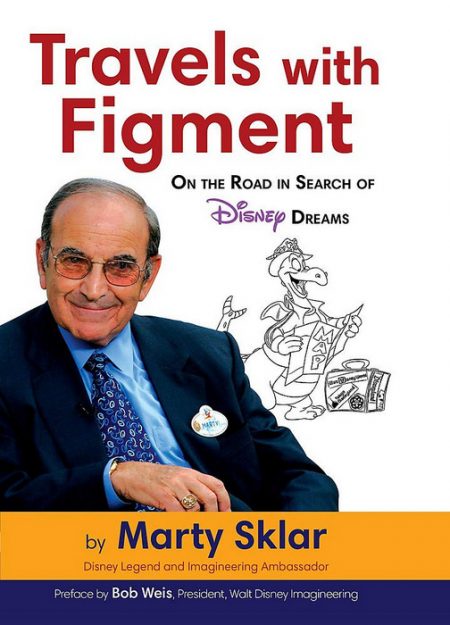 Travels with Figment: On the Road in Search of Disney Dreams
Authors:  Marty Sklar
Hardcover, 240 pages, Disney Editions, List Price: $26.99
Release Date:  
November 5, 2019
[A copy of this book was provided by Disney for review purposes without restriction on thoughts or opinions.]
It's been over two years since Disney Legend and Walt Disney Imagineering International Ambassador Marty Sklar abruptly passed away, leaving a multitude of mourning fans and coworkers and an unfinished manuscript for a third book of Disney memories.  While the fans and coworkers still feel his loss, his last memoir of the travels he experienced in the course of his Disney service has at last been completed thanks to his wife, daughter, and editorial director.
Organized in a loose chronological order, the book collects a variety of short anecdotes that stood out to Sklar during his fifty-four years with the Walt Disney Company.  The first chapter details some of the trips he took with Walt on his Gulfstream, but the bulk of the book generally talks about the many trips he took between Burbank and Orlando helping to get WDW off the ground, as well as the various visits he made to different companies trying to get sponsorships for EPCOT and the 1964-65 World's Fair pavilions.  Later chapters describe many of the book signings and appearances he made at different fan events after retirement.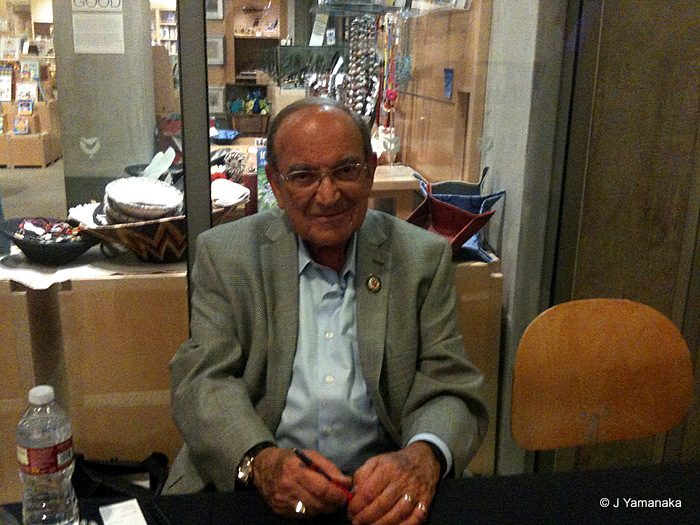 The last couple of chapters seem likely to be the ones completed after his death as they mostly reiterate his famed "Mickey's Ten Commandments" and consist of blurbs from many of his colleagues talking about the importance the commandments and Sklar held in their professional and personal lives.  From past and present Imagineers, to professors at major universities (go Bruins!) to heads of companies and museums, Sklar's dedication to creating quality guest experiences clearly influenced people from all different lines of work and all parts of the globe.
The main disappointment I had with the book is the same one I had with his last book, and with a few of the last presentations I saw him give in person:  A lot of it deals with his theories of making a company department function harmoniously and produce quality work which, while very useful for a company training seminar, isn't really the content I'm looking for from one of the last surviving people who worked regularly with Walt Disney.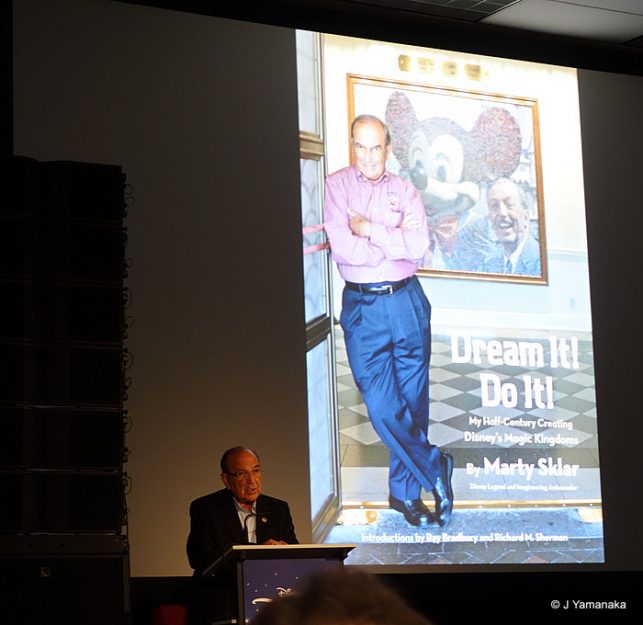 But when he is talking Walt Disney The Man and particularly the early years with the company, it's fabulous.  Just to hear all those names of all those great Disney Legends who are no longer with us, like John Hench and Jack Lindquist, living again in his stories is like a quick trip back to the past when giants roamed the Earth and nothing–not even profit–was more important than getting a thing right.  His ability to function as an eyewitness to events such as the downfall of Kodak and Ray Bradbury's first plane ride makes for some great commentary.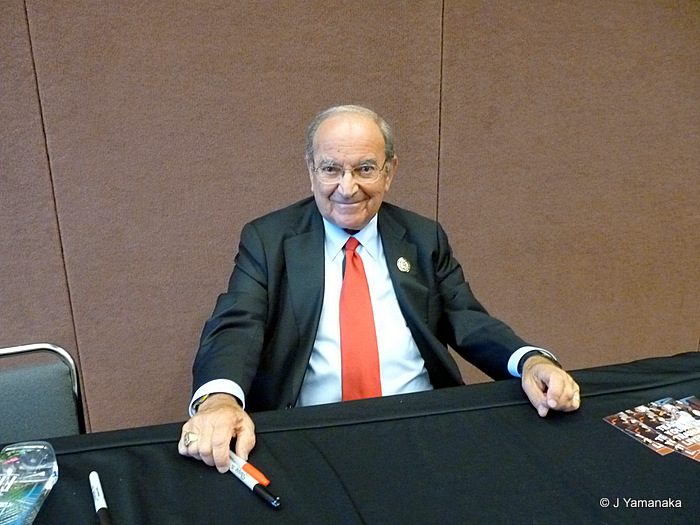 [Of particular interest to me was his mention of quite a few appearances he gave that I attended–from Destination Ds, to Expos, to the Cerritos Library, which is a few miles from my house.]
In all, it's a bittersweet experience, reading the last of Marty's stories and speculating on how much more he had to tell.  His avuncular style of writing brings to mind how well he matched with Walt Disney's brand of unassuming good humor in all his years of speech writing for him and what a great experience it always was to hear him talk in person.  His book isn't any kind of deep dive into Disney history, but it does give you a couple more hours with Marty, one last time.
"…It is equally true that we are now another echo further away from the golden age of Walt Disney himself, and that some of that magic, so clearly infused in Marty, passes now from us and into the stars." 
–Joe Rohde
To purchase your own copy of Travels with Figment click here.
Questions?  Comments?  Suggestions?  Drop us a line below.
Be sure to follow @allearsnet on Facebook, Instagram and Twitter!
Check out our YouTube Channel for reviews, news, information and more!
Click below to subscribe to the AllEars® newsletter so you don't miss any of the latest Disney news!