Well, that was one BIG ending to The Falcon and the Winter Soldier.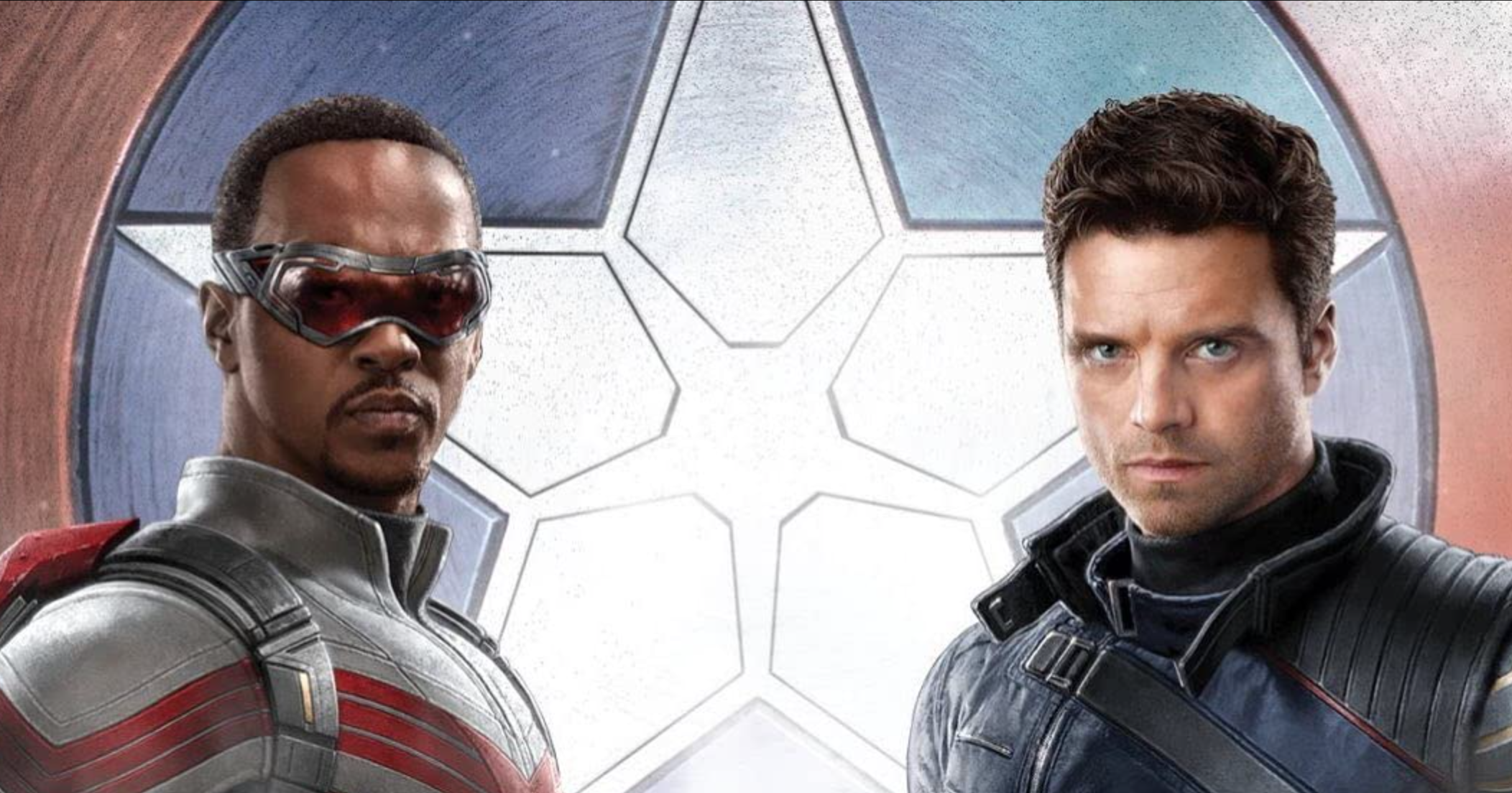 And, we have a lot to discuss! So, let's break down the details you might have missed during the sixth and final episode of The Falcon and the Winter Soldier!
Comic Costumes Galore
Oh, Marvel, we couldn't be happier to see all those comic book costumes finally make their way onto the big screen this week! Sam Wilson FINALLY made his debut as an epic Captain America, complete with a new suit all the way from Wakanda. While he sports Steve's old shield, the Wakandans also incorporated elements from his past role as the Falcon into his new suit.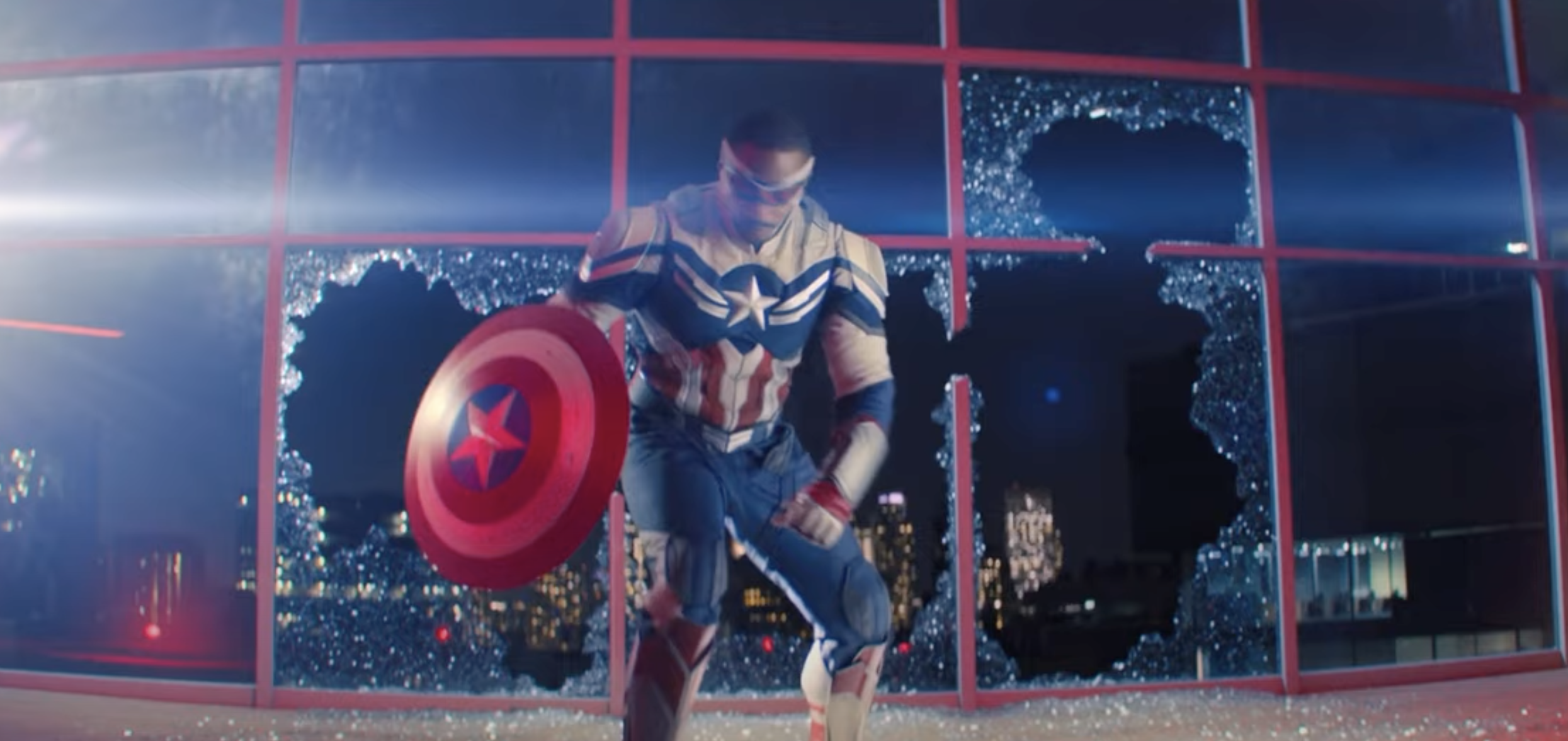 It seems as though these wings could possibly be made of Vibranium since they are able to withstand a LOT of damage during the action sequences in this episode. But, we have to say that Sam putting on his Captain America suit from the comics was probably the best part of the finale, honestly!
John Walker also took up his newly appointed role as the "U.S. Agent" from Val, who supplies him with a much darker suit. This is reminiscent of the fact that John's identity is more of a patriotic villain, which we do see in pieces of this final episode. He attempts to defeat Karli, but he doesn't really try to save people trapped in the vans or aid Sam and Bucky.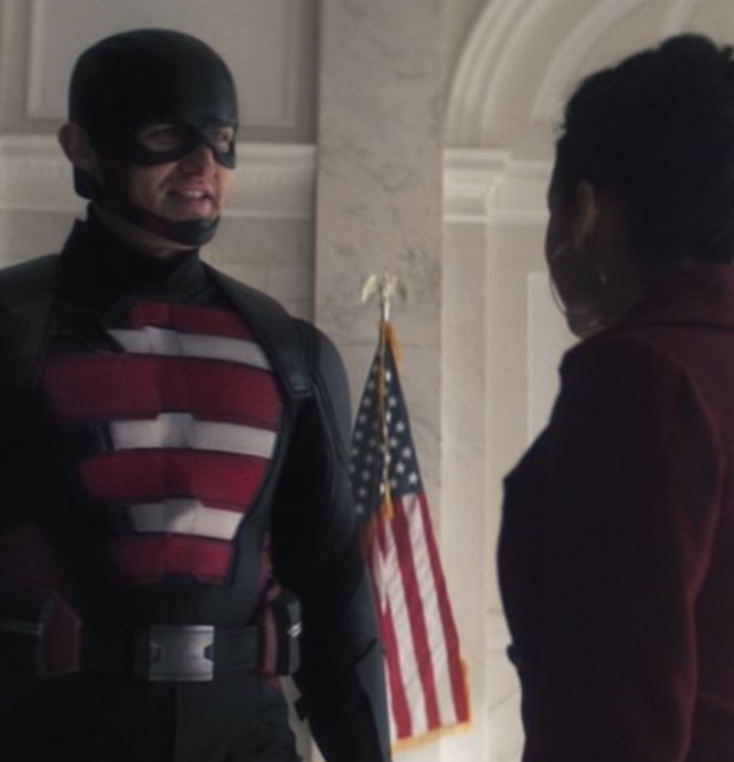 So, even though John fought against Karli, he never really fought FOR the heroes. Instead, he walked a selfish line that bordered on reckless vigilante. Regardless, we hope to see more of the U.S. Agent causing mayhem in the Marvel Cinematic Universe soon!
Set-Up for NEW Heroes… and Villains?
If you let a sigh that Joaquin Torres didn't take up his Falcon wings, you aren't alone. We totally get that Sam needed his time to shine, but we are also excited over the prospect that Torres will most likely become the next Falcon in the MCU.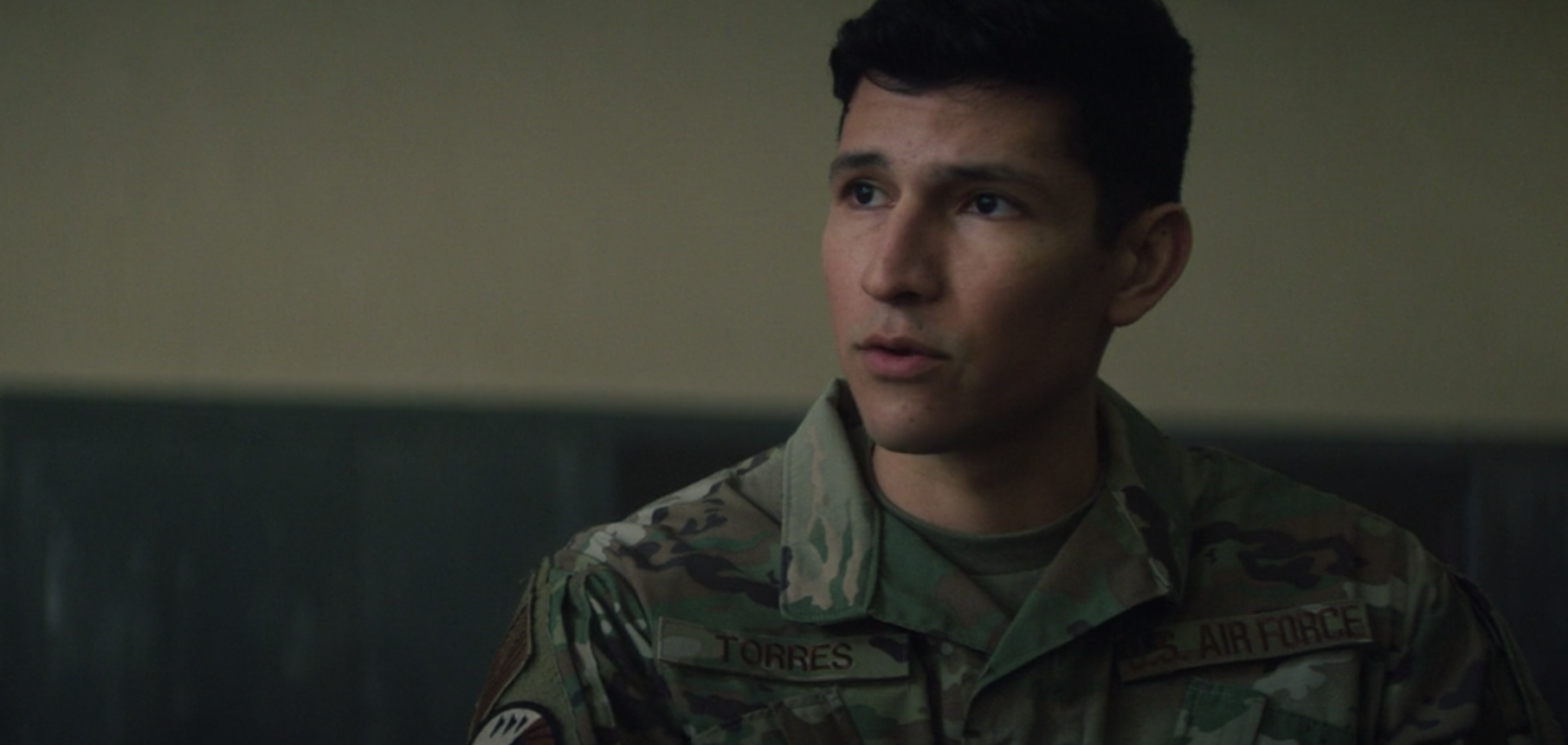 Speaking of new heroes, there was QUITE the set-up for Eli Bradley to grow into his Young Avengers role as the Patriot. Now that his grandfather, Isaiah Bradley, has been honored and recognized in such a capacity, Eli might realize he wants to continue his family's legacy. And, we could easily see Eli coming to Sam for advice and guidance before becoming an Avenger himself!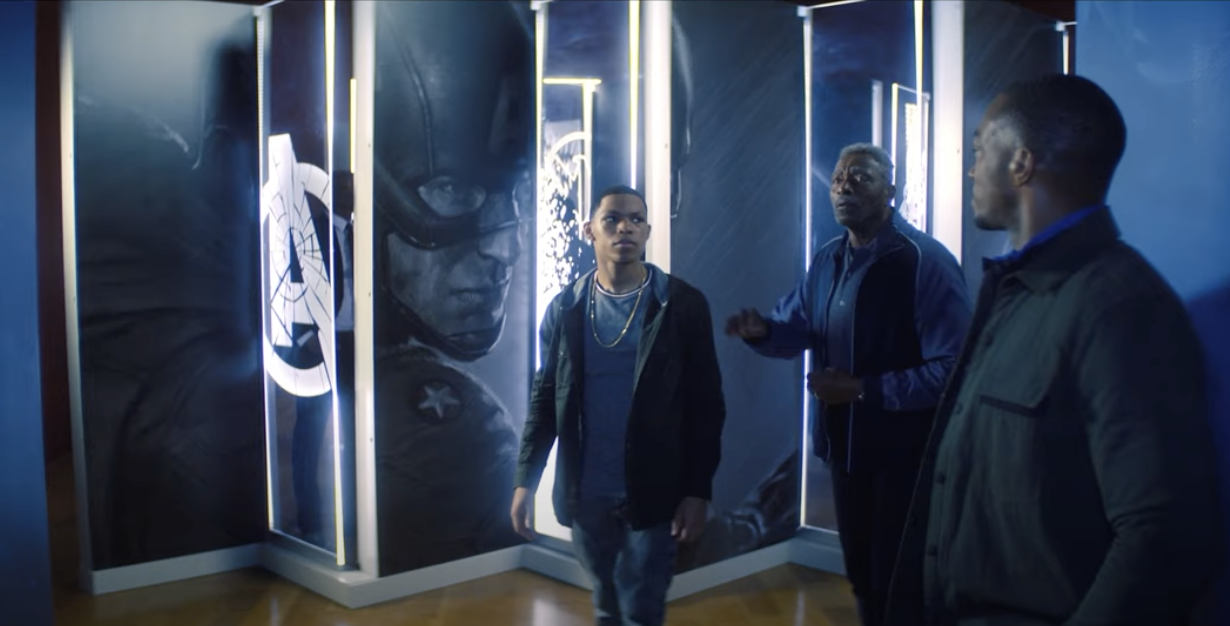 Despite the curveball at the end of the episode (we'll swing back around to that), Sharon Carter is called "Agent Carter" for the very first time. After she is given a pardon by the government, she is basically invited to follow in her great aunt Peggy's steps. Of course, we know that won't turn out as expected…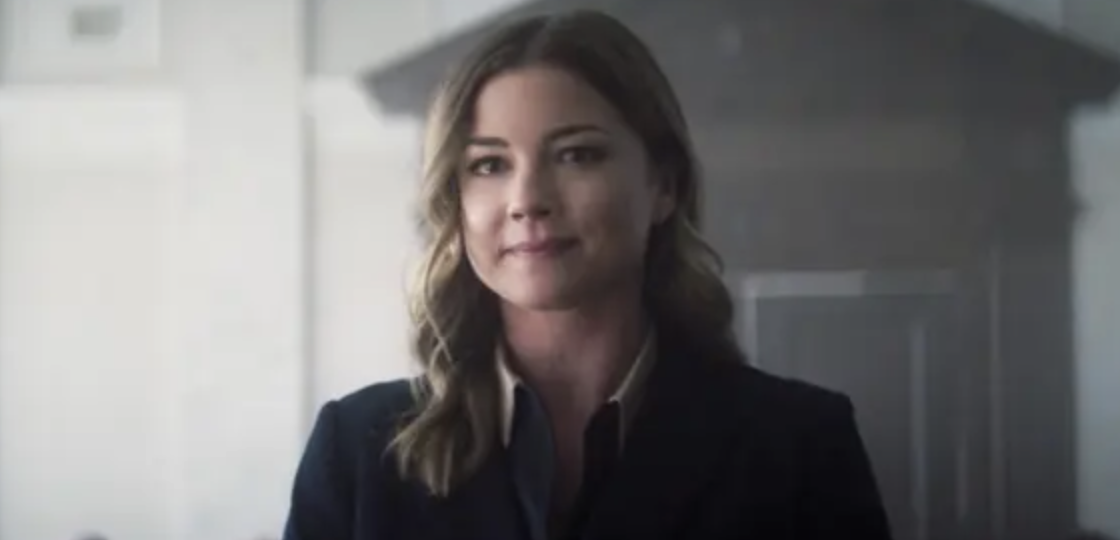 If we had one gripe with the finale of The Falcon of the Winter Soldier, it would be that Bucky didn't have a shining moment either. Yes, we know he saved those people from a burning van and finished his resolutions list. But, we were hoping to see Bucky fully let go of his Winter Soldier past (including the name) and move forward to become the White Wolf.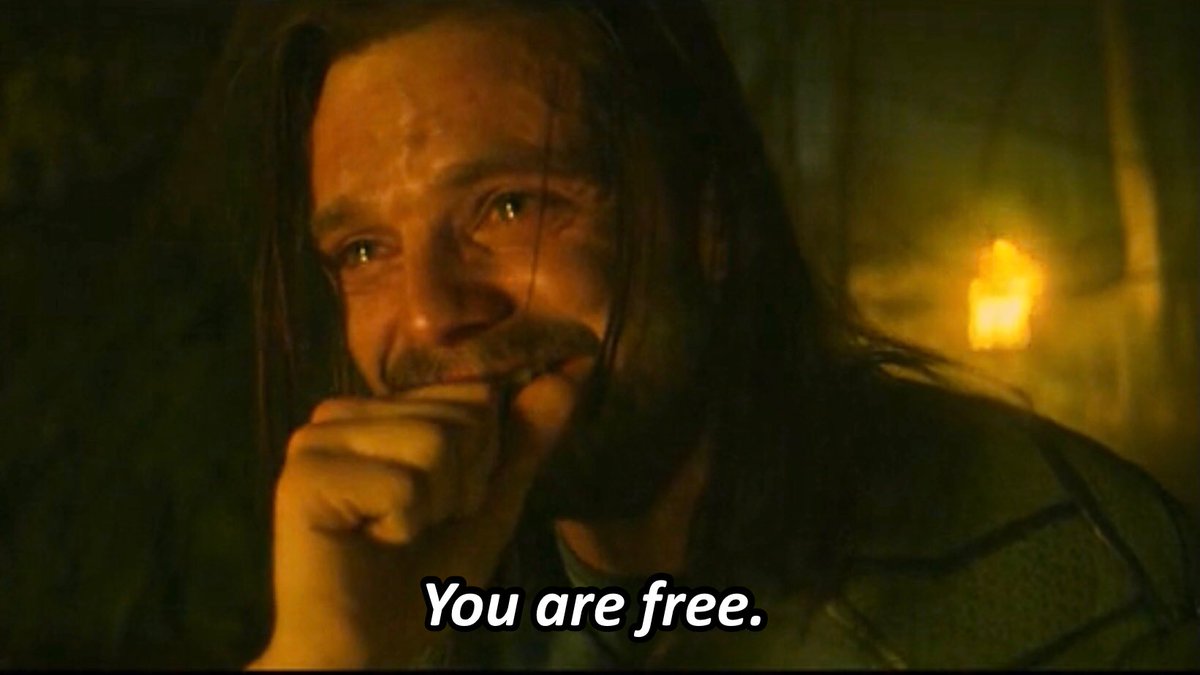 Or, if he didn't adopt a new name, he could receive a new symbol on his arm instead (similar to the comics). We've got our fingers crossed for more growth from Bucky Barnes in the future, though!
Callbacks to Captain America: The Winter Soldier
Warning: We know that these images are VERY unsettling, but there's not too much of a way around it. 😂 When Sharon encounters Sam and Bucky, she uses Photostatic Veil technology to hide her face.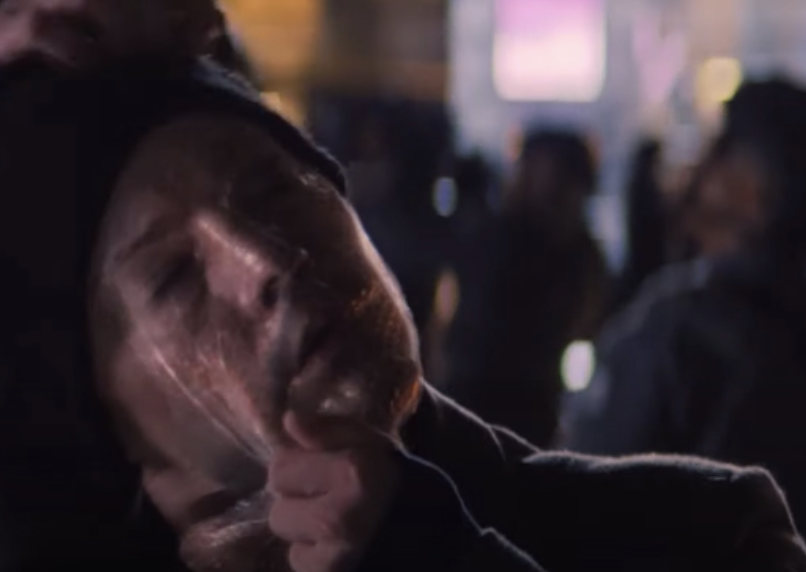 And, you might recall that we saw the Black Widow use this same technology during her appearance in Captain America: The Winter Soldier! Now, we'll just be trying to get these images out of our minds forever.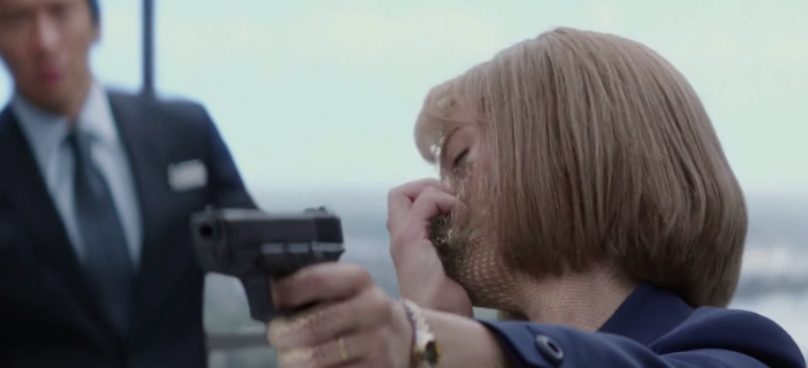 Later on, when Sam and Karli battle against one another, our newly anointed Captain America tells Karli that he refuses to fight her in the way that she wants. This is similar to what Steve says to Bucky during the Winter Soldier, which makes us sad to know that Karli's end was so untimely.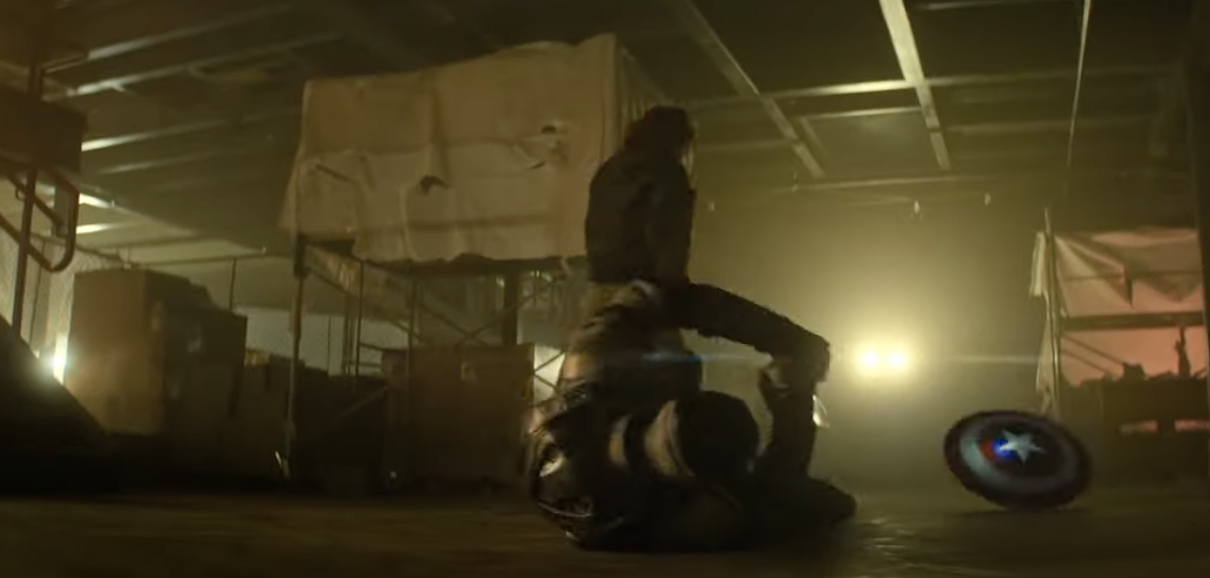 All the references to the three Captain America movies that have appeared thus far just show how far Sam and Bucky have both come as individuals and heroes.
Is Steve Alive?
Okay, Marvel, we have some BIG questions for you. We know that Nick Fury is chilling in space with Skrulls, according to WandaVision. But, we have now heard TWO people say that they thought Captain America was on the moon. The first was Joaquin Torres in the pilot episode, and the second was from a security guard in this final episode.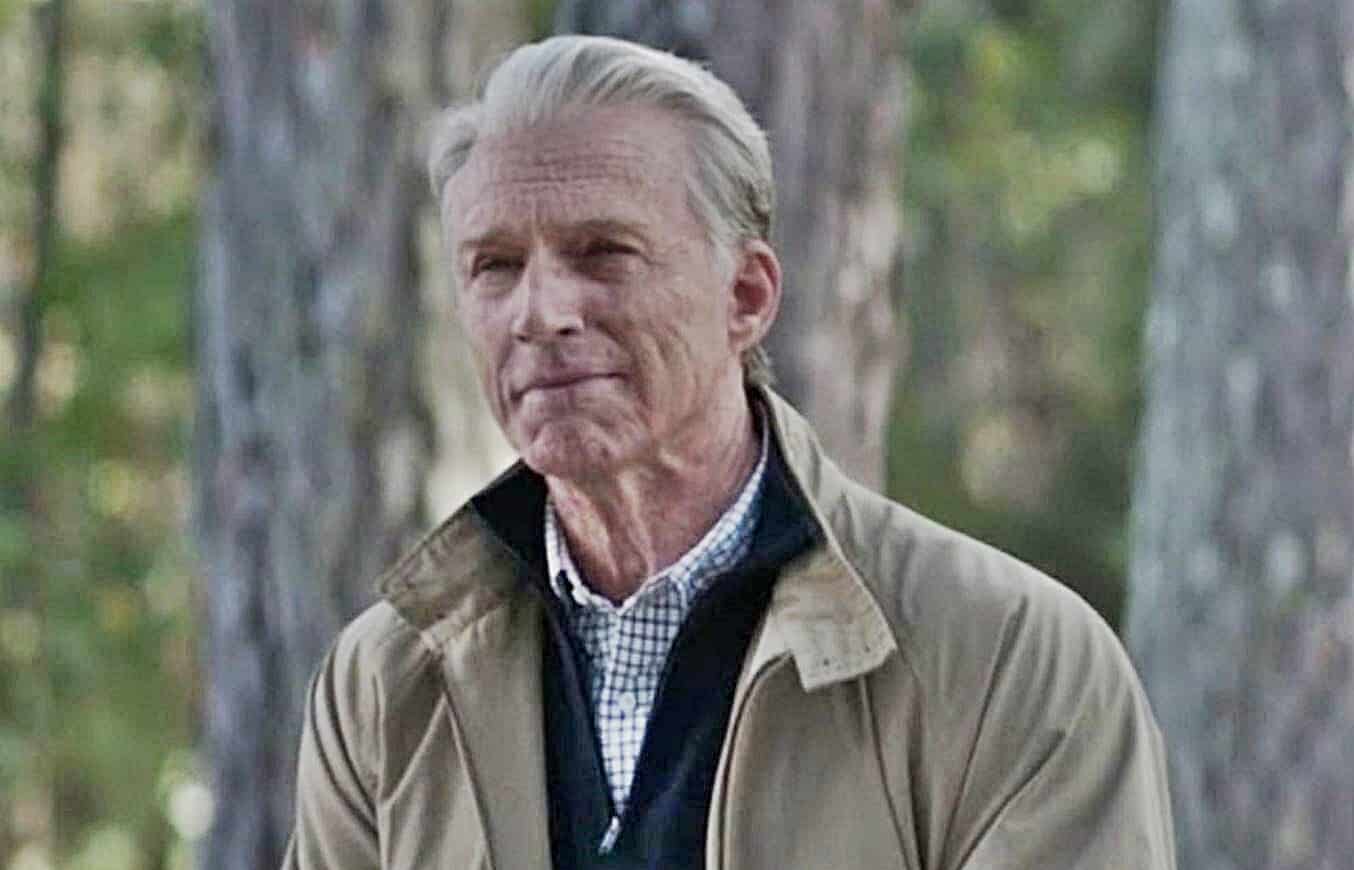 So, is Steve Rogers still alive in space somewhere? Is he living out his Avengers retirement days on a spaceship? We're just as confused and curious as this guy looks.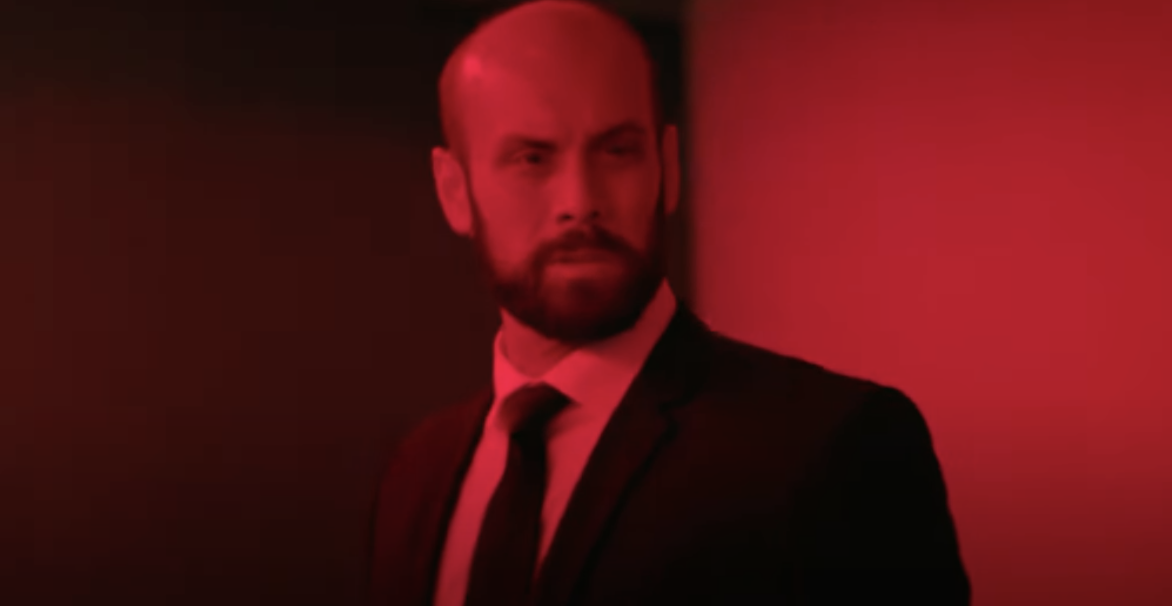 But, those weren't the only references that happened during this episode…
One Last "On Your Left" Reference
After Sam's big speech (we're still blown away), Bucky joined him to walk side-by-side with him. It's a final reference to the "on your left" moments that have previously taken place in the MCU.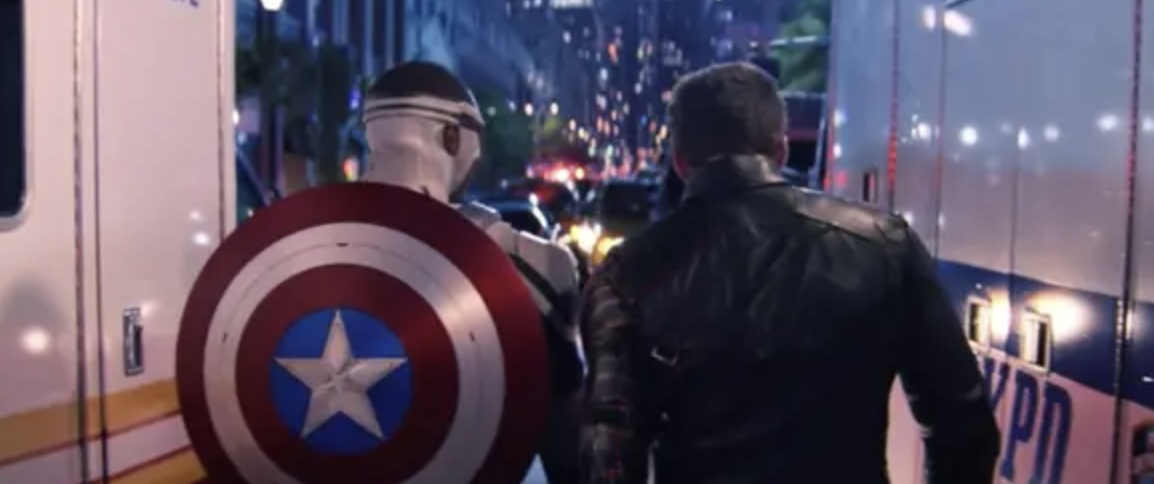 What a handsome pair! 😍
The Start of a NEW Era
Well, Sam JUST spilled the tea about the government's treatment of Isaiah Bradley. And, it's piping hot! Now that the fact that the government tried to churn out more super soldiers is public information, we are very curious to see how the world will take in those details moving forward. Regardless, we're thrilled that Isaiah Bradley finally got some recognition that he deserves.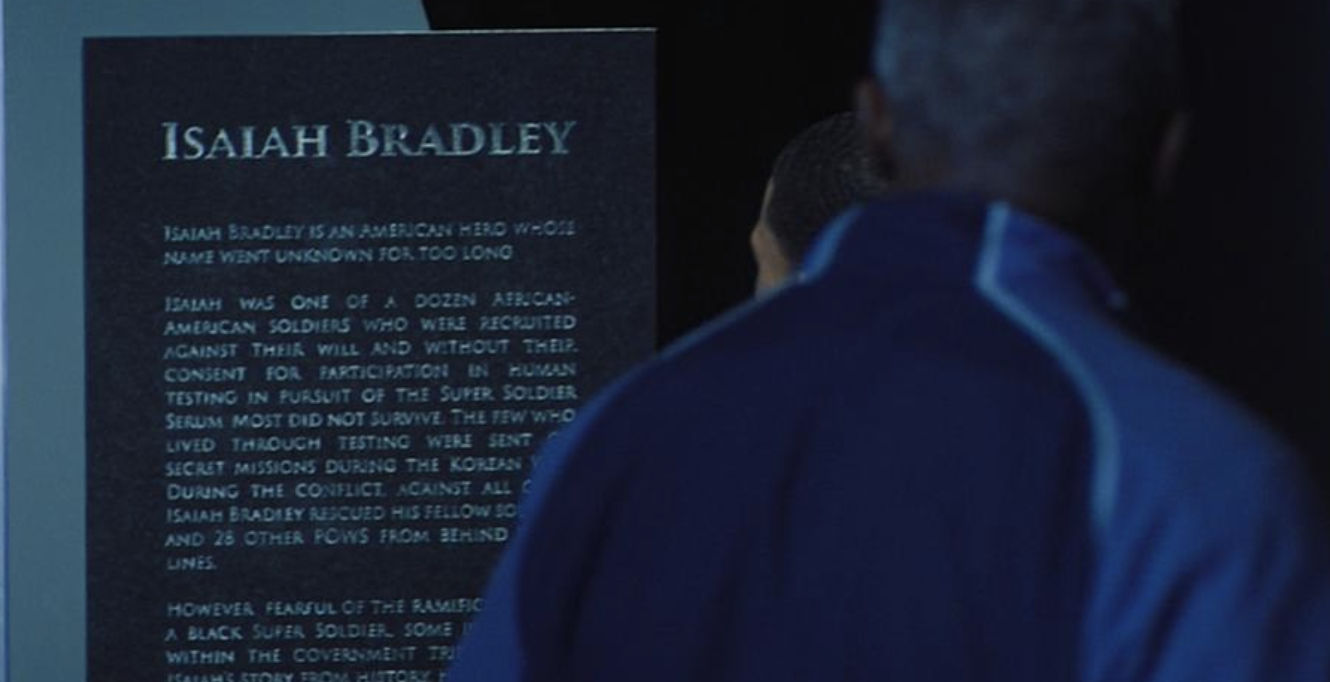 Obviously, we think that Isaiah Bradley's debut will affect the new Black Captain America that has been introduced. Sam is going to usher in a new era for heroes and society.

Sharon has been name-dropped as the Power Broker. But, she's also a part of the U.S. government once again. However, now that she's back on American soil outside Madripoor, will she remain the "Power Broker?" Or, will she become a new alter ego entirely? Also, who is Sharon talking to on the phone?
We have so many questions that need answers! But, we'll just have our fingers crossed for another big return of Sam and Bucky in the future. Stay tuned to AllEars for more Marvel entertainment and news!
What has been your favorite part of The Falcon and the Winter Soldier? Let us know in the comments below!